Following today's English premier league fixture between Manchester City and Manchester United, a lot of Manchester United fans came out to applaud one of their star players after he had a brilliant performance in today's match.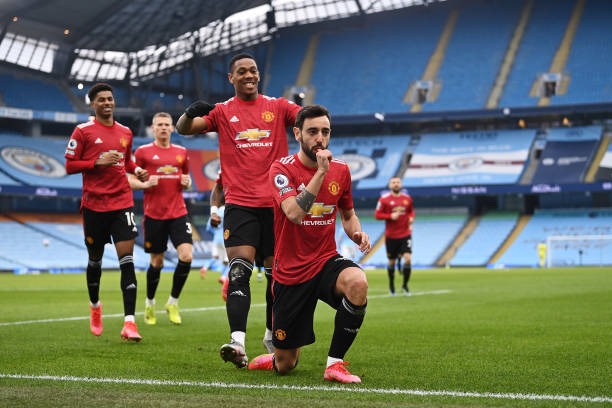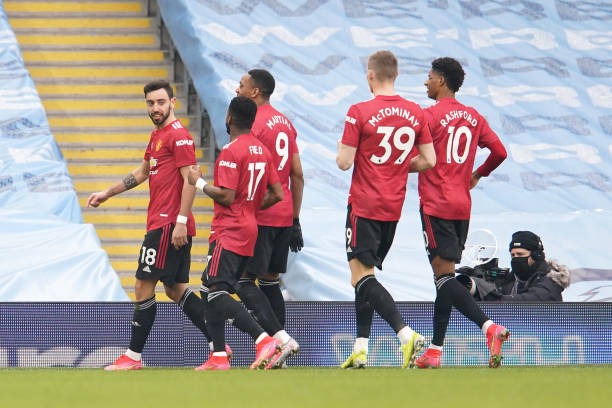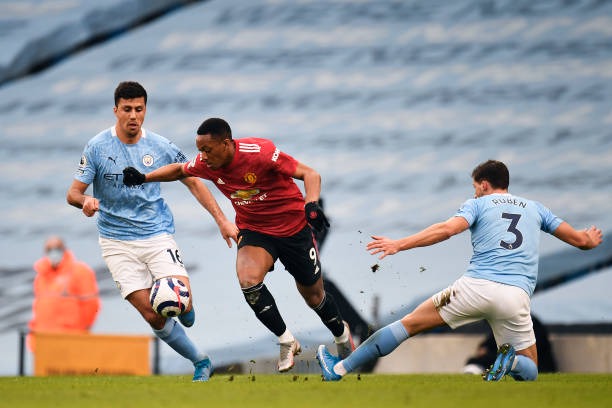 Today's Manchester derby was a memorable one, once again Manchester United has proved that Manchester is red. Manchester United conquered Manchester City at the Etihad stadium in today's match up. Bruno Fernandes scored a lovely penalty for Manchester United in the opening minutes of the first half after Gabriel Jesus tripped Anthony martial in the penalty area.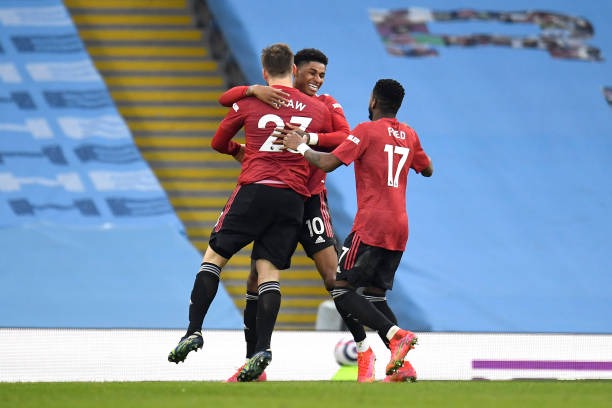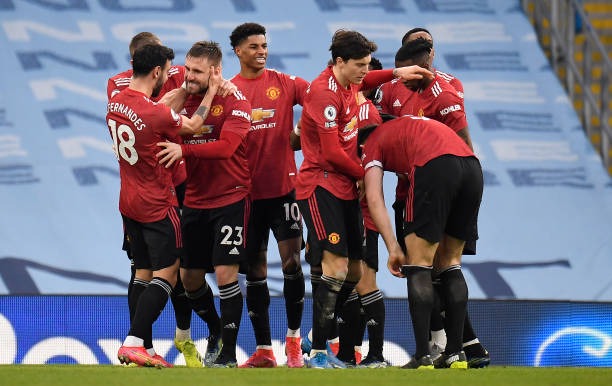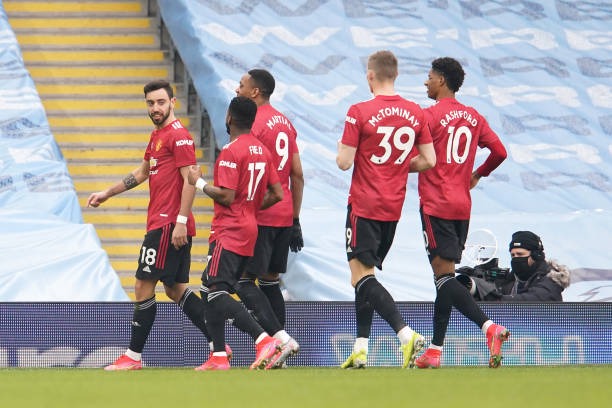 Manchester United held on to their narrow 1-0 lead but Manchester City kept pushing for the equalizing goal. Down into the second half of the match, Manchester United surprisingly extended their lead to 2-0 after Luke Shaw scored after having a neat pass from Marcus Rashford.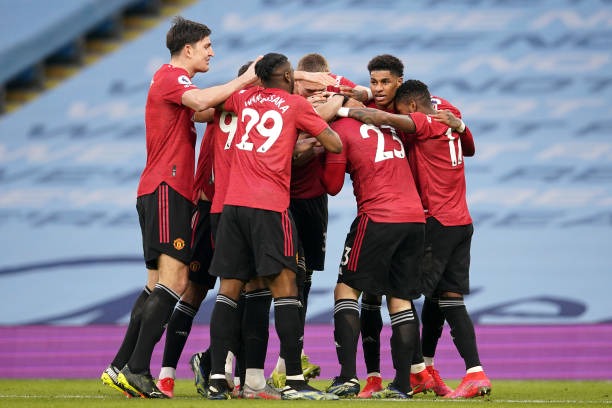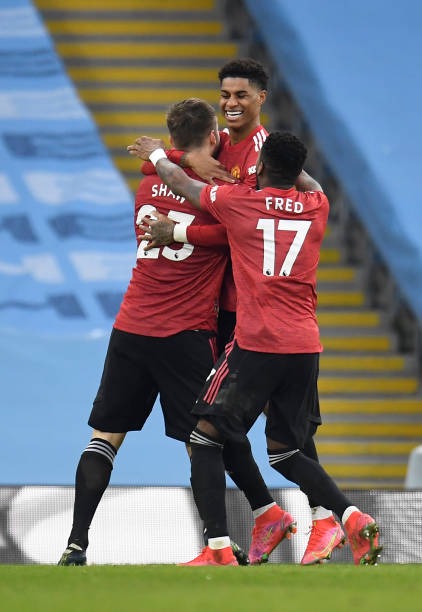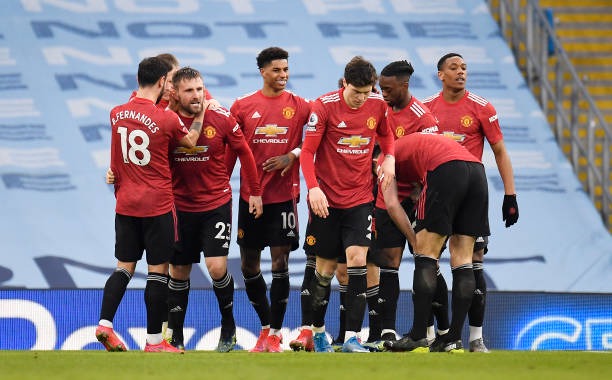 Bruno Fernandes scored the opening goal for Manchester United from the penalty spot in the first half of the match. Most fans would say that Bruno Fernandes only scores penalty, would he have missed the penalty instead? Bruno Fernandes played well against Manchester City in today's match and Manchester United fans applauded him for that. Bruno Fernandes closes in on the top scorer chart after he scored today, he's just few goals away from meeting Liverpool's Mohammed salah at the top. Comments made by Manchester United fans can be seen below.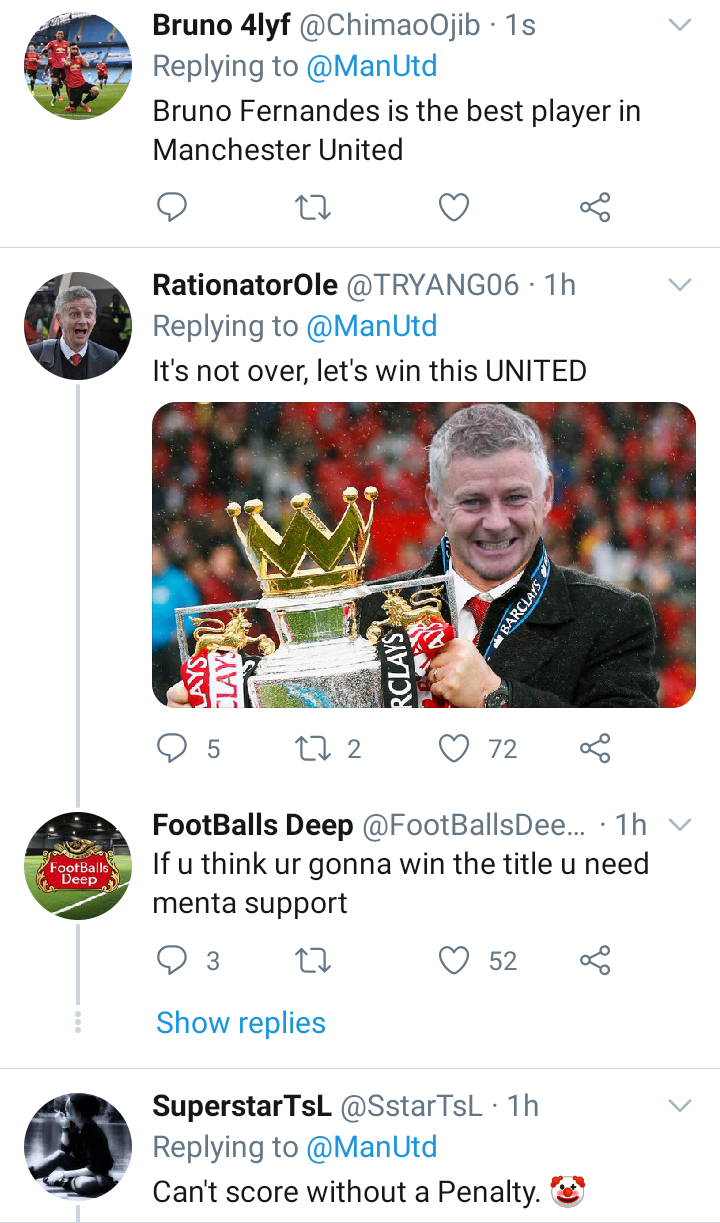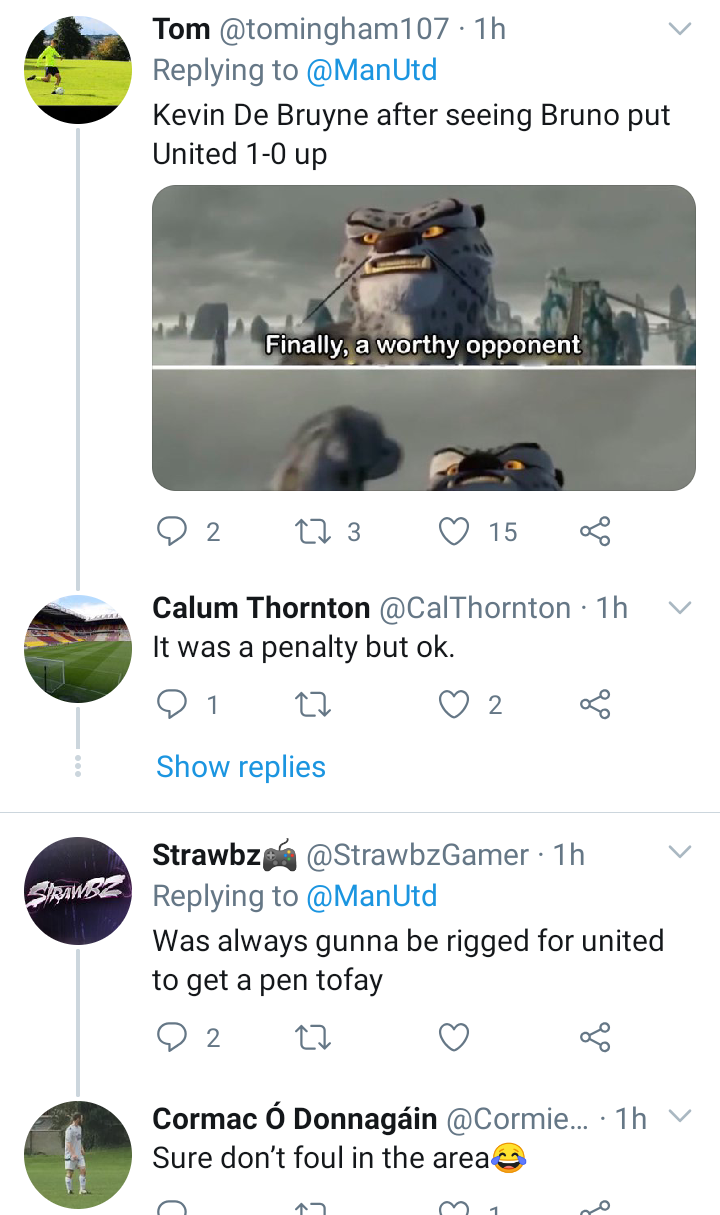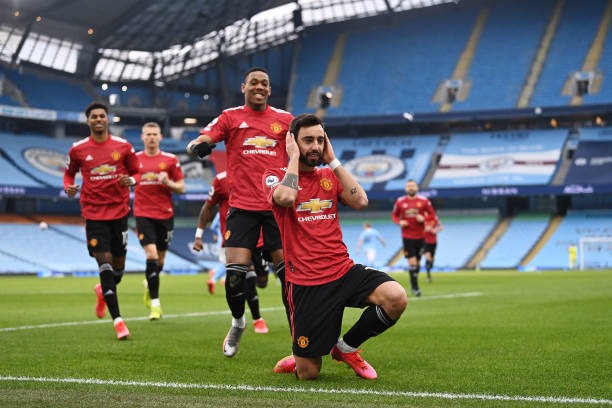 Other players with outstanding performances in today's match was Luke Shaw and Marcus Rashford. Luke Shaw earlier was announced as Manchester United's player of the month of February the Englishman proved his worth once again after he scored the second goal for Manchester United today. Marcus Rashford provided the assist for Luke Shaw as he scored in the second half of the match, Marcus Rashford is one of the players that have been performing well in recent matches for Manchester United. More comments made by Manchester United fans can be seen below.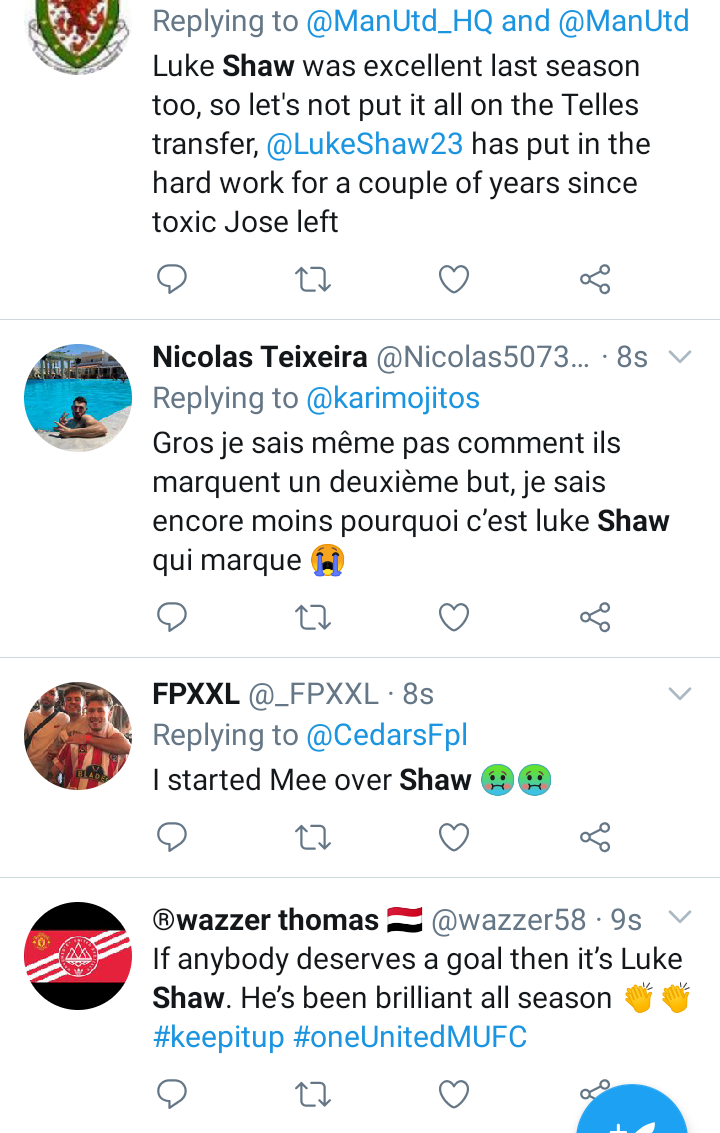 Do you think by any chance Manchester United will get back on track in the English premier league title race with Manchester City?
Content created and supplied by: RLupdates (via Opera News )