We are currently in the second part of the season and let's just say that things are a little bit different and a lot more interesting from how we started off the season. Some of our favorite clubs and players have gotten much worse while others have gotten even more dangerous. Over here, we will be looking at the players that have gotten even more dangerous as the season is rounding off.
Without any further delay, check out some of the players who are expected to become even more dangerous in this closing period of the season so you should keep your eye on them:
On a normal day it would be crazy not to keep your eye on this superstar but the dynamic is a lot more interesting this season. As we all know, Ronaldo's current club Juventus have had a disaster of a season this time out compared to their performances in previous years. Domestically, they are quite far from being favourites to win the Serie-A and they have also been eliminated from the famous UEFA Champions League by a much smaller side in Porto (no disrespect). The funny part about this Juventus saga is that majority of the blame among fans has fallen on Cristiano Ronaldo despite him being their best player and arguably the best forward in the league at the moment.
Right now it seems like Ronaldo has a point to prove and he knows it. His performances in recent time has been exceptional including his recent performances for his nation Portugal. Ronaldo is surely one of those players that you should keep an eye on as the season progresses.
Karim Benzema
Ever since he was unfortunately removed from the France national squad, it has seemed that Benzema has actually become a better version of himself in club football and this doubled when his striking partners Ronaldo and Gareth Bale made their way out of Real Madrid. Now it seems like all the pressure of being an attacker falls on his shoulders and he has handled it exceptionally so far.
He has been so good recently that he won the La Liga Player Of The Month for March with his impressive performances. Remember that Real Madrid are still competing in the UEFA Champions league and are also still in contention for the La Liga title so Karim Benzema has a lot more opportunities to prove himself as one of the best in the world.
Harry Kane
Harry Kane's career has been a very interesting one because how often have you seen a football player having such exceptional abilities but not having any major trophy to show for it. Individually, Kane is definitely among the best forwards in the world and he has been this way for years now and he is replicating this form this season.
His current stats are among the best in the English Premier League this season and his performances don't seem to be slowing down. He also impressed everyone with his recent performances in the World Cup Qualifiers for his nation England. Harry Kane definitely has a point to prove this season and he is well on his way.
Lionel Messi
If you are talking about players who have a point to prove this season, you simply cannot skip Lionel Messi. Individually, he started the season quite slowly compared to his usual standard but its safe to say that he is back to his best as he is currently top scorer in the Spanish league and also among the top assisters.
After his early UEFA Champions league exit, it's clear that this year will not be the most successful year in his club career for Barcelona but surely Messi won't go down without a fight. Remember that Barcelona are still in contention for the Spanish La Liga Title.
Neymar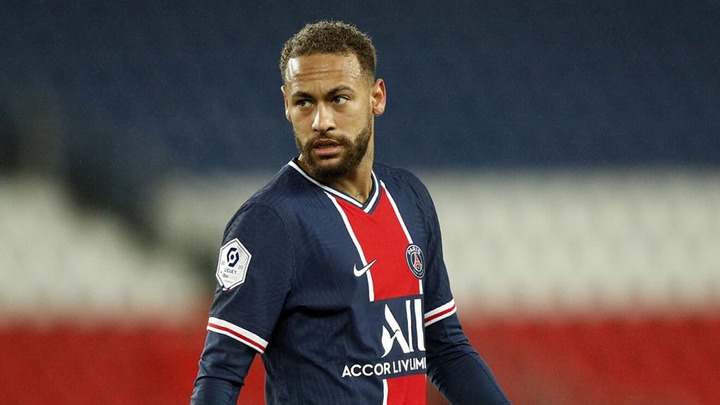 First and foremost, Neymar has made a reputation of performing a lot better during the second part of the season and the stage is set for him as PSG face Bayern Munich in the nest stage of the UEFA Champions League. If he is physically fit (hopefully), we are likely to witness another Neymar masterclass as the season concludes.
Recall that unlike the usual story of the Ligue 1 title, PSG are currently in a battle for top spot with Lyon as well as Lille so Neymar has ample opportunity to prove that he is among the best players in the world.
Content created and supplied by: Sam_knows (via Opera News )