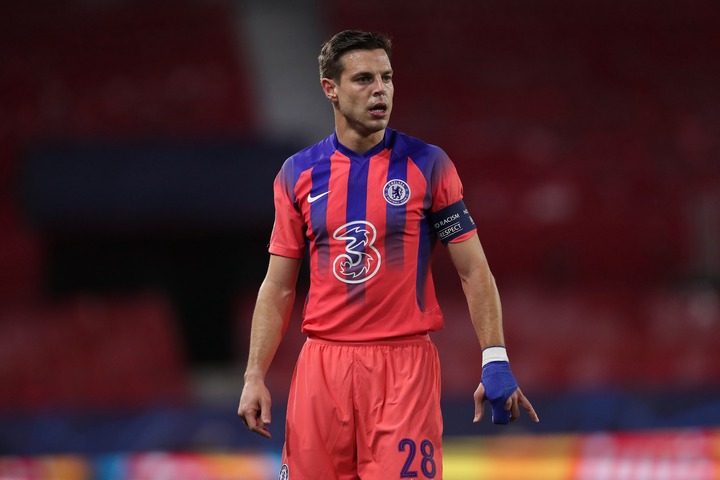 César Azpilicueta Tanco is a Spanish professional footballer who captains Premier League club, Chelsea and plays for the Spain national team primarily as a full back and sometimes, as a centre back. He was born 28th August 1989.
The 24th of August, 2012 was when Chelsea completed the signing of Azpilicueta for an undisclosed fee, reported as £7 million from Olympique de Marseille.
Immediately after Cahill left Chelsea for Crystal Palace, Azpilicueta was named the teams captain ahead of the 2019–20 season. Before he was officially made the teams captain, he had already worn the armband on the pitch, including in the 2019 UEFA Europa League Final victory which they played against Arsenal in Azerbaijan.
Tonight being the 7th of April, 2021, Chelsea went up against FC Porto at Sevilla's FC Stadium (Ramón Sánchez Pizjuán Stadium). It was their first leg quarter final game. Fortunately, Chelsea FC successfully won the make by 2 goals to Nil.
Tonight marks the 150th time Azpilicueta has captained the great Chelsea FC. Since 2019, Azpilicueta has been the captain of the Blues till date.
It has been a long journey for him and the team. He has equally made great impact in the team. One thing about Azpilicueta is that he is always serious once he gets into the pitch.
What do you have to say about Azpilicueta? Has he been a good captain? Share your views, and don't forget to like and share.
Content created and supplied by: THIAGO24 (via Opera News )