Christiano Ronaldo is one of the best players in the world for sure. He proved he is a goal getter in every condition. His amazing achievements in top flight leagues is not something you overlook easily. He is the kind of player you are not happy to face as a coach and a player.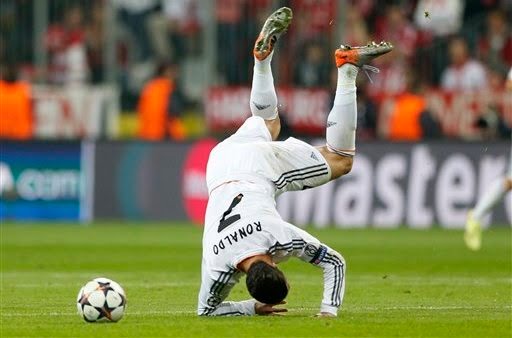 If you happen to be in his side, his presence in a match is a big motivation on its own. Christiano Ronaldo has been compared with many players in the world and of course with his closest rival Lionel Messi.
Many are of the opinion that Lionel Messi is better while another set of people think otherwise.
What criteria should we use to determine who is the best? Many bodies and organisations have in the past stepped in with awards to resolve this but both players have won a great share of these awards.
From these points above, one can say that this argument is subjective but before you compare Ronaldo with other players, here are amazing stats of christiano Ronaldo.
Christiano Ronaldo is the only player that have the most Uefa club competition goals, most goals in a Uefa Champions League season, most Uefa Champions League final wins. Ronaldo is also the only player to score in 3 UEFA Champions League Final. His feat in the Uefa Champions League is commendable because it is a game for big teams. 
You are free to compare him with other players bit before you do, show some respect. 
Thanks for your time. Please share. 
Content created and supplied by: Follow_Follow (via Opera News )