As you start the week today Monday 8th, February 2021. I pray the Lord will overshadow you with His presence, cover you with His mercies, fill you with sound health and protect you with His armor in Jesus' name.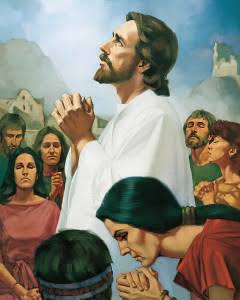 May you operate at the level of perpetual victory at the pinnacle of power and in the secret seat of prevailing prayers in Jesus Christ's name.
May God visit every harassing problem with a solution, crush every opposition standing against you, and make you impenetrable to the arrows of the weakness in Jesus' mighty name.
Your breakthrough shall be swift, sudden, straightforward forward, and super satisfying in Jesus' name.
This weekend, you will laugh loud and no wicked one will ever be able to have access to your Joy in Jesus' mighty name.
Good morning to you and welcome to the first weekend in February.
As you go today, may everything work for your progress and, may your prayers be answered by fire in Jesus Christ's name.
Remain ever blessed! Follow for more updates.
Content created and supplied by: GoodMans (via Opera News )