1. Emmanuel Emenike
Emmanuel Emenike is a Nigerian international professional footballer who spent most of his career days as a striker for Fenerbahçe.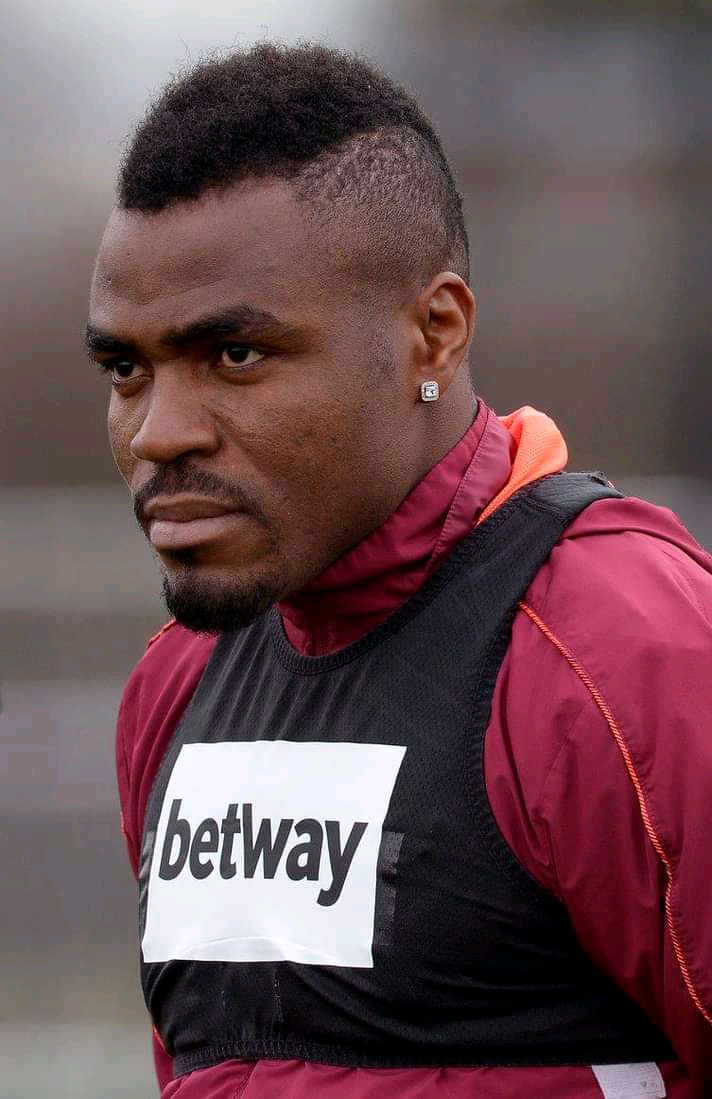 The Nigerian striker who spent four scary nights in a Turkish cell after being accused of match-fixing by faking an injury to deliberately miss a title-deciding game has faced a lot of ups and downs in his journey to fame. Here is all you need to know about him.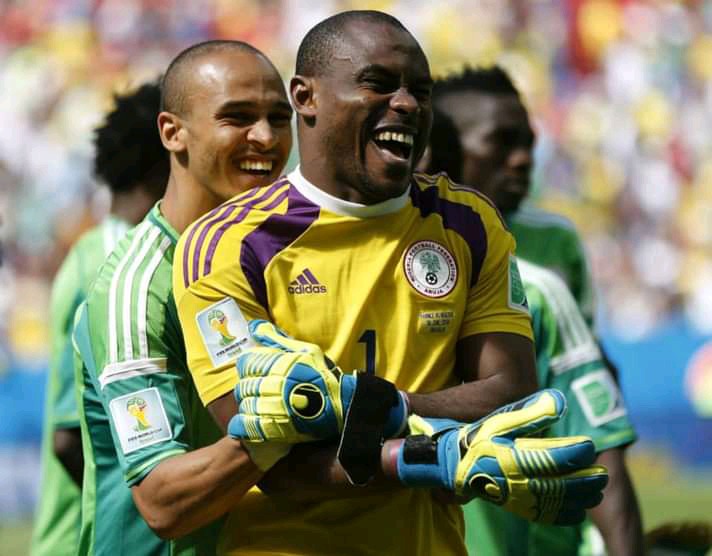 He was born Emmanuel Chinenye Emmeniike on 10 May 1987 in Otuocha in Anambra State, to his parents Mr. and Mrs. Feix Emenike Ndukwu.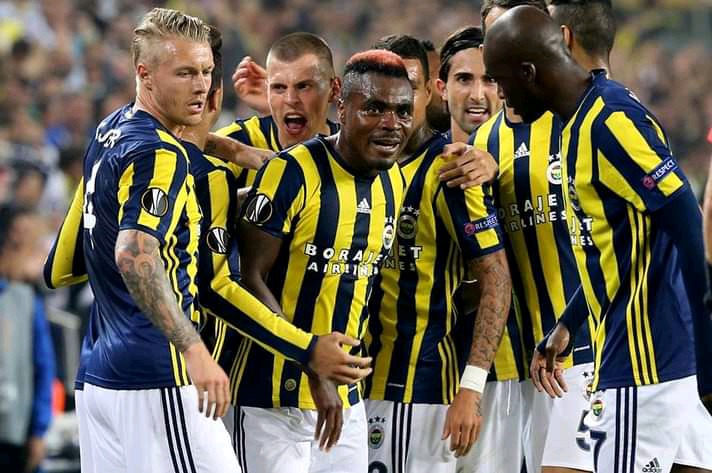 Emenike's humble beginnings were with Delta Force, a local football club in his home country Nigeria. As a very young player, he would go on foot to the place where he had his for his training, which could take an hour and a half.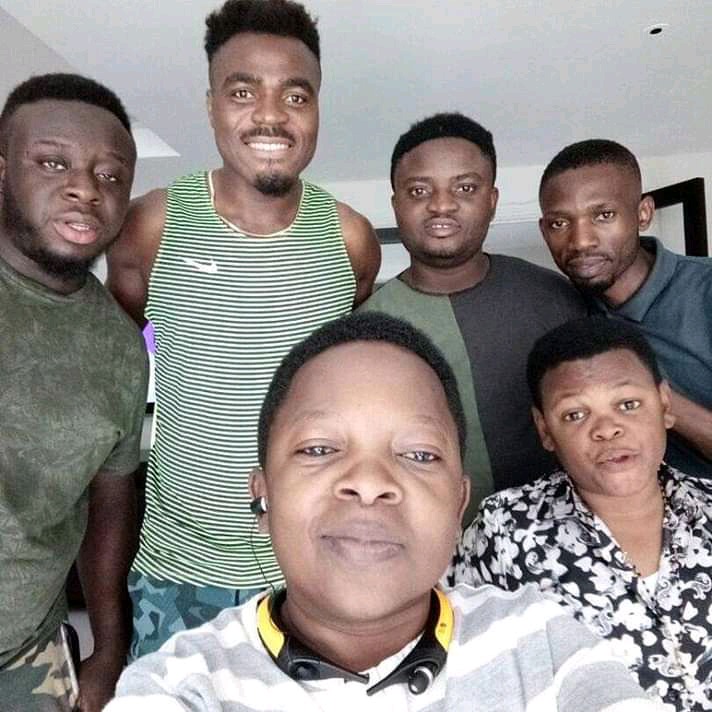 Things were not so rosy for him as he was not getting paid at the time when the club was non-professional, in a low division and was denied funding by the government. But despite the difficulties, Emenike did not deviate from his goals. He continued at the club until he moved to South Africa to play for Mpumalanga Black Aces.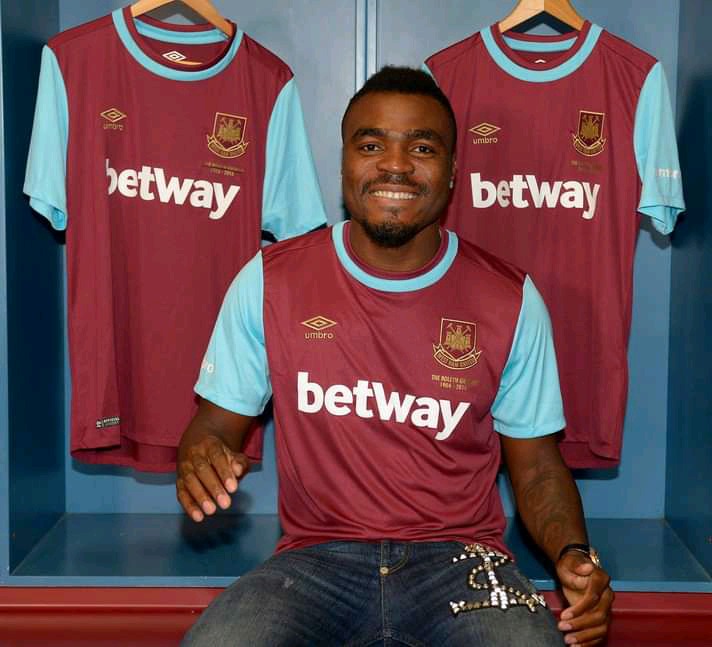 Fortune later smiled on Emmanuel Emenike when he moved to South Africa. His first salary as a player was given him when he began playing for the South African National First Division team Mpumalanga Black aces in January 2008. Emenike did not hesitate to blow the trumpets of his talents when he scored his first goal with the team in his debut match. In May 2008, he joined First Division team F.C. Cape Town.
Emmanuel Emenike signed a one-year loan deal with Karabükspor in 2009 and went on to score 16 goals in the 1.Lig, leading the club to the title and automatic promotion.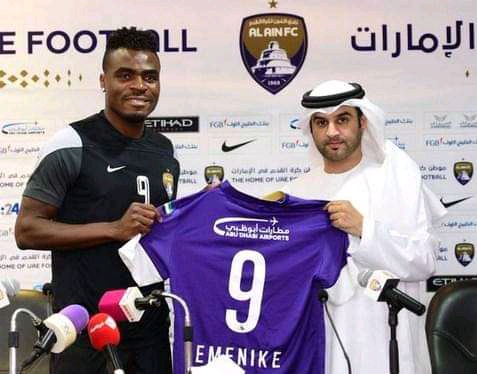 At the end of the 2009-10 season, Emmanuel Emenike won the 1 Lig Best Foreign Player award, extending his contract by three years for €300.000.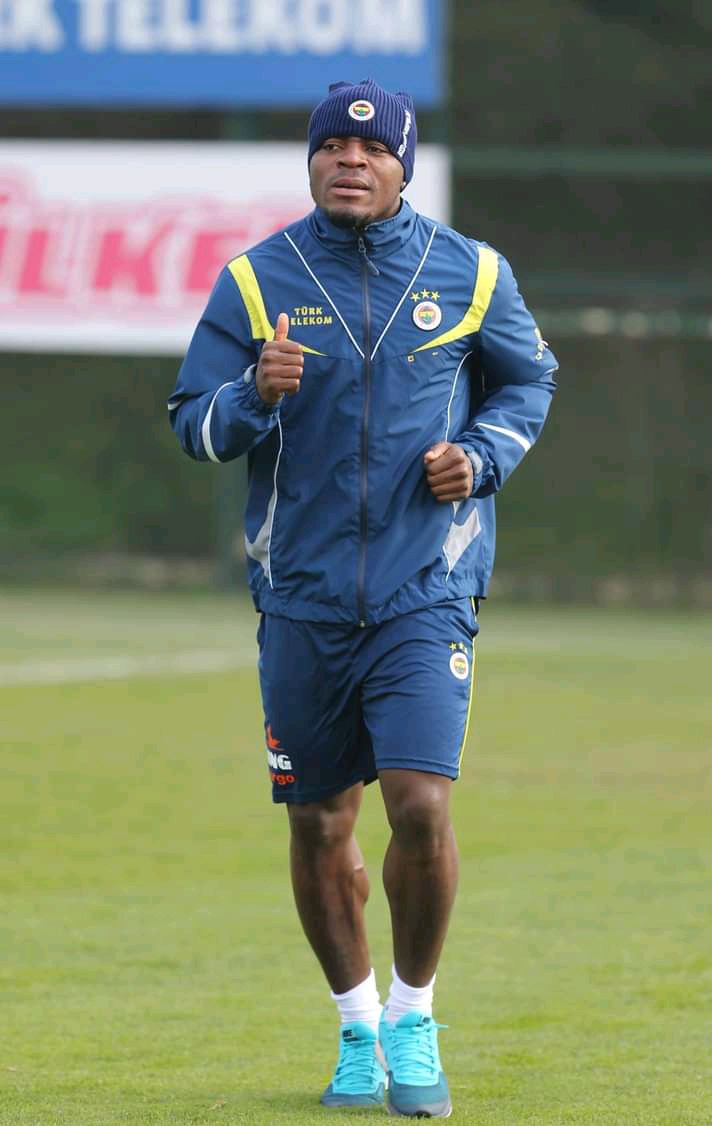 The player engaged In a lawsuit brawl with a newspaper 'Haber Turk' in May 2011, for what Emenike's agents describe as a misleading and malicious claim that Emenike's age is forged.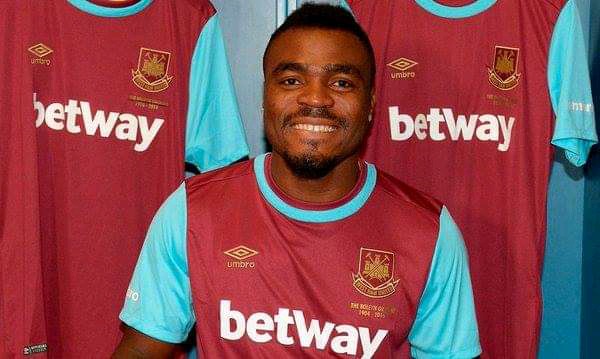 For an undisclosed fee believed to be around 9 million Euros, Emmanuel Emenike joined Fenerbahçe on 25 May 2011. However, on 28 July 2011, he was sold to Spartak Moscow for €10 million as a result of a match-fixing scandal involving Fenerbahce and Emmanuel Emenike.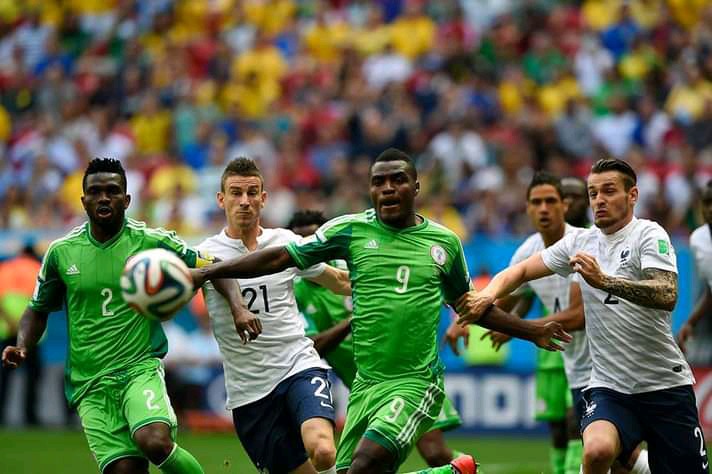 Emenike was once fined about US$17,000 for an offensive gesture to Dynamo Moscow fans, who racially abused him during a match between Spartak and Dynamo.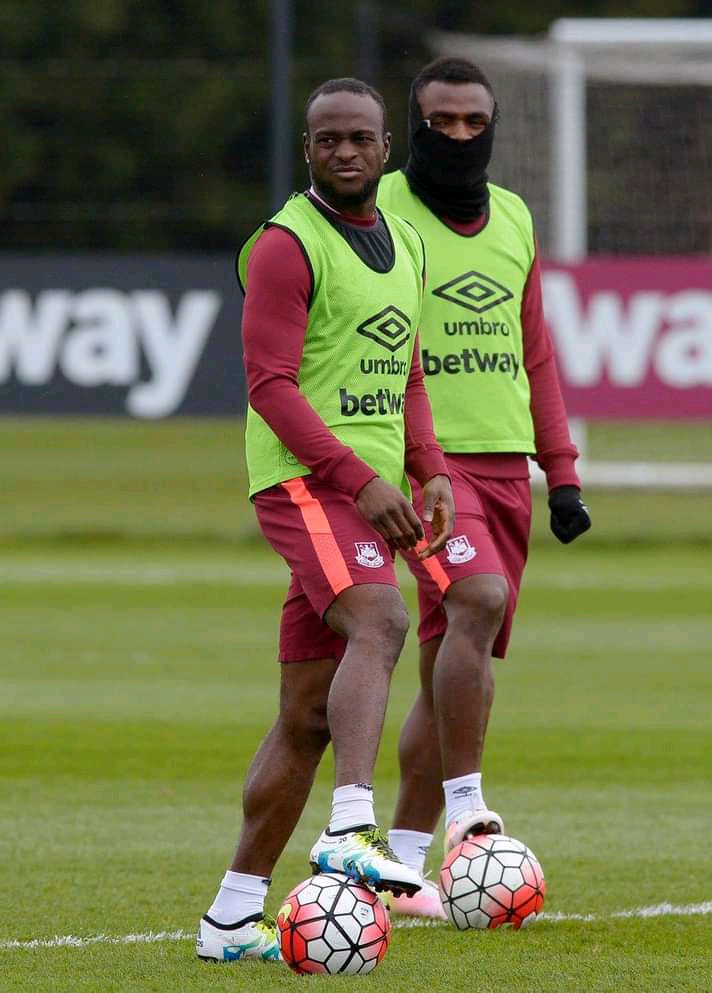 During the 2012–13 season, Emenike broke a record by scoring the fastest goal in the history of the Russian League, within 10 seconds of kick-off in a 2–1 win over Alania Vladikavkaz on the opening game of the season.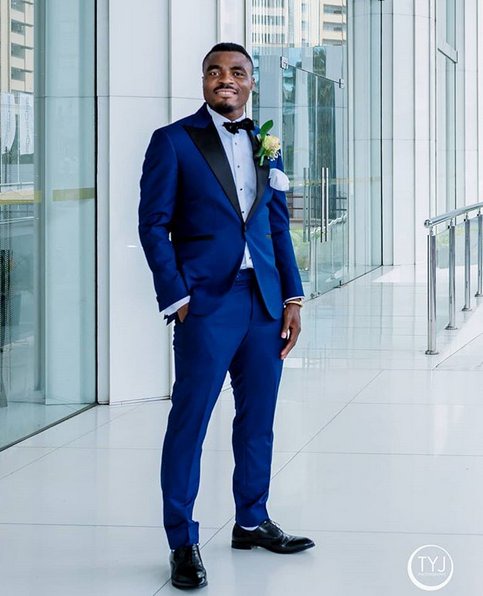 In August 2013, Emmanuel Emenike moved back to Turkey by returning to Fenerbahçe for a fee worth around €13m (£10.2M).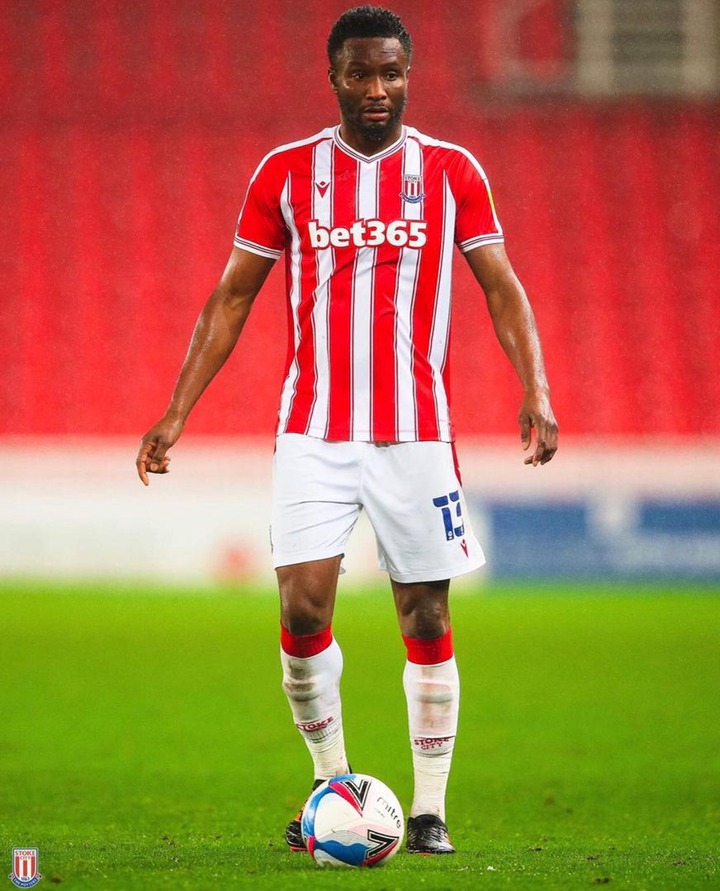 He later signed for Al Ain on 11 July 2015 on a season-long loan and returned to Fenerbahçe after his loan move was terminated by the club. Also on 31 January 2016, Emmanuel Emenike signed for West Ham on loan until the end of the season with an option to make it permanent.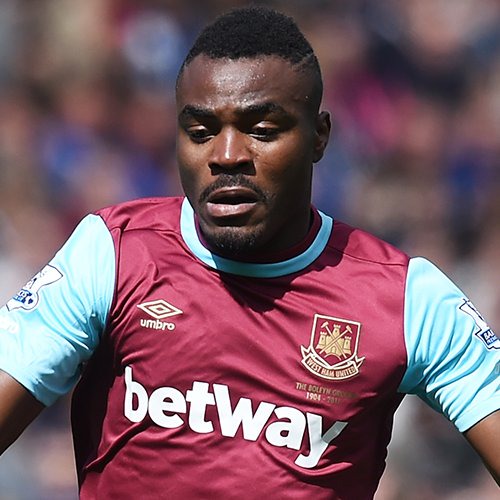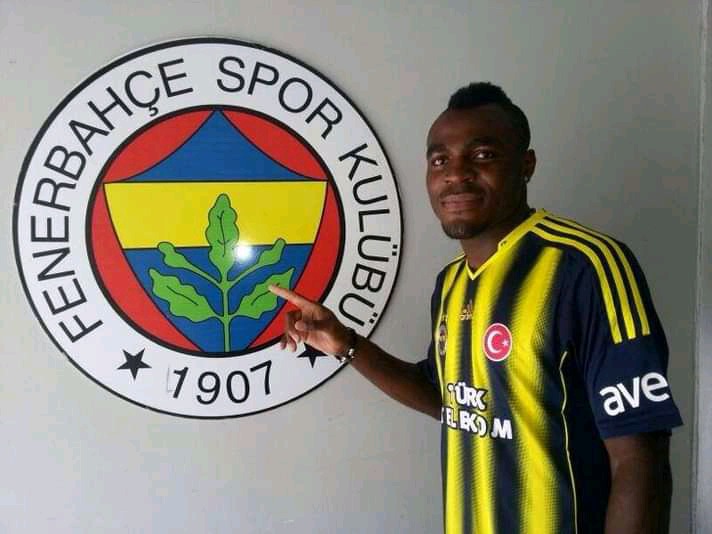 The striker played a significant role in the Nigerian national football team. In 2013, he became part of the third Nigerian team to win the African Cup of Nations – Nigeria's first continental victory since 1994. He also received the Pepsi Tournament Top Scorer, with four goals, alongside Ghana's Wakaso Mubarak.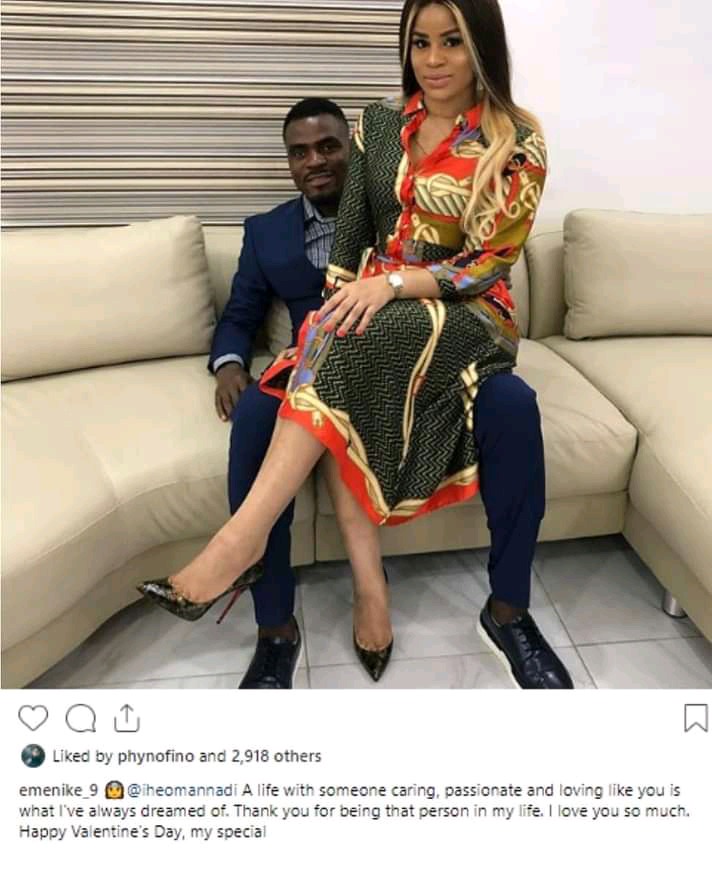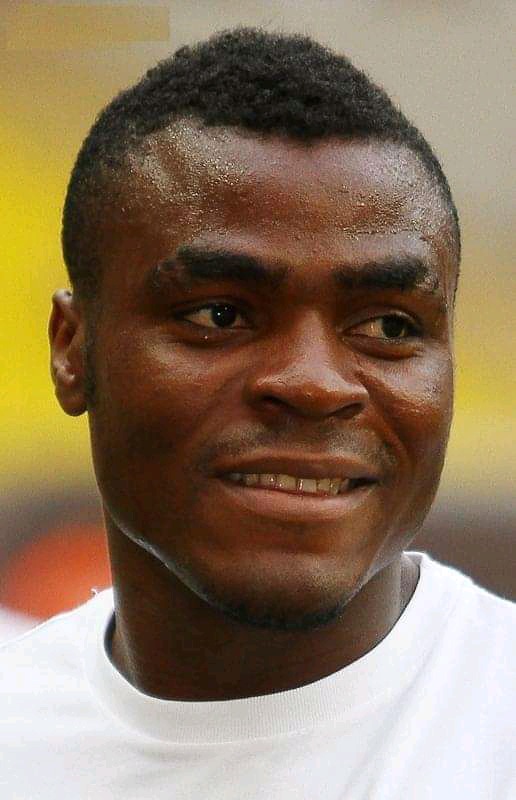 He announced his retirement from the national team on October 20, 2015.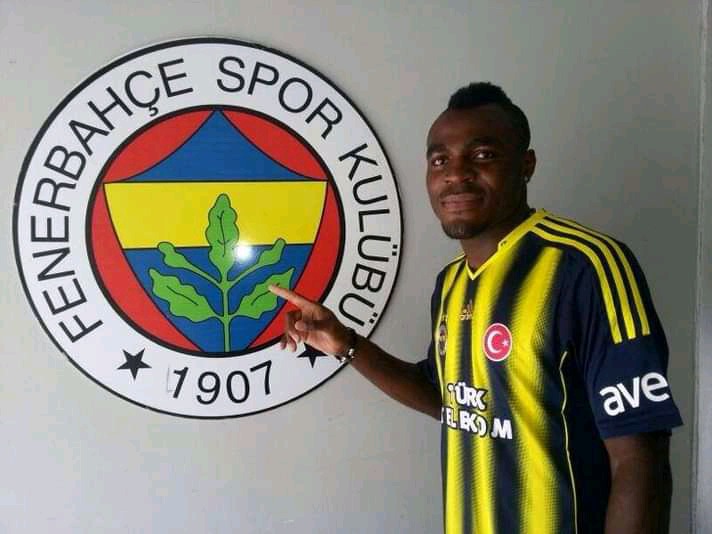 2. Augustine Ejide
Augustine Amamchukwu Ejide, known as Austin Ejide, was born on April 8th, 1984 in Onitsha, Anambra State, to the family of Chief Silas and Mrs Mary Onuekwusia Ejide of Nneogidi Village, Agulu, in Anaocha Local Government Area of Anambra State. His father holds the title of Ichie Odu 1 of Agulu. Ejide is a professional footballer who plays as a goalkeeper for Israeli club Hapoel Hadera. His Igbo name, Amamchukwu, means "I Know God".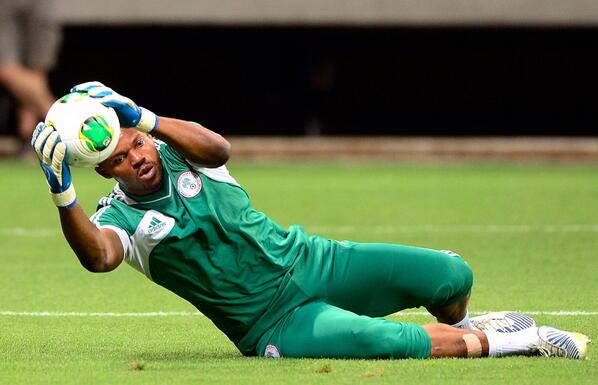 Ejide grew up in the business city of Onitsha where he attended Primary and Secondary Schools. He then joined the Gabros FC of Nnewi youth team where he began his career in football.
Ejide featured 100 times for Gabros between 1999 and 2002, after which he moved to Étoile du Sahel. With the Tunisian club, he played 120 times reaching two CAF Champions League finals, but losing both. In 2006, Ejide joined SC Bastia of the French Ligue 2, where he spent three years before moving to Israeli team Hapoel Petah Tikva. After the club's relegation, Ejide moved to Hapoel Be'er Sheva in 2012. He played there until the end of the 2014\2015 season. After being without a club for two sasons, he joined Hapoel Hadera in 2017.
He made his debut for Nigeria against Namibia on 16 June, 2001. He has been named in three FIFA World Cup squads: 2002 in Japan and South Korea, 2010 in South Africa, and 2014 in Brazil. He has also been a member of the Super Eagles' squad at five Africa Cup of Nations tournaments: 2004, 2006, 2008, 2010 and 2013, winning the competition in the latter. In 2013, he was selected for Nigeria's squad at the FIFA Confederations Cup.
In the 2008 Africa Cup of Nations hosted in Ghana, Nigeria's coach, Berti Vogts, selected Ejide as first choice goalkeeper, ahead of Vincent Enyeama in all of Super Eagles' four matches. On 21 January, 2008, he played his first AFCON game as Nigeria lost 1-2 to Côte d'Ivoire in the first match of Group B. However, he kept clean sheets in Nigeria's 0-0 draw with Mali and 2-0 win over Benin.
Ejide is a Christian who enjoys music. His favourie is cultural music especially those of Celestine Ogwu, Oliver De Coque and Olisadebe. In 2008, Ejide married Chitto Anidebe. Together, they have two children - a boy and a girl named Chimamanda. In 2017, Ejide lost his mother and sister, Ijeoma. His mother died in Chicago, United States of America while his sister died in December 2017 after losing a battle with breast cancer. 
He has big investments in real estate with greater part of it in Victoria Garden City, Lagos, where he built his palatial home. He jointly owns a football academy with John Utaka in Lagos.
After winning the African Cup of Nations with the Super Eagles in 2013, he was awarded the Member of the Order of the Niger (MON) by former president Goodluck Jonathan.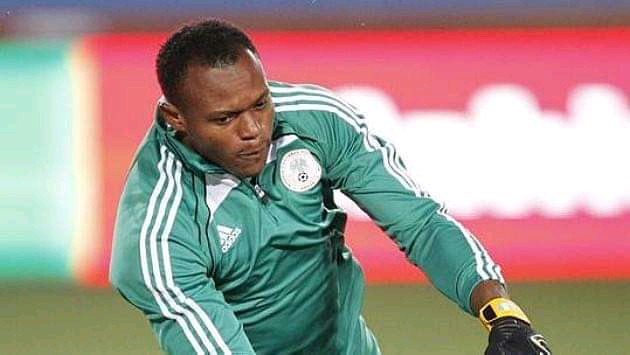 3. John Ogu
John Ogu, born 20 April 1988 in Lagos, is a Nigerian footballer from Anambra State. He plays as a Central Midfielder for Israeli Premier League side Hapoel Be'er Sheva.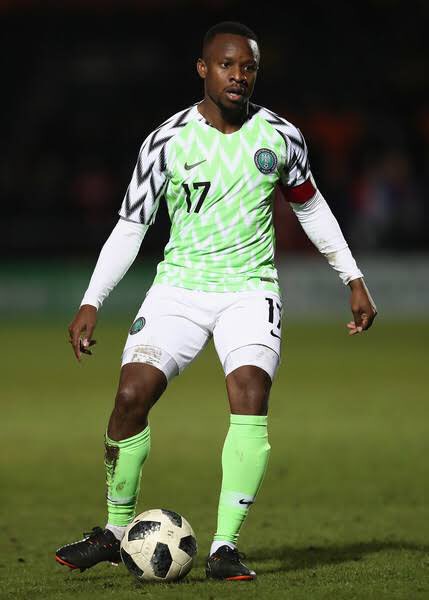 On 23 September 2006, signed Ogu in Slovenian Premier League and began his adult career to four seasons, and played 97 games and scored 8 goals.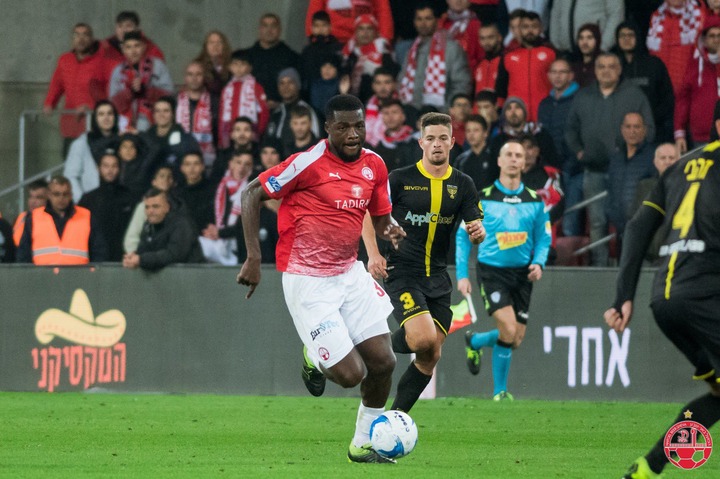 In summer 2010 he moved to Atlético CP playing in Third Division in Portugal, but after 6 months he moved to Almería B from Third Division in Spain. 2010-11 season was difficult for Ogu, but a breakthrough.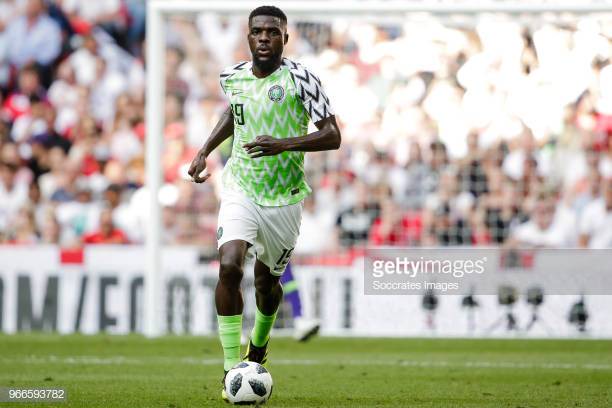 In November 2011, signed Ogu in Leiria from Premier League in Portugal, But with the end of the season dropped to the second division.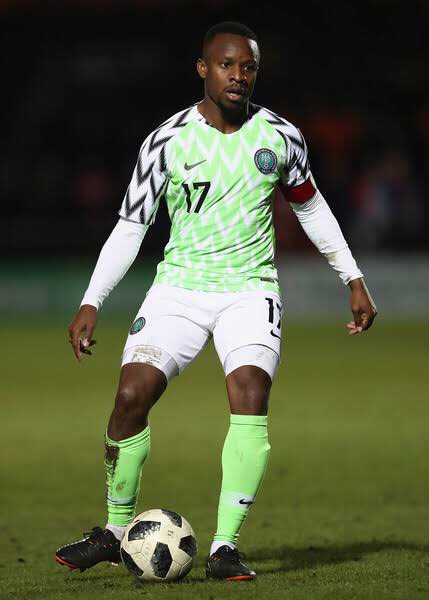 In July 2012, signed Ogu in Académica Premier League in Portugal, Ogu scored his first goal for Académica in Portuguese cup matches, In win on Ponte da Barca. He scored his first league goal against Vitória de Setúbal in a decisive away win which would grant Académica safety in the Portuguese Premier League.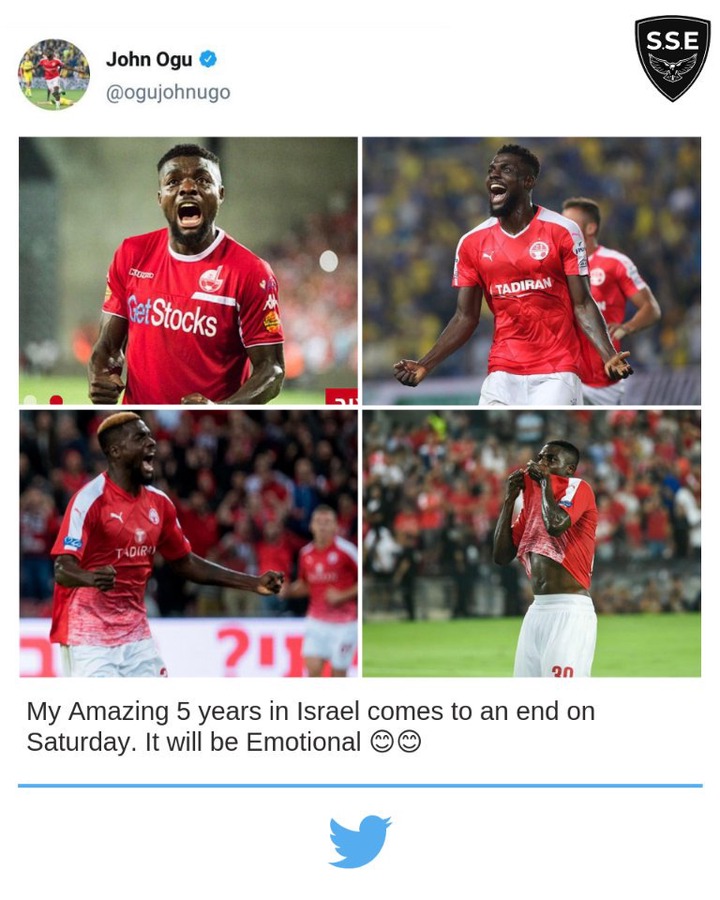 On 7 September 2014, Ogu signed a four-year contract in Hapoel Be'er Sheva from Israeli Premier League.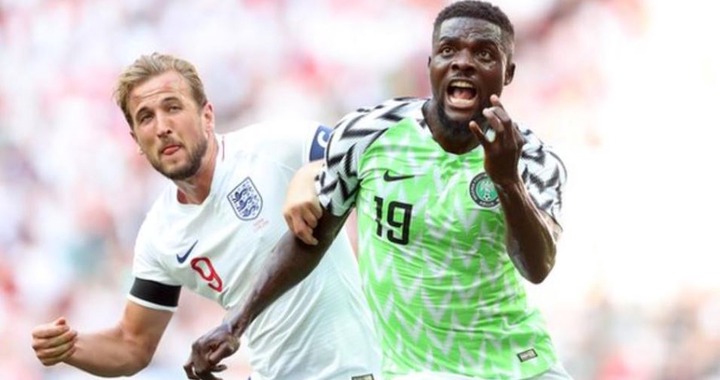 On 29 November, he scored his first goal for Hapoel Be'er Sheva against Maccabi Netanya in a 4-0 win at the Vasermil Stadium. In Season 2014-15, he ascended with his team to the cup finals.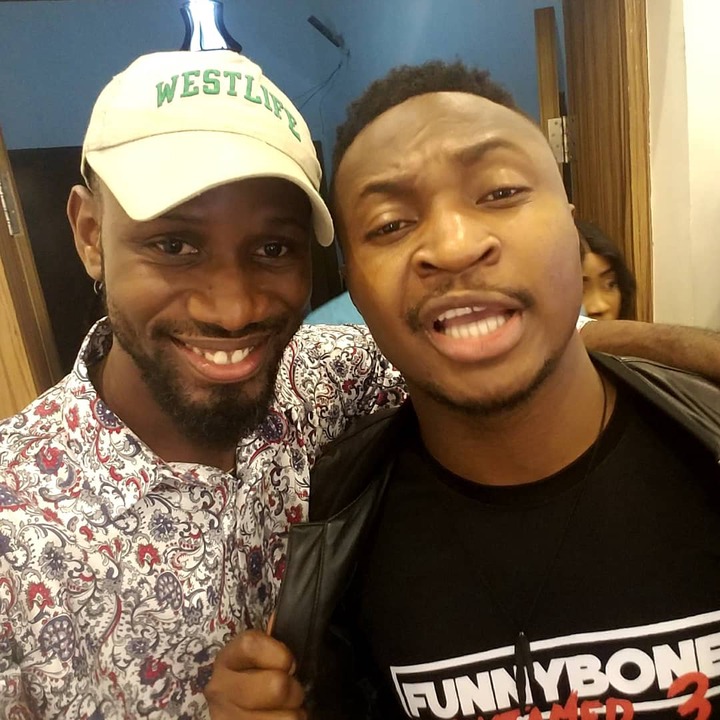 In Season 2015-16 he will inaugurate with his team at the new stadium (Turner Stadium) of the club in Be'er Sheva.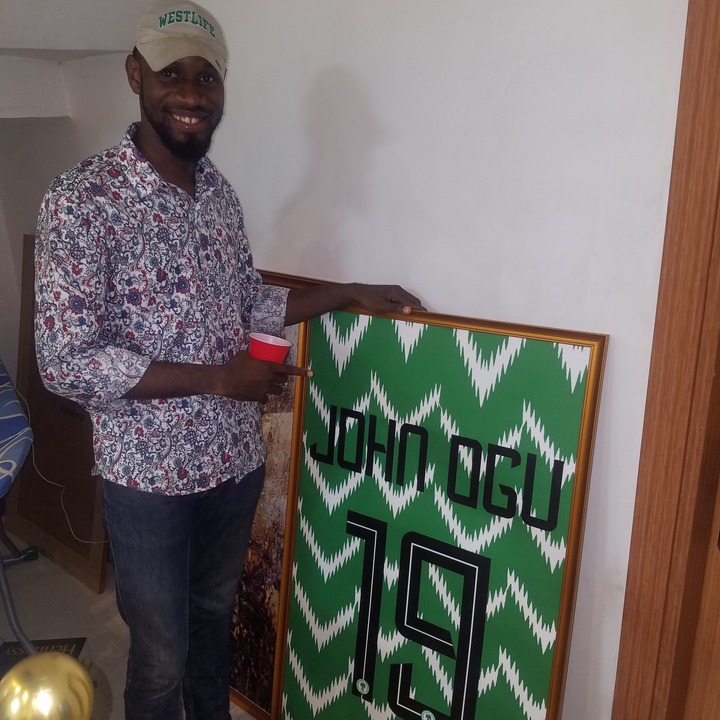 In March 2013, Ogu was called up to the Nigerian national side for a 2014 FIFA World Cup qualifier. He debuted against Kenya in a 1–1 draw, where he was used as a substitute to replace an injured Victor Moses.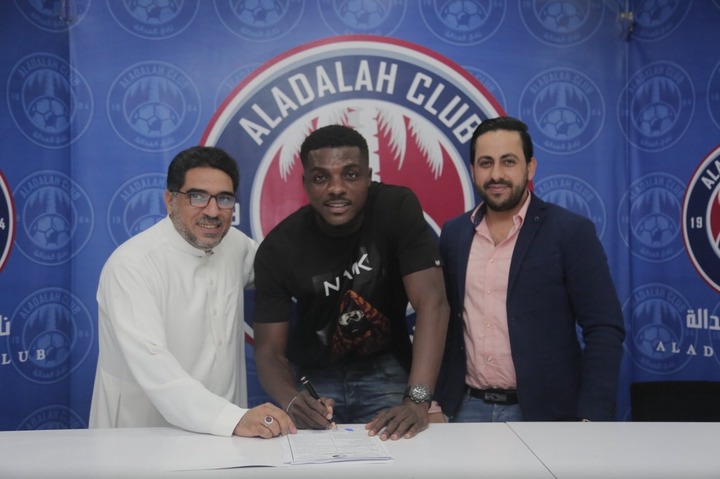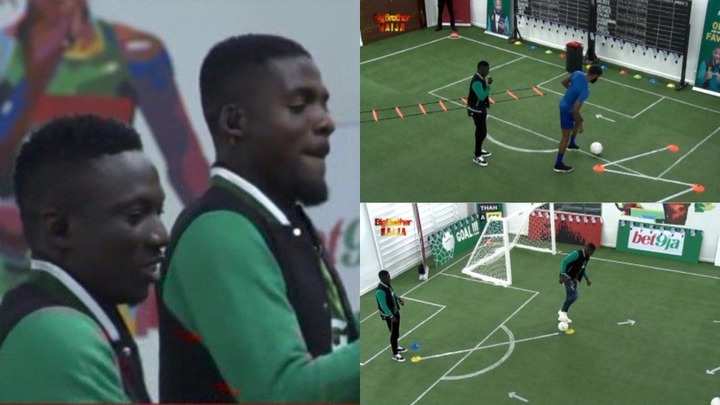 On 31 May 2013, Ogu scored his first international goal against Mexico in a friendly game which took place at the Reliant Stadium in Houston.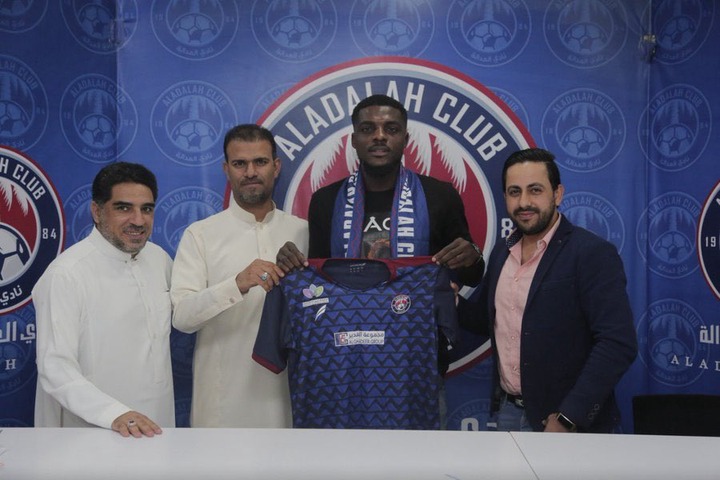 On 9 June 2013, Nigerian coach Stephen Keshi selected Ogu as one of 23 players to participate in the 2013 FIFA Confederations Cup.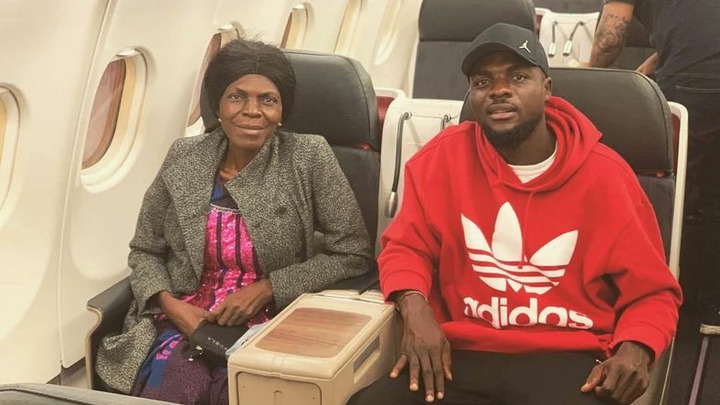 On 18 March 2015, He was called up amongst 27 other players for the proposed friendly matches against Bolivia and South Africa.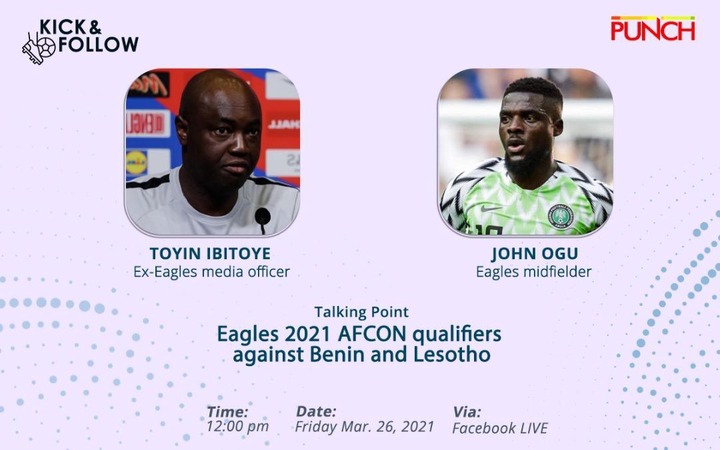 4. Carl Onora Ikeme
Carl Onora Ikeme was a former professional goal keeper who spent his entire career at the Wolverhampton Wanderers. His mother is English and Nigerian father is from Anambra State. Carl is a professional footballer who plays as a goalkeeper for Championship club Wolverhampton Wanderers and the Nigerian national team.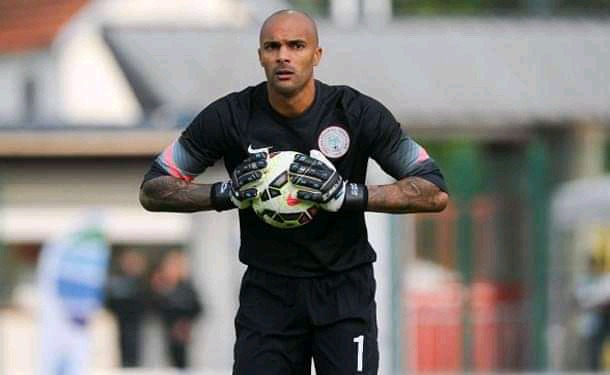 He had a total of 207 appearances and was a part of the trams that won the Leage One in 2014 and Championship in 2009.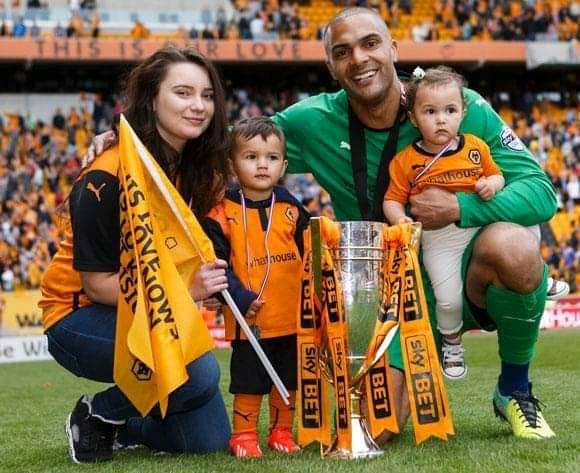 Born on the 8th of June, 1986, the England-born goalkeeper, Carl Ikeme spent his entire career at the Wolverhampton Wanderers. He had a total of 207 appearances and was among the team that won a series of competitions.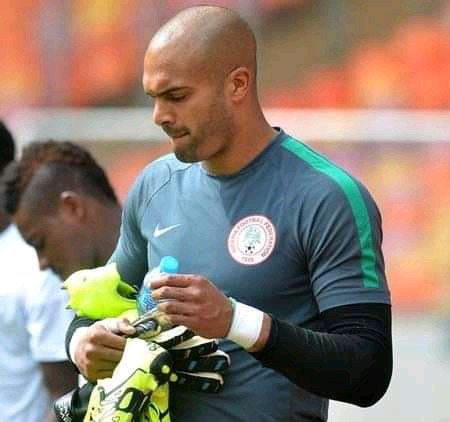 Having progressed through the Wolverhampton Wanderers' football academy, Ikeme made his first appearance in the 2003-04 Premier League season, but was on the substitutes bench throughout.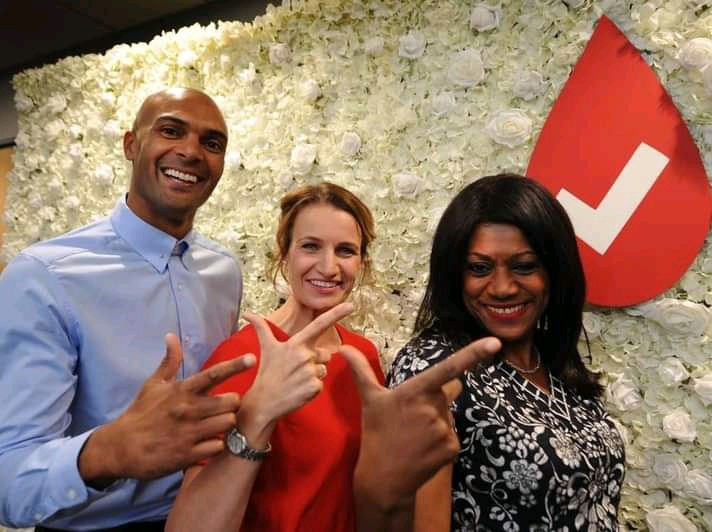 After that, Ikeme moved on a month-old loan to Conference Premier side Accrington Stanley on the 14th of October, 2004. He made his debut senior appearance on the 16th of October, playing about four games for them and it was a goalless draw.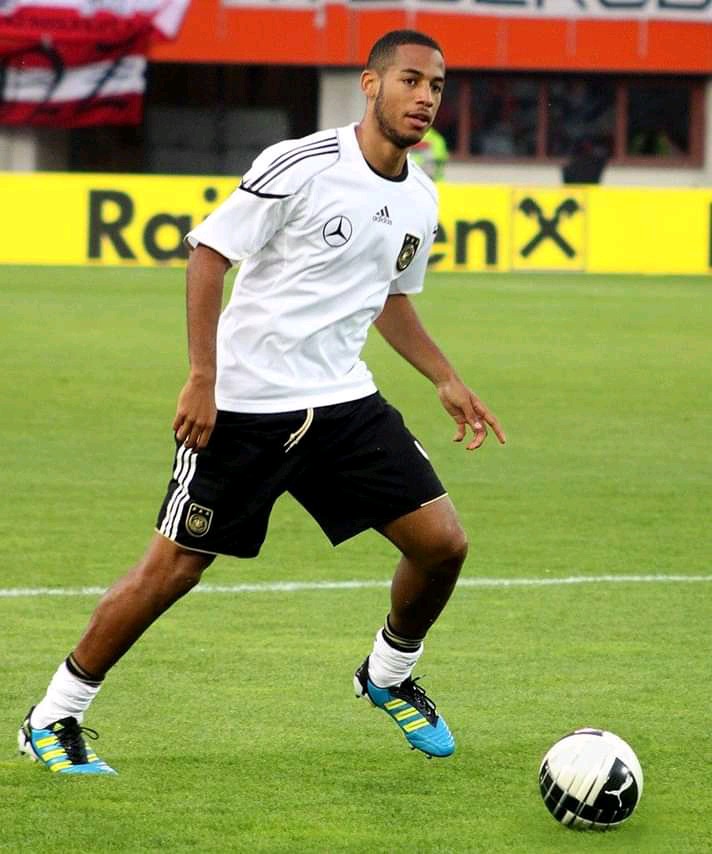 He also made his debut appearance in the Wolves the following season, having a 5-1 win over another club, Chester City. He also moved on a loan to the Stockpot Country, late 2015 but was cut short after sustaining a hand injury.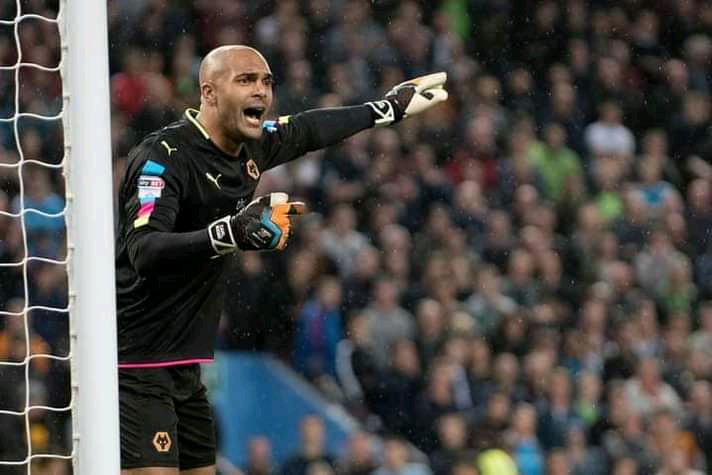 During the 2006-07 season, he also suffered a knee injury and has to undergo surgery. He fully recovered late 2007 but was making appearances only as a substitute.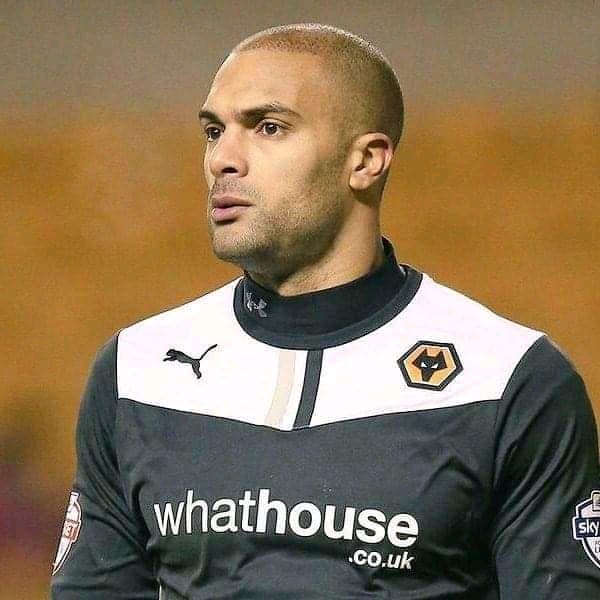 He returned to the Wolves September 2008 after Wayne Hennessey, the regular keeper was suspended and continued successfully until he sustained another injury.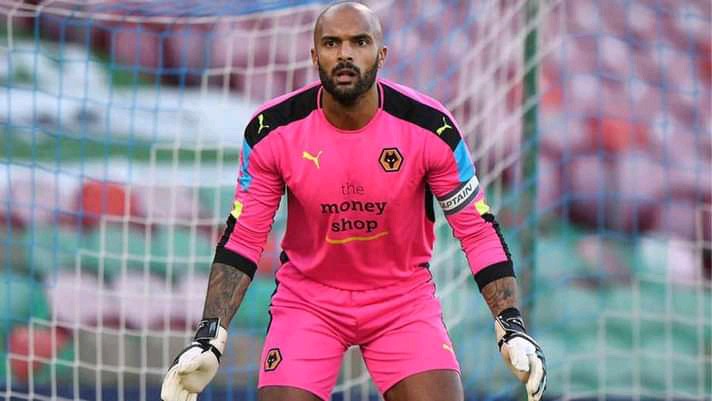 He continued successfully until the 6th of July, 2017, it was announced that he had been diagnosed with acute leukaemia. Wolves eventually won the Championship title and returned to Premier League, but Ikeme took no part in his treatment.
On the 23rd of June, 2018, Ikeme announced to the public that he was in a complete remission after a very though year of intense chemotherapy and would be retiring based on his health condition, 27th July. The new goalkeeper, Rui Patrício left the No1 jersey vacant in honor of the former goalkeeper, Ikeme choosing 11 instead.
Having being born in England to a Nigerian father, Ikeme was eligible to represent both Nigeria and England at the international level, and he chose Nigeria. He was called up to the Super Eagles squad, March 2007 by the then manager, Berti Vogts and he made his debut appearance on the 5th of September, 2015 in a match against Tanzania.
It was in a 2017 Africa Cup of Nations qualification game. He also made three appearances in the 2018 FIFA World Cup, but couldn't go for the finals due to his cancer treatment.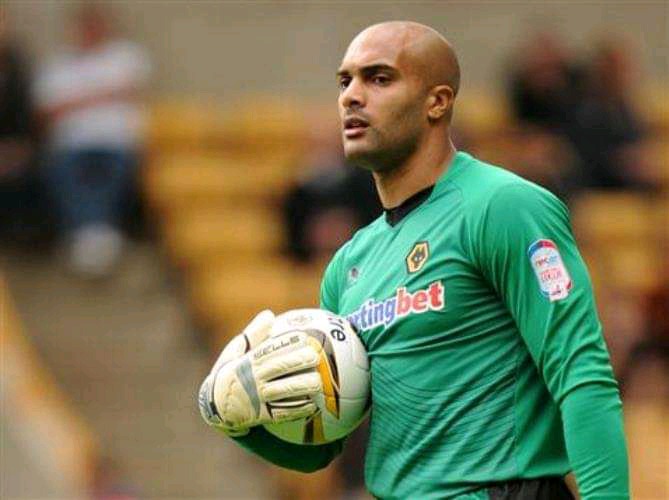 5. Mikel Obi
John Micheal Nchekwube Obinna, a.k.a John Mikel Obi is a Nigerian professional footballer who played as a midfielder for English club Chelsea and still plays in the same position for the Nigeria national team – the Super Eagles.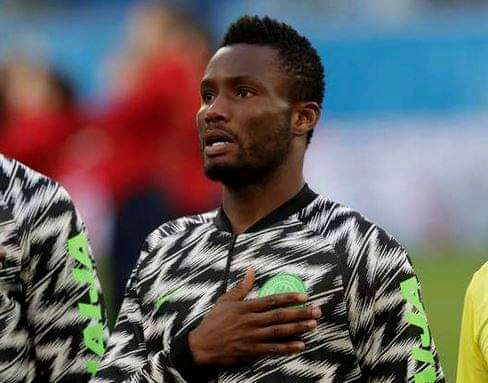 Mikel Obi was born in Jos, Nigeria as the son of Michael Obinna, who runs an inter-state transport company in Jos, the capital of Plateau State, but he is originally from Anambra State, Nigeria.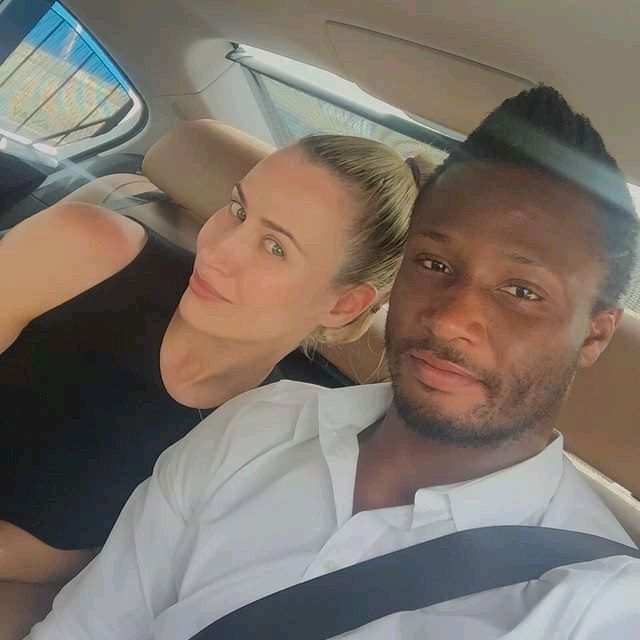 John Mikel Obi started his official football career at the age of 12 when picked as a talented footballer from over 3,000 young talents to play in Pepsi Football Academy. A team which at that particular time was well known for going around Nigeria to search for the best there is from all the upcoming future stars, young talents to later move on to professional football. Obi stood out to all the scouts.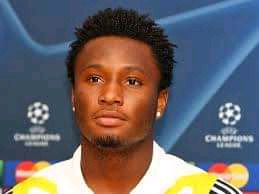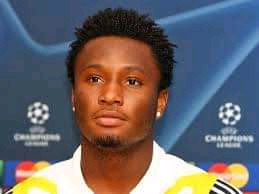 He got picked to play in a top-flight team Plateau United also known for making stars like Celestine Babayaro, Victor Obinna, Chris Obodo and many more which moved on to playing in European teams and representing their country later on in their careers. Later known as John Obi Mikel he was gaining headlines for his country at the FIFA Under-17 World Championships held in Finland. Subsequently, he went on trial to South Africa club Ajax Cape Town, before joining Lyn in Norway.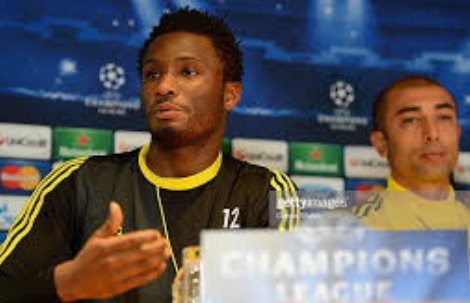 During preparations for the 2003 FIFA Under-17 World Championships, the Nigerian Football Association mistakenly submitted "Michael" as "Mikel" for the tournament in Finland. He decided to keep the new name, saying that it had a special ring to it. On 31 July 2006, he stated that he prefers to be called Mikel John Obi instead of John Obi Mikel, as he had most commonly been called.
On April 29, 2005, few days after Mikel' 18th Birthday, the Premier League club Manchester United announced that it had struck a deal with the Norwegian club Lyn Oslo to sign the player. United's website also claimed that they had done a deal directly with the teenager and that he had signed a contract to join them. Meanwhile, Mikel's agents were boycotted in the deal, as the club persuaded the youngster to sign a four-year contract without representation. Lyn Oslo allegedly sent a fax to his agents abroad, claiming their services were no longer required by Mikel. Reports said the deal was initially worth £4 million and would see the player arrive at Old Trafford in January 2006.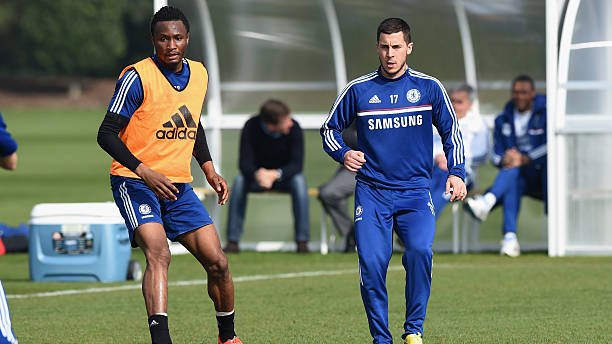 Chelsea also issued a counter-claim suggesting that they already had an agreement with Mikel and his agents, but Lyn denied this claim. However, subsequent reports indicated that Chelsea claimed to have been involved in arranging the player's original move to Europe with a view to signing him at a later date. Further substance was added to this claim after it was revealed that the player had impressed Chelsea manager José Mourinho while training with the club's first-team squad during the summer of 2004.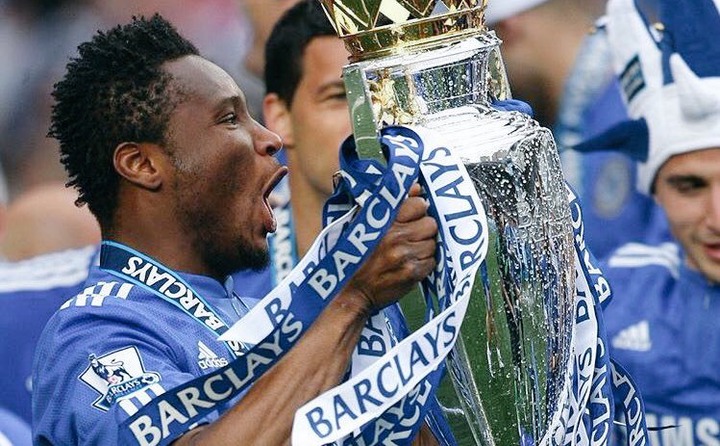 John Mikel Obi stated on Sky Sports News that he had been pressured into signing the contract with United without his agent present, a claims furiously rebuffed by both Manchester United and Lyn. Mikel told the British media that Chelsea was the club he genuinely wanted to sign for. In response to these events, United made an official complaint to FIFA about the behavior of both Chelsea and the player's agents, Shittu and Rune Hauge, FIFA dismissed these claims in August 2005, stating there was insufficient evidence to bring a case against Chelsea.
Mikel was charged by FIFA to stay with club Lyn Oslo as he failed to return after the Norwegian Cup game against Klemetsrud; he had not been selected for the match but had been watching from the stands. He complied with the FIFA decision and returned to the club in early September 2005 after a three-month absence.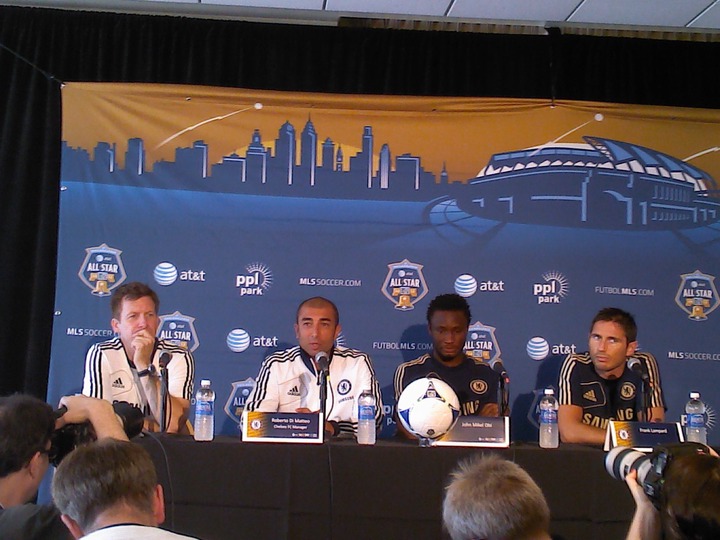 6. Alex Iwobi
Alex Iwobi is one of the talented Nigerian football players making it big on the international scene. Like most footballers who are successful, he started out pretty early in life, playing the beautiful game of soccer and has hardly looked back ever since.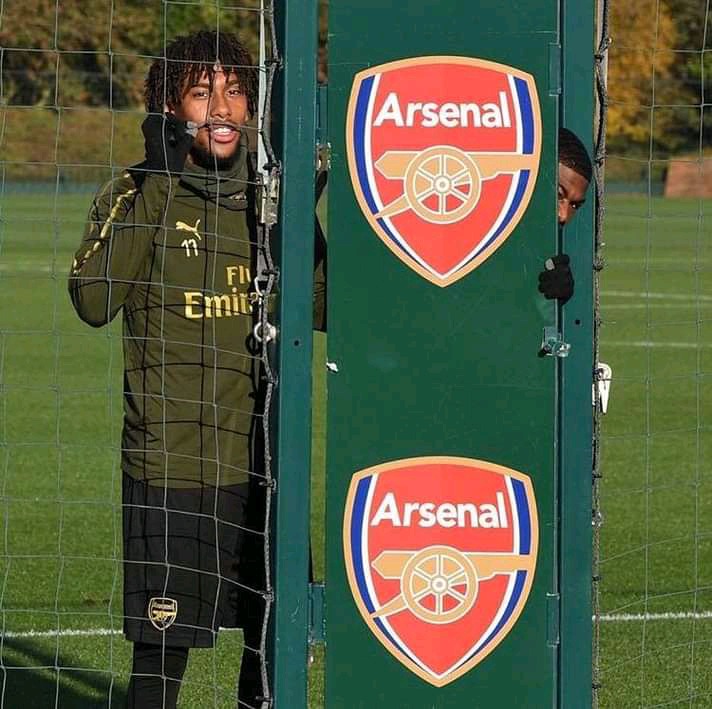 Alex Iwobi's full name is Alexander Chuka Iwobi and he was born on the 3rd of May, 1996. At just eight years old, Alex Iwobi became a member of the Arsenal club. He was still in primary school at the time and initially found it difficult to juggle the pressure of school with his needed training. His first appearance as a player for Arsenal was as a substitute when the club played against West Bromwich Albion in a League Cup tournament. He was 17 years old at the time and by the age of 19, he signed a long-term contract with the club.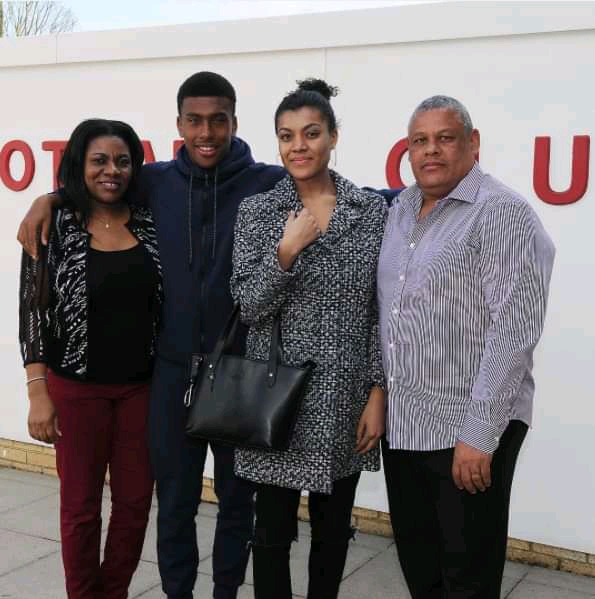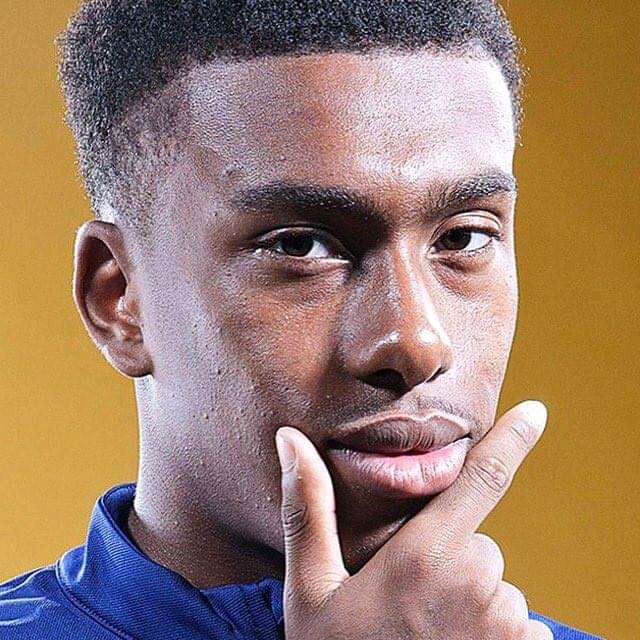 It was on the 27th of October 2015 that Alex Iwobi made his first-team debut for Arsenal. He started in the match against Sheffield which ended in a 3–0 defeat in the Round of 16 of the League Cup. His Premier League debut came four days later and ended in a 3–0 win against Swansea City at the Liberty Stadium. He entered as a stoppage-time substitute for Mesut Özil in that match. His Champion League debut was once again made as a substitute, this time in the 85th-minute, and the match ended in a 5–1 defeat against Bayern Munich.
Following his first Champions League start in a match against Barcelona that ended in a 3–1 away defeat, Alex Iwobi scored two goals in his first two Premier League starts where the team won against Everton and then Watford. In the season that followed, Alex Iwobi was able to change his squad number from 45 to 17 after the Chilean forward Alexis Sánchez took the newly vacated number 7 from the departing Tomáš Rosický.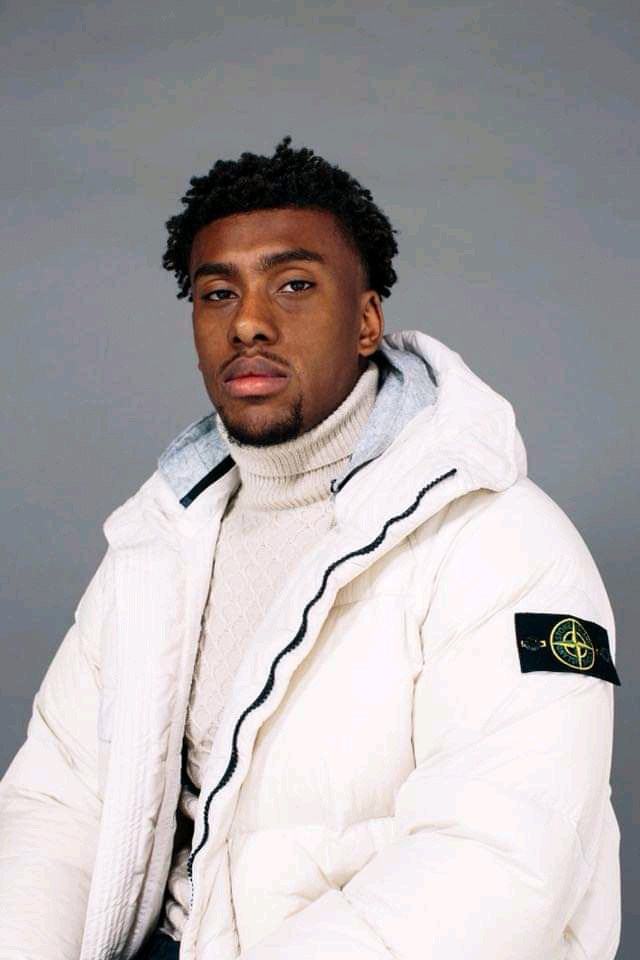 On the international football scene, Alex Iwobi played in the English junior team at the under 16, under 17 and under 18 levels. He was, therefore, part of the winning squad in the 2011 Victory Shield. He, however, went on to play for Nigeria and on the 8th of October 2015, he made his senior debut for the Super Eagles when he replaced Ahmed Musa in the 57th minute. He scored the singular goal for Nigeria against Zambia on 7 October 2017 and secured the Eagles a spot in the 2018 FIFA World Cup in Russia.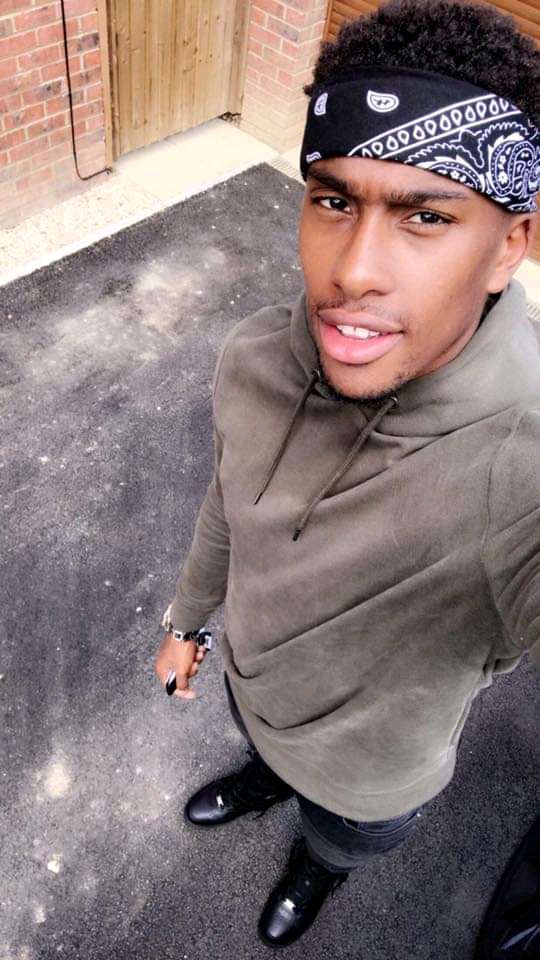 Alex Iwobi's father is Chuba Iwobi, a lawyer who had at one time played amateur football. He is from Onitsha in Anambra State. His mother's name is not known but he has a sister named Marie and the family lived at the time of his birth in Lagos, Nigeria. The Iwobi family had a superstar connection in the football world in the person of Jay-Jay Okocha, the former Nigerian football star who is Alex Iwobi's uncle.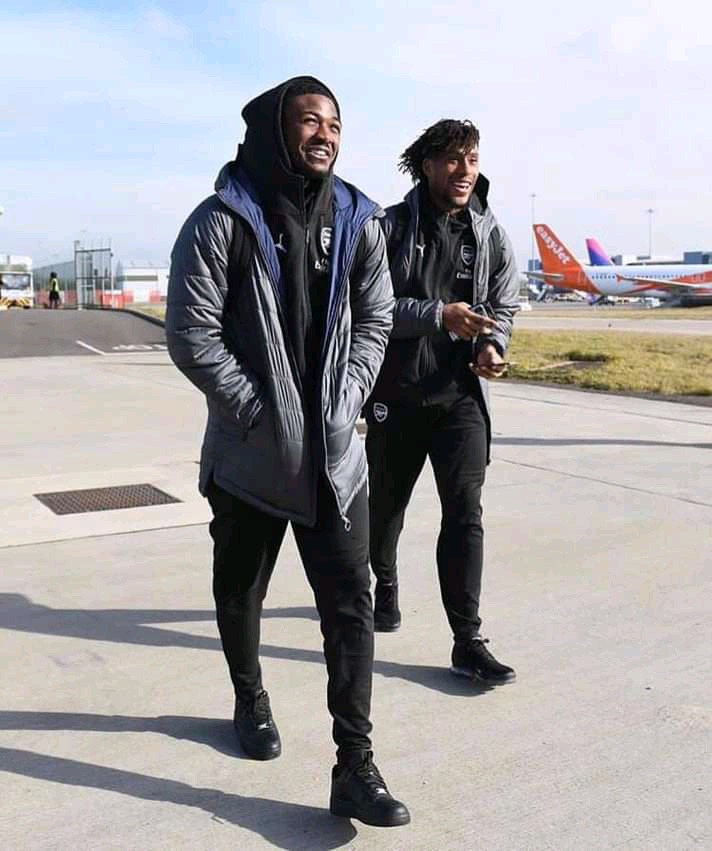 When Iwobi was two years old, his family moved to Turkey and two years after that, they moved to England. In England, the family stayed with Jay Jay Okocha and so, Alex Iwobi was raised in an east London estate near Bolton Wanders. It was in that neighbourhood that Alex Iwobi went to school and he began playing football with Tyrell Robinson in the neighbourhood. Tyrell Robinson would also grow up to become a professional footballer, playing for Bradford City and his relationship with Iwobi remains sustained.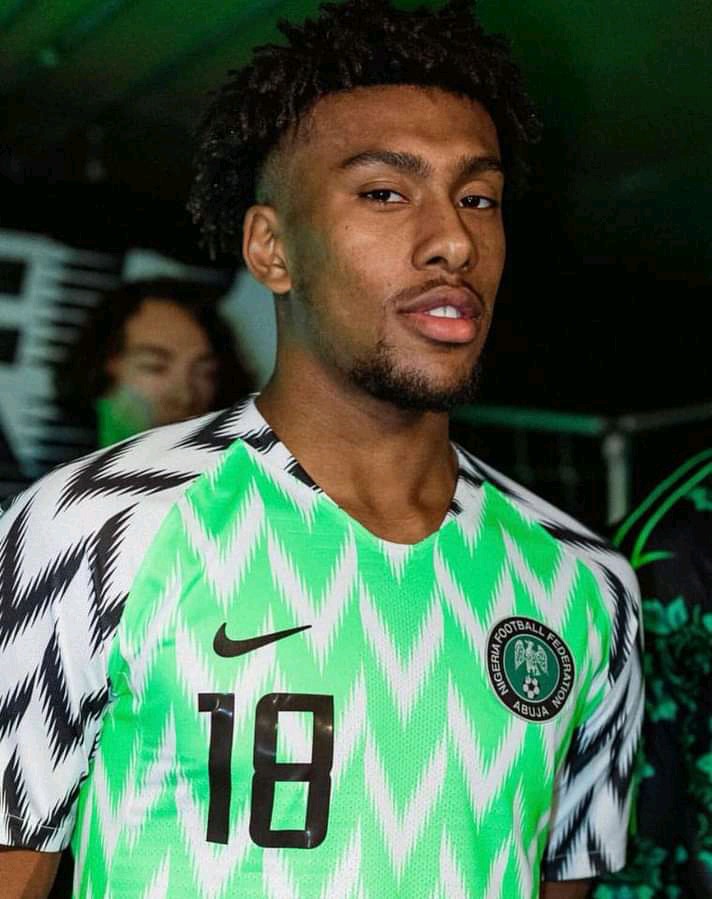 Content created and supplied by: Lizzo_Gold (via Opera News )
Opera News is a free to use platform and the views and opinions expressed herein are solely those of the author and do not represent, reflect or express the views of Opera News. Any/all written content and images displayed are provided by the blogger/author, appear herein as submitted by the blogger/author and are unedited by Opera News. Opera News does not consent to nor does it condone the posting of any content that violates the rights (including the copyrights) of any third party, nor content that may malign, inter alia, any religion, ethnic group, organization, gender, company, or individual. Opera News furthermore does not condone the use of our platform for the purposes encouraging/endorsing hate speech, violation of human rights and/or utterances of a defamatory nature. If the content contained herein violates any of your rights, including those of copyright, and/or violates any the above mentioned factors, you are requested to immediately notify us using via the following email address operanews-external(at)opera.com and/or report the article using the available reporting functionality built into our Platform See More