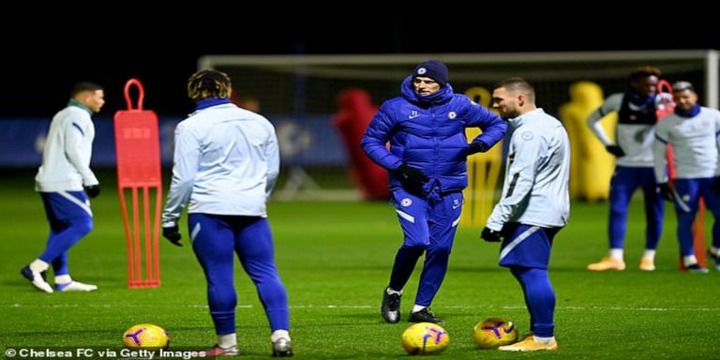 Young Chelsea right-back Reece James was one of Frank Lampard's trusted players before his sacking.
Reece James put in some good performances under Lampard, and was hailed for his dangerous crosses, which also earned him an England call-up.
The 21-year-old admitted that he was sad to see formet Chelsea coach and club legend Frank Lampard leave after his sacking. However, Reece James, who now seems to be working his way into new Chelsea head coach, Thomas Tuchel's side, has admitted that the team has improved as a unit under the German gaffer.
"From the minute Thomas Tuchel came in he made his style of play very evident and clear and I think we have taken that on board very well," he said.
"And you can probably see that we look like we are playing better as a team as well.
Though Reece James has been a mainstay in the team,Reece James passing frustrates most Chelsea fans. He likes taking the safe option and kills attack. Rarely plays dangerous vertical balls. Fans are clamoring for him to attempt to improve on that aspect of his game.
Content created and supplied by: Fridiano (via Opera News )