Set-pieces awarded to a team adds up the advantage of scoring. However, the best instance is of freekick. A well-positioned freekick right in front of the goal means a greater chance of a conversion. However, there are specific players who hold the ability to direct the freekicks into the goal, deceiving the goalkeeper and the opponent defense.
Top 10 Best Freekick takers in history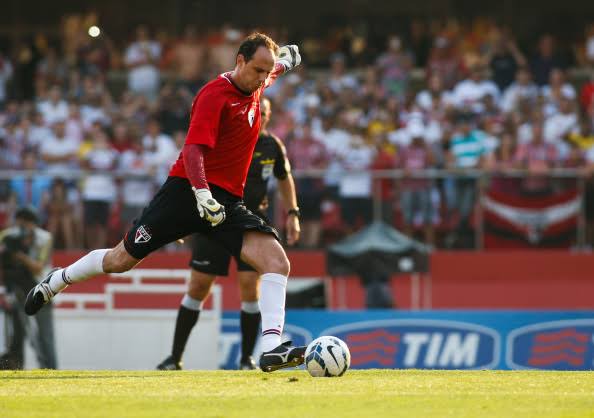 Rogério Mücke Ceni is a Brazilian football manager and former player who played as a goalkeeper. He currently manages Campeonato Brasileiro Série A side Fortaleza. 
A dead-ball specialist, Ceni was the official taker of free kicks and penalties for São Paulo from 1997 until his retirement, a time period in which he scored 131 goals.
In addition to his accurate set-pieces, prolific goalscoring, distribution, and ability with the ball at his feet, he was also known as an excellent goalkeeper and shot-stopper, and stood out for his determination and longevity throughout his career, as he retired with over 40 years of age.
Ceni was known for being capable of producing brilliant saves, such as those in the final of the 2005 FIFA Club World Championship, which saw São Paulo defeat Liverpool 1–0; for his performances, Ceni later won the Golden Ball, which is awarded to the competition's best player. He is considered to be one of Brazil's greatest goalkeepers ever.
A Brazilian international for nine years, Ceni collected 16 caps. He was selected to the squads that won the 1997 FIFA Confederations Cup and the 2002 FIFA World Cup (and the 2006 World Cup, still not fully recovered from knee surgery), but only appeared in two games in final stages, the 3–2 win against Mexico in the first tournament and the 4–1 triumph over Japan in the third.
Most of his vast professional career, which had spanned 25 years and 1,257 professional club matches, was associated with São Paulo, with which he won 20 major titles, including three Brazilian Leagues, two Copa Libertadores and the 2005 FIFA Club World Cup. He also scored 131 goals during his career, with most of them coming from free kicks and penalties and one coming from open play.
He is recognised by the International Federation of Football History and Statistics as the goalkeeper to have scored the most goals in the history of football.
In what was a highly decorated career, Rogerio Ceni played his way into being considered one of the greatest goalkeepers of his generation.
He represented Brazilian giants Sao Paulo a staggering 1,257 times which is the club record for appearances and was also capped 16 times by the Brazilian national team.
Ceni made a name with his set-piece abilities, distinguishing himself as one of the most lethal freekick takers of all time, while he remains the highest-scoring goalkeeper in history to date with 131 goals scored in a glittering career of which 59 were direct freekicks.
In addition, he also regularly took penalties for his teams. In other words, he was one of the most coveted goalkeepers ever.
Cristiano Ronaldo
Cristiano Ronaldo dos Santos Aveiro GOIH ComM is a Portuguese professional footballer who plays as a forward for Serie A club Juventus and captains the Portugal national team. 
A versatile attacker, Ronaldo is capable of playing on either wing as well as through the centre of the pitch, and, while ostensibly right-footed, is very strong with both feet.
He ranks among the world's fastest footballers, both with and without the ball. Tactically, Ronaldo has undergone several evolutions throughout his career. While at Sporting and during his first season at Manchester United, he was typically deployed as a traditional winger on the right side of midfield, where he regularly looked to deliver crosses into the penalty area.
In this position, he was able to use his pace and acceleration, agility, and technical skills to take on opponents in one-on-one situations. Ronaldo became noted for his dribbling and flair, often displaying an array of tricks and feints, such as the step overs and so-called 'chops' that became his trademark; he has also been known to use the flip-flap.
One of the most marketable and famous athletes in the world, Ronaldo was ranked the world's highest-paid athlete by Forbes in 2016 and 2017 and the world's most famous athlete by ESPN from 2016 to 2019.
Time included him on their list of the 100 most influential people in the world in 2014. As of April 2020, Ronaldo is also the most followed user on both Instagram and Facebook.
With earnings of €720 million (£615 million) from 2010 to 2019, he was ranked second in Forbes list of highest-paid athletes of the decade, and according to the same publication, he is the first footballer, as well as only the third sportsman, to earn $1 billion in their career.
Cristiano Ronaldo needs no introduction. One of the greatest ever to grace the game, Ronaldo has been prolific throughout his career. An ever-increasing graph is evident in his success and his achievements over the years.
The five-time Ballon d'Or winner is the ultimate definition of hard work and dedication. From a tender age, he had been driven by an innate desire to be the best in the world. Undoubtedly this is a quest that he has achieved.
Given his extraterrestrial abilities, it comes as no surprise that Ronaldo is adept in the art of taking a freekick. With years of practice, his skills have improved and stand absolute treat to the eyes. Ronaldo won the coveted Puskas award by scoring from a long-range freekick.
With over 50 direct freekicks scored, Cristiano Ronaldo ranks high up there as one of the best freekick takers in history. While his recent record might not be too impressive, without a doubt the former Real Madrid man is one of the best in history.
Ronald Koeman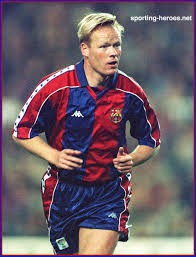 Ronald Koeman is a Dutch retired footballer who has been manager of the Netherlands national team since 2018. He is the younger brother of his former international teammate Erwin Koeman and the son of former Dutch international Martin Koeman. 
A composed player on the ball, Koeman was capable of being deployed both as a defender and as a midfielder, and he frequently played as a sweeper, due to his vision and his ability on the ball.
Regarded as one of the best and most prolific attacking central defenders of all time, due to his eye for goal, Koeman was renowned for his long-range passing, as well as his shooting accuracy and power from distance, especially on free kicks; is the top scoring defender in world football, and Barcelona's top scoring defender.
A versatile set piece specialist, Koeman was nicknamed the King of free kicks, and was capable of striking the ball with power from long range free kicks, or curling shots on goal from close range; he was also an accurate penalty kick taker.
Regarding his unique run-up and approach to taking free kicks and penalties, Rob Smyth of The Guardian commented in 2009: "We tend to associate Koeman with that particular type of free-kick, where he would lace the ball in a manner that was paradoxically sledgehammer rather than silk, yet if anything he was more adept at the seductive, shorter-range curler. As with his penalties, when he would charge towards the ball like a man with murder in mind only to tap it gently into the net, part of the skill was in the deception. With Koeman, there was more than one way to skin a defensive wall; as all Englishmen know well, he could flippin' flip one as well."
Ronald Koeman is one of the most familiar faces on the managers' dugout in recent years. Having coached the likes of Southampton, Everton, and the Netherlands, the 'blonde arrow' made a name for himself with his displays on the field as a player.
He represented some of the biggest clubs during his heyday, for instance, PSV Eindhoven, Ajax, and Barcelona. He captained the latter to their first European Cup victory in 1992, scoring the winning goal in a 1-0 victory over Sampdoria at Wembley.
Scoring 253 official goals, Koeman holds the record of the most number of goals by a defender.
Throughout his career, the retired Dutch international was the first-choice freekick taker and as a result, he scored 60 direct freekicks.
Zico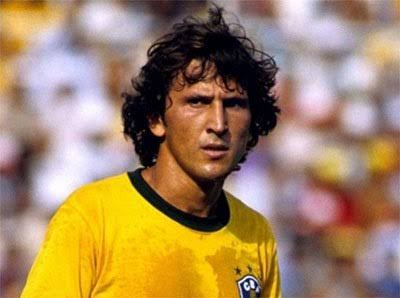 Arthur Antunes Coimbra, better known as Zico, is a Brazilian coach and former footballer who played as an attacking midfielder. 
A classic number 10, Zico usually played as an attacking midfielder, although he was also capable of playing in several other attacking and midfield positions, and was also deployed as a central midfielder, as a second striker or inside forward, or even as an outright forward; he is regarded as one of the greatest footballers of all time.
A diminutive playmaker, with a small, slender physique, although he was naturally right-footed, he was essentially a two-footed player, who was known for his flair, speed, exceptional technique, ball control, and dribbling skills, as well as his use of tricks and feints to beat opponents with the ball.
Former Dutch international Ruud Gullit rated Zico as "one of the best dribblers in the history of the game," describing him as "very nimble."
Although he was not physically imposing, Zico was a quick, complete and highly creative player, with excellent vision, who is considered to be one of the best passers of all time, and was known for his trademark no-look passes.
In addition to being an elite creator of goalscoring opportunities, Zico was also a prolific goalscorer himself, and an excellent finisher, due to his powerful and accurate striking ability, which made him extremely clinical in front of goal; as such he is also regarded by pundits as one of the greatest goalscorers in the history of the game. 
He was also a set-piece specialist, who was renowned for his ability to bend the ball and score from dead ball situations, and is considered to be one of the greatest free kick takers of all time.
Zico's unique free kick technique, which saw him place significant importance on his standing foot, often saw him lean back and raise his knee at a very high angle when hitting the ball with his instep, thus enabling him to lift it high over the wall, before it dropped back down again; his method of striking the ball allowed him to score free kicks even from close range, within 20 to 16 metres from the goal, or even from just outside the penalty area. 
Zico is considered by many to be the best player to have never won the World Cup. The star-studded Brazil squad of 1982 impressed with their skill. However, they were defeated by eventual winners Italy in the second round. Zico is hailed as one of the finest footballers ever, even though he was not able to win the World Cup.
Fondly called 'the white Pele'. Zico was a highly technical player. His defense crumbling through passes were a treat to the eyes. Apart from acting as a play-maker, he was an avid goal scorer too. In other words, he was a complete player altogether.
In total, Zico scored 62 free kicks in his career.
Diego Maradona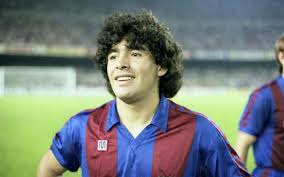 Diego Armando Maradona is an Argentine football manager and retired professional footballer. He is currently the coach of Argentine Primera División club Gimnasia de La Plata. He is widely regarded as one of the greatest football players of all time. 
He is widely regarded as one of the greatest football players of all time. He was one of the two joint winners of the FIFA Player of the 20th Century award.
Maradona's vision, passing, ball control and dribbling skills were combined with his small stature (1.65 m or 5 ft 5 in), which gave him a low center of gravity allowing him to maneuver better than most other football players; he would often dribble past multiple opposing players on a run. His presence and leadership on the field had a great effect on his team's general performance, while he would often be singled out by the opposition. In addition to his creative abilities, he also possessed an eye for goal and was known to be a free kick specialist. A precocious talent, Maradona was given the nickname "El Pibe de Oro" ("The Golden Boy"), a name that stuck with him throughout his career.
An advanced playmaker who operated in the classic number 10 position, Maradona was the first player in football history to set the world record transfer fee twice, first when he transferred to Barcelona for a then world record £5 million, and second, when he transferred to Napoli for another record fee £6.9 million.
He played for Argentinos Juniors, Boca Juniors, Barcelona, Napoli, Sevilla and Newell's Old Boys during his club career, and is most famous for his time at Napoli and Barcelona where he won numerous accolades.
Diego Maradona is another man whose name regularly features in debates over who is the greatest player in history. He owned the World Cup of 1986. The dribble against England is a sight to behold. As a result, he was able to etch his legacy in the football world with it.
While he might have been more famed for his dribbling and passing abilities, the former Argentina international was also a deadly freekick taker. He set the pace for future left-footed set-piece stalwarts like Lionel Messi and Hristo Stoichkov to follow.
In what was a highly controversial but successful career, Maradona scored a total of 62 freekicks. While he also represented clubs like Barcelona and Napoli. He helped Napoli win their Serie A title, therefore achieving god-like status at the latter club.
Lionel Messi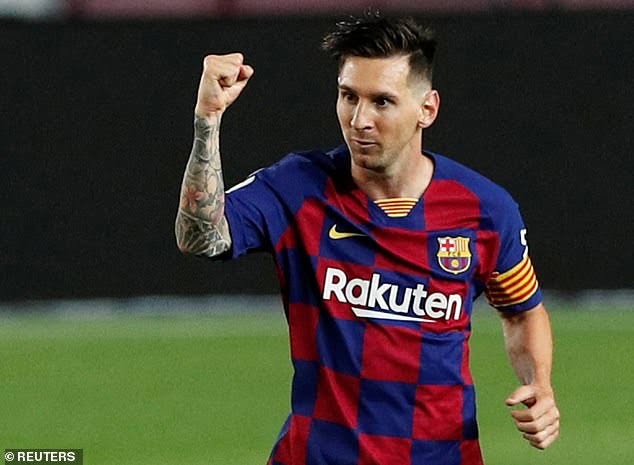 Lionel Andrés Messi Cuccittini, commonly known as Lionel Messi or Leo Messi, is an Argentine professional footballer who plays as a forward and captains both Spanish club Barcelona and the Argentina national team.
One of the most prolific goalscorers and clinical finishers of all time, Messi is known for his powerful and accurate striking ability from both inside and outside the area, as well as his positioning, quick reactions, and ability to make attacking runs to beat the defensive line. While he is renowned for his eye for goal, he also functions in a playmaking role, courtesy of his vision and precise passing.
Moreover, he is an accurate free kick and penalty kick taker, though his ability on penalties has somewhat deteriorated in recent seasons.
Although his conversion rate from free kicks was initially low towards the beginning of his career, he later developed into one of the best free kick takers in the world, and is even considered by certain pundits to be one of the greatest set piece specialists of all time.
Messi's pace, technical ability, and close control at speed, combined with his awareness and understanding of space, enable him to undertake individual dribbling runs towards goal, in particular during counterattacks, usually starting from the halfway line or the right side of the pitch.
Widely considered to be the best dribbler in the world, and one of the greatest of all time, with regard to this ability, his former Argentina manager Diego Maradona has said of him, "The ball stays glued to his foot; I've seen great players in my career, but I've never seen anyone with Messi's ball control." Beyond his individual qualities, he is also a well-rounded, hard-working team player, known for his creative combinations, in particular with formed Barcelona midfielders Xavi and Andrés Iniesta.
Like Cristiano Ronaldo, Lionel Messi has rewritten the record books of football and would go down in history as one of the very best to ever lace-up boots and grace a football field. With six Ballon d'Or wins, the Argentine is the highest winner of that prestigious award.
The one sore point in his career has been his lack of international success despite playing with a plethora of talented players. Therefore his near-perfect greatness houses a single stain.
In terms of numbers, Lionel Messi's free-kick record is not that impressive. With over 50 goals scored.
However, it must be noted that Xavi used to be the first choice set-piece taker for FC Barcelona. As a result, Messi's low freekick counts are justified.
Ronaldinho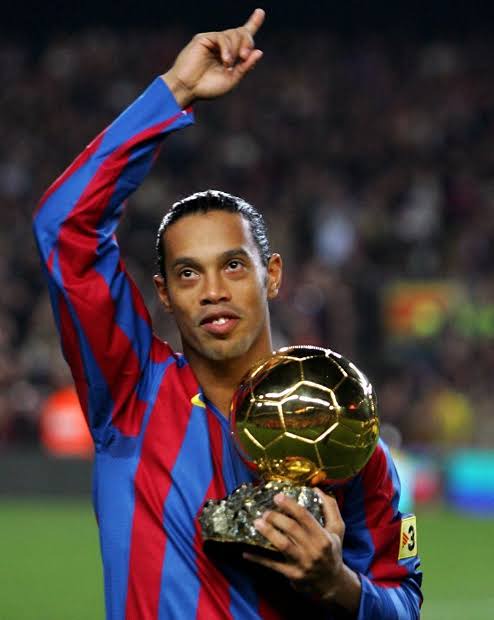 Ronaldo de Assis Moreira, commonly known as Ronaldinho Gaúcho or simply Ronaldinho, is a Brazilian former professional footballer and ambassador for Barcelona. He played mostly as an attacking midfielder, but was also deployed as a forward or a winger.
Ronaldinho Gaúcho is regarded as one of the greatest and most skilful players both of his generation and of all time.
Due to his ability to score and create goals, he was capable of playing in several offensive positions, on either wing or in a free central role.
Throughout his career, he was often deployed as a forward or as a winger, although he usually played as a classic number 10 in an attacking midfield role.
While he is naturally right–footed, during his time at Barcelona, Ronaldinho was also used as an inverted winger on the left flank at times by manager Frank Rijkaard, while the left–footed Messi was deployed on the right; this position allowed him to take on defenders on the outside and cross the ball, or cut inside and shoot on goal with his stronger foot. He was also capable of playing as a second striker.
One of the most skillfully adept players, Ronaldinho is one of the few with almost no hater. Charming the world with his skills and his magical smile, he was one of the finest ever to grace the pitch.
His charismatic appeal was as such that Real Madrid fans applauded his skillful display when Barcelona visited Santiago Bernabeu.
The former PSG man was named the FIFA Player of the Year in 2004 and 2005. Scoring 66 direct freekicks in his career, he ranks high up the order as one of the best freekick takers in history.
David Beckham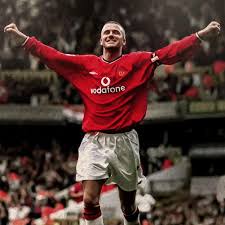 David Robert Joseph Beckham OBE is an English former professional footballer, the current president & co-owner of Inter Miami CF and co-owner of Salford City.
Throughout his career, Beckham was considered one of the best and most recognisable players of his generation, as well as one of the greatest free kick takers of all time, largely due to his range of passing (in particular his ability to produce accurate long balls to his teammates), vision, crossing ability, and bending free-kicks, which enabled him to create chances for teammates or score goals, and allowed him to excel as a right winger, despite his lack of significant pace and his preference for using his stronger right foot; as such, unlike his Manchester United teammate Ryan Giggs on the opposite wing, he preferred to beat players through his movement and passing, rather than going at opponents directly with the ball.
He formed a strong partnership on the right side of the pitch with full-back Gary Neville during his time with the club, due to their understanding, as well as Neville's ability to get forward with his overlapping runs, get on the end of Beckham's passes, and deliver crosses into the box whenever the latter was heavily marked.
The lethal English winger with the perfect crosses was any team's nightmare. With the ability to change the course of a match at any instant. His last-minute screamer against Greece in the World Cup qualifiers is remarkably memorable.
Representing some of the biggest names like Manchester United, Real Madrid, PSG and Milan, his career is breathtakingly successful.
In total, Beckham scored 65 direct freekicks. Post-retirement he ventured into the commercial side of the business by buying a football club in addition to his other business ventures.
Pele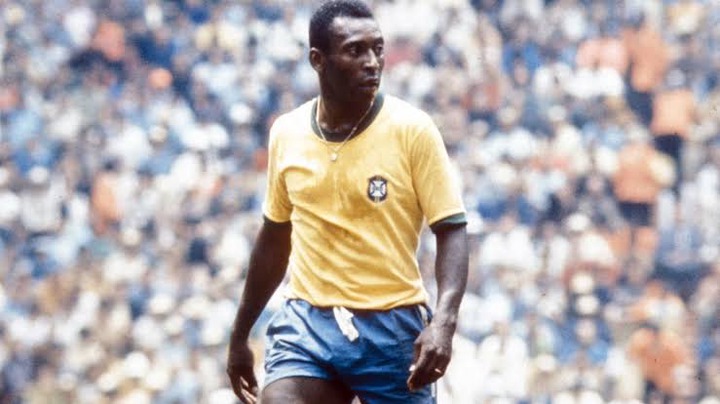 Edson Arantes do Nascimento, known as Pelé, is a Brazilian retired professional footballer who played as a forward. Widely regarded as one of the greatest players of all time, he was among the most successful and popular sports figures of the 20th century.
Pelé has also been known for connecting the phrase "The Beautiful Game" with football. A prolific goalscorer, he was known for his ability to anticipate opponents in the area and finish off chances with an accurate and powerful shot with either foot. 
Pelé was also a hard-working team-player, and a complete forward, with exceptional vision and intelligence, who was recognised for his precise passing, and ability to link-up with teammates and provide them with assists.
Pele was 18 when he lifted the World Cup for the first time. With over 1,000 goals scored (757 official), he ranks as the second-highest scoring player in history. Playing for Santos FC all his life, he let his legacy build within his own soil itself.
Winning three world cups with the Selecao's he has written his name in the books of history.
Regarded as the greatest of all time, he scored 70 direct freekicks throughout his career. Therefore he ranks second in our list of the best freekick takers in history.
Juninho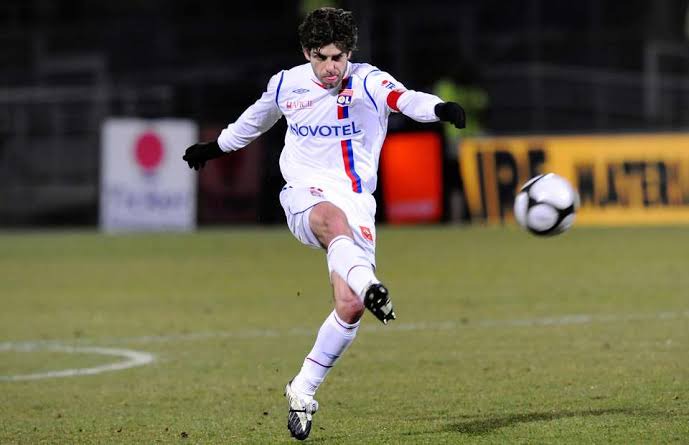 Antônio Augusto Ribeiro Reis Júnior, commonly known as Juninho or Juninho Pernambucano, is a Brazilian former footballer, who is currently sporting director of Olympique Lyonnais. 
Juninho has been described as "one of the world's most feared strikers of a static ball". The method he used for long-range free kicks is frequently "knuckle balling", where the ball has almost no spinning motion during flight.
A successful knuckle ball will "move" or "wobble" in the air unpredictably, making it difficult for the goalkeeper to save. He first made his name as a free kick taker in Europe with a long range free kick against Bayern Munich in the 2003/04 Champions League group stage in which the ball dipped viciously at the end of travel that deceived Bayern keeper Oliver Kahn, who was considered one of the best goalkeepers in the world at the time.
He has scored from free-kicks beyond 40 metres on four occasions: a 41-metre effort against AC Ajaccio in 2006, a 45-metre goal against Barcelona in 2007, a 48-metre goal against OGC Nice in 2008, and a 40-metre strike against Marseille in 2009, this being his final free kick goal for Lyon. Even before Lyon, he displayed his talent at Vasco da Gama, scoring several free kick goals for the club. Juninho has also scored memorable free kick goals for Brazil, the most famous being a curling shot from 27 metres against Greece in the 2005 FIFA Confederations Cup.
Brazil would go on to win the match 3–0. Also, Juninho scored two memorable free kicks against Nice in the 2008–09 season as Lyon were losing 2–0. Juninho rapidly pulled back his team by scoring one free kick that bounced past the goalkeeper and in the top corner and one from 48 yards away. Lyon went on to win that game as well with a converted penalty by Karim Benzema. Juninho's style of freekick taking has been adapted by several other players, such as Andrea Pirlo, Cristiano Ronaldo, Didier Drogba, and Gareth Bale. 
The knuckle ball free kick technique takes a significant amount of skill to replicate and strike accurately. In total, Juninho scored 75 official goals from direct free kicks throughout his professional football career, which spanned from 1993 to 2013.
When it comes to taking a freekick, Juninho Pernambucano is the idol.
Olympique Lyon signed him in 2001, and they won seven consecutive French league titles between 2001 and 2008.
Juninho was equally adept at scoring both long rangers as well as short freekicks. Scoring a total of 77 direct freekicks he leads the list of the best freekick takers in history.
While most take the help of dips and curls, his freekicks followed a rather straight trajectory. His shots were amalgamated with an immense force that took the opposition with surprise.
He was the one who devised the knuckleball freekick. Later we see other players adapting it and molding it into a lethal weapon.
Content created and supplied by: Legitjournalism (via Opera News )
Opera News is a free to use platform and the views and opinions expressed herein are solely those of the author and do not represent, reflect or express the views of Opera News. Any/all written content and images displayed are provided by the blogger/author, appear herein as submitted by the blogger/author and are unedited by Opera News. Opera News does not consent to nor does it condone the posting of any content that violates the rights (including the copyrights) of any third party, nor content that may malign, inter alia, any religion, ethnic group, organization, gender, company, or individual. Opera News furthermore does not condone the use of our platform for the purposes encouraging/endorsing hate speech, violation of human rights and/or utterances of a defamatory nature. If the content contained herein violates any of your rights, including those of copyright, and/or violates any the above mentioned factors, you are requested to immediately notify us using via the following email address operanews-external(at)opera.com and/or report the article using the available reporting functionality built into our Platform See More