After Arsenal and Manchester United 1-0 and 0-0 match, here are the combined XI in all positions according to performances.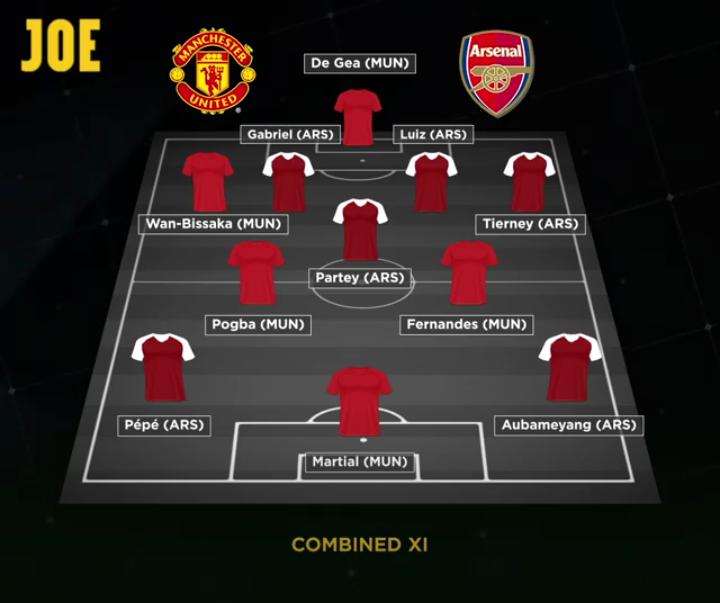 Goalkeeper:
The Red Devil's David De Gea was chosen the Gunners Bernd Leno. The Spanish International and German International have both kept eight cleansheets but due to De Geasl's contribution in both games, he will be occupying the spot in the goal area.
Defence:
Gabriel Maghalaes and David Luiz were both chosen in the central defence ahead of Harry Maguire and Victor Lindelof while Aaron Wan-Bisaka was chosen ahead of Hector Bellerin in the rightback position and Kieran Tierney was preferable in the leftback position.
Midfield:
Arsenal's Thomas Partey was chosen in the defensive midfield while Manchester United's Bruno Fernandes and Paul Pogba were chosen in the attacking midfield.
Forward:
Nicolas Pepe was chosen ahead of Mason Greenwood in the right-wing forward while Pierre Emerick Aubameyang was chosen ahead of Marcus Rashford in the left-wing forward position. Anthony Martial was a prefferable option ahead of Alexander Lacazette in the centre-forward position.
Content created and supplied by: Sportified (via Opera News )