Referee David Coote pointed to the spot after Bruno's collision with Conor Gallagher in United's penalty area.
However, Buno was confident that he committed no foul, and VAR proved him right.
Naturally, Matic speaks in VAR's defence after such a call.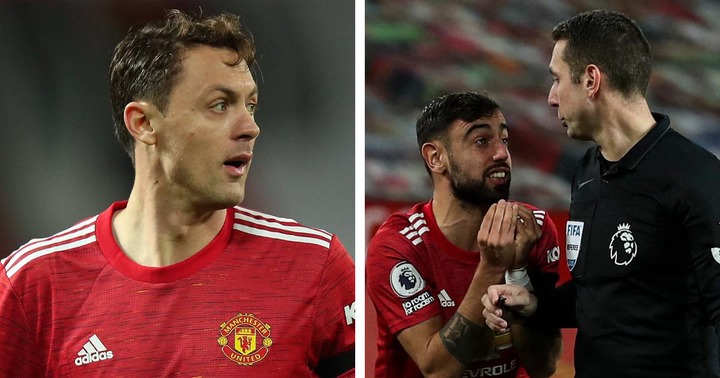 "Bruno said straight away that he had the ball at first," Nemanja Matic told MUTV after the West Brom game.
"The referee gave the penalty but VAR is there to see and to make correct decisions. That's why people made VAR, to reduce the mistakes and to give correct decisions.
"I think it was not a penalty and I'm glad that he overturned."
Luckily, after this controversy, United won a penalty and Bruno scored the game's only goal. VAR made the correct decision in that instance too, asking to retake the penalty after West Brom's Sam Johnstone jumped off the line to save the first attempt.
A few fans have reacted to respond to the post and here are some collection of some interesting remarks:
Gam U3
VAR is part of the game but can we just be more lethal shooting from outside and stop over passing even inside penalty box and score goals without controversy. Dependence on VAR is getting too much.
Sam
Watching Liverpool now with all the stories of illness and injuries but they are doing the job. Hope those fans always talking of others slips can push this forward as a good example for us to follow.
Gazza
Agreed! It happened to us in the Palace game so pleased to see a bit of VAR karma. Still annoyed at the whole Spurs thing though.
Content created and supplied by: Ashawoblog.com (via Opera News )