The Golden Hind was an English Galleon with an armament of 18 guns,built in Plymouth, England and launches in 1576 with a complement 85.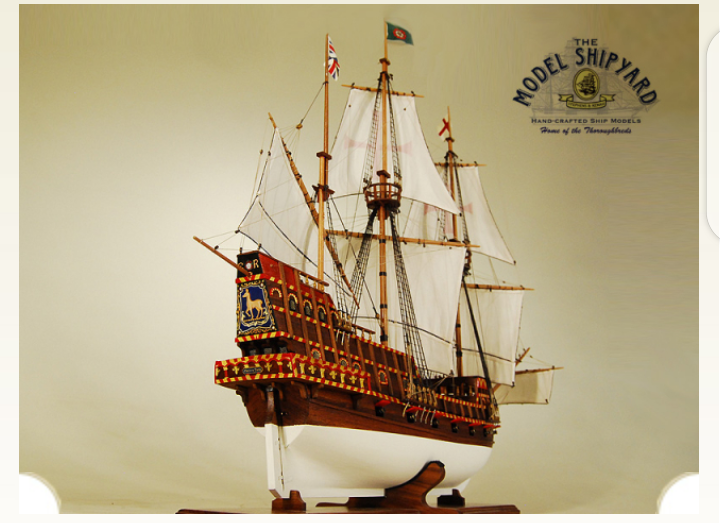 She was best known for her Global circumnavigation between 1577 and 1580 under Sir Francis Drake.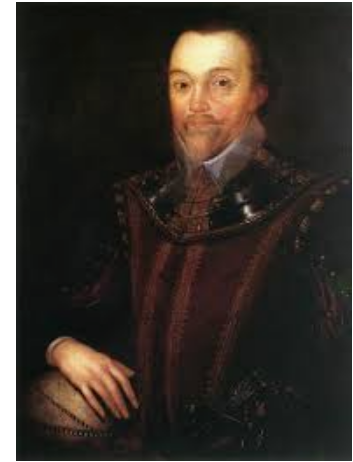 The Golden Hind was first known as The Pelican and later renamed by Drake. The choice of name was political, to compliment his patron Christopher Hatton, who sponsored Drake's world voyage. Hatton's family coat of arms was a Golden Hind.
Drakea made two voyages to the Spanish main and was driven by his anti -Catholicism. Queen Elizabeth secretly supported him in his mission. His mission was, to pass through the Strait of Magellan and to return via the Northwest Passage, to establish relations with people not yet subject to European princes and to plunder Spanish ships.
Drake's command consisted of 180 men in five ship with the pelican being the flagship. The expedition cleared the Plymouth in 1577 and reached the coast of the southern Brazil, proceeding to the river plate, and then on the Puerto San Julian, reaching the Brazilian coast in 1578. At the entrance to the strait of Magellan, Drake rechristened his ship, Golden Hind.
Drake established that the Strait of Magellan did not separate South America from Terra Incognita Australia but that the southern shore was made up of islands, now known as the Drake Passage.
The first English circumnavigation of the globe ended when Golden Hind sailed into Plymouth in 1580 after a voyage of 2 years and 10 months. This was a great achievement and Queen Elizabeth knighted Drake on the decks of Golden Hind in 1581 at Deptford.
Queen Elizabeth ordered the Golden Hind displayed in dry-dock where she remained on public view for nearly 100 years (1660) before she eventually rotted away and was finally broken up.
2 Replicas ofthe Golden Hind exist; one replica has been mad permanently moored in the harbor of the seaport Brixham in Devon since 1963. The other replica has been berthed at St Mary overlie Dock on Cathedral street, in backshide, southward, London since 1996.
Content created and supplied by: Ifejesu (via Opera News )