It's really frustrating when a man make so much effort to be successful but everything turns out futile. I guess that's why a man needs to realise that achieving success is not dependent on hard-work alone. Of course, it's important to be diligent while chasing your goal but we tend to miss out certain things in the process.
Reno Omokri has given an insight on how things could turn out well for them by merely knowing the answers to four certain questions. The questions are quite simple and the answers aren't far-fetched. Omokri said: "If you know the answers to these four questions, nothing, except death, can stop you from achieving outstanding success". The four questions are:
-Why did God created me?
-What skills do I have?
-What plans do I have to achieve my purpose?
-What are my life goals?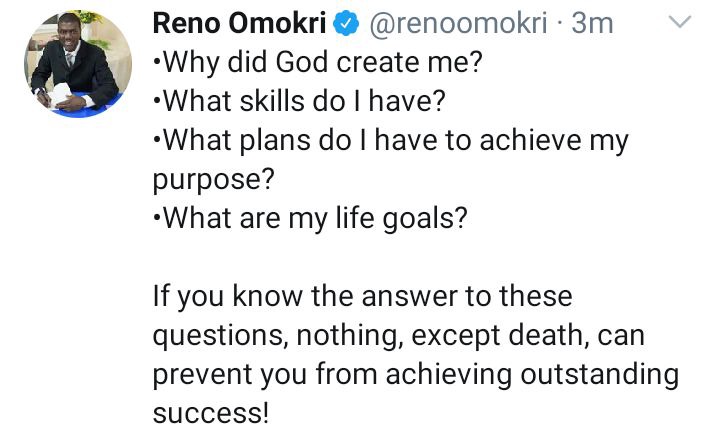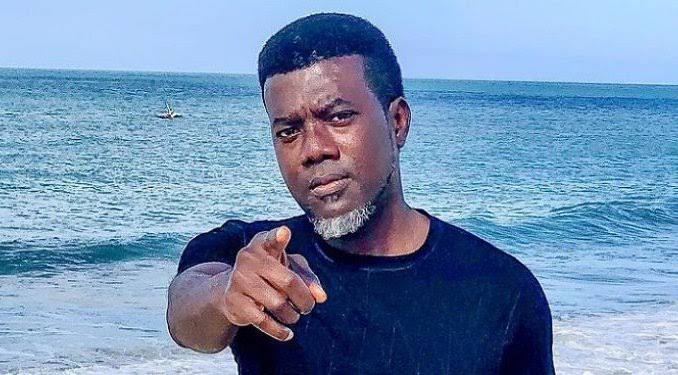 When you take a look at these questions, you might feel you have answers to it already. Trust me, you really have a deep thought before answering these questions. When you know the purpose of your creation, it would help you push for success. Reno Omokri is known for his profound sayings and I think this is one of it. Just make sure you think about those four questions and work towards answering them; the pathway of success would be opened.
Content created and supplied by: Fijey2020 (via Opera News )