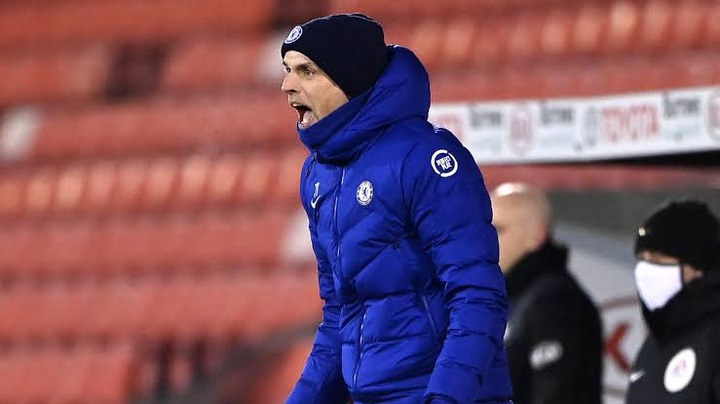 Chelsea boss Thomas Tuchel has regularly said that he is not focusing on the upcoming transfer window at moment, rather he is focused on leading Chelsea into the top 4 and the champions league next season. But despite Tuchel's 'somehow honest' claims, the media are still linking Chelsea with a host of talented players around Europe. And not only are these players talented, they are also young players. Few weeks ago, one could be forgiven for thinking that Chelsea had agreed a deal for Borrusia Dortmund wonderkid Erling Haaland due to how the media sounded about the whole situation.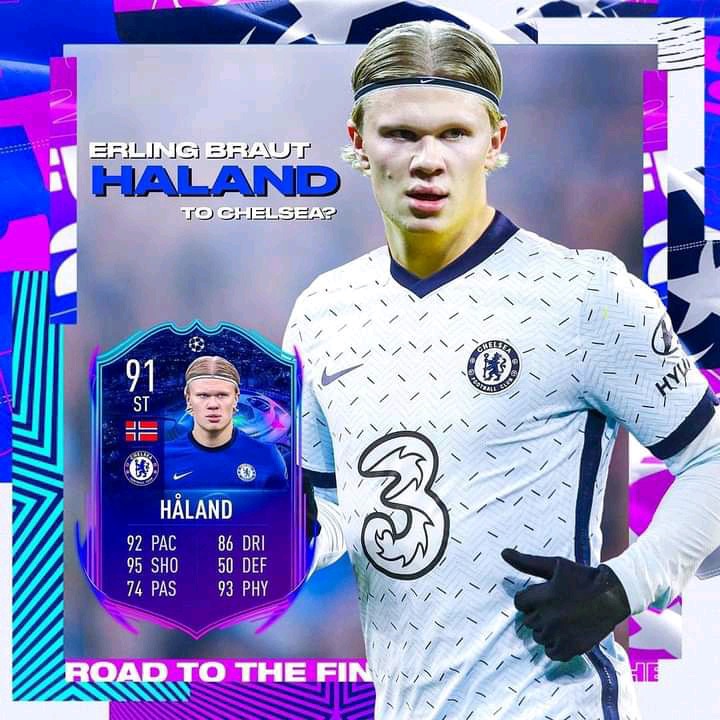 Some media outlets even when as far as stating that Haaland only viable option if he was to move in the summer would be Stamford Bridge but sadly that's not the case. Chelsea may have registered their interest but nothing has been officially done...... not even a bid or agent approach. Same goes for other 'supposed targets' the media is pushing down our throats.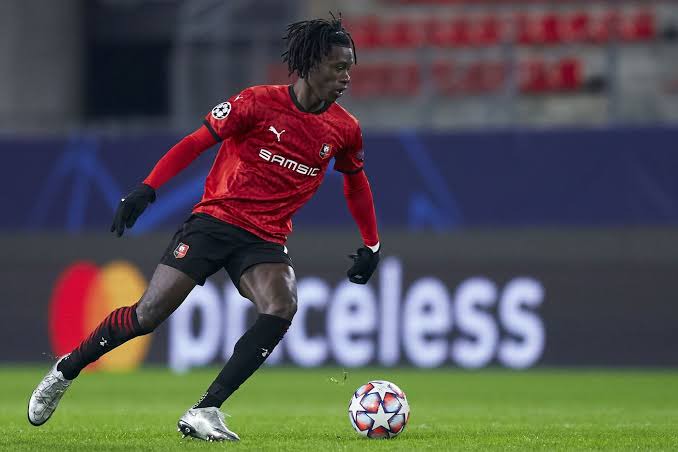 So earlier yesterday, the media once again brought a new player into the picture. Goal, Football.London, SportsMole all claimed that Tuchel is interested in a deal for Rennes young, talented midfielder Edward Carmavinga. The youngster has been nicknamed the new Pogba due to the fact that his style of play closely resembles that of the Manchester United playmaker.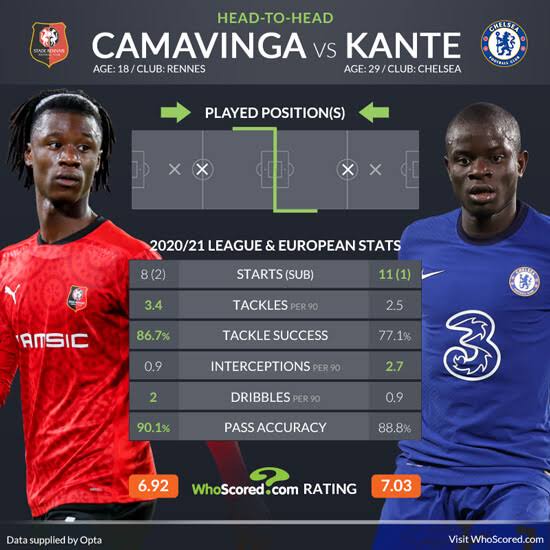 Carmavinga is also very good at the defensive side of the game as he frequently sits back, breaks up plays, makes interceptions and orchestrate play from deep. He is a fast lad as well and I believe Chelsea fans must have watched him up close because they played Rennes in the group stage of the champions league, this season, so they are not strangers to these facts.
We have reasons to believe that they might be some atom of truth in this particular report because Tuchel while at Paris Saint Germain was also interested in signing Carmavinga.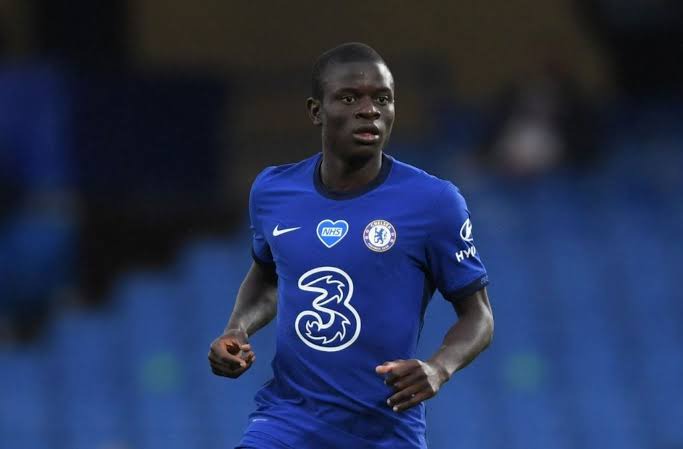 Ngolo Kante is still widely regarded as the best defensive midfielder in the world. The Frenchman has been pivotal to Chelsea's success over the last few years and he still is at the moment. Kante's strength lies in his super human ability to read opponents players moves and make necessary Interceptions and tackles which he wins more often than not. But despite all these and the experience he has, Kante has one weakness.... the offensive side of his game. Kante is not a 'glamorous pass spraying' midfielder like Jorginho, nor is he a 'silky ball carrying midfielder' like Kovacic. He just does the simple things extraordinarily well.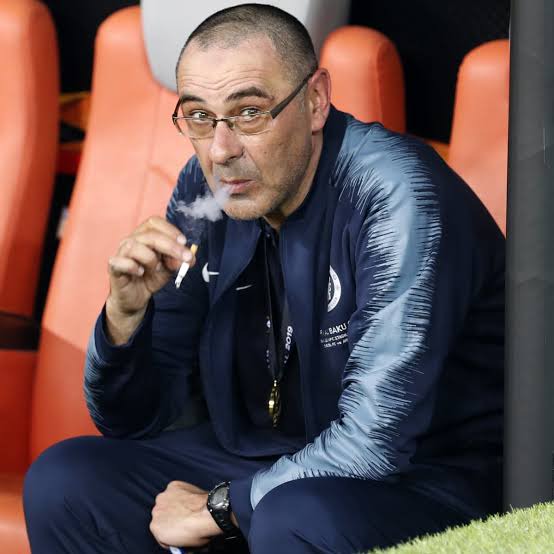 Sarri had tried to polish his offensive game and thanks to that season or two playing a little bit up on the pitch, he is slowly but steadily improving. But Tuchel does not see him as an attacking asset, nor a deep lying playmakers genius. This is where Carmavinga comes into the equation.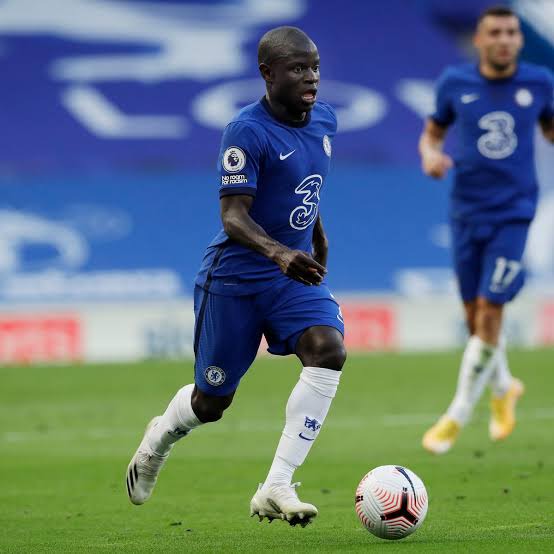 Kante is 29 and in the next couple of years(2-3 years max), will leave Chelsea indefinitely. That is why Tuchel and Chelsea thinks that it's the right moment to get his replacement in a young and talented Carmavinga. Those of us who've watched Chelsea since the '90s and early 2000s know that when Makelele left, Essien was brought to replace him after some time and suddenly, there was a whole new beast in midfield. The Ghanaian offered a little bit more than Makelele because of his knack of scoring worldies from over 35-40 yards. That's the same kind of player Chelsea will be getting next season if they sign Carmavinga.
As a bonus, he is already playing alongside Kante or should I say as 'Kante's understudy' in the French national team.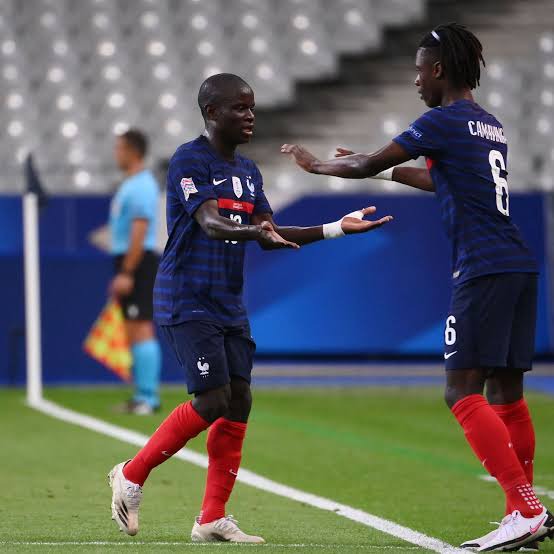 The potential is clearly there and Tuchel has seen it. So the German wants to make a move now or risk losing him to a bigger club. At this moment in time, every big club have their eyes on Haaland. Manchester United, Liverpool, Manchester City, Barcelona, Real Madrid, even Bayern Munich have been credited with an interest in the young Norwegian. So Tuchel wants to make use of this opportunity, as per reports, to sign Carmavinga. If Tuchel can pull this off, then Chelsea have an able and reliable Kante deputy next season if Kante's injury problems of last season return. Or Carmavinga might just get in on the team ahead of Kante. As the Brits say......you never know.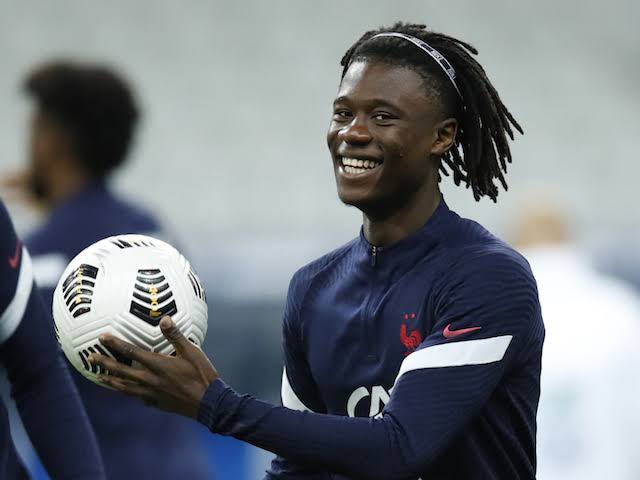 What do you think about this? Is Carmavinga good enough to replace Kante?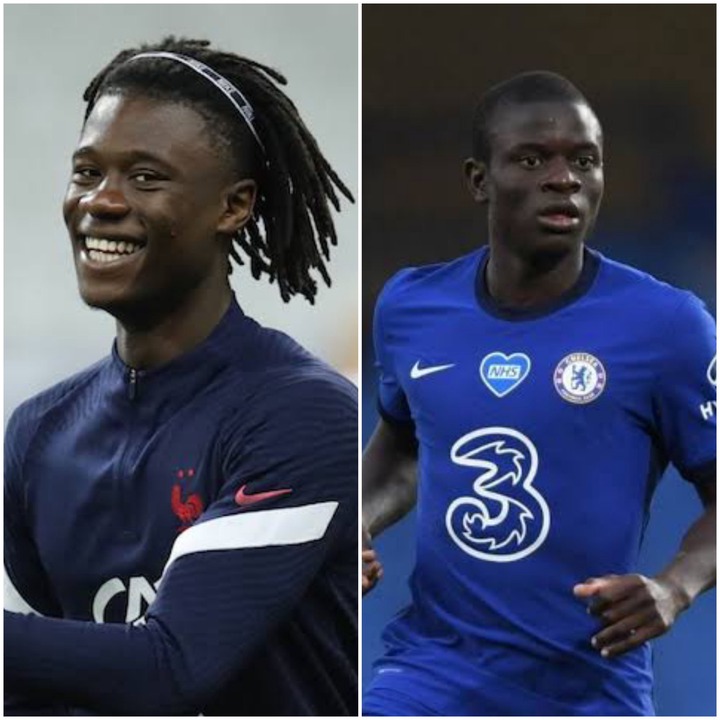 Leave your comments below and follow for more information.
Content created and supplied by: AnnSports (via Opera News )