God is a true miracle worker, promise keeper and a light in the darkness. What he cannot do definitely not exist, all we need is just patience, commitment, faith, prayer and everything will be okay someday.
Nigerians should change the attitude of mocking couples who are unfortunate not have a baby as they are not God. Also, the tradition of blaming a woman for being childless should stop, nothing breaks a woman's heart than mocking her for being barren.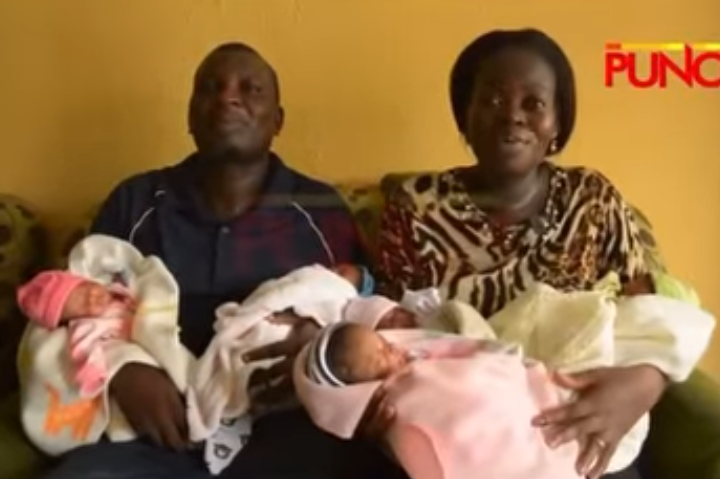 A woman who was mocked because of her childlessness after being married for six years has gone viral after delivering a set of quintuplets (five babies at once). She and her husband were interviewed after the blessings of God to them, there she revealed all she went through. See video below.
This story popped up on social media, it got people talking and praising God. It also served as a lesson to people who lost hope. They encourage people to also donate money for the family in order to help them train the quintuplets. See some screenshots of the reactions below.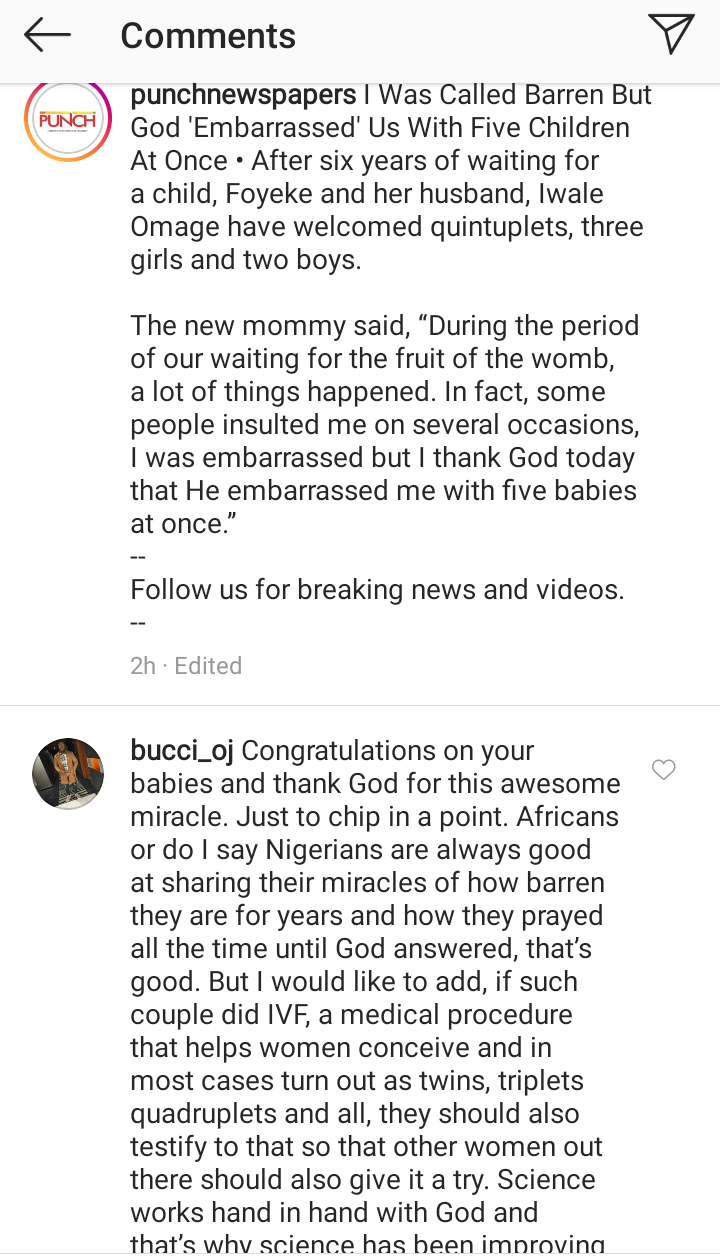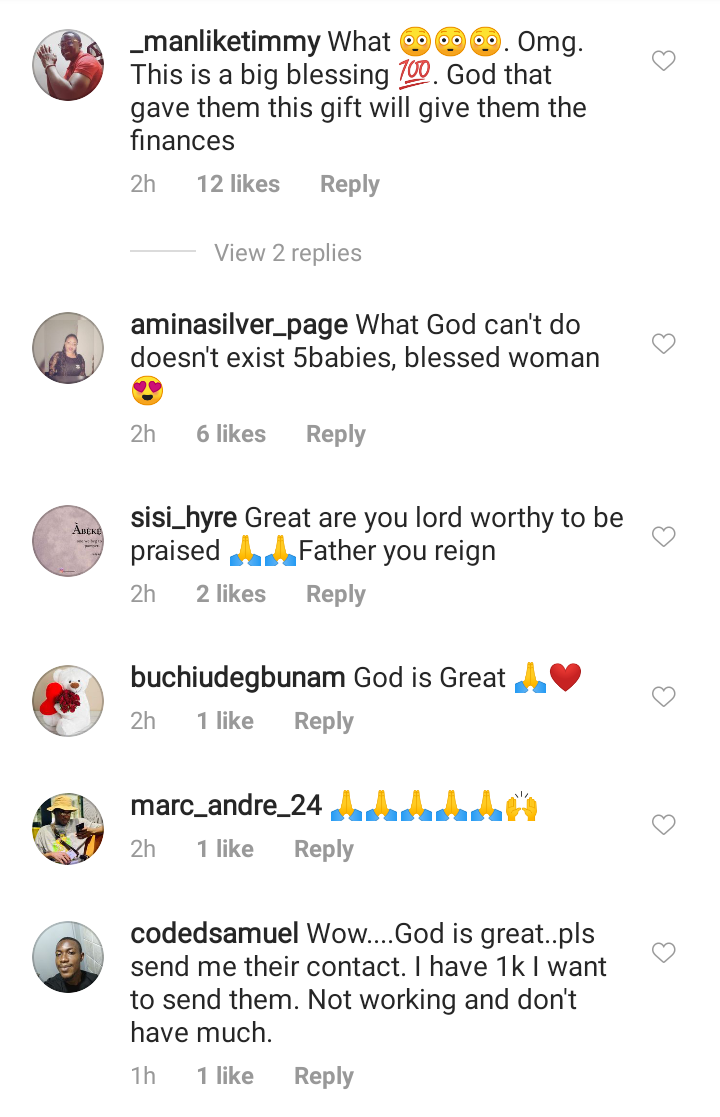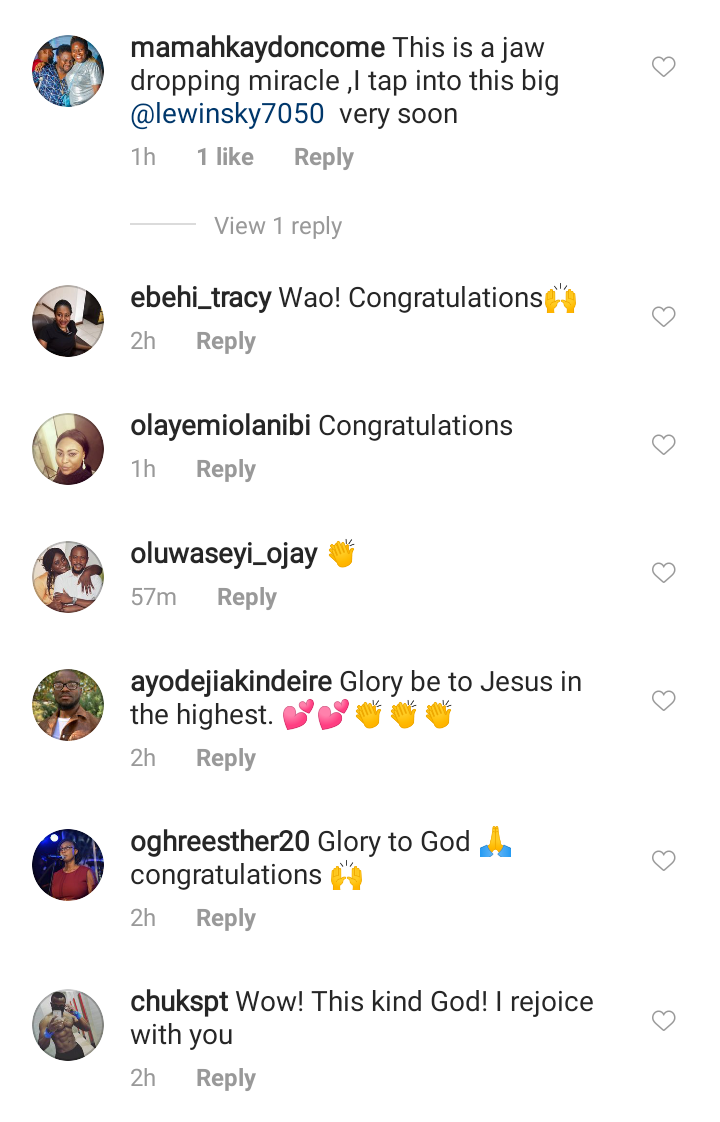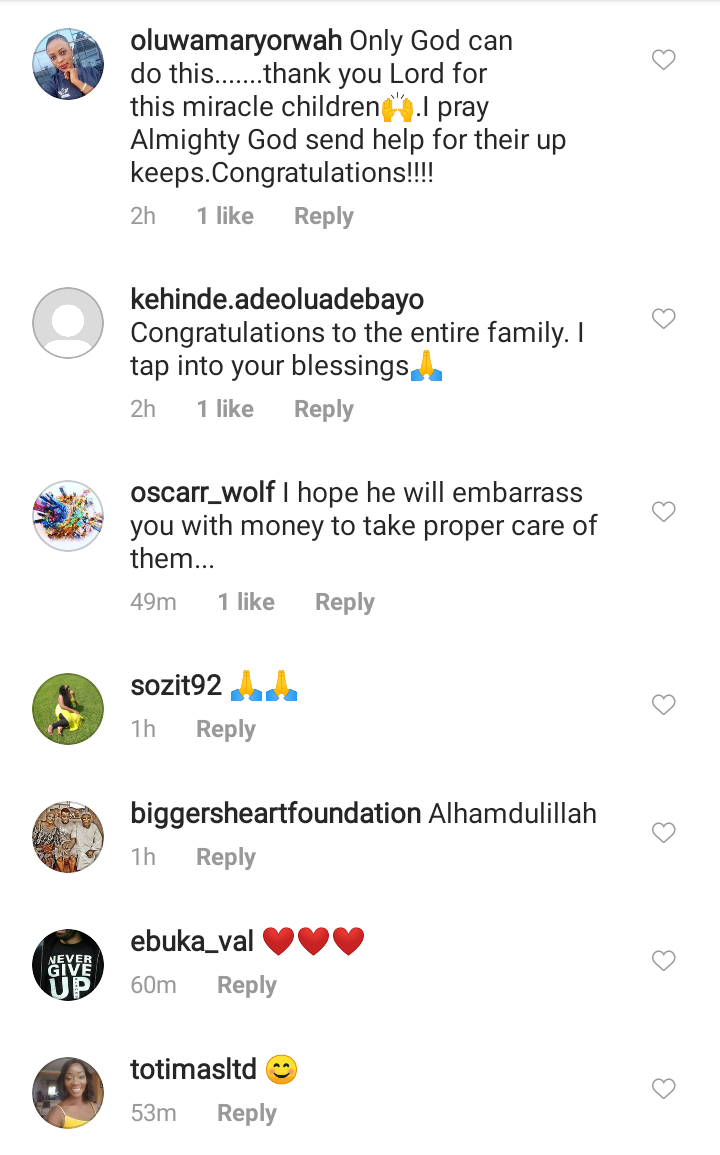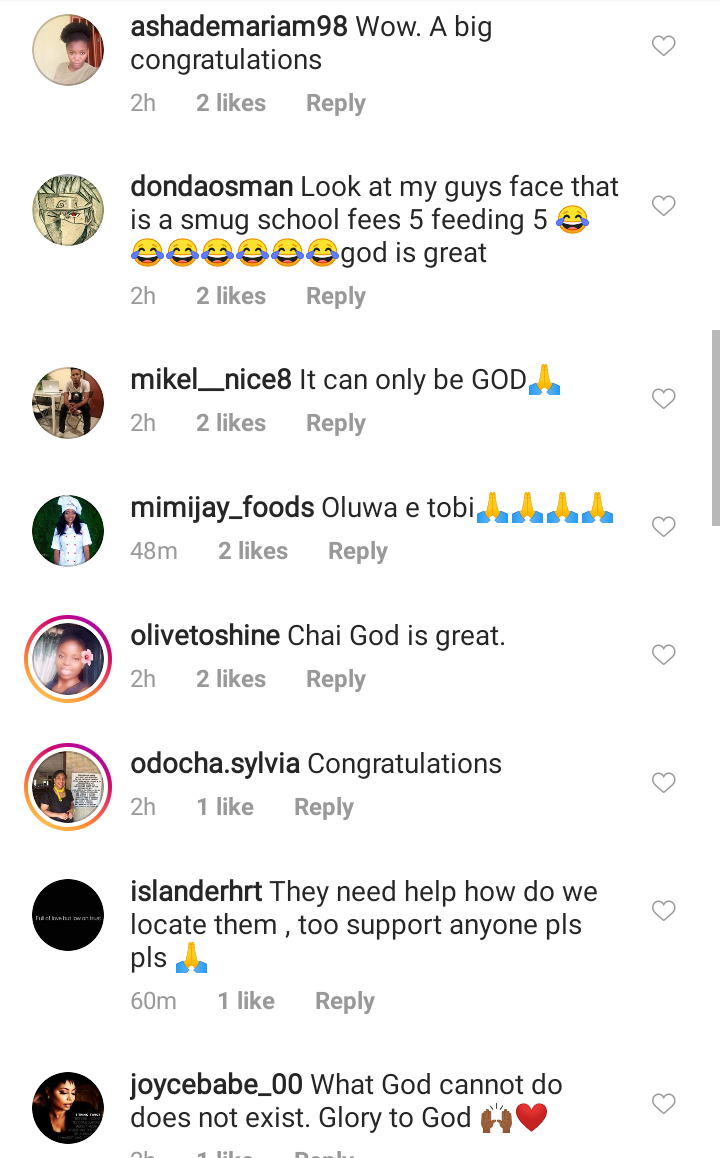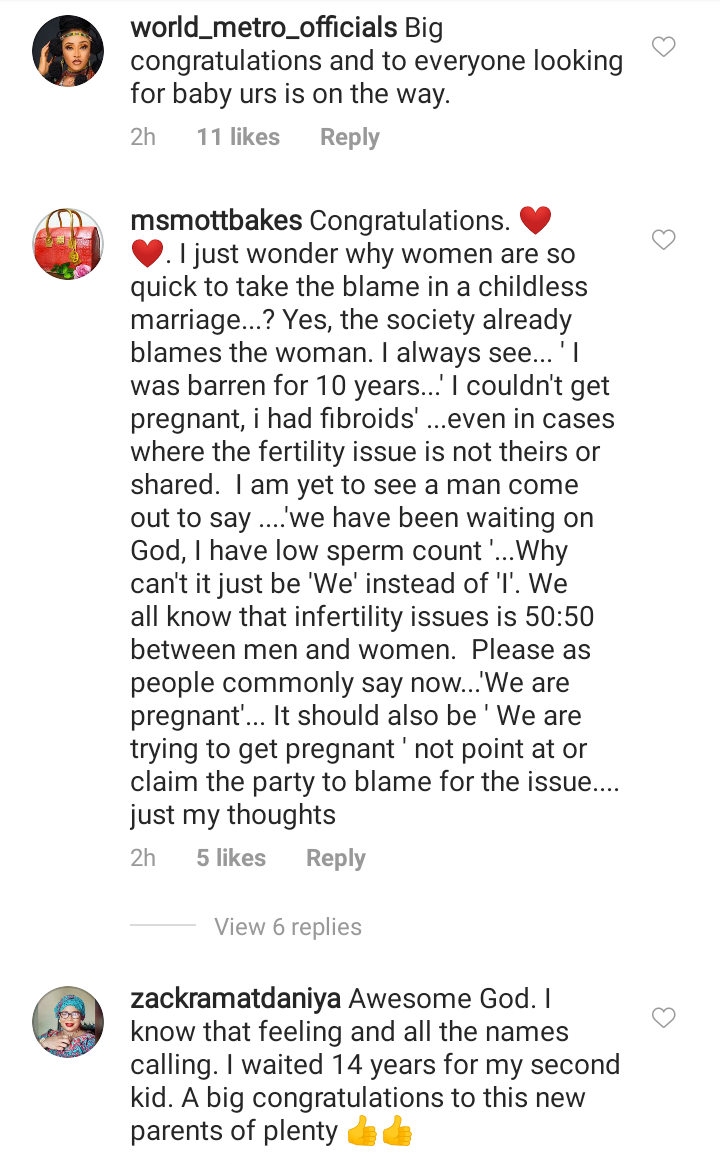 Truly what God cannot do doesn't exist, always put your trust in him and things will work out just fine. A big congratulations to them and we pray God provides the resources to take care of the babies, Amen. What are your thoughts on this?
Source:- Punch Newspapers || Instagram App
Content created and supplied by: Jazzyupdates (via Opera News )