Barcelona have already turned their awful performance around this season, especially in LaLiga. As, they keep winning back-to-back with the hope of adding the LaLiga Title to their record.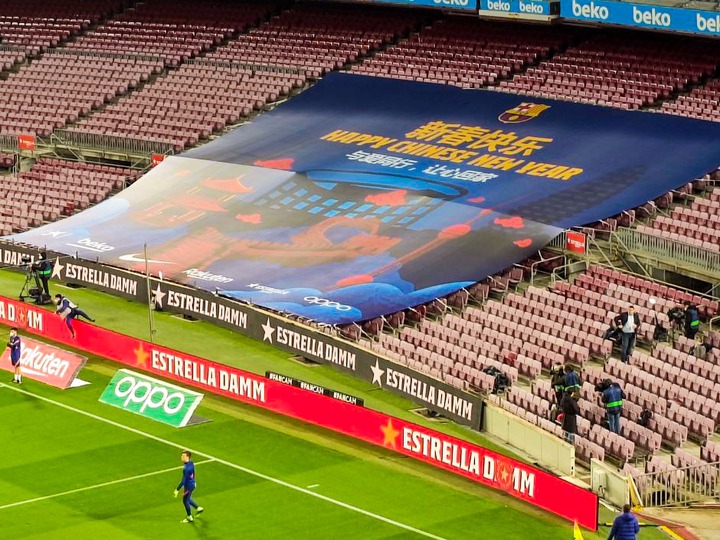 The Blaugranas are still unbeaten in their last five matches, as per their LaLiga fixtures. As, they secured another massive win against Alaves on Saturday.
However, as Barcelona are performing extraordinary in this second phase of the season. Can they possibly win all their remaining fixtures in February? Absolutely yes.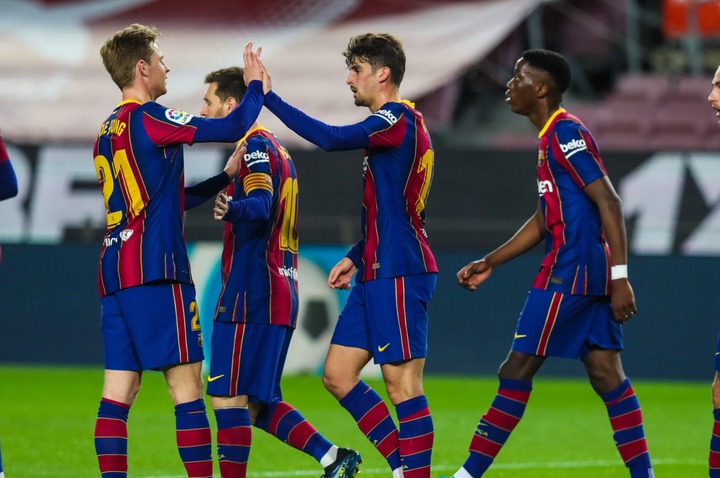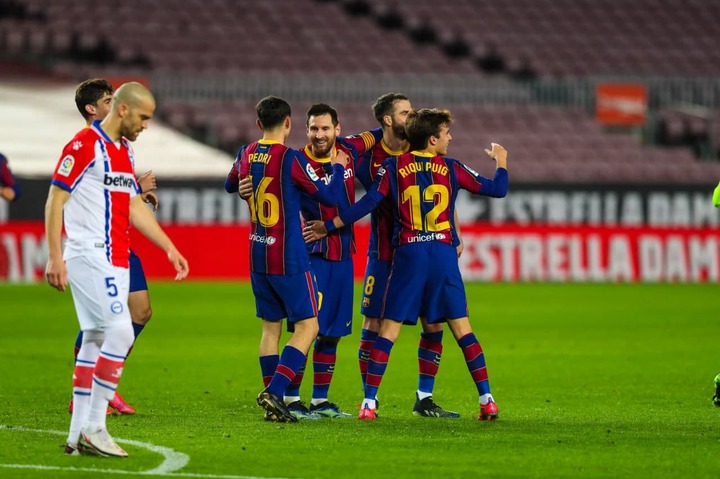 Actually, having seen the Blaugranas next 4 fixtures in this month. It's save enough to say that the Ronald Koeman's men are able and capable to win all the matches.
The Catalans started this season with an awful performance. But, they have turned it around, as they keep winning massively under Ronald Koeman. 
Of course, some Barcelona's first-team players are still injured, and they are quiet irreplaceable in the squad. But regardless, the Blaugranas are more than capable to bag victory in their next 4 games in this month.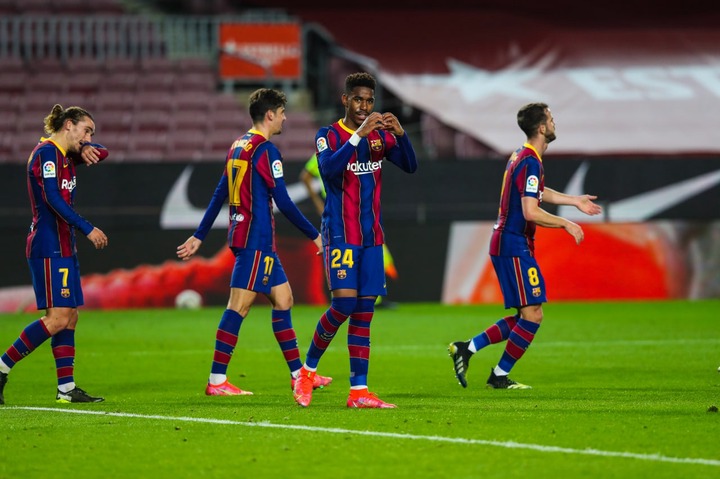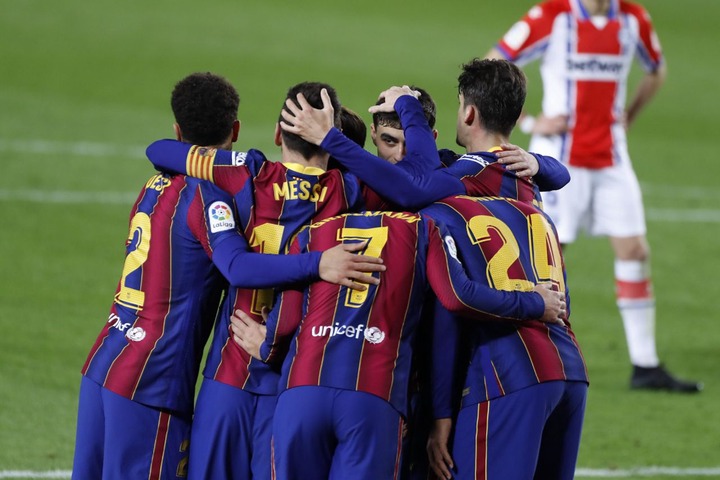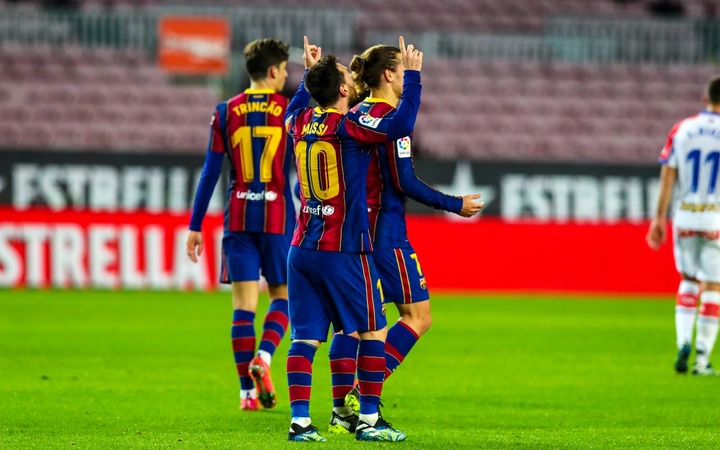 Mere looking at things, Barcelona winning all their remaining matches, in February would definitely increase their chances to win the LaLiga Title. As, Atletico Madrid are leading them with just 8 points.
Meanwhile, the next 4 games entail 1 Champions League and 3 LaLiga fixtures. So, it's already 9 points in the bag for Barcelona, because they will definitely win all the 3 LaLiga games.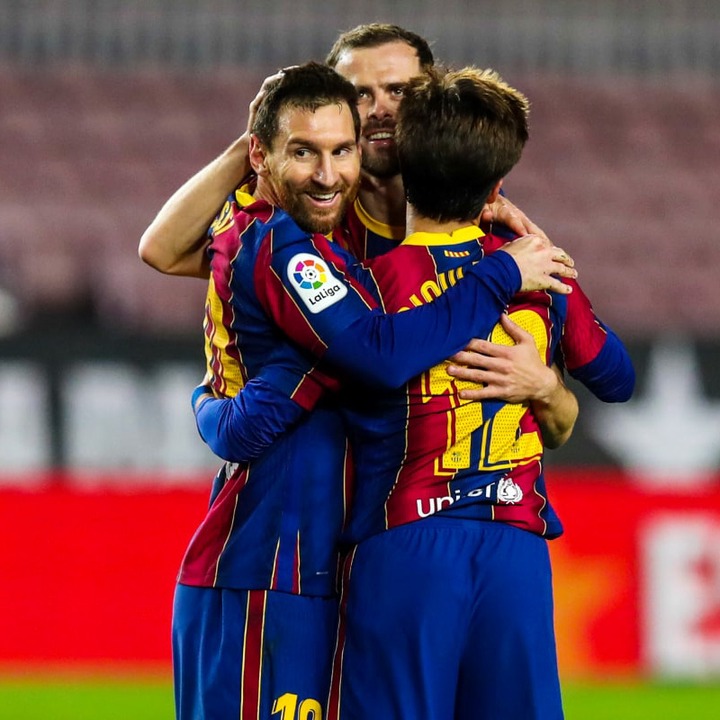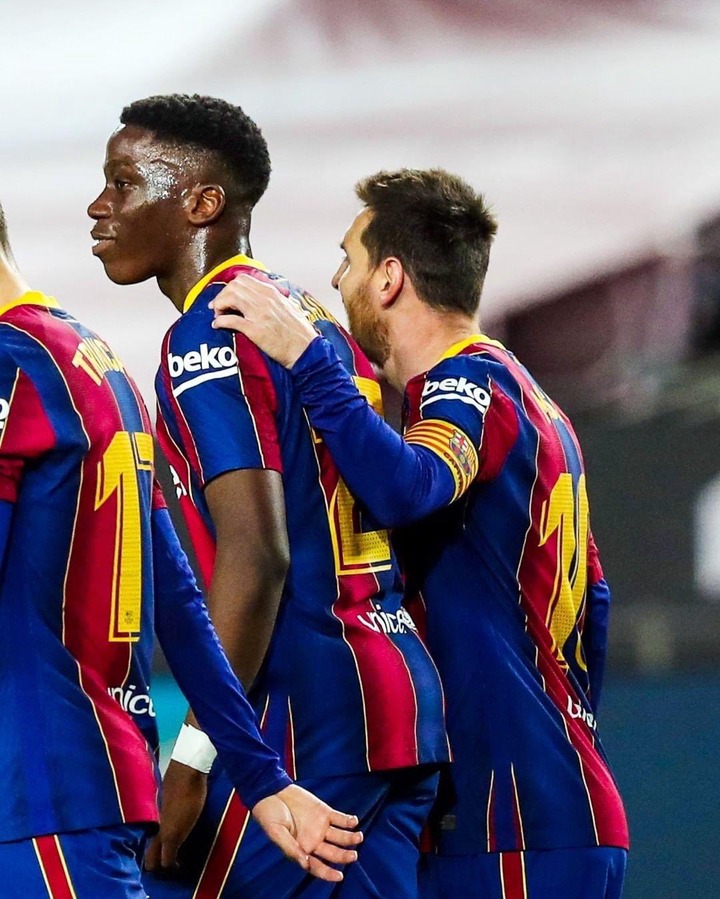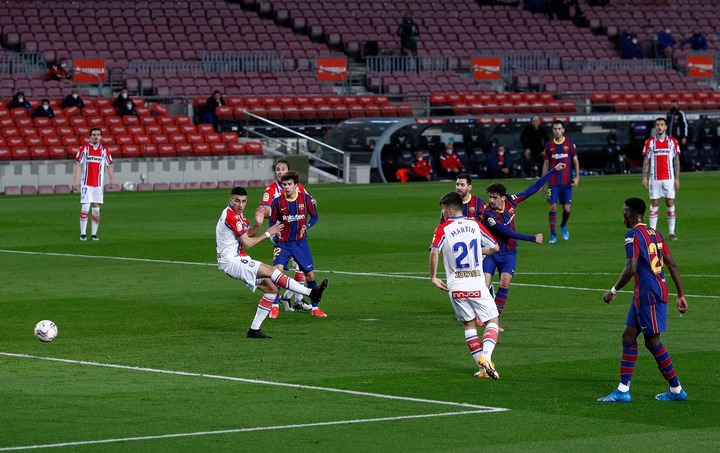 And, if unfortunately for Atletico Madrid they lose any 2 of their next 4 matches this month. Then, their chance of winning the Title is in jeopardy because Barcelona would be closing the points between them.
Here's the Catalans next 4 fixtures in this month:-
February 16th
Barcelona vs PSG (UCL)
February 21st
Barcelona vs Cadiz (LaLiga)
February 24th
Barcelona vs Elche (LaLiga) 
February 27th
Sevilla vs Barcelona (LaLiga)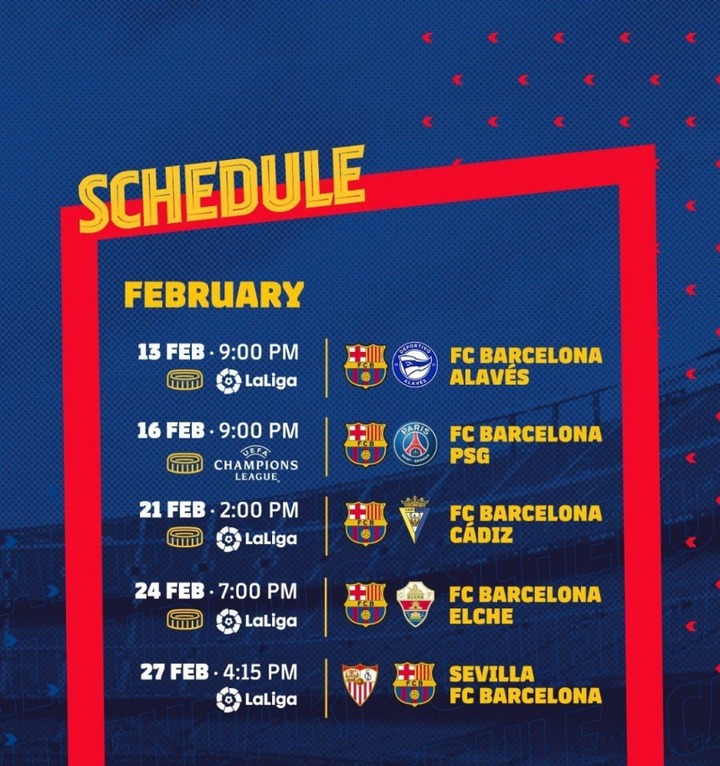 Apparently, there's no more interval between the games. But, the Ronald Koeman's side have enough players ro play all the matches without getting knackered or popped.
Of course, Barcelona have already played Alaves on Saturday, and they defeated the LaLiga side in 5-1. As, Messi and Trincao bagged brace.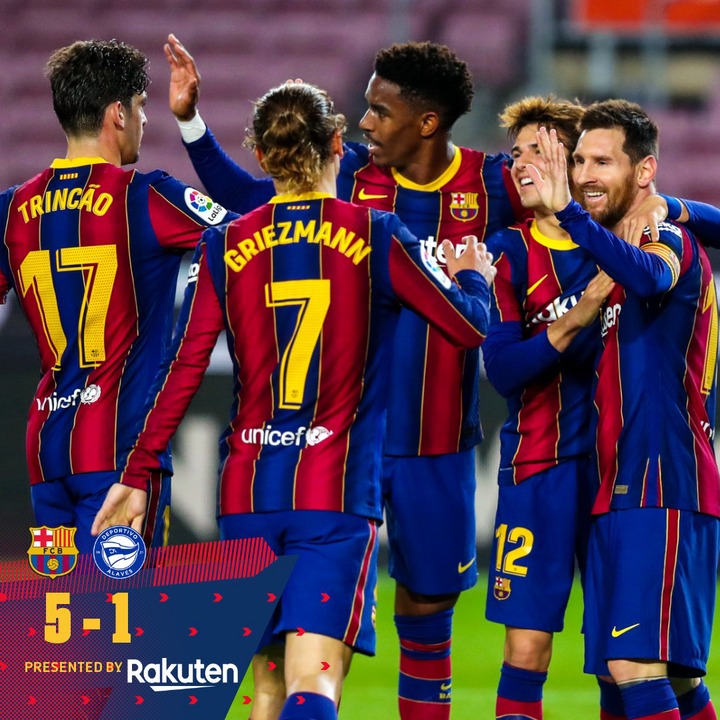 Thus, having seen the Bluagranas next 4 matches in this month. It's obvious that, only PSG and Sevilla can give them tough time. Of course, Sevilla have already trashed Barcelona this season, in Copa del Rey.
However, the likes of Cadiz and Elche are already 6 points in the bag, for the Ronald Koeman's men. Because, all the Barcelona's injured players would have been match fitted.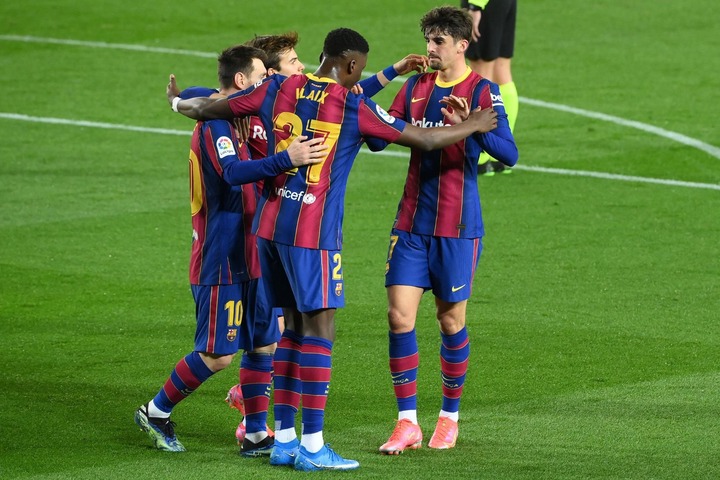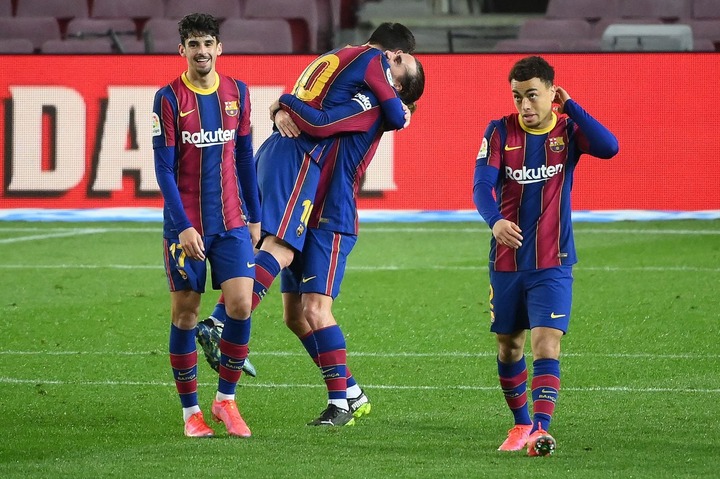 As per the Champions League game against PSG, obviously the Catalans don't condone defeat at Camp Nou. And, since PSG would facing Barcelona without Neymar and Di Maria on Tuesday's night. Then, it's already 3 points for the Blaugranas.
Also on Sevilla, of course the Ronald Koeman's men would do everything, in their power to escape defeat against Sevilla on February 27th. Because, the LaLiga side have already trashed them this season, and they won't obviously accept another defeat from them.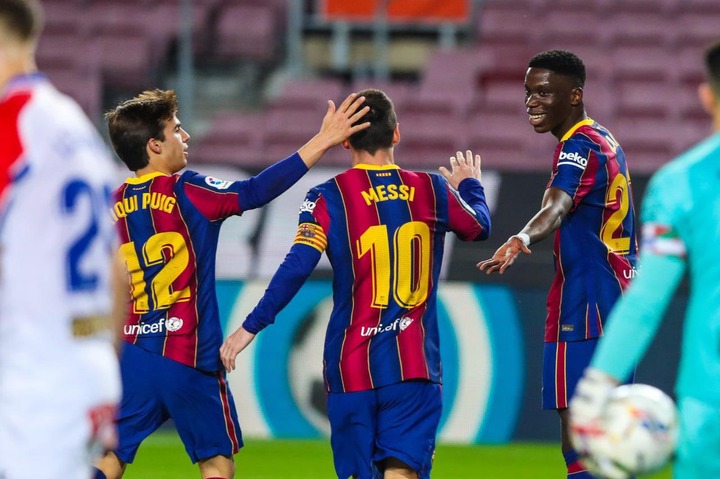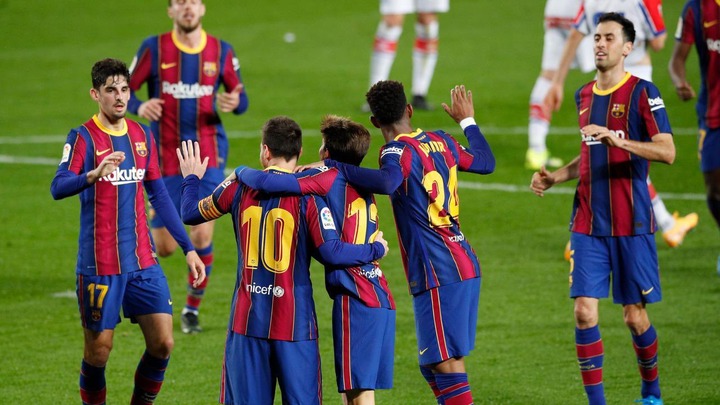 All in all, based on Barcelona's current form this season. The Ronald Koeman's men are able and capable to win all their next 4 games in this month. As, they have successfully turned their awful performance around.
Can Barcelona win all the 4 matches?
Drop your comments below 
Content created and supplied by: SportSire (via Opera News )