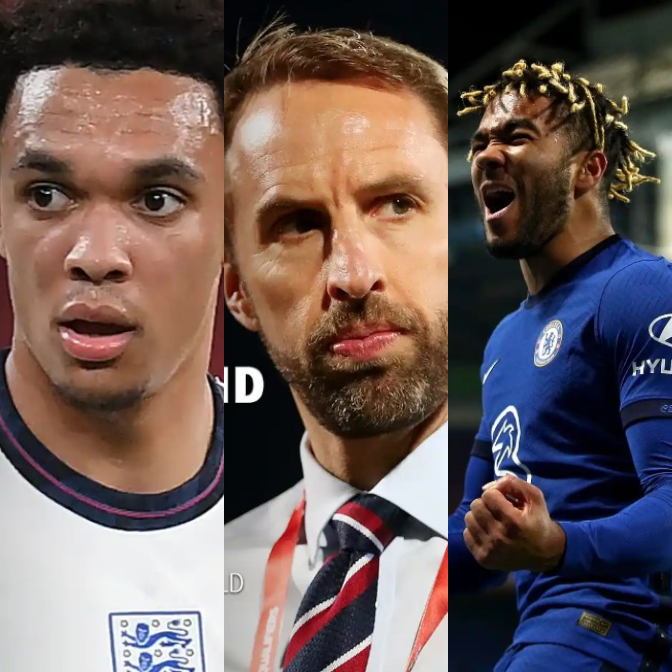 As different teams across the world are preparing to embark on international break, each national teams have been announcing players that are called up to the their team squads for their respective oncoming tournaments. The currently most popular among these is the World Cup Qualifiers. 
The England National Team boss, Gareth Southgate has however named his players that will be featuring in their Qualifiers matches against San Marino, Albania and Poland. From the goalkeeping spot to the extreme world positions, the team can be termed as stars-studded. Some new players like Watkins, Ramsdale, Saka were able to make it to the team for the first time. 
However, what has now being the topic of discussion among various football fans is how Southgate has gone ahead by naming the Chelsea defender, Reece James as one of his right-back players ahead of the Liverpool star, Trent Alexander-Arnold. Arnold has been enjoying much of playing time in the national team in their previous breaks but his exclusion from the team has raised questions on what the England boss literally considered in his selections. 
Though Reece James has been outstanding for Chelsea as usual, but the Liverpool defender is also very good not to be included in the call-ups. 
Southgate has however stated his reasons for the action and from his speech, it is deduced that the present performance of Liverpool has been one of the reasons put into consideration by the national team boss.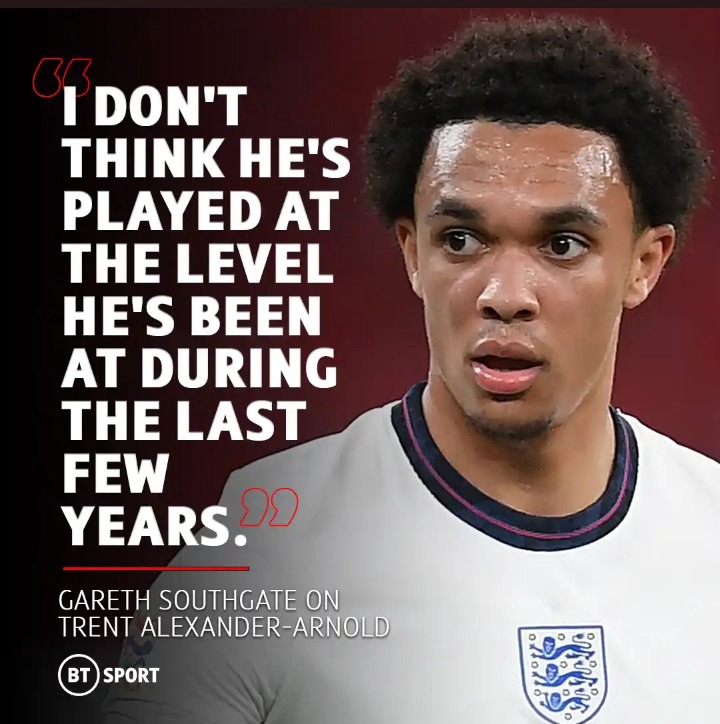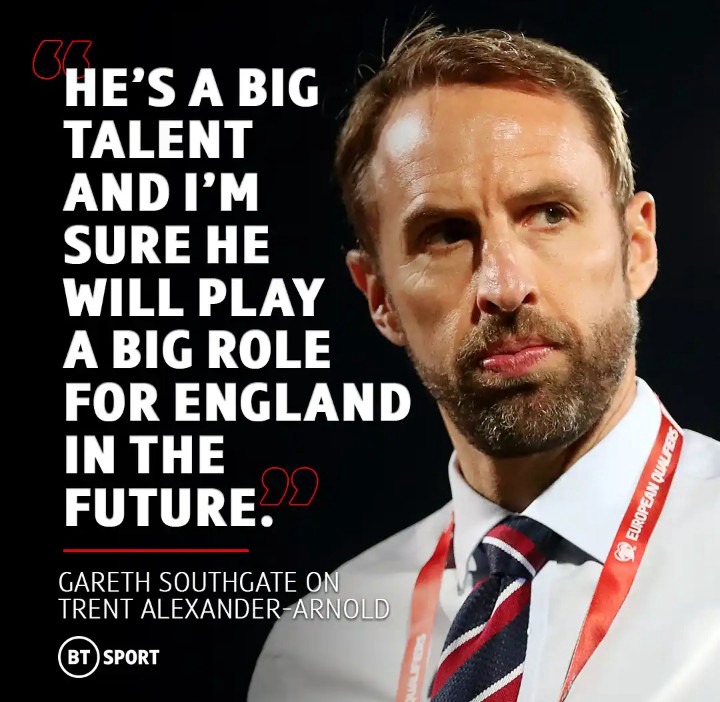 Content created and supplied by: lifechampion (via Opera News )