I'm not sure what Carlo Ancelotti was thinking when he chose the starting lineup for this game. There were so many tactical flaws in the game that it only made sense from a defensive flexibility standpoint, and that was only on paper. Managers don't use formations like this for a reason. On Sunday afternoon, Real Madrid was defeated 2-1 by Espanyol at the RCD Stadium. Goals from former Castilla player Raul De Tomas and former Barcelona player Aleix Vidal sealed Real Madrid's fate, despite a late spark from Karim Benzema.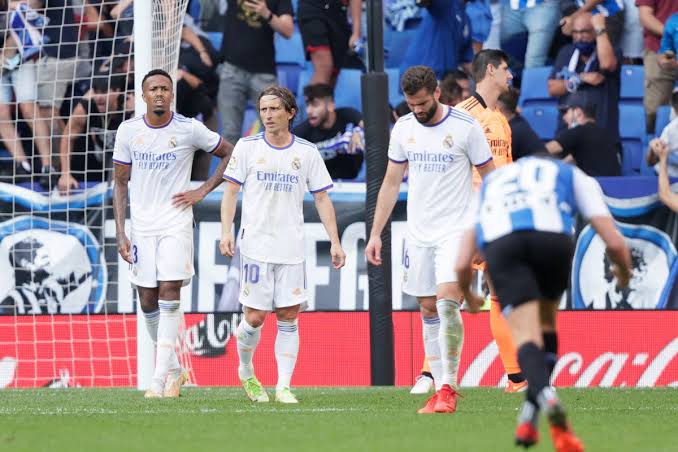 It's difficult to decipher the gameplan for this match, but one thing is certain: it went out the window from the first minute. As a result, many players were simply not up to the task. Ancelotti is overly experimental, and the team is suffering as a result, among other things.
How did the players fare on an individual basis?
GK Thibaut Courtois.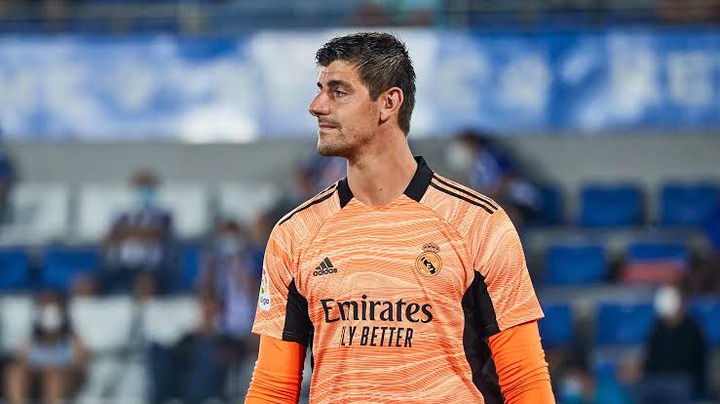 Other than that and the two goals conceded, he didn't have much to do.
De Tomas scored the first goal with a near-post finish. One could argue that it could have been saved, but to be honest, there wasn't much Courtois could have done. The shot was excellent and well placed, and even though Courtois was close, he had little chance of saving it. It was also not his fault that the second goal was scored. His large frame also resulted in Espanyol squandering a very easy opportunity.
6 out of 10
RB Lucas Vazquez.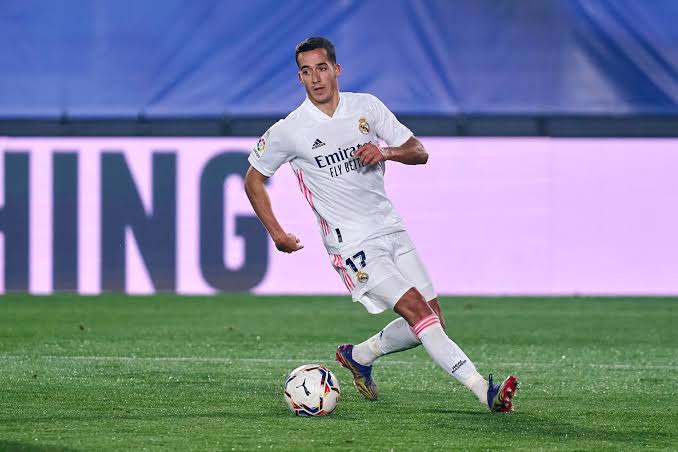 I know what a lot of people will do. They'll blame him and talk about how he cost Real the game yet again.
That is not entirely correct. I'm not saying Vazquez had his best game ever, but he also didn't have his worst. We've all seen his worst, and this isn't how it appears.
He was out of position a few times, and most of his crosses lacked power or were overhit; aside from that, he didn't do much wrong. People can argue that he was to blame for the first goal, but I don't believe he was. Yes, he was a little slow, but in retrospect, it was also Militao's fault for not budgeting for the possibility of a cut-back.
Raul De Tomas timed his run perfectly, and at most, I'd say it was a little Vazquez's fault, a little more Militao's, and a lot of De Tomas' brilliance.
Aside from that, Vazquez had a number of last-second saves that kept Real Madrid from conceding another goal, but things like this are likely to go unnoticed. Vazquez wasn't great, but he wasn't terrible either.
5 out of 10
CB Eder Militao.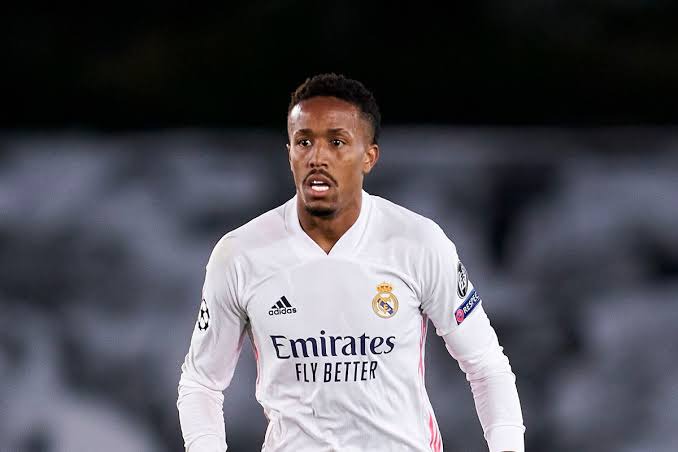 The Brazilian made mistakes, such as the one I mentioned above, or when he succumbed to the press when he was the last man defending in the first half.
Apart from that, he was an aerial presence for Real Madrid on crosses and free kicks, and he had the best chance of the first half for Los Blancos. But, given the opportunity, he could have done a lot better.
He needs to work on his positioning, as evidenced by the second goal, in which he created an unnecessary gap between himself and Nacho when he should have closed it.
Wasn't as good as usual, so his rating is a little lower than you'd expect.
4 out of 10
CB Nacho Fernandez.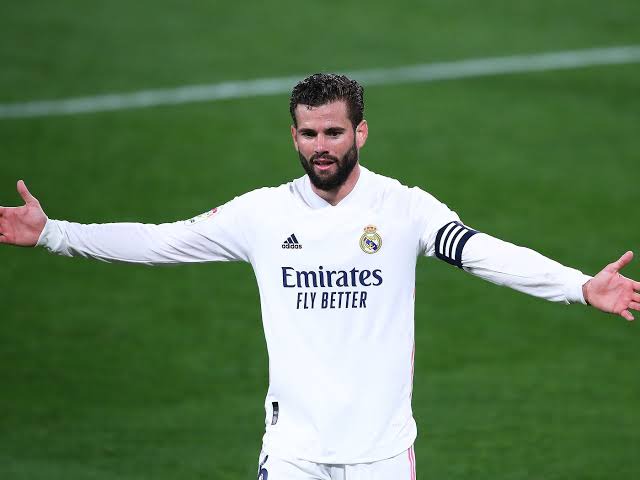 Nacho perplexes me, Ancelotti further perplexes me by starting him in almost every game. Nacho then perplexes me once more. What's with him always being aggressive while defending? Why can't he keep his position without causing the rest of the defense to suffer as a result of his mistakes? There was no need for him to go towards Aleix Vidal and leave so much space behind him in the second goal.
It's even more shocking that you're doing all of this while knowing Casemiro won't be there to save you.
Worse, he does it in every game and sequence. However, these were not the only mistakes he made. He also made a few sloppy passes and was not as composed on the ball as one would expect from a Real Madrid center-back. I'm not sure how he hasn't learned from his mistakes, and if anything, this emphasizes Real's need for a center-back even more. Awful.
3 out of 10
LB David Alaba.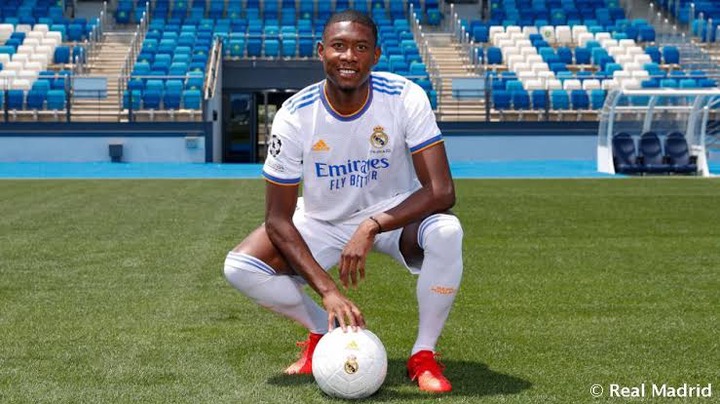 Alaba most likely had his worst game in a Real Madrid shirt. Okay, that makes it sound a little worse than it was, because Alaba has been excellent for Real Madrid in general, but this performance was still not stellar. During the first half, he started as a left-back and made a lot of runs forward in the halfspace, which I didn't understand. Why wasn't he asked to be on the overlap when Real desperately needed some width? Even when he was providing width in the second half, he struggled.
His crosses were poor, he was sloppy in possession in the final third, and he wasn't really providing Real with anything useful. Miguel could have done better this time, but I'm not sure what Ancelotti has against him. Alaba had a few key passes, four to be exact, but it didn't seem like a good game by his standards. Extra points for the chance creation, because most players didn't even do that.
5.5 out of 10
RM/CM Fede Valverde.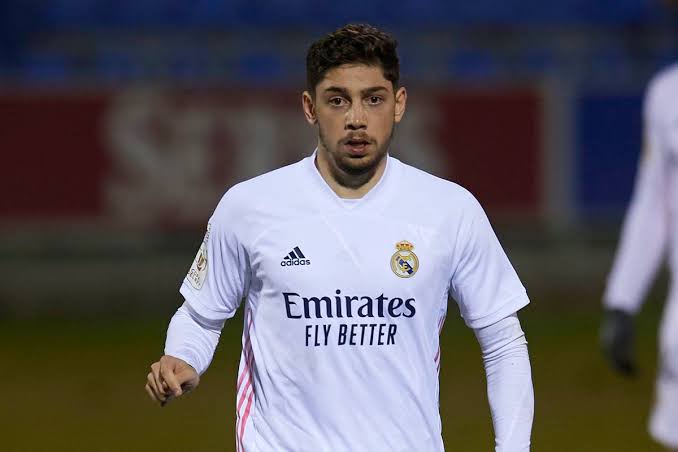 Even after the formation change, Valverde remained mostly on the right, ensuring that Vazquez receives adequate defensive coverage me.
He had just arrived. He made a few good passes and tried to be direct after Benzema scored Real Madrid's goal, but nothing came of it. He didn't do anything wrong, but he didn't contribute much to the offense. However, when he switched to a central role, he was much better because his tireless legs helped a lot going forward. That's all there is to it.
5.5 out of 10
CM Luka Modric.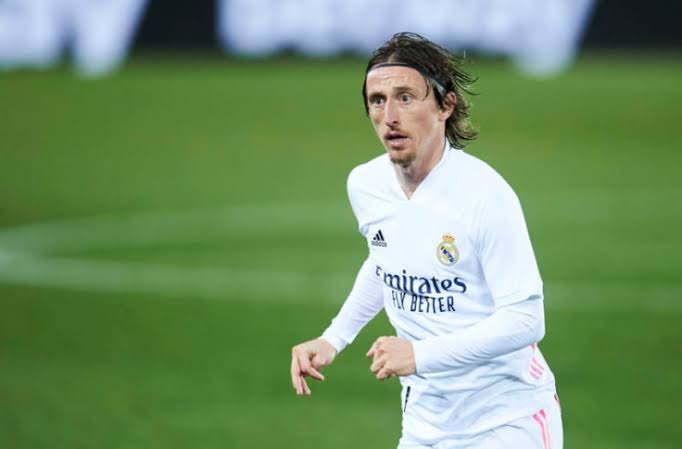 Modric did not have a particularly good game. He struggled to make an impact in the first half due to Real Madrid's non-existent offense, and even though he tried to pull some things off in the second half, it just didn't work out for him. He looked a little tired, and wasn't able to create major chances for Real Madrid to score. He wasn't quick enough to track back and help the defense, and he wasn't productive enough in the fourth quarter.
4.5 out of 10
CM Toni Kroos.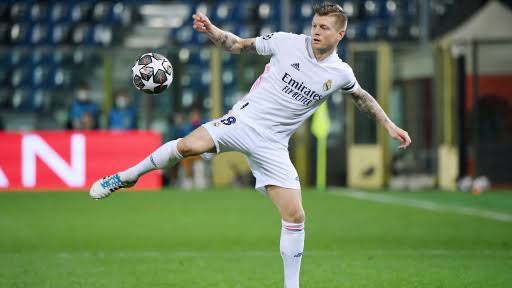 Kroos made his first appearance of the season, and to be fair, it appeared to be his first appearance of the season.
He didn't have Toni Kroos' usual impact and wasn't able to do much with the ball. Wasn't tracking back far enough, leaving obvious gaps behind him, and appeared to be a step slower than others. I'm not too concerned about him. But Kroos didn't have a great game, and it's not entirely his fault.
4.5 out of 10
LM Eduardo Camavinga.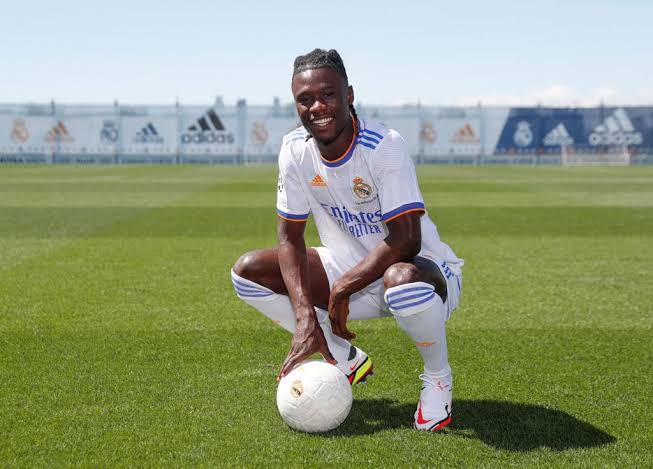 Camavinga's game was awkward. He looked energized and pressed Espanyol's right side well, but he didn't do much on the ball because Ancelotti put him in an awkward position.
He can't go to the center because Kroos and Modric are already there. He couldn't rely on Alaba for the overlapping runs, and he couldn't do everything on his own because, well, no one can. He did some things correctly, he wasn't able to do others, but he wasn't really at fault for anything.
5 out of 10
CF Karim Benzema.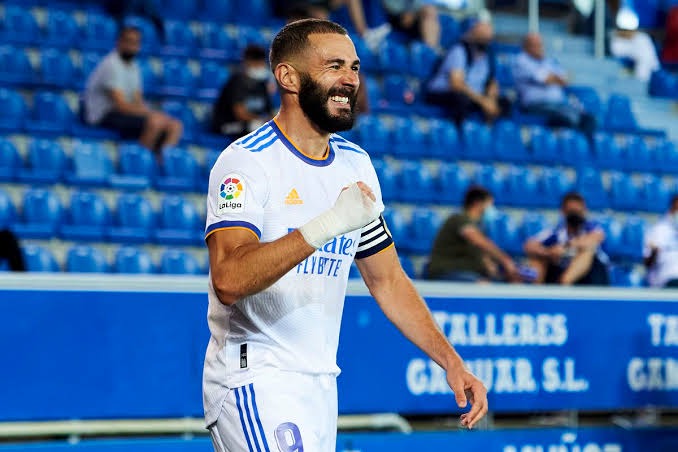 Real Madrid's best player by a long shot. Everything good passed through the Frenchman, as it has in the majority of Real Madrid's games.
In the first half, he tried to make things happen and took a few half-decent shots, but he wasn't performing as well as he could. However, the Karim Benzema we saw in the second half is the one everyone adores. After dribbling past two defenders, he scored an incredible goal. Following that, he passed the ball to Eden Hazard, who scored from the edge of the box but was correctly ruled out for offside. In the second half, Benzema was Real Madrid's only source of offensive production. He had a couple of strange moments, such as that cross near the end of the game, but overall, a fantastic game from the Frenchman, even if it wasn't enough.
8.5 out of 10
LW/LF Vinicius Jr.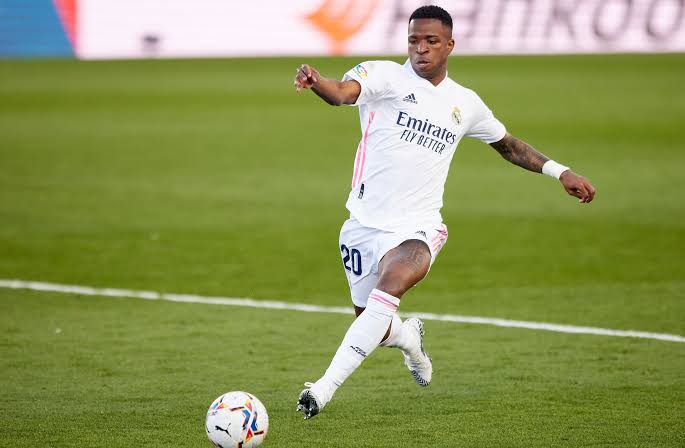 Vinicius was Real Madrid's only source of width on the left, and even he didn't provide much of it, but he did just about enough. He did his usual Vinicius thing and caused havoc in the box. In my opinion, he was much better in the first half than he was in the second, as his influence gradually faded as the second half began. To begin with, there wasn't much, but he wasn't the worst player on the field. In fact, he was better than most because the intent was present. However, this was one of his weaker performances of the season.
6 out of 10
Content created and supplied by: Fameman (via Opera News )
Opera News is a free to use platform and the views and opinions expressed herein are solely those of the author and do not represent, reflect or express the views of Opera News. Any/all written content and images displayed are provided by the blogger/author, appear herein as submitted by the blogger/author and are unedited by Opera News. Opera News does not consent to nor does it condone the posting of any content that violates the rights (including the copyrights) of any third party, nor content that may malign, inter alia, any religion, ethnic group, organization, gender, company, or individual. Opera News furthermore does not condone the use of our platform for the purposes encouraging/endorsing hate speech, violation of human rights and/or utterances of a defamatory nature. If the content contained herein violates any of your rights, including those of copyright, and/or violates any the above mentioned factors, you are requested to immediately notify us using via the following email address operanews-external(at)opera.com and/or report the article using the available reporting functionality built into our Platform See More