In this article we will be looking at How Benfica will have lineup if they didn't sell any of their players.
Let see how the team will look like.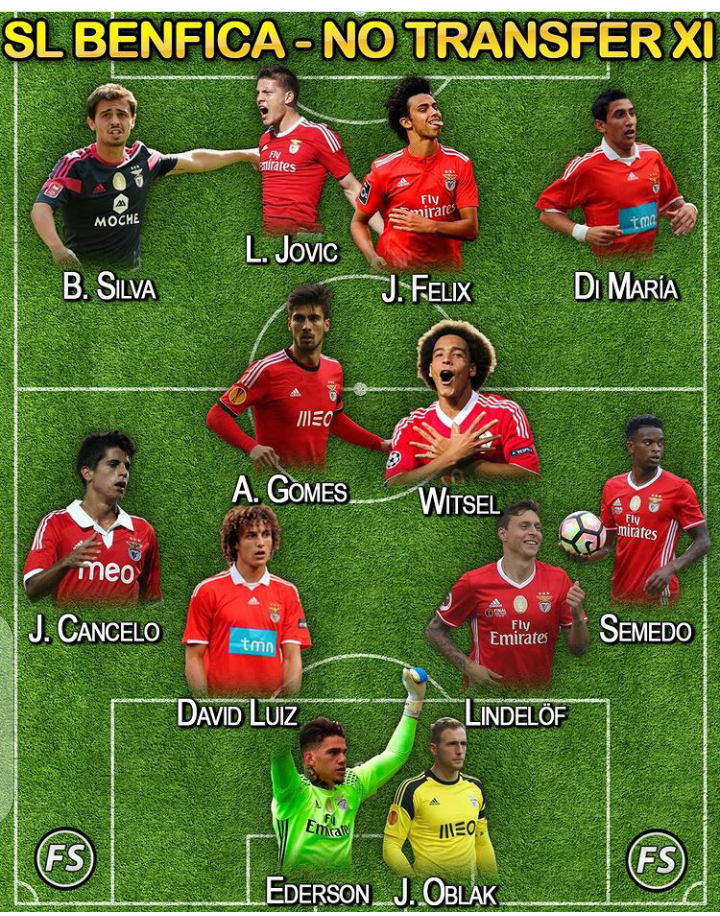 Keeper
Ederson and Oblak are product of Benfica and imagine having any of them at their goal post or keeping both of them, will bring success beyond their imagination.
Defenders
The Defenders that Porto fc sold for each Position includes J. Cancelo, David Luiz, Linderlof and Semedo, they are all great talent and will make good defending option
Midfielder
The selected Midfielder option sold by Benfica includes A. Gomez and Witsel, they are all great player and if Benfica did not sell them they will have been an option in the Midfield.
Strikers
B. Silva, Jovic, J. Felix and Di Maria will be at their Attacking front, they will make things happen as they are very strong and can produce goals.
How do you see the players sold by Benfica
Content created and supplied by: Cynthiablogs (via Opera News )