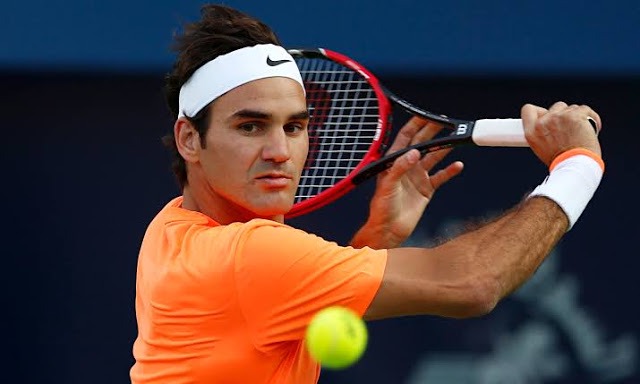 Who are the richest Tennis players?
Tennis is one of the most popular sports that lots of people love to view. Likewise other famous sports, tennis brings a lot of fame and wealth to its players. 
Top players earn millions of dollars annually through lots of competition winnings and sponsorship deals. The likes of Rafael Nadal, Novak Djokovic, Serena Williams and Roger Federer has sponsorship and endorsement deals with big brands such as Mercedes, Adidas, Nike, Beats by Dre and Tommy Hilfiger. 
Tennis is definitely one of the biggest sports in the world. Do you want to know the richest tennis players in the world in 2020 as we have compiled the list just for you. You will be mind blown at how rich these fellows are. 
Page Content 
S/N Tennis Players Net Worth
15.Victoria Azãrenka $15 million
14.Ana Ivanovic $16 million
13.Agnieszka Radwanska $25 million
12.Angelique Kerber $30 million
11.Simona Halep $30 million
10.Caroline Wozniacki $40 million
09.Li Na $50 million
08.Venus Williams $95 million
07.Andy Murray $100 million
06.Maria Sharapova $135 million
05.Serena Williams $180 million
04.Rafeal Nadal $200 million
03.Novak Djokovic $220 million
02.Roger Federer $450 million
01.Ion Tiriac $1.2 billion
The Richest Tennis players in the World (2020)
15) Victoria Azarenka Net worth - $15 million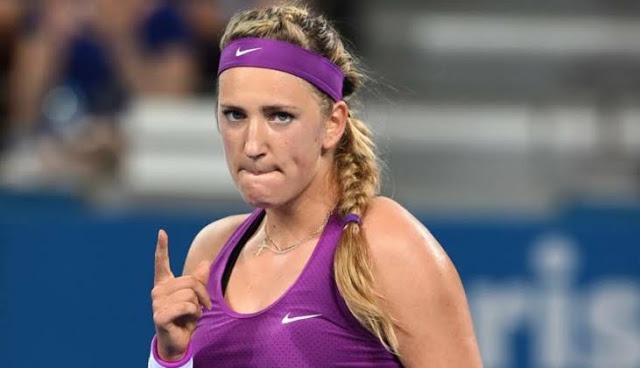 The Belarusian tennis player is a former World No. 1 in singles and was the years end No 1 in 2012. Titles won by Azarenka includes 20 WTA singles titles, eight WTA doubles titles and three mixed doubles titles. 
She is the only Belarusian player male or female to win a Grand Slam singles title. Her current world ranking is No 50 and has earned total prize money or over $30 million in her career. 
The most rivalries of Victoria Azarenka are Serena Williams and Maria Sharapova on the WTA Tour and these three players have met each other at least fifteen times. Azarenka is known for her strong two-handed backhand, return game and taking the ball early. 
As of 2020, Victoria Azarenka owns a net worth of $15 million making her come 15th on the richest tennis players in the world. Just between 2012 and 2013 she made earnings of $15.7 million and was ranked the fourth highest paid female athlete in the world by Forbes in 2013.
Her endorsement deals with big brands includes Nike, Yonex, Citizen Watch, Instaforex, American Express and RedBull.
14) Ana Ivanovich Net Worth - $16 million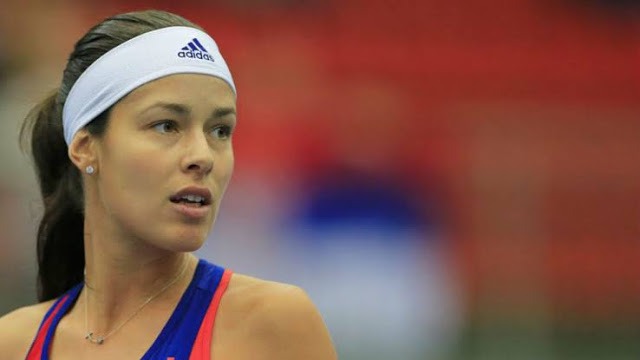 The retired Serbian tennis player was the WTA No 1 in the world in 2008 when she won the French Open. Ana Ivanovich won the Year-end WTA tournament of champions twice in 2010 and 2011.
Before his retirement in 2016 she was a winner of 14 WTA Tour singles titles and one Grand Slam singles titles. Ivanovich earned the 20th highest prize money in all-time rankings with over $15 million. 
Ivanovich defeated a lot of top players during her remarkable career. She was known for her aggressive style of play and impressive forehand which was described as "the best out there".
After a reduced success rate from her win at the 2008 French Open, she resurged to win the Auckland Open in 2014 and later the Monterrey Open, Aegon classic and Pan Pacific Open. 
She had endorsements with big brands during her professional career. She worked with Nike before in 2006 switched to Adidas which is currently their Ambassador. Others include Rolex, Yonex etc. 
13) Agnieszka Radwanska Net worth - $25 million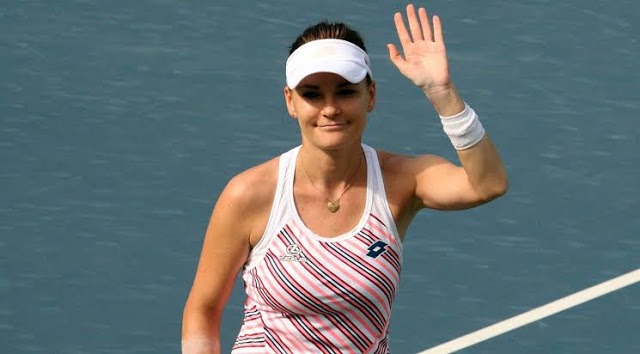 The Polish tennis player was the former World No 2 and won twenty career singles titles. She has won the women's Tennis Association (WTA) fan favorite award six times, shot of the year five times and shot of the month on a regular basis. 
Radwanska has a career record of 594-269 (68.8%). She is the first Polish player in the Open Era to reach a Grand Slam singles final, win the WTA finals, claim a WTA singles title.
She retired from professional tennis on 14 November 2018. Agnieszka Radwanska has a net worth of $25 million making her one of the richest tennis players. Her sponsorship deals include Radowatches, Cheesecake Factory, Lotto sport italia, Inglot and Lexus. 
12) Angelique Kerber Net worth - $30 million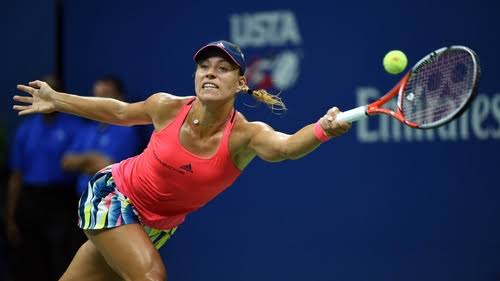 Angelique Kerber is 12th on the rich list and comes from Germany. She ascended the world No 1 ranking in 2016 becoming the 22nd and oldest player to achieve the number one ranking for the first time. 
She became famous after reaching the semifinals of the 2011 US Open. So far she has won three Grand Slam tournaments. Kerber won an Olympic silver at the Rio Olympics representing Germany. 
Her winnings includes 12 career singles on the WTA Tour which included multiple Grand Slam titles: The 2016 Australian Open, 2016 US Open and the 2018 Wimbledon championship.
Kerber is a defensive baseliner and full of counterpunching style of play. She is also noted for her speed, athletics, agility and footwork. Her endorsement includes Adidas, Yonex, Porsche, Rolex, SAP and Generali. As of 2020, Angelique Kerber net worth is estimated at $130 million. 
11) Simona Halep Net worth - $30 million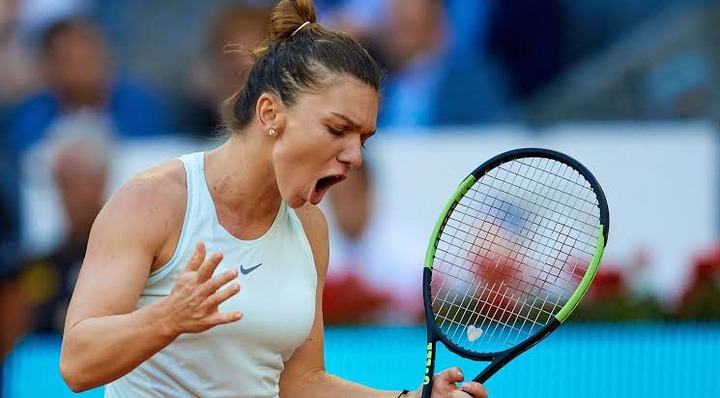 She is a Romanian professional tennis player. Simon halep is currently world No 2 and has been ranked world No 1 in singles twice between 2017 and 2019.
She has finished each year ranked no lower than No. 4 since 2014 and has the longest active streak of being ranked in the top 10. Halep in 2017 and 2018 was the year-end No 1.
In 2013, Simona Halep won her first six WTA titles in the same calendar year and the first to do since Steffi Graf in 1986. She has won two Grand Slam titles and WTA singles titles. 
As of 2020, Simona Halep net worth is estimated at $30 million which gives her the 11th position. She signed with Nike since 2018. She has worked with brands such as Mercedes, Rexona, Hublot, Coca-Cola Romania and Adidas. 
10) Caroline Wozniacki Net worth - $40 million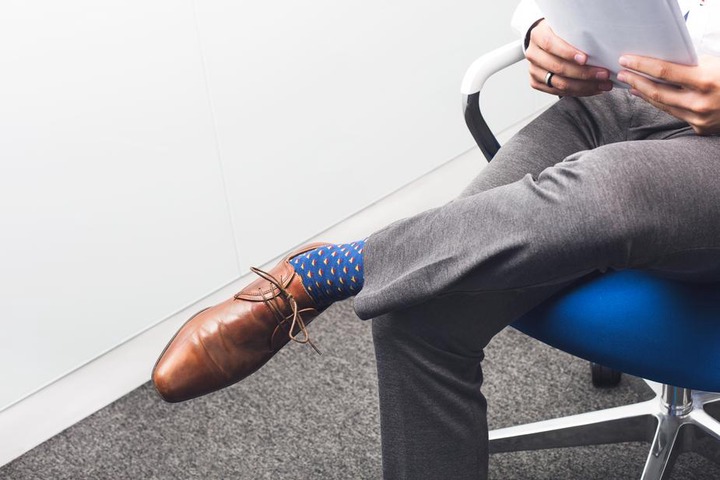 The Danish former tennis player reached World No 1 in singles and the first woman from a Scandinavian country to hold the top ranking position. Caroline Wozniacki retired after the 2020 Australian Open at age 29.
Her prize money is ranked 5th in all time rankings with over $35 million. Wozniacki won 30 WTA singles titles and was a runner up at the 2014 US Open to Serena Williams. 
For the first time in Caroline's career, she won the season ending WTA finals in Singapore and the following year won her maiden Grand Slam title at the 2018 Australian Open returning to world number one. 
With net worth of $40 million Caroline Wozniacki is the 10th richest tennis player in the world 2020. She currently has endorsement deals with Adidas, Rolex, Babolat, USANA, and The players Tribune. She was ranked the second highest earning female athlete in the world in 2011 by Forbes. 
9) Li Na Net Worth - $50 million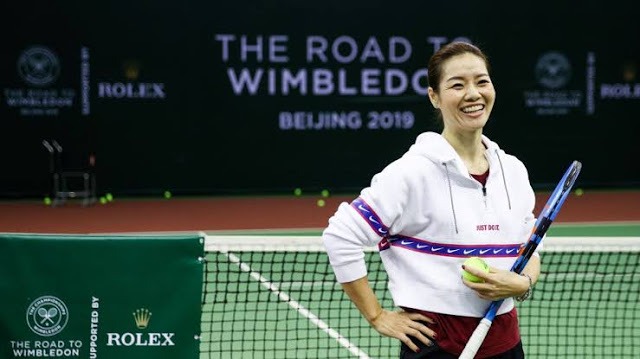 Li Na is one of the richest tennis players in the world. She is a retired Chinese tennis player. In February 2014, Li Na a career high WTA Ranking of the world No 2.
She was the first player representing an Asian country to appear in a Grand Slam singles finals during the 2011 Australian Open. 
Li Na went ahead to win nine WTA Tour singles titles which included two Grand Slam singles titles at the 2011 French Open and 2014 Australian Open. 
She became the first Grand Slam singles champion from Asia. Her feats made a major rise in the growth of tennis players in East Asia.
At the age 32, Li Na retired from professional tennis in 2014 and became an inductee of the International Tennis Hall of Fame in 2019.
Li Na's net worth as of 2020 is estimated at a huge $50 million. She is the most successful tennis player from Asia and one of the most marketable athletes. During her career she had endorsements with Nike, Babolat and IMG. 
8) Venus Williams Net worth - $95 million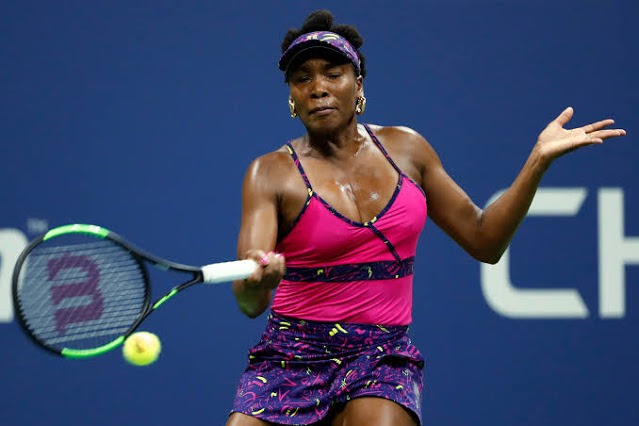 Venus is very famous and also famous for being the elder sister to tennis star Serena Williams who is also on this list. She is a former World No 1 and generally considered as one of the all time greats of women's tennis.
Her ultimate contributions to the women's professional tennis is remarkable. She has a career record of 185-35 (83.7%) with her prize money coming second on the all-time rankings with almost $42 million. 
Venus has been ranked number one on three separate occasions for a total of 11 weeks. She has earned 13 Grand Slam women's doubles titles together with her sister Serena. Williams has the highest records of Grand Slams played for male or female with 85.
As of 2020, Venus William's net worth is estimated at $95 million. She has played her younger sister in 30 professional matches since 1998 winning 12 and loosing 18 times to Serena Williams. 
7) Andy Murray Net Worth - $100 million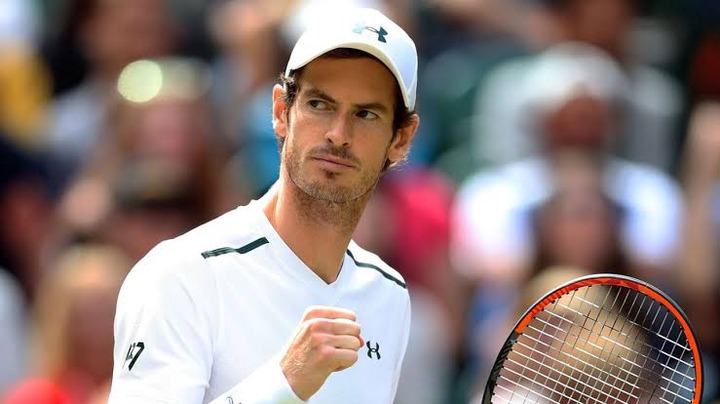 Andy Murray has lots of accolades to his name. The Scottish man is a three-time Grand Slam tournament winner, two-time Olympic champion, Davis Cup winner and the former world No 1.
The prize money of Andy Murray has surpassed $60 million in his professional career. It is ranked fourth on all time for men's singles. He won the 2012 US Open defeating Novak Djokovic in the final. 
Andy Murray was the first British man to win multi Wimbledon singles titles since Fred Perry in 1936 winning the tournament in 2013 and 2016. Novak Djokovic seems to be the strongest rival of Andy Murray as they have met 36 times. 
Andy Murray's enormous net worth of $100 million gives him the 7th richest tennis player in the world. He had a £30 million deal with Adidas since 2009 to 2014 before signing for Under Armour. 
6) Maria Sharapova Net Worth - $135 million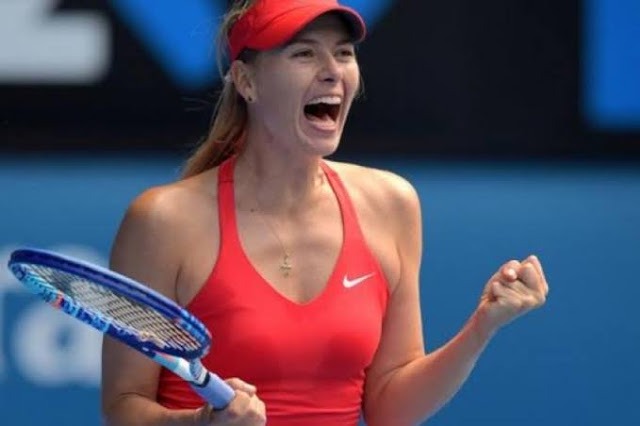 The Russian tennis player turned pro in 2001. She has been ranked world number 1 in singles by the WTA on five separate occasions and for a total of 21 weeks. 
Maria Sharapova is the only Russian that is a Grand Slam winner. She has been referred as one of the tennis's best competitors by several pundits, coaches and tennis legends. 
Her prize money has surpassed $38 million being the third on all time earnings for women. Sharapova got her first No 1 in 2005 and went ahead to get the top rank for 4 additional times. 
She is a winner of five Grand Slam titles and has won 36 titles I'm total. Maria Sharapova was named the highest paid female athlete in the world for 11 consecutive years by Forbes and has earned $285 million since turning pro player. 
As of 2020, Maria Sharapova net worth is estimated at $135 million. She is one of the greatest tennis players of all time. Sharapova endorsed brands like Motorola, Tag Heuer, Land Rover and Porsche.  
5) Serena Williams Net Worth - $180 million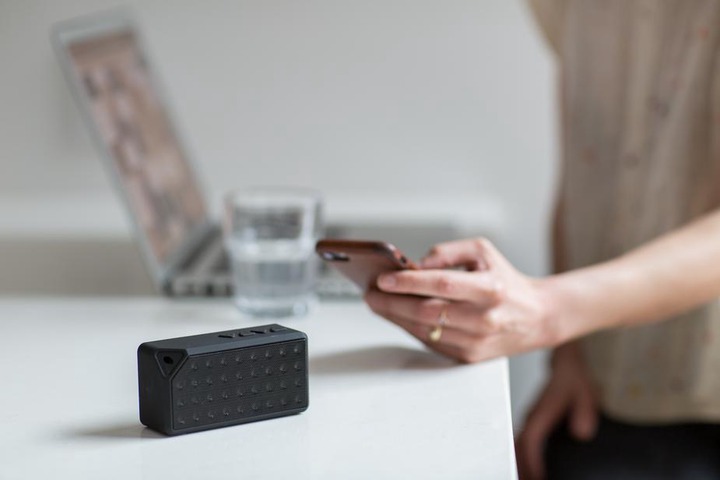 The American former World number 1 is one of the most successful people in terms of athletics. Serena Williams is the richest female tennis player in the world. 
Williams is a winner of 23 Grand Slam singles titles which is the most by any player in the Open Era and the 2nd most of all time behind Margaret Court. She has been World No 1 for eight different occasions. 
Her first No 1 ranking was in 2002 and then got an additional seven times till 2017 ranking total of 186 consecutive weeks and 319 nonconsecutive weeks. The prize money of Serena Williams is over $92 million and the highest in female tennis. 
Serena Williams net worth is estimated at $180 million and holds the most Grand Slam titles in all categories among active players. She has worked with big brands such as Puma, Aston Martin, Beats by Dre, Tempur, OPI products, Pepsi and Audemars Piguet. 
4) Rafael Nadal Net Worth - $200 million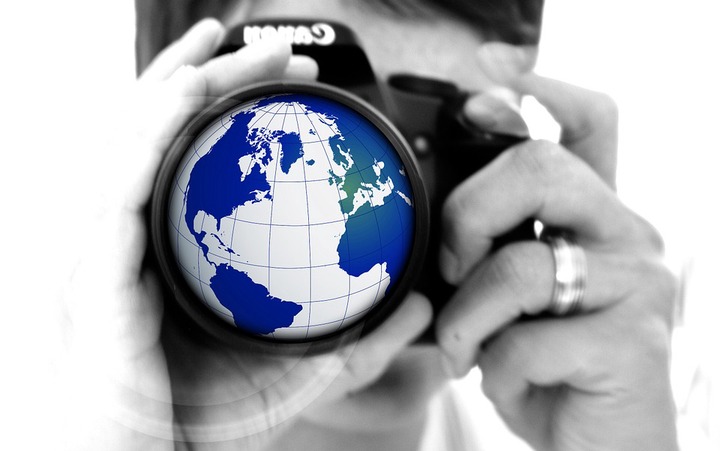 Nadal is the biggest tennis player from Spain. He is currently the World No 2 in men's singles tennis by the Association of Tennis Professionals (ATP). 
His prize money is valued at almost $124 million. This is the third in all time earnings. Nadal is a winner of the Grand Slam titles for 19 times being the second most in history for a male tennis player. 
Nadal is a kind of player that loves breaking records being the world No 1 for 209 non-consecutive weeks and five times year-end No 1. He has an overall 85 career titles. 
He has been named the ATP player of the year five times and the ITF World Champion for four times. As of 2020, Rafael Nadal's net worth is at $200 million taking the 4th position on the list. 
He has been sponsored by Kia motors, Nike, Lanvin's, Emporio Armani, Quely and more. Nadal is one of the greatest athletes of all time. 
3) Novak Djokovic Net worth - $220 million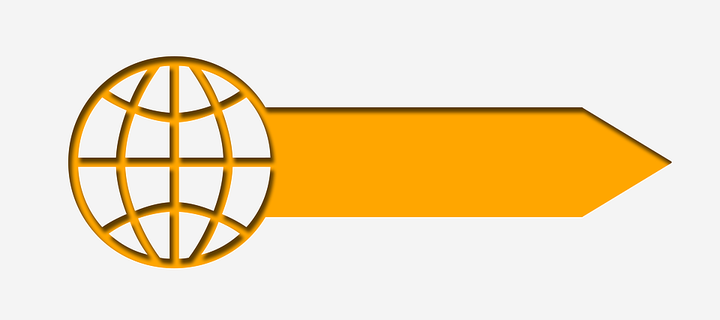 Taking the third position on the richest tennis players list is Novak Djokovic of Serbia. The Serbian man is the current World No 1 in men's singles tennis by ATP. 
His total prize money serves as the all time leader in earnings for men's tennis. Djokovic's first world No 1 ranking was in 2011 and has held the ranking toe over 280 non-consecutive weeks. 
He is a winner of 17 Grand Slam singles titles and has four ATP finals titles, 34 ATP Tour masters 1000 titles, 14 ATP Tour 500 titles to his professional tennis career. 
Djokovic is the only player to win all nine of the masters 1000 tournaments. He has won many accolades for his various achievements. He is an aggressive baseline player. 
As of 2020, Novak Djokovic's net worth is estimated at $220 million. He has endorsement deals with Telekom Srbija, FitLine, Adidas, Sergio Tacchini, Uniqlo, Audemars Piguet, Bombardier Aerospace and Valery Gergier.
2) Roger Federer Net Worth - $450 million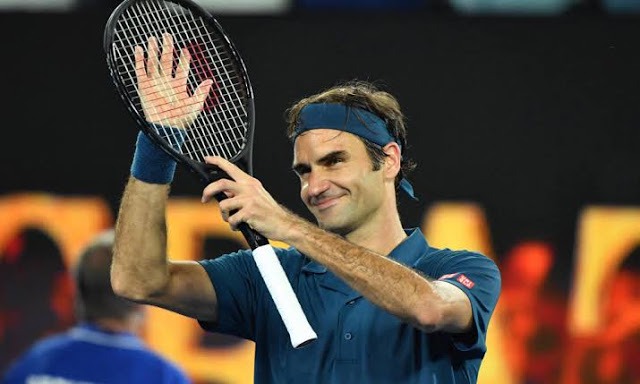 With net worth estimate of $450 million, Roger Federer is the second richest tennis player in the world 2020. The Swiss tennis player is currently World number 4 in men's singles tennis by the Association of Tennis Professionals (ATP).
He holds the history as the male player with most Grand Slam titles having won 20. Federer has been world No 1 for total of 310 non-consecutive weeks. 
He turned pro in 1998 and won his first World No 1 in 2004. The Swiss man has the second all time leader in prize money earnings with almost $130 million. 
Roger is the only player after Jimmy Connors to have won 100 or more career singles titles and amass 1,200 wins in the Open Era. His effortlessness and efficient movement on the court have made Federer highly popular among fans. 
Roger Federer's net worth of $450 million puts him in the second position and also makes him one of the richest athletes in the world. His endorsements include Mercedes, Benz, Rolex, Credit Suisse, Uniqlo, Gillette, moët and Chandon and lindt. 
1) Ion Tiriac Net Worth - $1.2 billion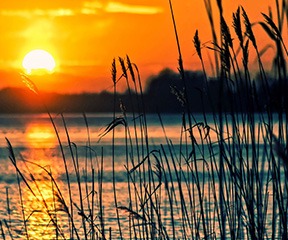 Ion Tiriac is the current president of the Romanian Tennis Federation. He is a former Romanian businessman and former professional tennis and ice hockey player. 
He is the winner of a Grand Slam title which was the 1970 French Open in men's doubles. Ion was a former singles top 10 player on the ATP Tour. 
Forbes in 2019 ranked Ion Tiriac as the third richest businessman for Romania. He is a very famous businessman and was the first Romanian businessman to make the Forbes list of Billionaires. As of 2020, Ion Tiriac net worth is estimated at $1.2 billion.
Content created and supplied by: Mac's_news (via Opera News )
Opera News is a free to use platform and the views and opinions expressed herein are solely those of the author and do not represent, reflect or express the views of Opera News. Any/all written content and images displayed are provided by the blogger/author, appear herein as submitted by the blogger/author and are unedited by Opera News. Opera News does not consent to nor does it condone the posting of any content that violates the rights (including the copyrights) of any third party, nor content that may malign, inter alia, any religion, ethnic group, organization, gender, company, or individual. Opera News furthermore does not condone the use of our platform for the purposes encouraging/endorsing hate speech, violation of human rights and/or utterances of a defamatory nature. If the content contained herein violates any of your rights, including those of copyright, and/or violates any the above mentioned factors, you are requested to immediately notify us using via the following email address operanews-external(at)opera.com and/or report the article using the available reporting functionality built into our Platform See More