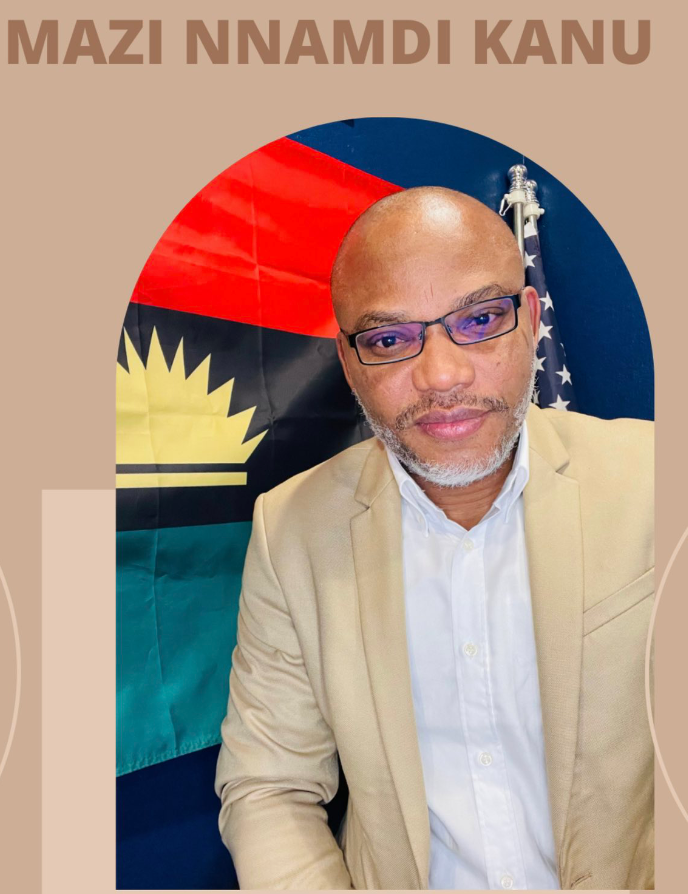 The Eastern Security Network, has been in function for 2 months but one thing is not right about their operations.
The Eastern Security Network unlike their counterparts Amotekun corps haven't been accepted by their state governments.
Amotekun has got the backing up of their state Governments thereby enacting a provision for their operations into law.
Though the course of ESN may be purposeful and right, there still is a void and gap in their operations.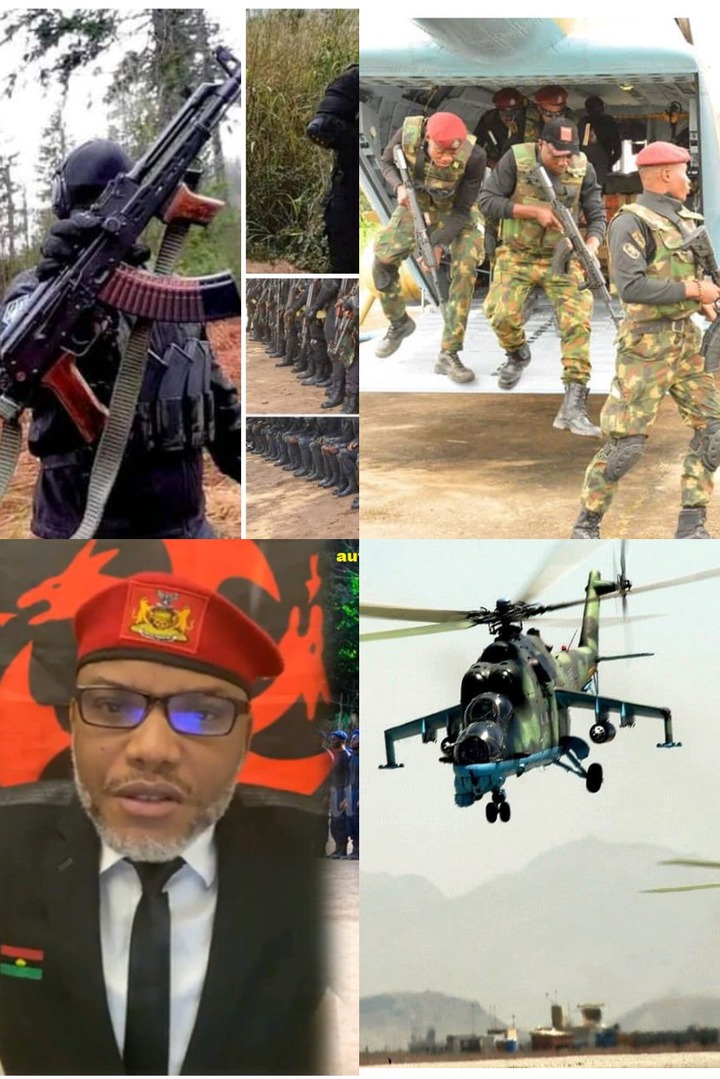 ESN was established by leader of the Indigenous People Of Biafra, Mazi Nnamdi kanu.
Before some of us will sympathize with ESN(IPOB) over the recent bombardment of their camps since they have started playing the victim card which they are well known for, don't forget the innocent Fulani herdsmen they have silently (unreported) been killing in their bushes.
Mazi Nnamdi kanu's IPOB has been proscribed thereby making every of its operations and subsidiary illegal.
If they had gotten the approval of their state governments that would have been a different issue.
The recent clashes between men of the Nigerian Army and the ESN has already shown a bridge in national security.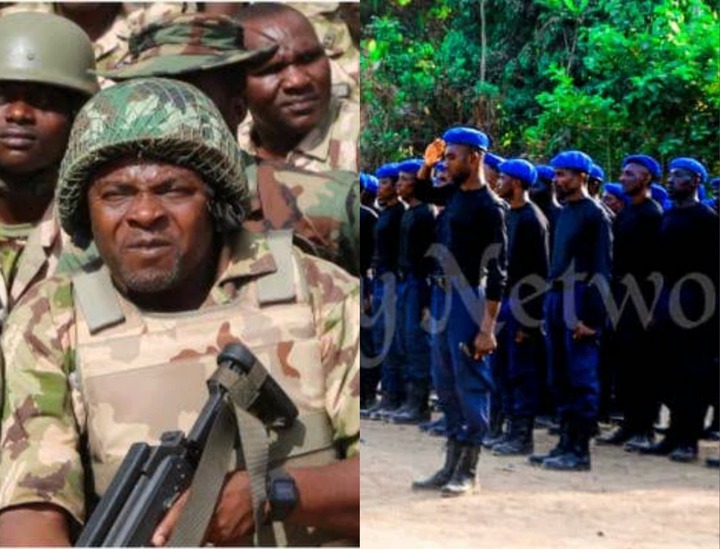 If the ESN truly are stan ding for its region and people, they should have fought hard for their legal backup and institutionalisation.
The current operations by the military in Orlu has shown that they have engaged a peaceful community into a battlefield.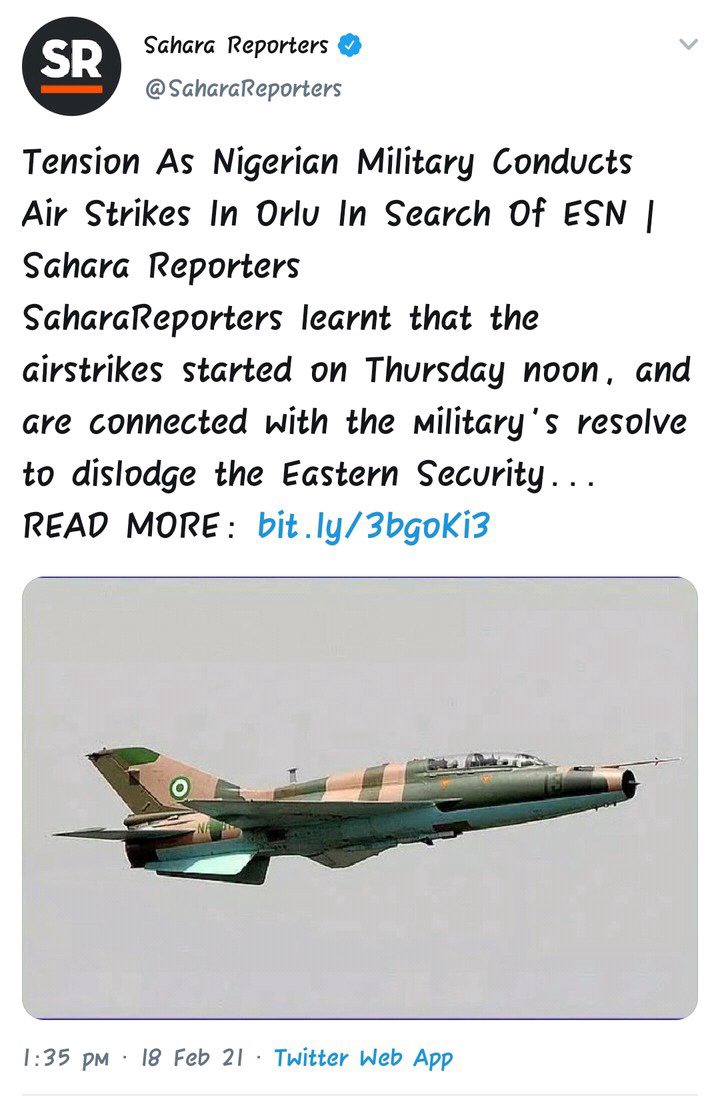 Mazi Nnamdi kanu should have continued to use his civil powers to pursue his activism instead of creating a mini militia.
This was the same approach General Odumegwu Ojukwu took hat led to a civil war.
The civil war had a the eastern region suffer from malnutrition, economic underdevelopment due to constant military battles.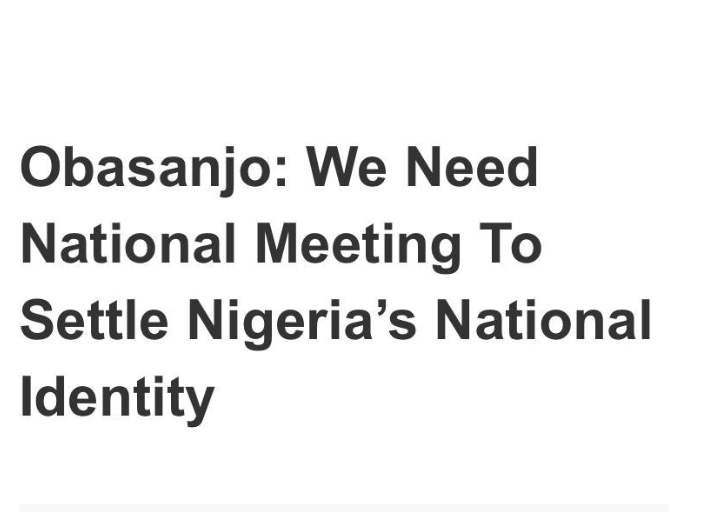 If Mazi Nnamdi kanu truly loves his people he shouldn't have declared war against the Nigerian government.
Doing so has placed the whole eastern region on siege.
He should have adopted the same approach to Western region put in place.
Dialogue should have been the key to achieving the regional security outfit.
Right now the ESN is crying out for Pity after signs clearly shows that they're no match for the army - rather a source of sorrow to its citizens.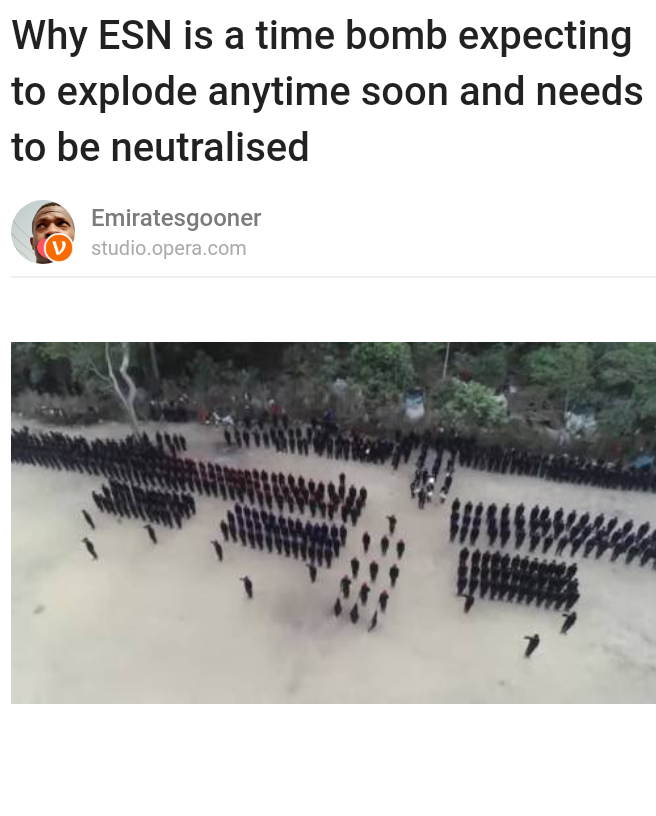 In my previous article, I gave reason why the ESN is a time bomb about to explode.
I urge the ESN to give up their operations and wait for the law and constitution to take its course.
The personal fight against Herdsmen and other criminals is not their responsibility since they're not legally backed up for that.
In the same vein, I urge the federal government to cease this opportunity and do what's right in the case of insecurity and preserve the unity of
Nigeria.
Air your opinions on why ESN should surrender.
Content created and supplied by: Emiratesgooner (via Opera News )