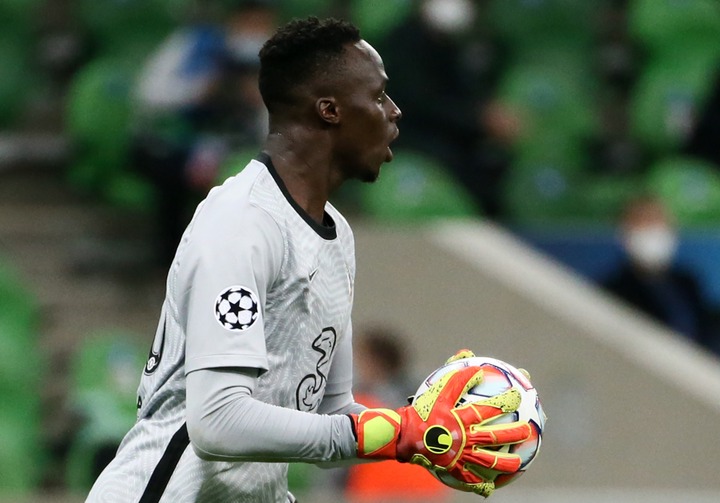 Chelsea's summer signing Edouard Mendy has revealed how he struggled to make it to the top of the footballing world.
The Senegalese goalkeeper who joined Chelsea last summer from Ligue 1 side Rennes has revealed how he struggled earlier in his career as a youngster. The African goalie who turned 29 a few days back stated that how he was unemployed after his contract with his first club expired when he was just 22 while his agent also abandoned him in his time of need.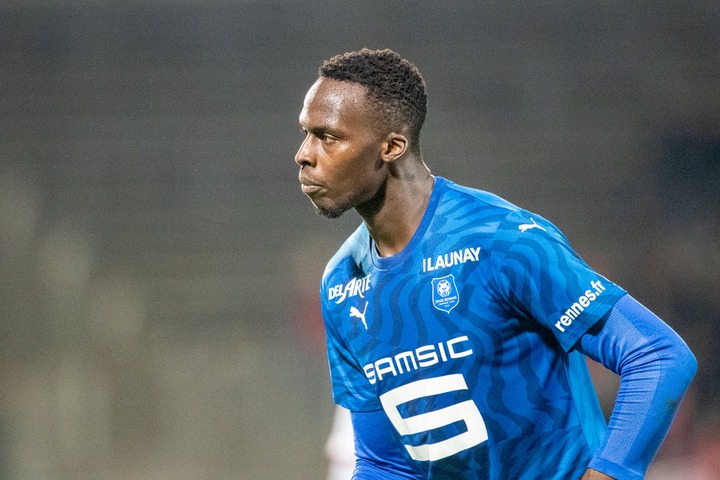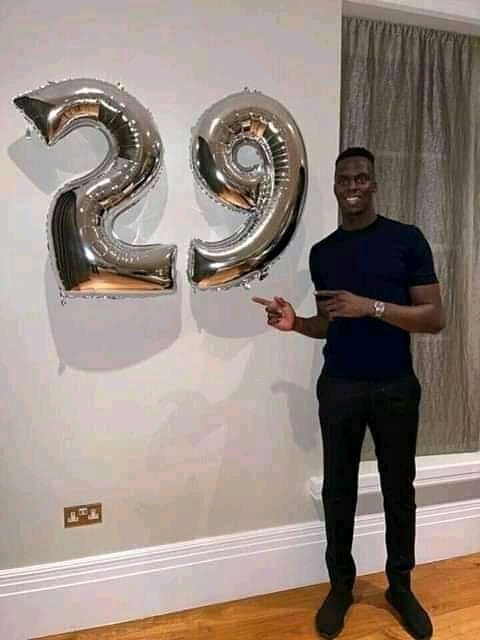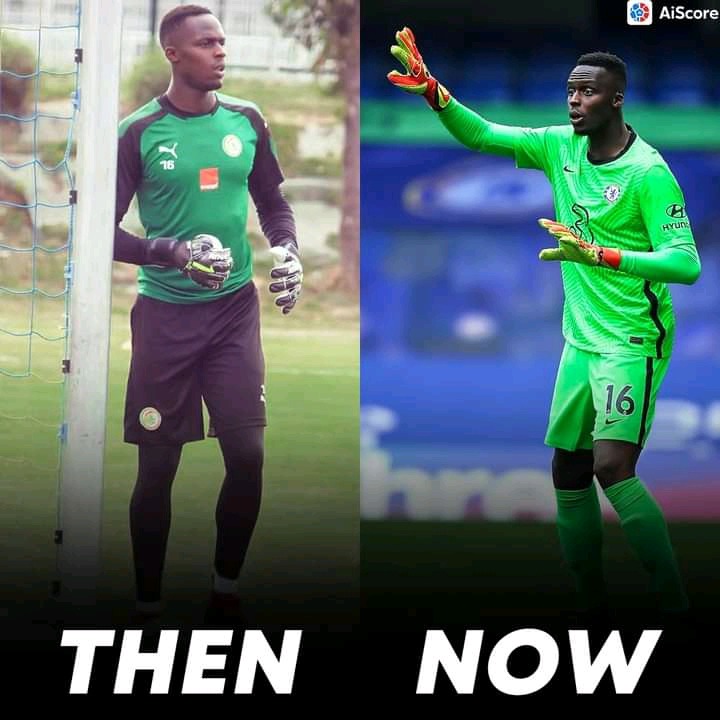 He subsequently joined one of the biggest clubs in France "Marseille" , but had to contend with being just the third choice shot stopper. However, the 29 year old is now the undisputed no 1 in one of biggest clubs in England and in the world.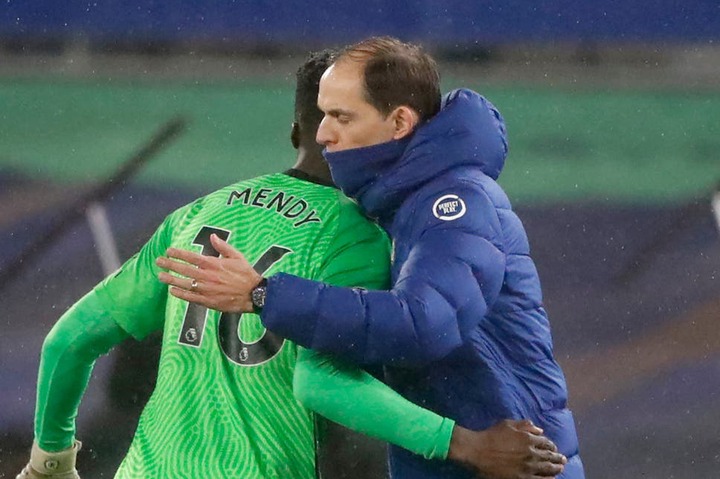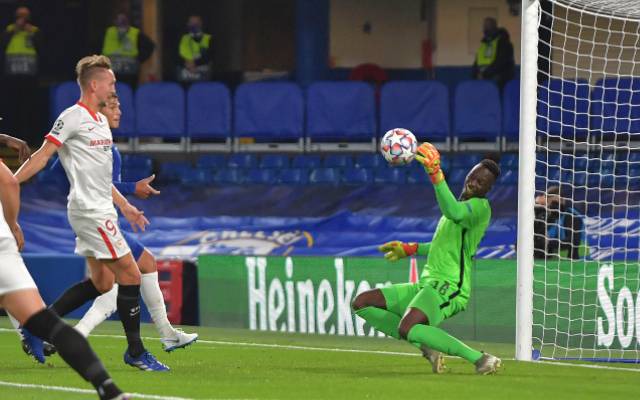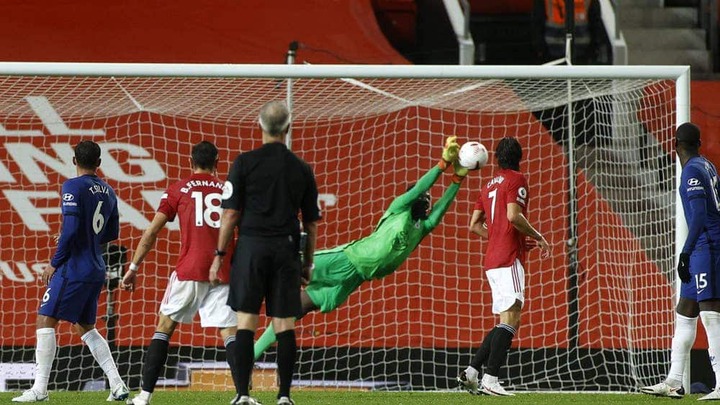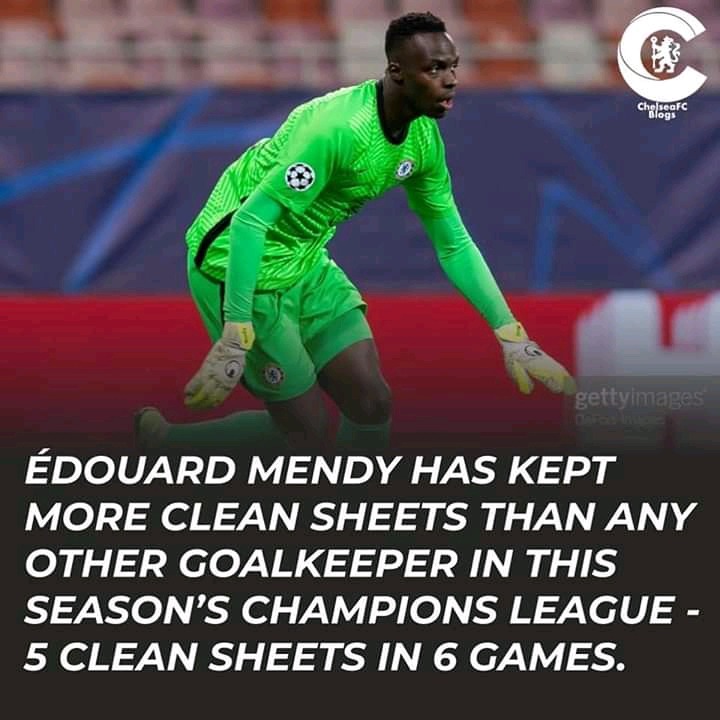 Here's Edouard Mendy's short story on his early career struggles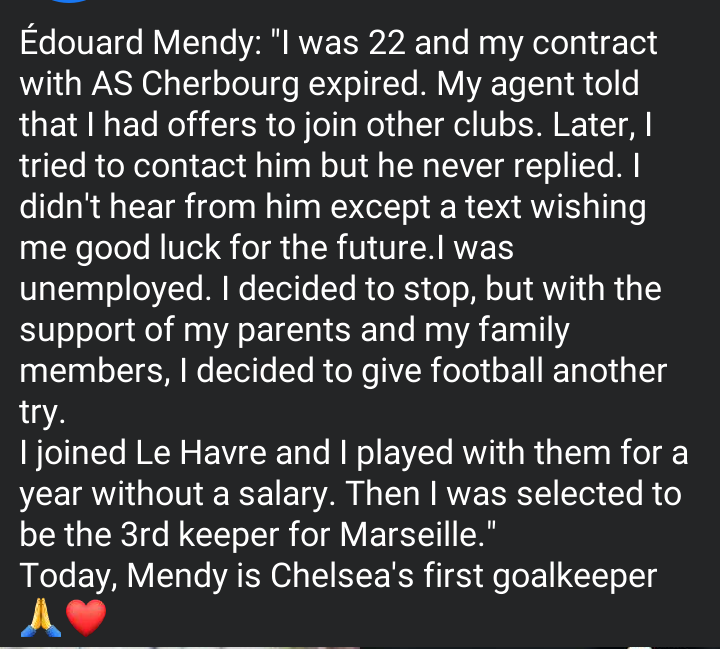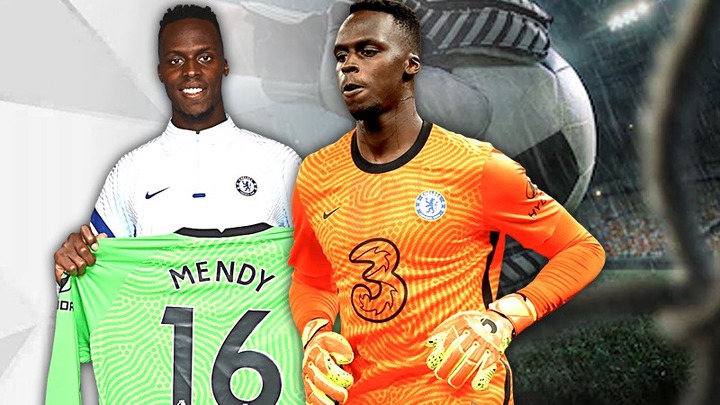 Edouard Mendy's life story simply teaches us that one should never give up in life despite the trials and tribulations that may come.
Mendy was once unemployed, abandoned, a third choice goalkeeper, but now plays for one of the biggest club in the world despite the fact that he was on the wrong side of 20 before being signed. Your time will come in life, One certain thing is that destiny might be delayed but it cannot be denied.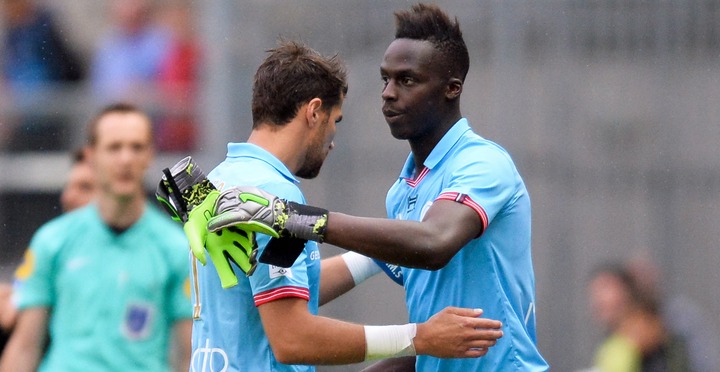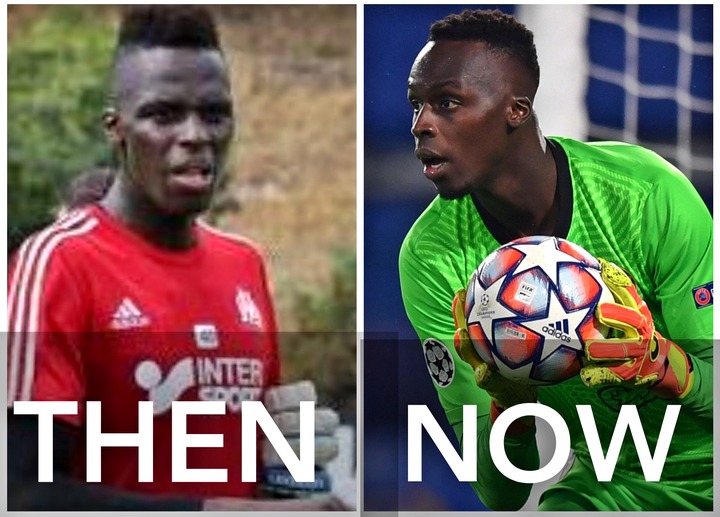 What do you think about Edouard Mendy's life touching story? Kindly drop your comments in the comments section below.
Don't forget to also hit the like and follow buttons above for more football news and updates.. Thanks
Content created and supplied by: Ffrank (via Opera News )