Football action in Spain ended with Levante and Celta Vigo game which ended in 1-1 draw.
Real Madrid move to the second spot after beating host, Barcelona by three goals to one.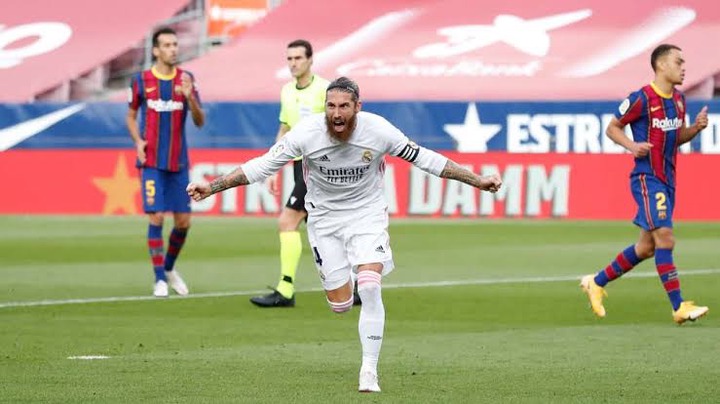 Atletico Madrid bounced back after UCL defeat, beating Real Betis by two goals to nothing.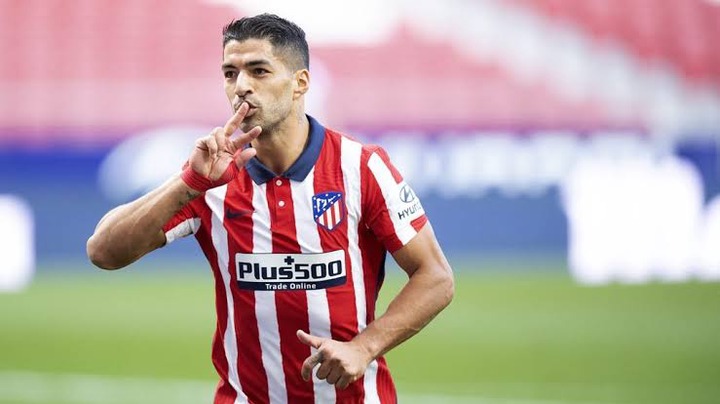 Sevilla suffer a shocking defeat as visitor, Eibar beat them by a goals to nothing. Likewise Valencia also suffered a shocking defeat as Elche beat them by two goals to one.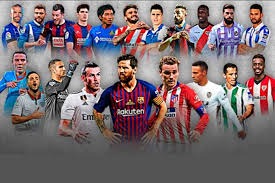 Osasuna, Deportivo and Granada also secure three points in their respective games.
Spanish Laliga Results
Elche 2 - 1 Valencia
Barcelona 1 - 3 Real Madrid
Osasuna 1 - 0 Athletic Bilbao
Sevilla 0 - 1 Eibar
Atletico Madrid 2 - 0 Real Betis
Real Valladolid 0 - 2 Deportivo
Cadiz 0 - 0 Villarreal
Getafe 0 - 1 Granada
Real Sociedad 4 - 1 Huesca
Levante 1 - 1 Celta Vigo

As the table stands, Real Sociedad are at the top of the table with 14 points, followed closely by Real Madrid and Granada with 13 points.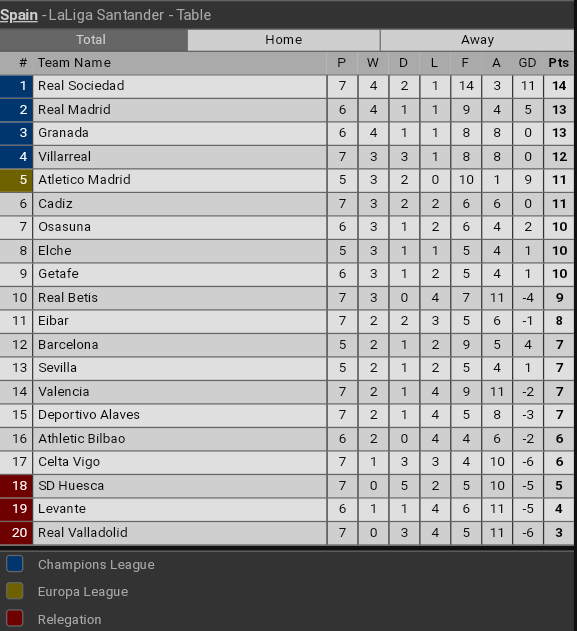 Laliga Fixtures (Friday)
21:00 Eibar vs Cadiz
Laliga Fixtures (Saturday)
14:00 Real Madrid vs SD Huesca
16:00 Athletic Bilbao vs Sevilla
18:00 Osasuna vs Atletico Madrid
21:00 Deportivo vs Barcelona
Laliga Fixtures (Sunday)
14:00 Real Betis vs Elche
16:00 Celta Vigo vs Real Sociedad
18:00 Granada vs Levante
21:00 Valencia vs Getafe
Laliga Fixtures (Monday)
21:00 Villarreal vs Real Valladolid
Content created and supplied by: QuickSport (via Opera News )