The leader of the Indigenous People Of Biafra IPOB and grand commander of the ESN, Mazi Nnamdi kanu has released another shocker on twitter after highlighting the need for war in Nigeria.
With the recent bombarding of the Eastern Security Network, some citizens already believe that the war has started.
Nnamdi kanu who solely believes in Nigeria's disintegration has persistently criticises the partiality of the Government of the day on the eastern region.
His opinion of Nigeria going to war, was based on examples which he cited and claimed that it was the only option for the nation to be free from néocolonialisme.
Words from his tweet:
"We must go to war, south sudan fought, it was war that lead to the disintegration of yugoslavia and czechoslovakia, the united states fought a bloody war, norway fought a war, bulgaria fought a war, ireland fought a war, and Bangladesh"
@MaziNnamdiKanu
Below are some strong reactions towards his Tweet;
But there plan is to fight Biafran in our Biafran land. How do we carry on this alarming dangerous plan of the army ?
An attack on ESN is an attack against the whole EASTHERNer. Nigeria security agency should leave the ESN alone. Or face what is to come.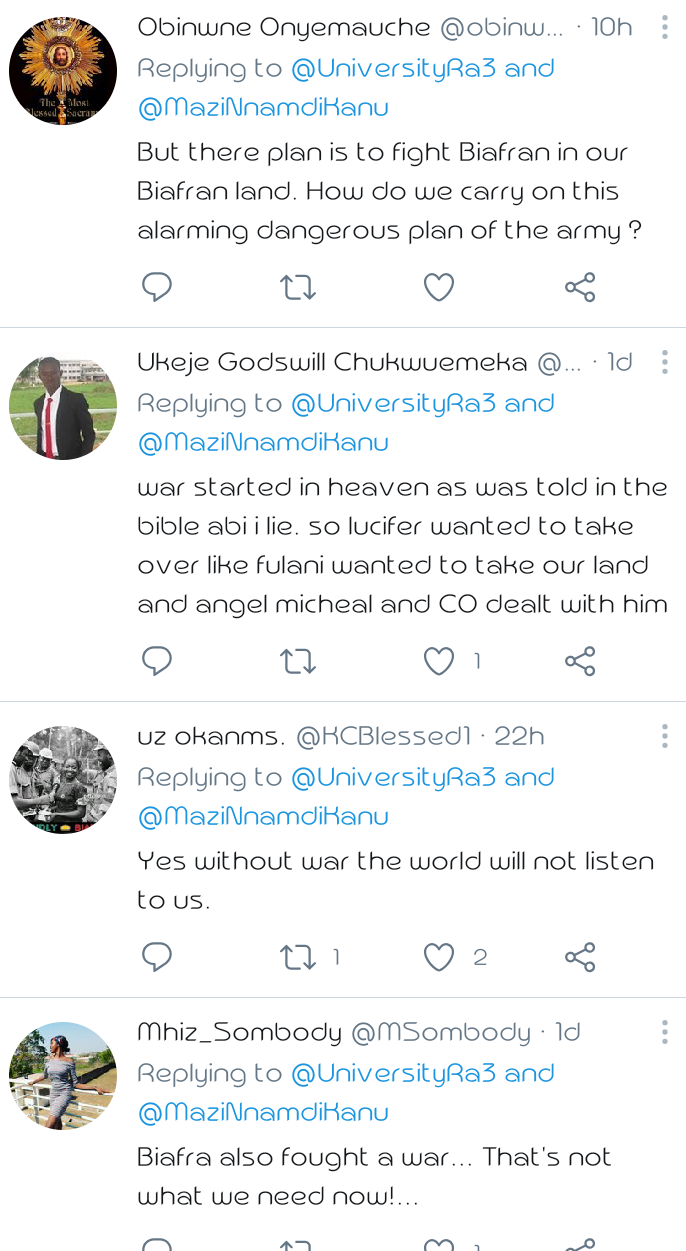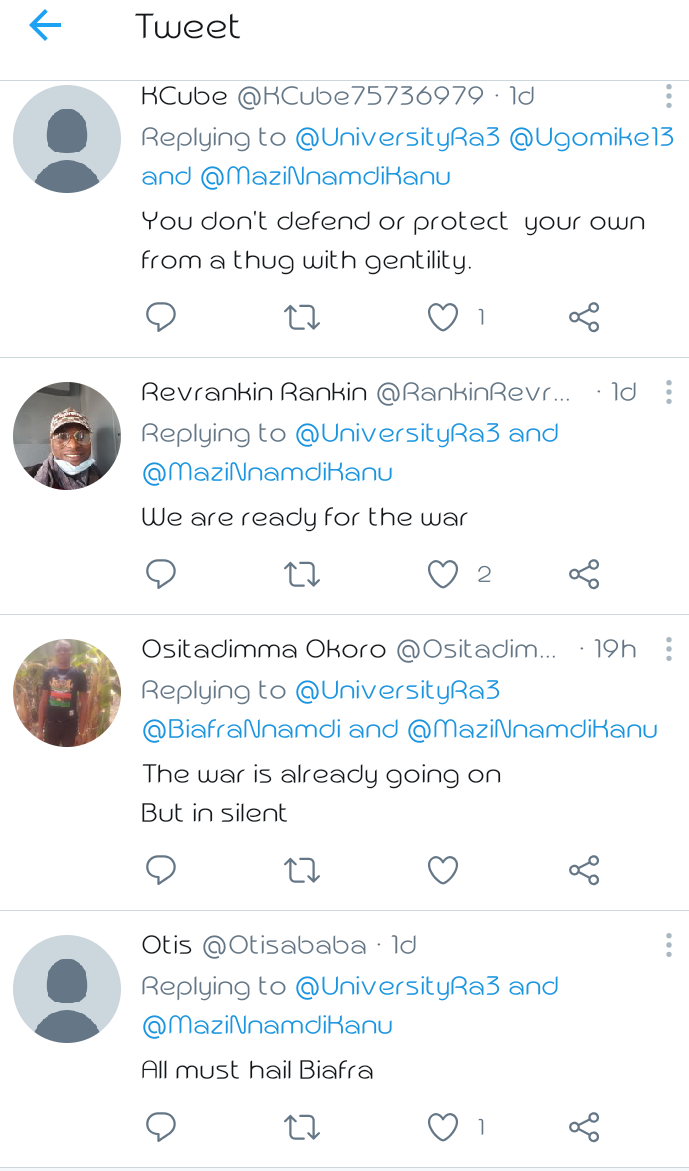 Content created and supplied by: Emiratesgooner (via Opera News )