With just few minutes before the end of normal time and still two goals down, it was very clear that this was the end of the road for Barcelona in their Copa del Rey adventure this season. The 3-2 loss to Athletic Bilbao in the Spanish Super Cup final was still fresh in memory and things were now even about to get worse.
But when everyone thought it was the end, some incredible things happened which surprisingly forced the game into extra time. There was even more drama in extra time as Antoine Griezmann's goal, which gave Barca the lead for the first time in the game, was immediately cancelled out by a penalty awarded to Granada. However, Ronald Koeman men eventually sealed a thrilling 5-3 win to progress to the semifinal.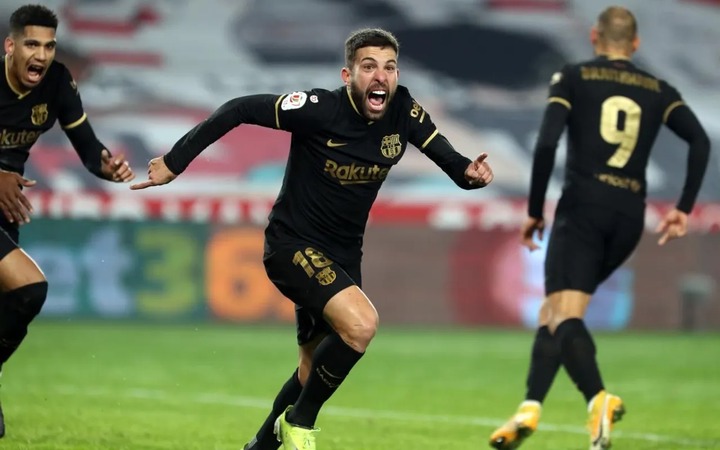 How was this win possible despite the fact that there was no time on Barca's side and the way Granada made them suffer?
Koeman's strategy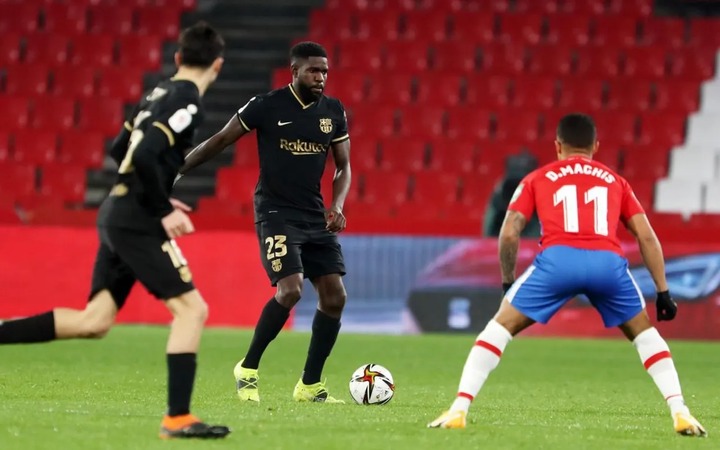 Ronald Koeman was able to realize that he needed to make a change with time running out. He sacrificed Samuel Umtiti for an attacker by bringing in Braithwaite. Dembele also replaced Trincao. But to everyone, it looked like there was nothing these changes could do for the team that was struggling to find a way past Granada defence.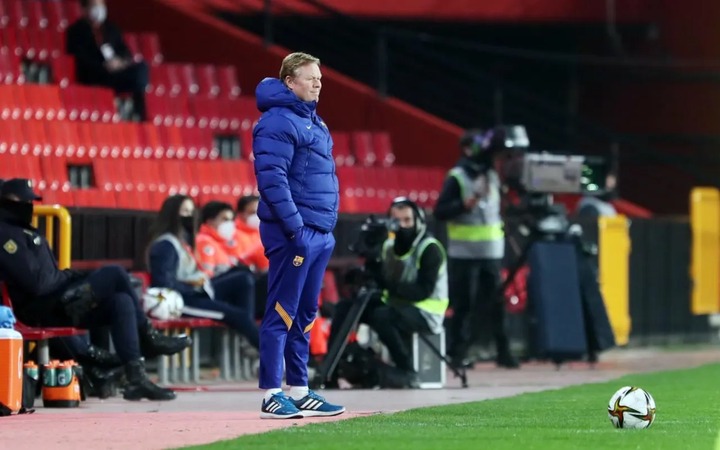 Granada were able to prevent Koeman team from scoring because Barca didn't have many bodies in attack. But after these changes were made and almost every player playing in attack, Granada defence became unsettled and it finally took Barca untill the 88th to find a goal.
Messi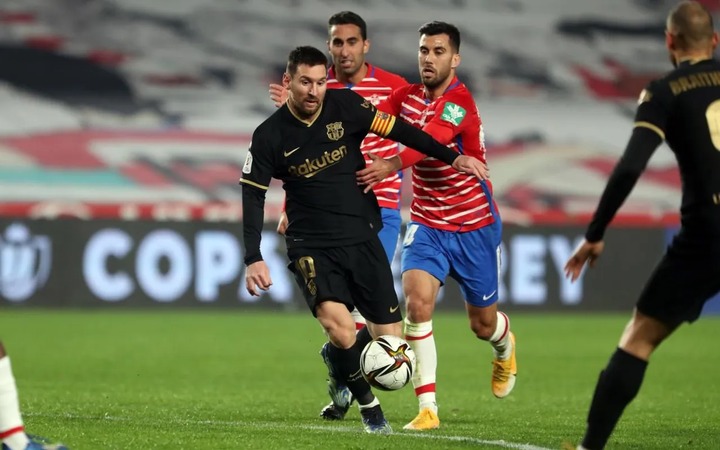 The Argentine didn't score in the match but there was no way Barca would have started the comeback if not for him and what he offers in the team. His ability to pick out the run of Griezmann in the box for the first Barca goal was very crucial. He was also involved in the equalizer.
Perseverance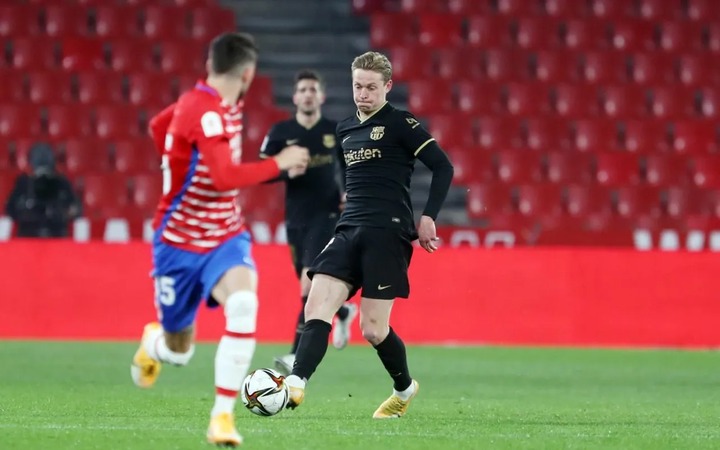 Unlike Barca of recent times, there was no sign of giving up in the way the team played against Granada. Everyone thought it was over, I did too. But the players knew they could do it and get the two goals. They didn't admit that they've lost the game and kept on pushing even though time was against them.
This form of perseverance and determination was absent last season as the Catalans were unable to win anything. That can change this season if they maintain this type of spirit in every game.
Covering many grounds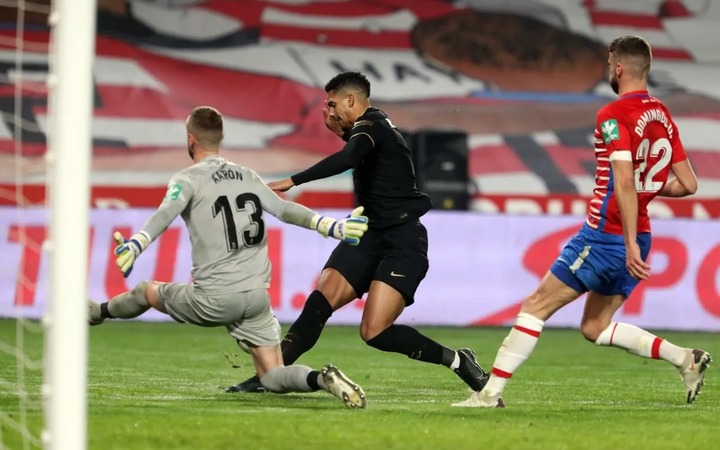 During the closing stages of normal time in the game and then in extra time, one thing that was discovered was the presence of just one player in defence for Barca. Araujo was the only player who didn't join the attack but he sometimes found his way into the opponents box with the possibility of getting a goal with his head.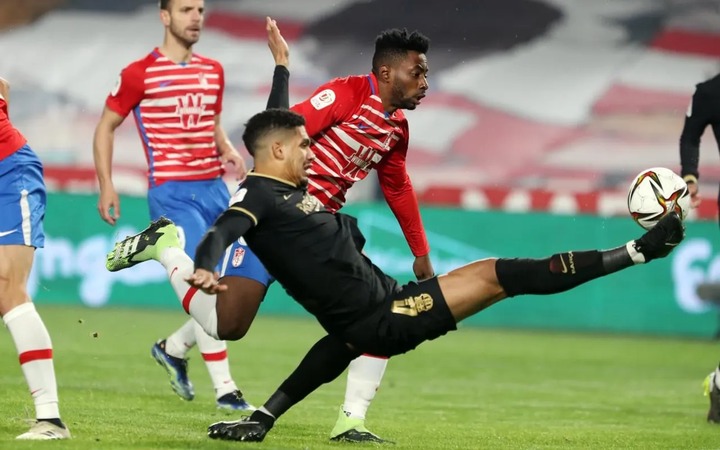 Players like De Jong, Puig, Dest, Pedri and Alba all joined the attack to help and at the same time they needed to move back immediately when not in possession. Their ability to cover many grounds on the pitch was very important. That was why Alba and De Jong were at some points at the back defending and immediately they were in the opponent's box scoring goals.
Griezmann's revival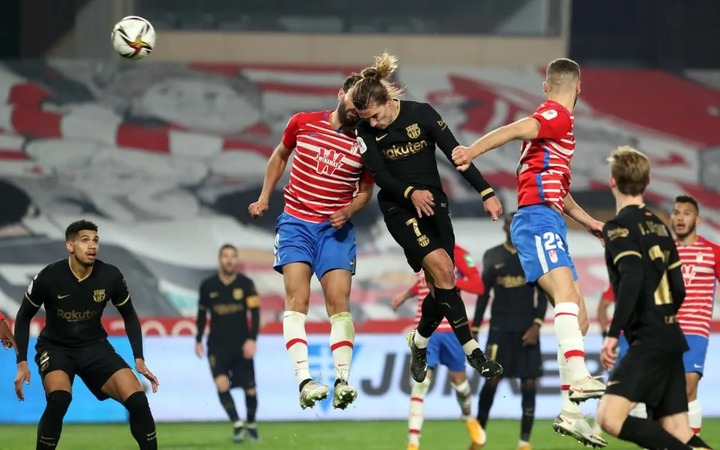 The Frenchman was quiet until he got Barca's first goal and finally turned out to be the man of the match. Messi can't score all the goals which is why a player like Griezmann is needed to take responsibilities and try to understand his captain. If he can continue this way, the team can achieve a lot through him this campaign.
Working as a team
Barca played like a team with purpose and the one that wanted to achieve something. They were organized and one could sense the unity that exists among them which made the win possible.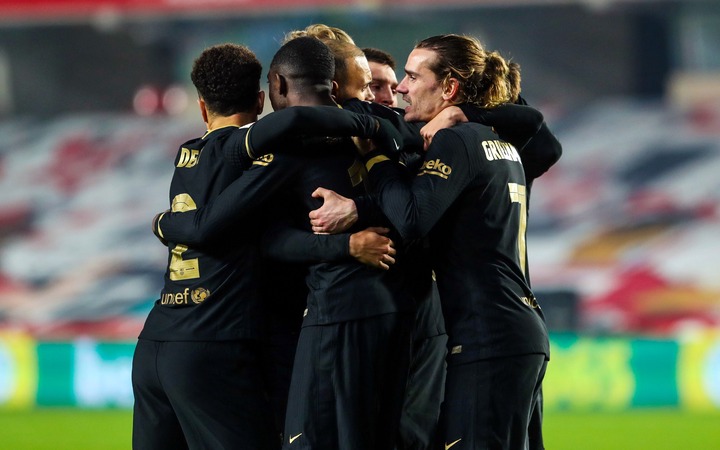 There is still a long way to go before the season ends and there are still tougher opponents to be faced. It is very reasonable to think that Barca don't have what it takes to win any trophy this season, but, at least, they've started showing determination along with a new mentality.
Content created and supplied by: IsaacOriyomi (via Opera News )