In this article we will be looking forward to Market Valuation of First 5 Clubs In Each League Standing Across Europe Major Leagues.
Premier league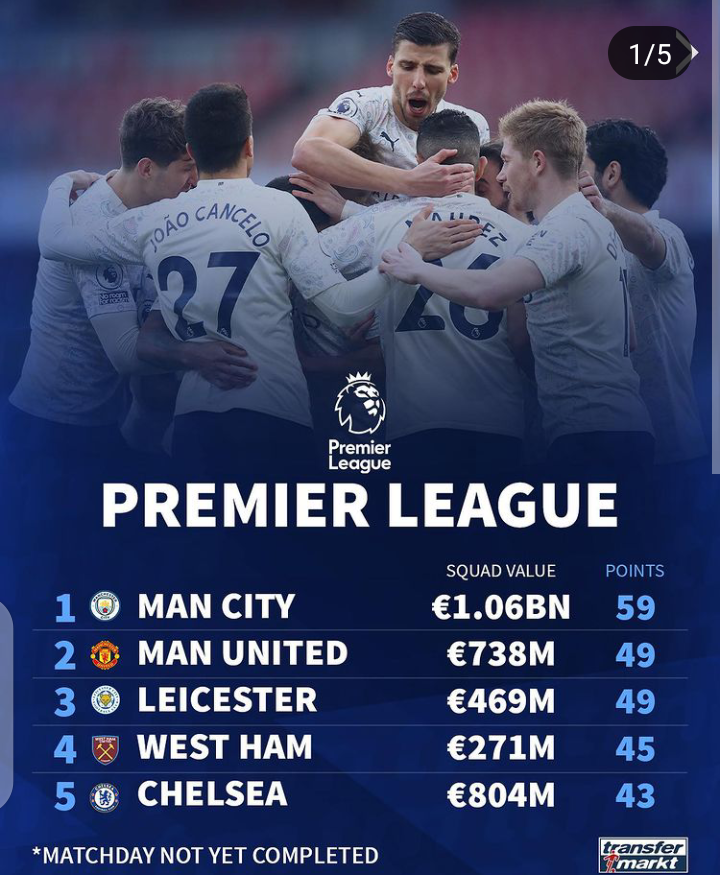 Premier League is one of the best league in the world, the First club in the standing Manchester City has a market value of €1.06b, Then Manchester United follow suit as they have €738m market valuation, Then Leicester City which came third gas €469m, then West Ham has €271m , while the last club have market valuation for €804m.
La liga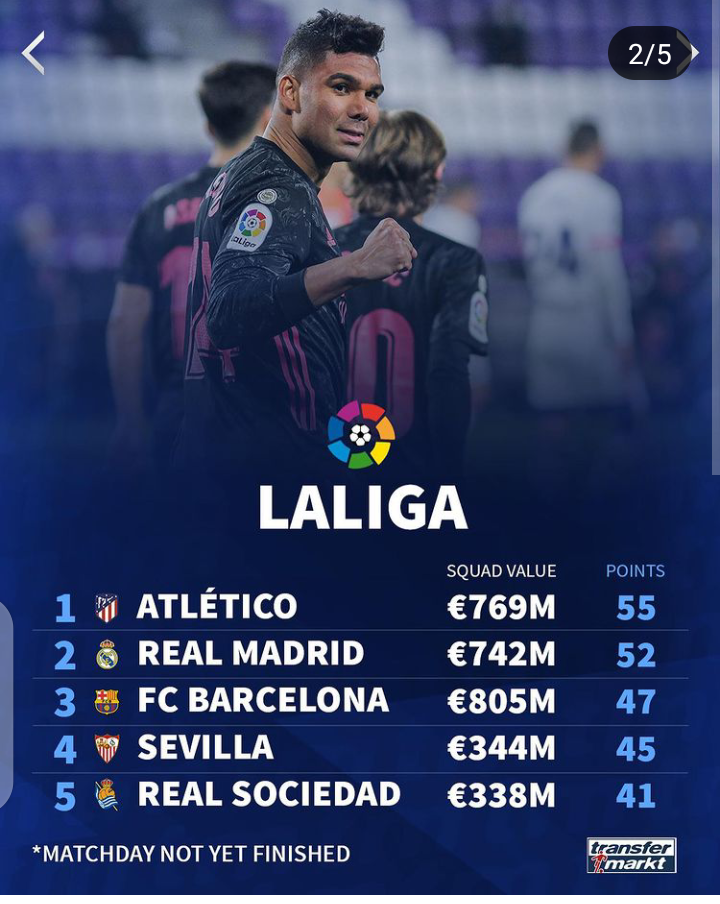 La Liga is another most happening league with ATM topping the league and their market Valuation with €769m, Real Madrid is another club that is ranked 2ns with €742m, Then FC Barcelona and Sevilla are ranked 3rd and 4th with their market valuation pitted at €805m and €344m. Then Real Sociedad complete the list with €338m .
Serie A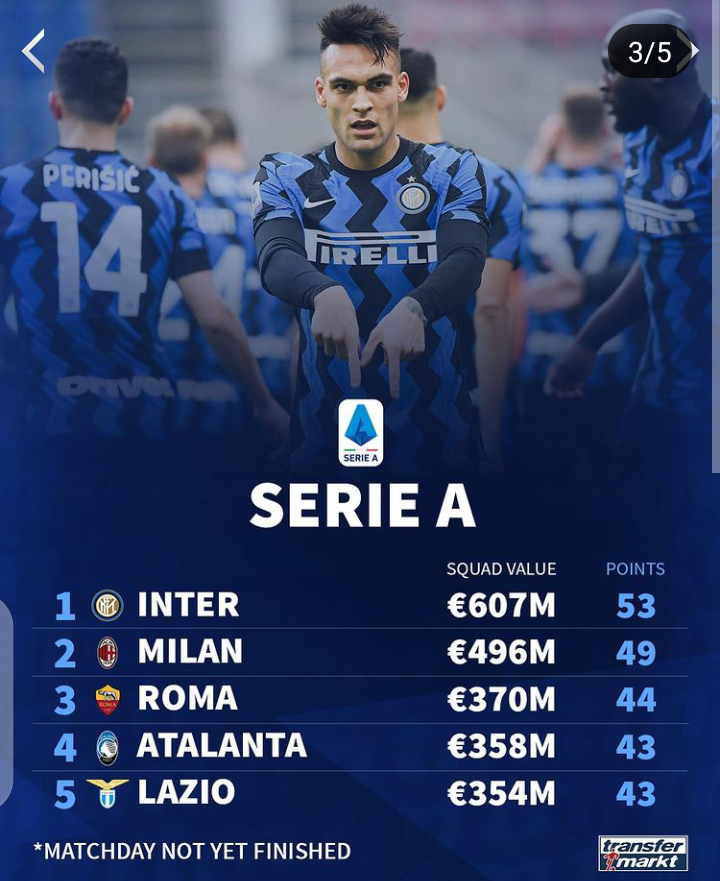 This league has great players and clubs with Inter Milian and AC Milian ranked 1st and 2nd respectively with €607m and €496m. Then Roma and Atlanta are 3rd and 4 the Respectively, while Lazio complete the list.
Bundesliga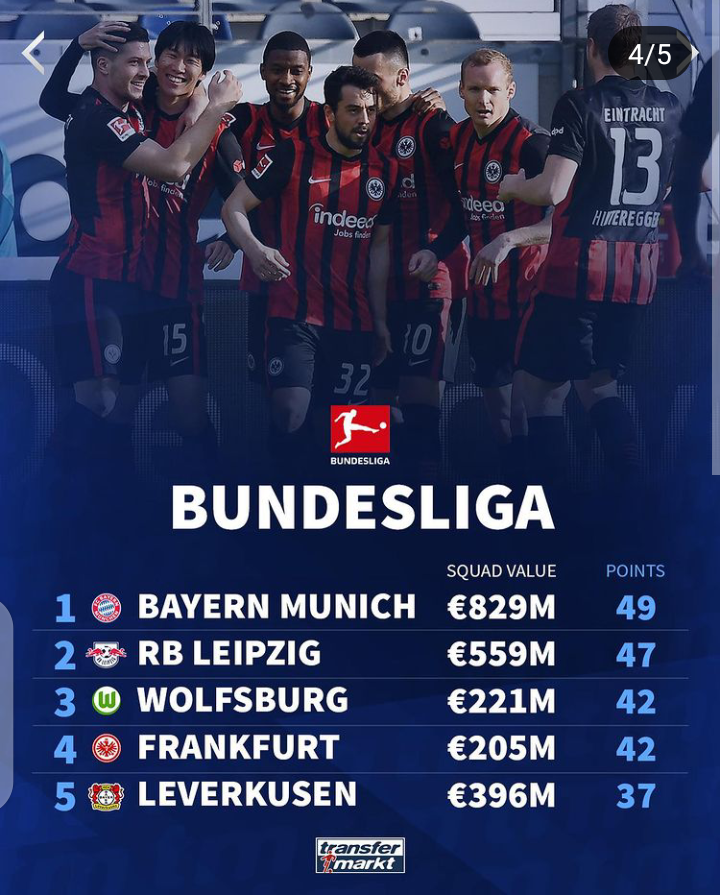 Bayern Munich occupy the first slot,Rb lepzig is second , Why Wolfsburg and Frankfurt are 3rd and 4th respectively, then Bayern Leverkusen complete it as their market valuations are pitted at €723m, €559m, €221m, €205m and €386m respectively.
Ligue 1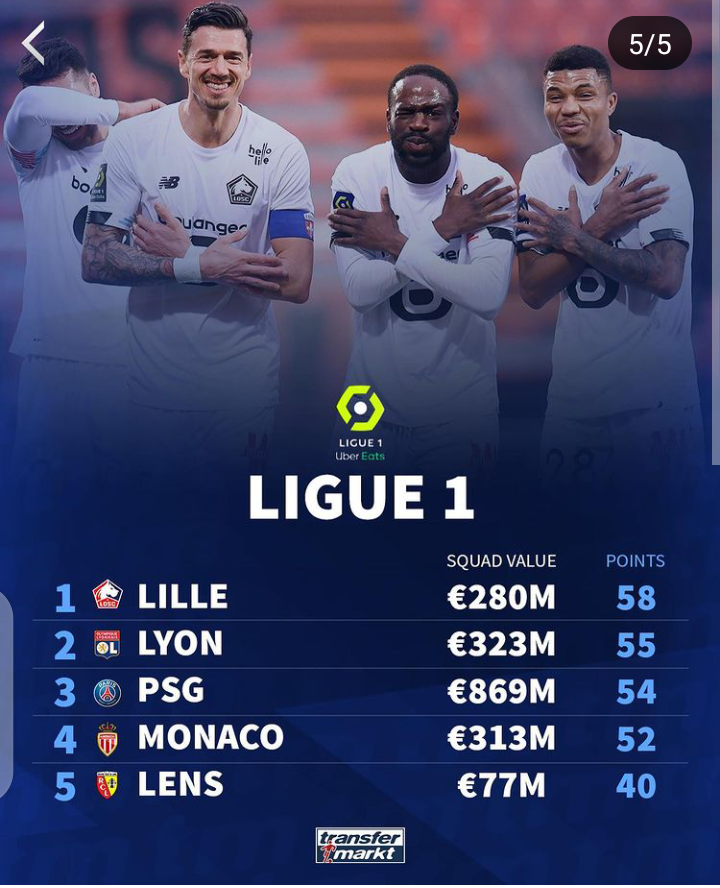 They consist of Lille, Lyon, PSG, Monaco and Lens and their Market Valuation stand at €289m, €323m, €869m, €313 and €77m
What are your thoughts on this
Content created and supplied by: Faahionworld (via Opera News )