Manchester united have one of the best club captains in the history of premier league. Manchester united Captains are very exceptional because the post was given to a player who have spent the most time in the club. Wayne Rooney is one of the greatest captains of Manchester united, this is because he is currently leading Manchester united all time top scorers table.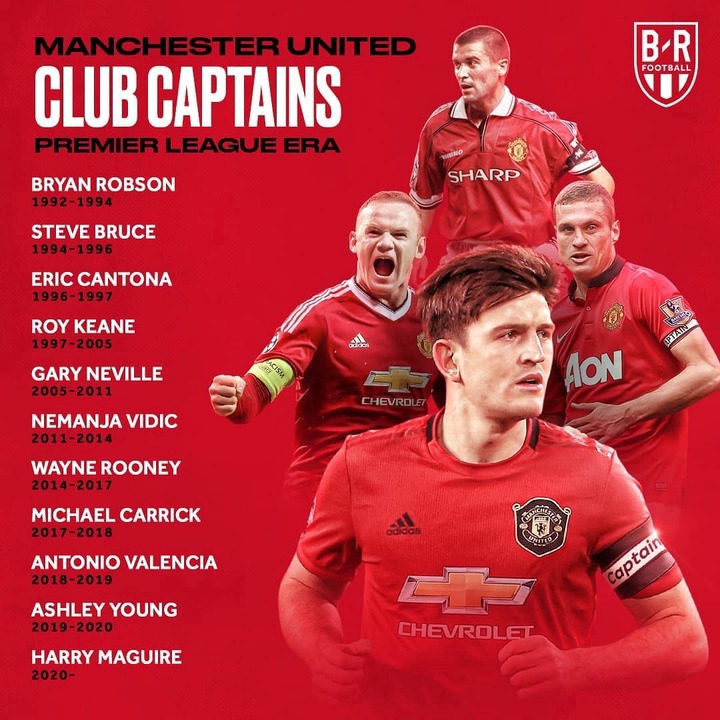 Wayne rooney was Manchester united captain for three years before he joined Everton. Another Captain who gave his best was Nemanja Vidic, his statistics have shown that he is currently one of the best defender in Premier league era. His statistics is far better than Virgil van dijk. Vidic was Manchester united captain for three years.
Michael carrick was Manchester united captain from 2017 to 2018 before he retired and joined the coaching crew. Ashley young was the player who handed the captain badge to harry Maguire before he left for Inter Milan. Eric Cantona is one of Manchester united best captain. Marcus Rashford recently surpassed him in the all time top scorers table. Check out the above image for More details of Manchester united club captains.
Content created and supplied by: valentinoigwe (via Opera News )