What forms a healthy rivalry?
Here are some factors that go into creating a rivalry that creates anticipated matches.
The History: A group of significant games over time gears up a feud. Players and fans will always remember important tournament matches or cup finals, especially when they suffered a disturbing loss.
The place/Location: Multiple derbies featured here below are between local rivals, some of these feuds are between teams from the same city. This allows the fans of both teams to easily spectate in a stadium, which can create a wonderful atmosphere.
The Style and Quality of play: A healthy rivalry can't really last if the games on the field don't deliver. You'll notice that the football clubs on this list are some of the best in their various leagues
Here are the biggest rivalries in club football:
1.   El Clasico
Clubs involved: FC Barcelona and Real Madrid
Location: Spain
First Match ever Played: May 13, 1902
Match Records: 115 wins for FC Barcelona
                            101 matches drawn
                            62 Wins for Real Madrid.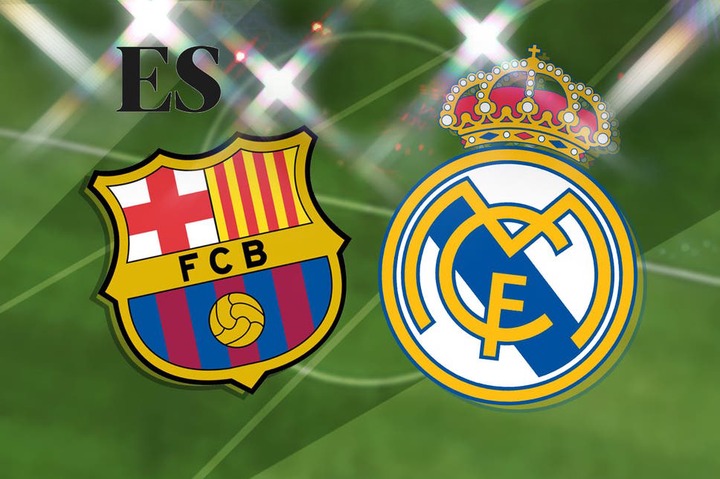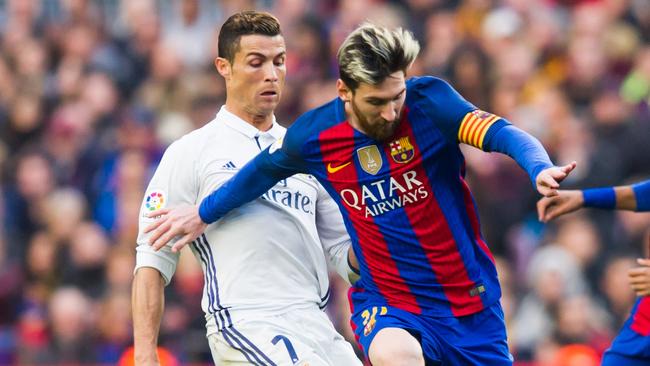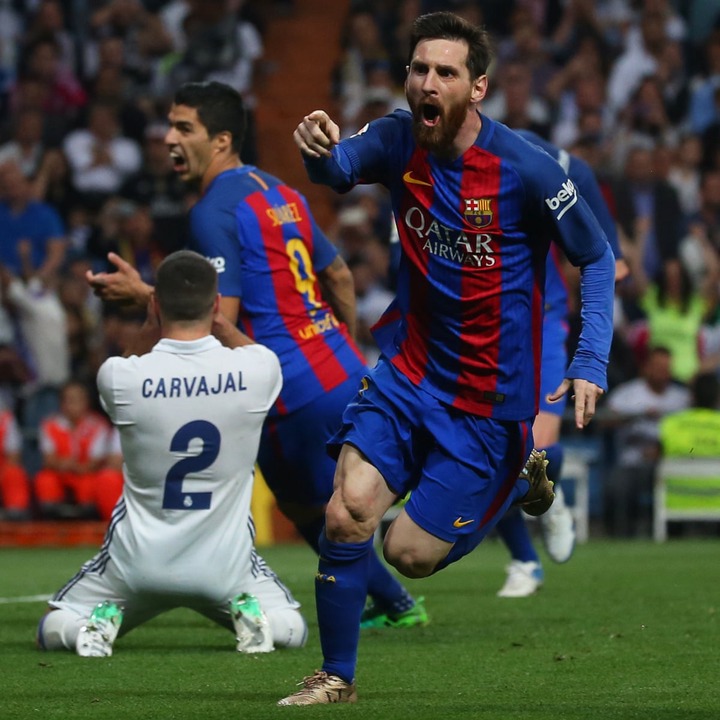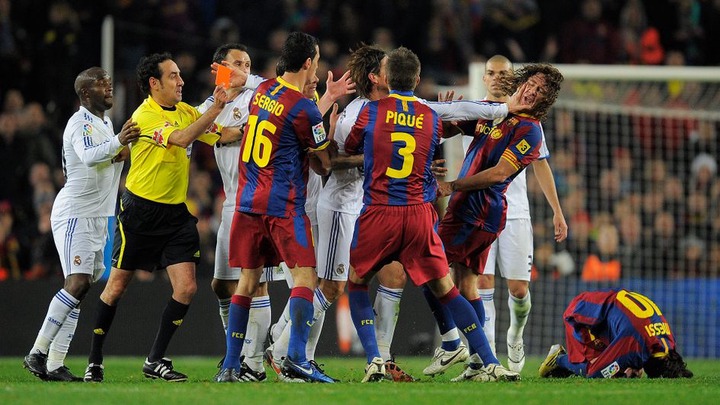 El Clasico is arguably the most exciting derby in the football world. It is battled between the two heavyweights of Spanish football, Barcelona and Real Madrid. The game is watched by millions worldwide as both clubs have a huge global fan base. This rivalry is also considered to represent opposing political views, Real Madrid is seen to be representing Spanish nationalism while Barcelona is seen to be representing Catalan nationalism.
Many legendary players have represented these clubs, such as Cristiano Ronaldo, Lionel Messi, Ronaldinho, Zinedine Zidane, Samuel Eto'o, Luis Suarez, Luís Figo and so on. These stars have surely not ruined the reputation of this big event. This derby has been known to be one of the best rivalries in the past decade.
2. The Milan Derby (Derby della Madonnina)
Clubs Involved: Inter Milan and A.C. Milan
Location: Italy
First Match Played: January 10, 1909
Match Records: 82 wins for Inter Milan
                           77 draws
                           67 wins for AC Milan.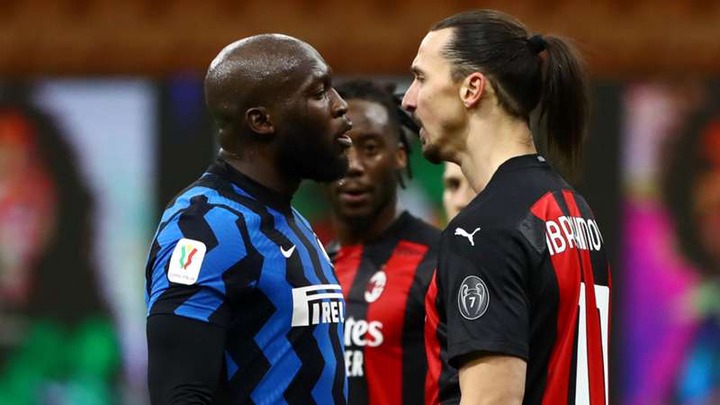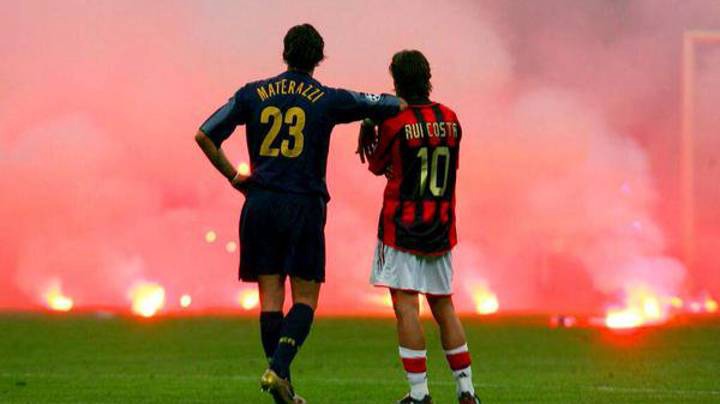 The Milan derby is considered as one the biggest in Italy. It is played between rivals of the same city, AC Milan and Inter Milan. Both clubs call San Siro stadium their home stadium, and both clubs want to show that they are the best team on that turf. The origins of this derby can be traced back to a social division between fans. Inter Milan had the legacy of attracting the bourgeoisie while AC Milan attracted the working class.
The two teams have been successful in their various ways, they both have 18 Serie A titles. Even though both teams have been broken by other league rivals during the past few years, this match still has importance in the hearts of their fans. Both clubs struggle to be the kings of Milan.
3. The North West Derby
Clubs: Liverpool F.C. and Manchester United F.C.
Location: England
First Match Played: April 28, 1894
Match Records: 80 wins for Manchester United
                            67 draws
                            57 wins for Liverpool F.C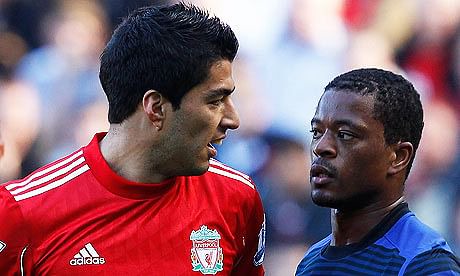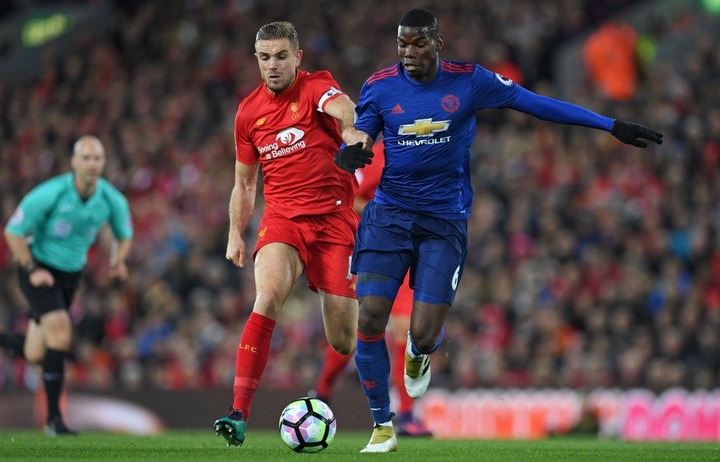 It is considered as one of the greatest rivalries in English football, the North West derby is one of the wildest sporting events in the world. Played between archrivals Manchester United and Liverpool, this game sees two of the most successful clubs in England battle it out. Both sides have won a total of 137 trophies.
This derby is just a part of the general animosity between Manchester and Liverpool. As the two cities are only 35 miles apart, they have always been in economic and industrial competition with each other.
This game has seen a lot of highlights, with many players confessing their hatred towards their opponents in public to fuel the rivalry. From last-minute victories to verbal abuses and brawls, this fixture has seen it all. This rivalry is the perfect representation of what English football is all about. A particular derby in 2019 was a pivotal moment in Liverpool's road to the league title.
4. The Manchester Derby
Location: England
Clubs Involved: Manchester City F.C. and Manchester United F.C.
First Match: November 12, 1881
Match Record: 76 wins for Manchester United
                          54 draws
                          52 wins for Manchester City.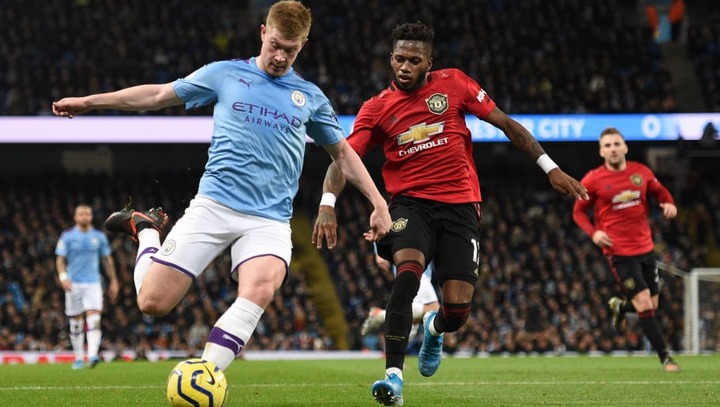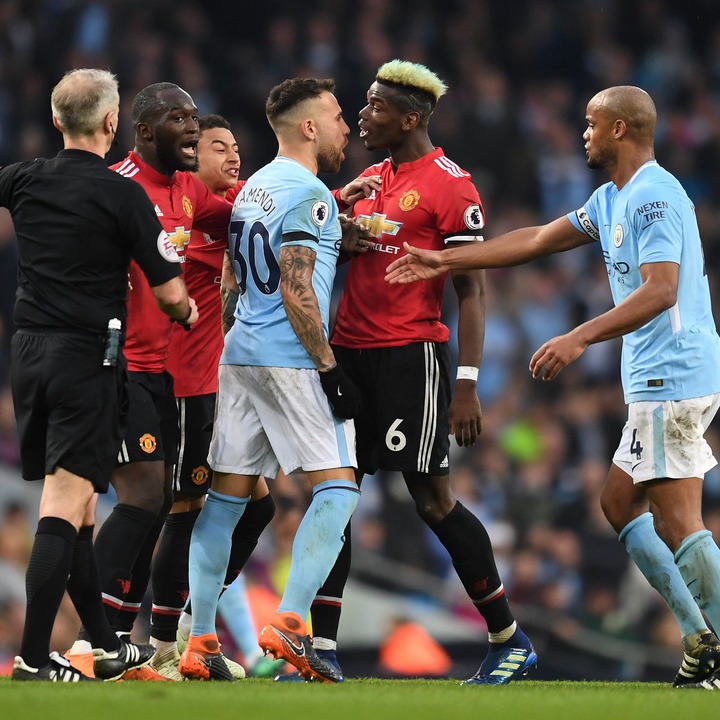 The Manchester derby is played between longtime city rivals Manchester United and Manchester City. These fixtures always attract large crowds. This derby gives Manchester City the chance to outshine their more popular rival. It also gives Manchester United the chance to show off some of the best English players to compete in the sport.
Like many other derbies, this one has seen its fair share of drama. One notable game in 2011 saw a large upset as Manchester City won 6-1. The "noisy neighbors" have always been a thorn in Manchester United's season. In recent times, Manchester City has played some mesmerizing football while also winning more recent Premier League titles.
5. The Italian derby (Derby d'Italia)
Location: Italy
Clubs Involved: Inter Milan and Juventus F.C.
First Match: November 14, 1909
Match Record: 112 wins for Juventus
                          77 draws
                          62 wins for Inter Milan.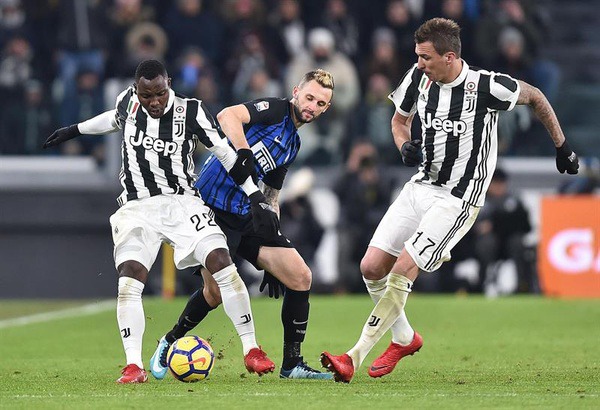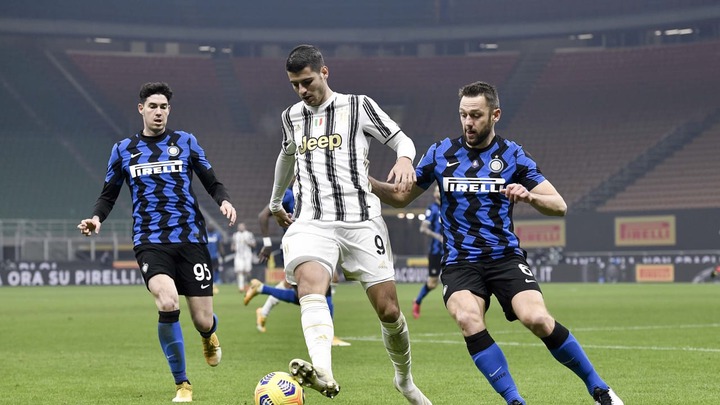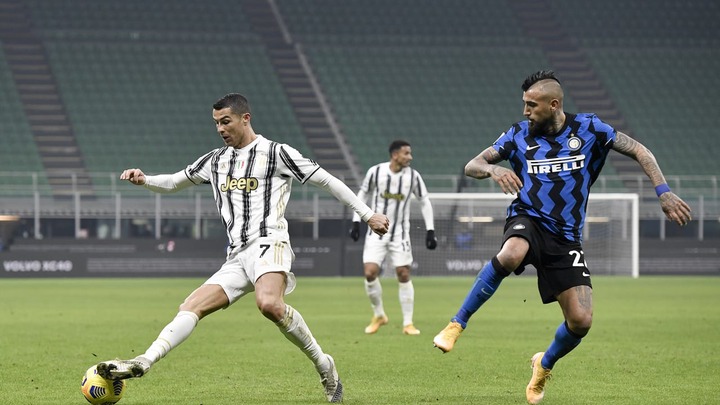 The Italian derby is an intense rivalry between two Italian giants, Inter Milan and Juventus. Like many other matches in the Italian Serie A, this derby is always entertaining in both good and bad ways. These matches have seen some controversial events, such as a game in the 1960-61 season where Inter Milan had their win overturned. The rivalry increased in 2006 when a match fixing scandal stripped Juventus of the Serie A title (and relegated them to Serie B). The title was awarded to Inter Milan.
Juventus have managed to win most of the matches in this feud. They have also seen more championship success in their league.
6. Der Klassiker
Location: Germany
Clubs Involved: FC Bayern Munich and Borussia Dortmund
First Match: October 16, 1965
Match Record: 62 wins for F.C Bayern Munich
                          33 Draws
                          33 wins for Borrussia Dortmund.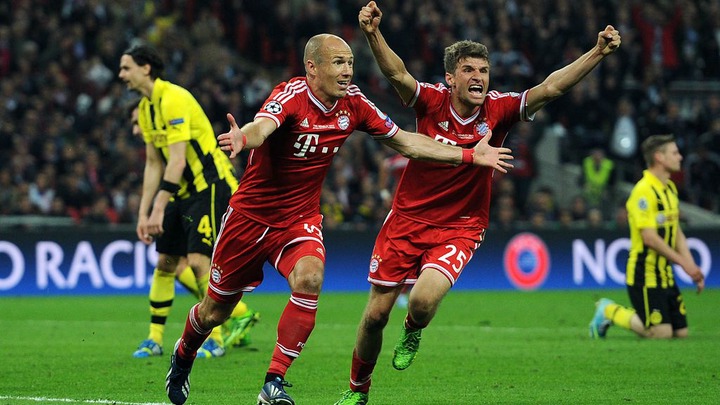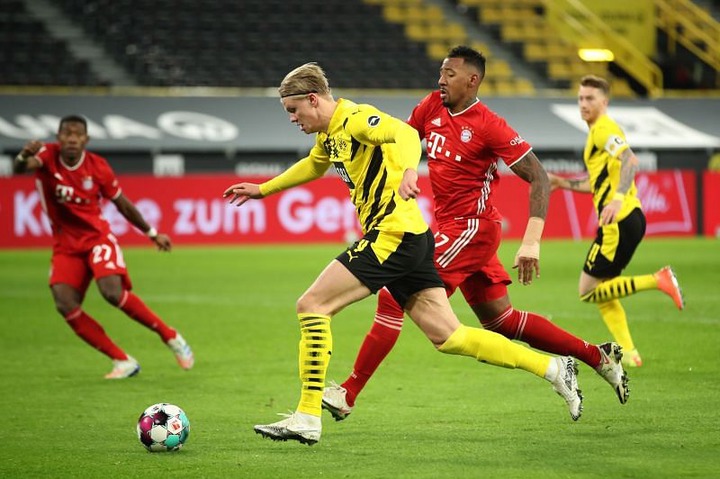 Der Klassiker is one of the biggest rivalries in German football. It is played between two of the most successful clubs in Germany, Bayern Munich and Borussia Dortmund. This rivalry grew in the 90s when Dortmund rose to prominence as they won back-to-back Bundesliga titles; the 1995-96 season had the established Bayern Munich club as the runner-up.
The 2010s saw this feud rise to new heights with both clubs being consistent contenders for the Bundesliga title. From rowdy crowds to some of the best football on exhibition, one should not pass on the opportunity to witness this epic battle.
7. The North London Derby
Location: England
Clubs Involved: Arsenal F.C. and Tottenham Hotspur F.C.
First Match: December 4, 1909
Match Record: 82 wins for Arsenal F.C
                          65 draws
                          53 wins for Tottenham Hotspur F.C.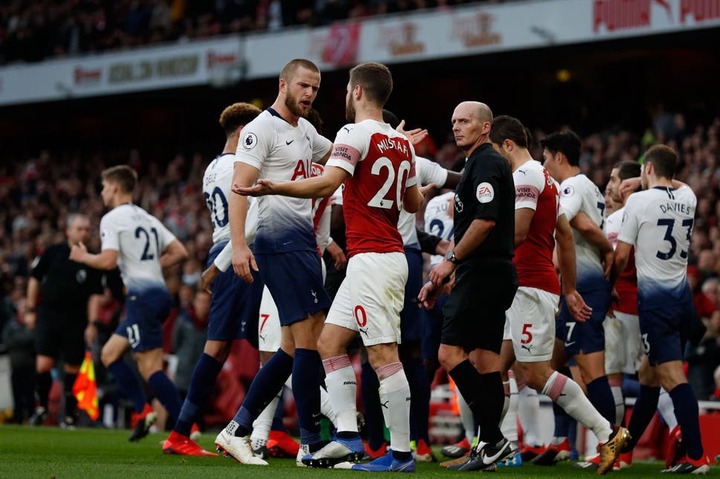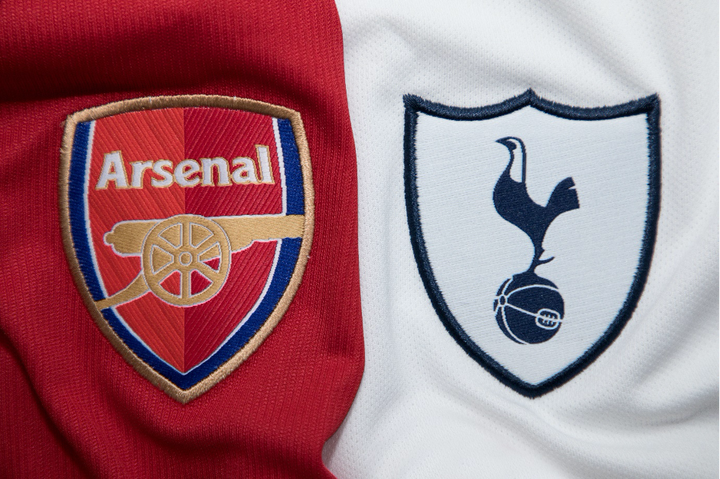 The North London derby is played between the two most notable clubs from London, Arsenal and Tottenham. As one of the fiercest rivalries in English football, this fixture always provides for an exciting contest played at a quick pace. This game always sees large attendance numbers, most notably when they have played at Wembley Stadium.
Arsenal has the edge in wins and championship success, but the past couple of seasons have proven to be tight affairs.
8. The Madrid Derby
Location: Spain
Clubs Involved: Atletico Madrid and Real Madrid CF
First Match: December 2, 1906
Match Record: 111 wins for Real Madrid
                        56 draws
                        58 wins for Atletico Madrid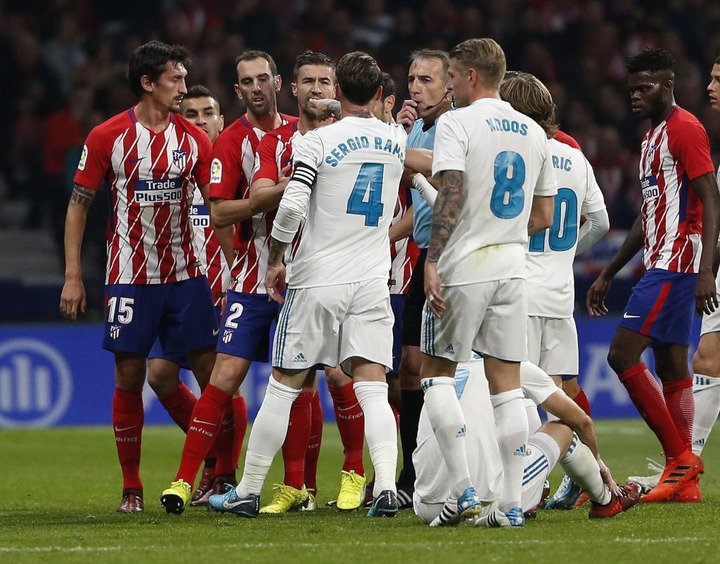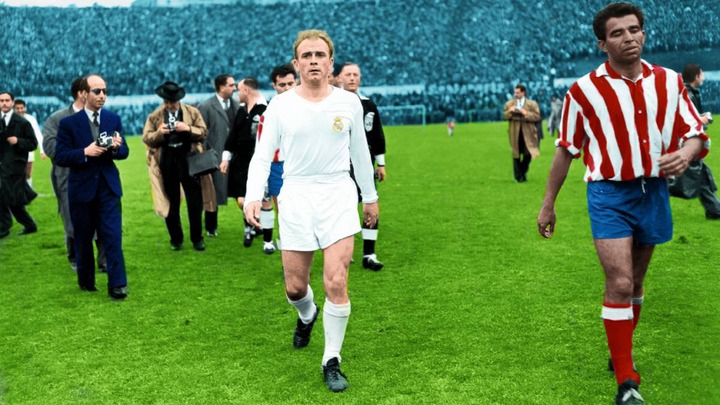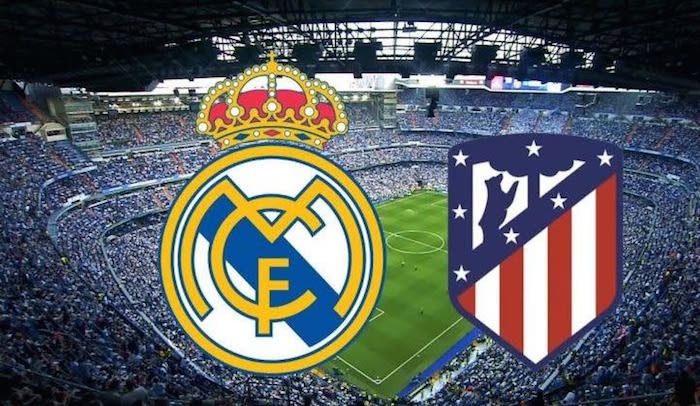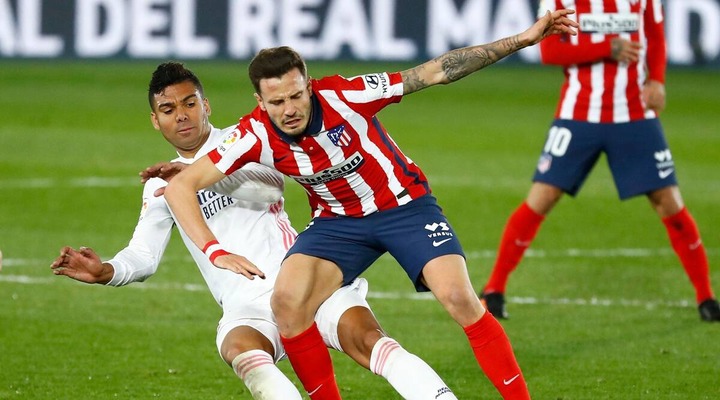 The Madrid derby, which is contested between city rivals Real Madrid and Atletico Madrid, is one of the most highly anticipated matches in La Liga. Real have prevailed as the victors more often as they have had more league success. However, Atletico have seen more championship success in the Europa League.
This rivalry, like other Spanish ones, can be seen as representing the clash of political ideals. Francisco Franco's regime became supporters of Real Madrid due to their European Cup victories in the 1950s. Atletico fans have since adopted a left-wing slant as a result.
In 2019, these clubs played against each other for the first time in the United States. This match was the highest scoring contest in derby history. The final score was 7-3 in favor of Atlético Madrid.
9. The Merseyside Derby
Location: England
Clubs Involved: Everton F.C. and Liverpool F.C.
First Match: October 13, 1894
Match Record: 93 wins for Liverpool F.C
                          66 draws
                          76 wins for Everton F.C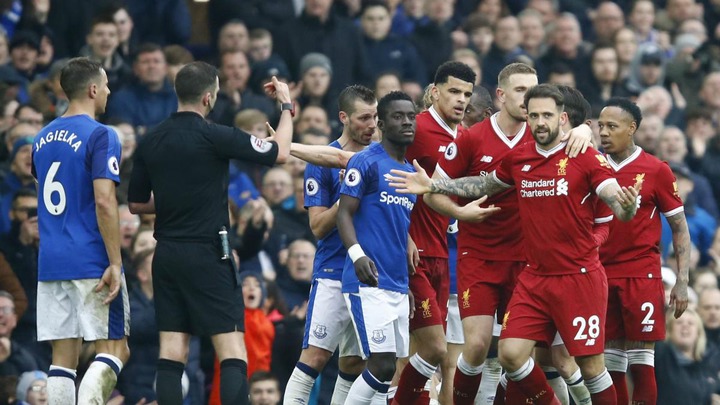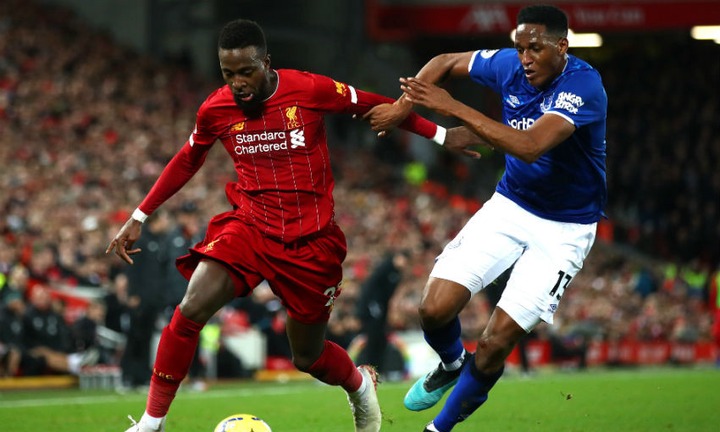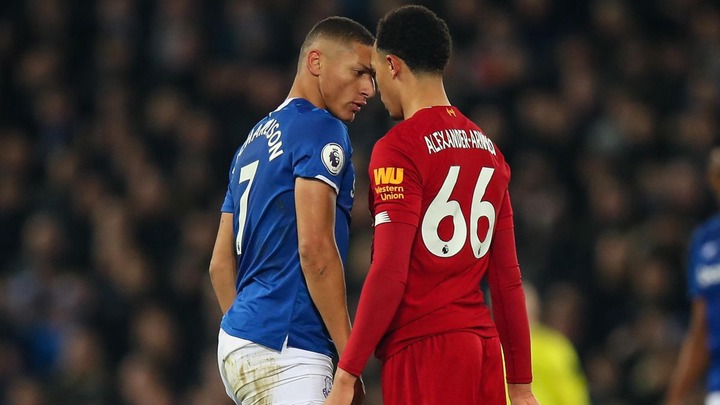 The Merseyside derby is known as the "friendly derby." This is due to Everton and Liverpool playing less than a mile from each other; there is no real social or political divide between these clubs. This feud is still a fierce one as this derby has the record for most red cards in the Premier League.
While Liverpool has long outclassed Everton in league competition, both teams take this derby seriously as they want to claim the title of being the best club in Liverpool.
10. The Old Firm Derby
Location: Scotland
Clubs Involved: Celtic F.C. and Rangers F.C.
First Match: May 28, 1888
Match Record: 163 wins for Rangers F.C
                          159 draws
                          99 wins for Celtic F.C.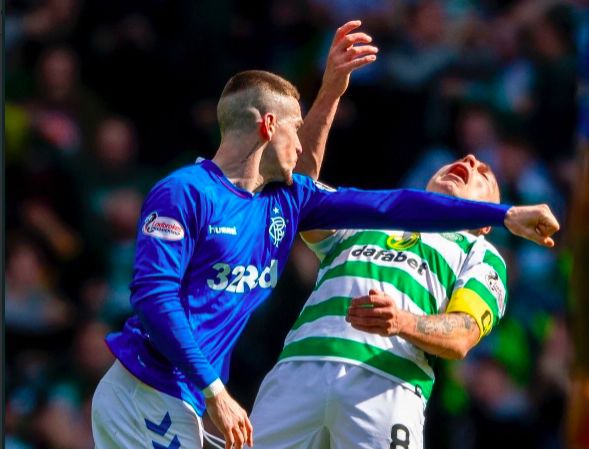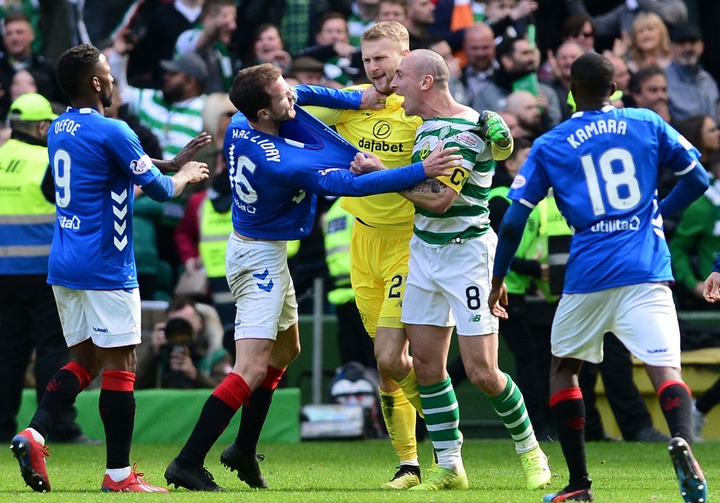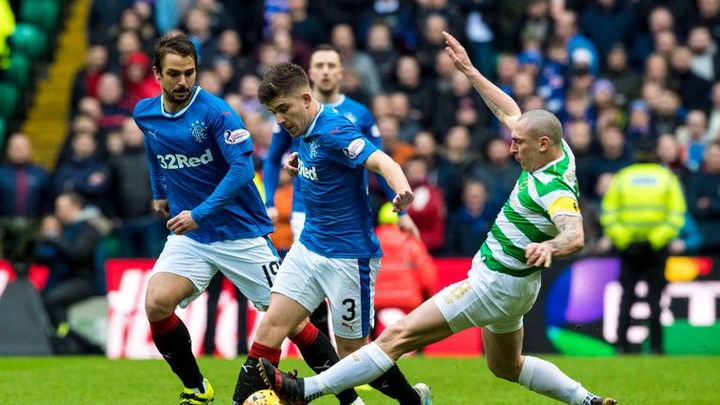 The Old Firm derby is contested between two of the most successful clubs in the history of Scottish football, Rangers and Celtic. This derby is one of the oldest and most fiercely contested. It is also responsible for generating millions in revenue for the economy of Scotland.
This rivalry features many complex disputes represented by both clubs, such as religion (Catholicism versus Protestantism) and national identity (Irish Scot versus British).
The game also has a history of violence with a number of fans being involved in pitch invasions as well as vandalism; the violence has even resulted in several deaths over the years. In short, one should go at their own risk if they wish to see this match.
11. Superclasico
Location: Argentina
Clubs Involved: Boca Juniors and River Plate
First Match: August 24, 1913
Match Record: 89 wins for Boca Juniors
                          83 draws
                          78 wins for River Plate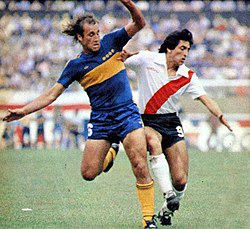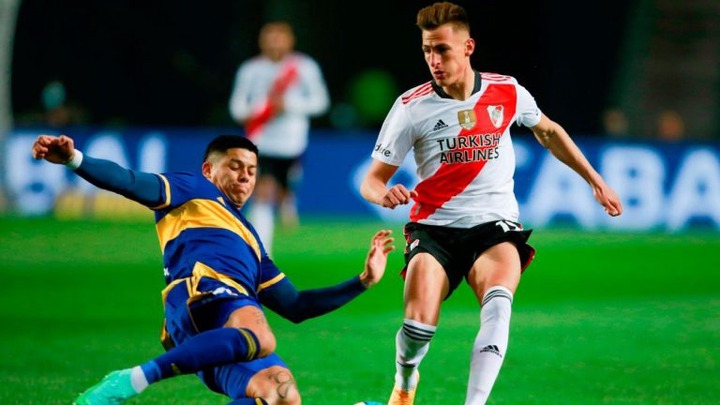 The Superclasico is one of the most intense derbies in the world. Since 1913, Boca Juniors and River Plate have battled to claim the title of being the best club in Bueno Aires. There is some social divide in the fan bases as Boca Juniors has the reputation of having working class supporters while River Plate fans tend to come from the upper class.
These clubs have frequently met in the Copa Libertadores. Throughout the 2010s, River Plate has eliminated Boca Juniors five times. The 2015 event saw a Boca fan attack some River Plate players with pepper spray. It goes to show that the rivalry between these clubs is serious business.
12. O Classico
Location: Portugal
Clubs Involved: S.L. Benfica and FC Porto
First Match: April 28, 1912
Match Record: 96 wins for FC Porto
                          88 draws
                      60 wins for S.L Benfica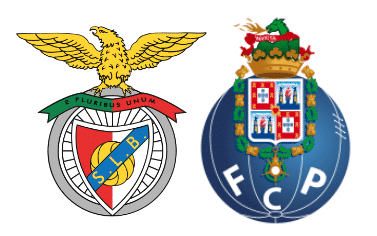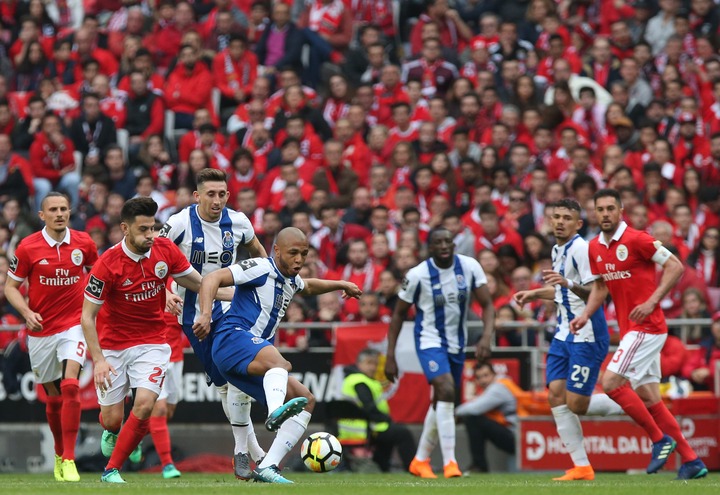 S.L. Benfica and FC Porto are two of the most prestigious clubs the Primeira Liga. They also respectively represent Lisbon and Porto, the two largest cities in Portugal. Lisbon and their team is seen as more laid back as well as having a preference for showmanship. Porto and the southern region is known for being more of a hardworking lot that likes to be humble. This clash of culture has created a rivalry that has a lot of animosity.
Benfica has consistently been a championship-caliber team in domestic competition. Conversely, Porto has seen more success in European competition. Ironically, this rivalry has never seen a match in European competition.
13. Derby of the Eternal Enemies
Location: Greece
Clubs Involved: Olympiacos F.C. and Panathinaikos F.C.
First Match: June 1, 1930
Match Record: 84 wins for Olympiacos
                          50 draws
                          70 wins for Panathinaikos F.C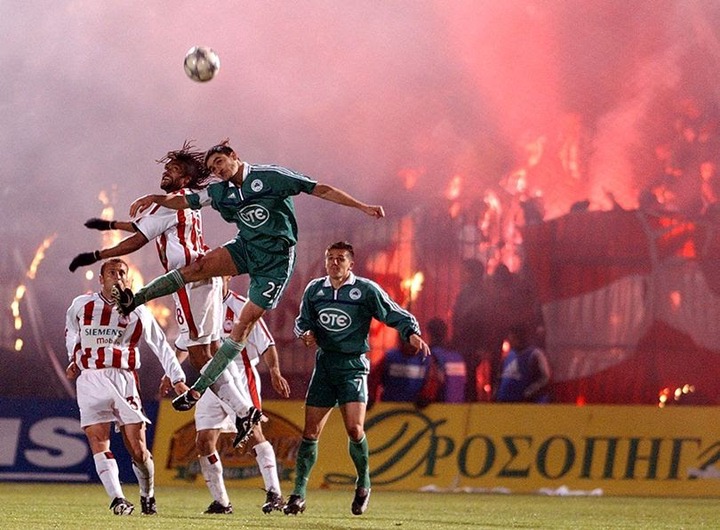 The intensity of the rivalry between Olympiacos and Panathinaikos can be traced back to the social difference between their regions and their fans. Panathinaikos is based in the capital city of Athens, which represents upper class society and old Athenian society. Olympiacos play out of Piraeus, a port city that offers a working class fan base.
This derby carries over to the fans as well. Violent incidents are common around the time this derby occurs. One incident in 2007 saw a Panathinaikos fan stabbed to death during a clash between fans.
14. Paulista Derby
Location: Brazil
Clubs Involved: Corinthians and Palmeiras
First Match: May 6, 1917
Match Record: 129 wins for Corinthians
                          128 draws
                          111 wins for Palmeiras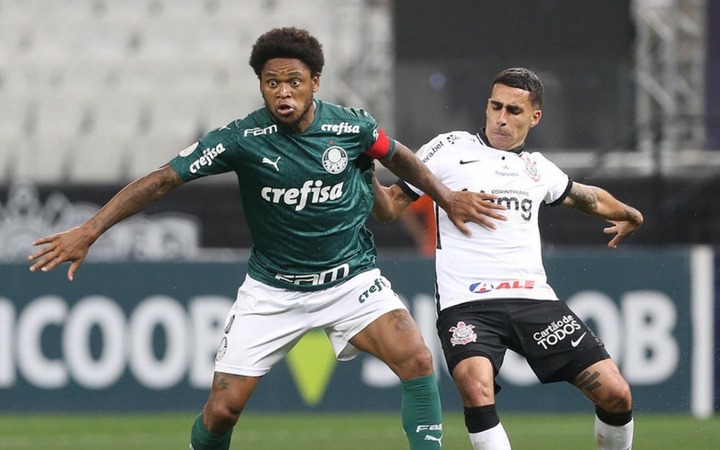 The Paulista derby is the biggest rivalry in Brazil. The feud is between Corinthians and Palmeiras, two of the oldest clubs in São Paulo. This derby started in 1917 when the established Corinthians, who had been undefeated in 25 games, lost to the relatively new Palmeiras with a score of 3-0. This humiliating defeat was never forgotten.
Palmeiras have been able to have more shutout wins over their rival. One notable game in 1933 saw them defeat Corinthians 8-0. In 2020, Palmeiras defeated Corinthians in the finals of the Campeonato Paulista.
15. The Rome derby
Location: Italy
Clubs Involved: S.S. Lazio and A.S. Roma
First Match: December 8, 1929
Match Record: 71 wins for A.S Roma
                          53 draws
                          66 wins for S.S Lazio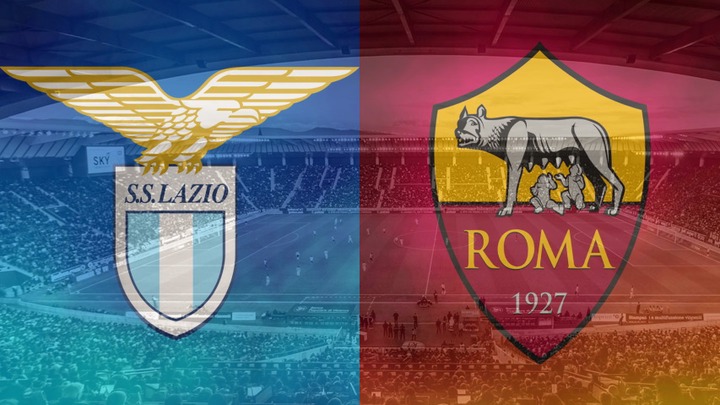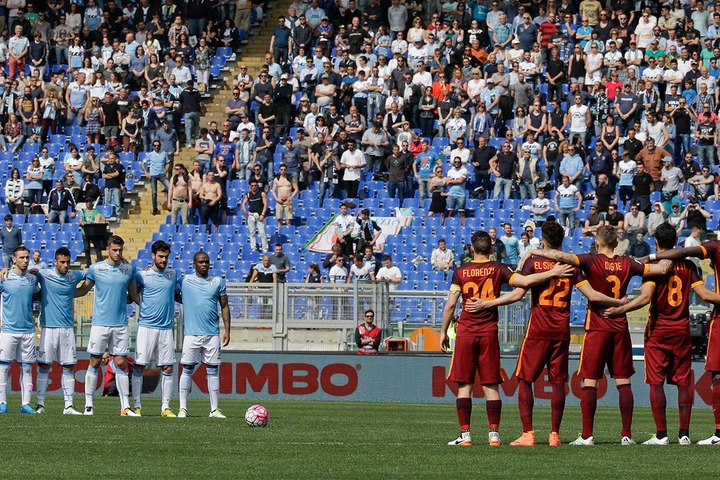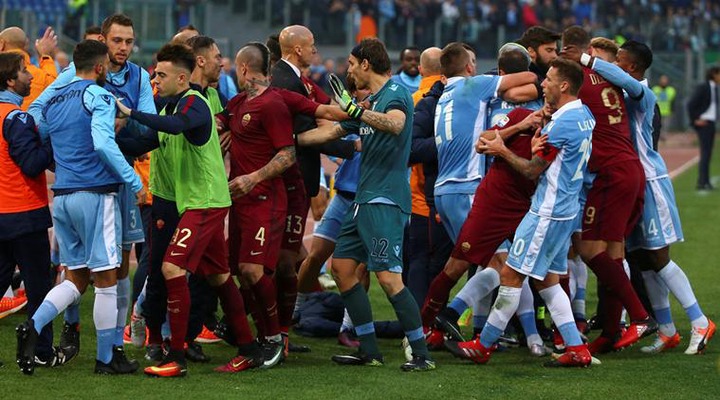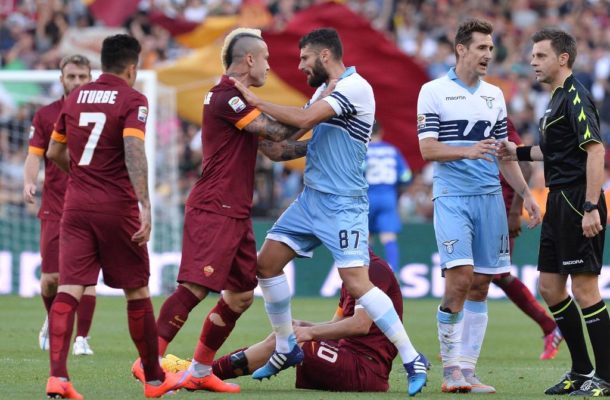 This derby originated back in the 1920s due in part to the action of Benito Mussolini. A.S. Roma was formed when three Roman clubs were merged together to challenge the dominance of the Northern Italian clubs. S.S. Lazio resisted to be a part of the merger. Since then, these two clubs have battled to take the title of being the best club in Rome. Earning bragging rights is important for these clubs as they both want to represent Rome against the more prestigious northern clubs like Juventus and Inter Milan.
This rivalry has seen plenty of violence between fans. A match in 1979 saw the first fan fatality in Italian football when a Lazio fan was hit in the eye and killed by a flare fired by a Roma fan.
Content created and supplied by: Usualtalks (via Opera News )
Opera News is a free to use platform and the views and opinions expressed herein are solely those of the author and do not represent, reflect or express the views of Opera News. Any/all written content and images displayed are provided by the blogger/author, appear herein as submitted by the blogger/author and are unedited by Opera News. Opera News does not consent to nor does it condone the posting of any content that violates the rights (including the copyrights) of any third party, nor content that may malign, inter alia, any religion, ethnic group, organization, gender, company, or individual. Opera News furthermore does not condone the use of our platform for the purposes encouraging/endorsing hate speech, violation of human rights and/or utterances of a defamatory nature. If the content contained herein violates any of your rights, including those of copyright, and/or violates any the above mentioned factors, you are requested to immediately notify us using via the following email address operanews-external(at)opera.com and/or report the article using the available reporting functionality built into our Platform See More