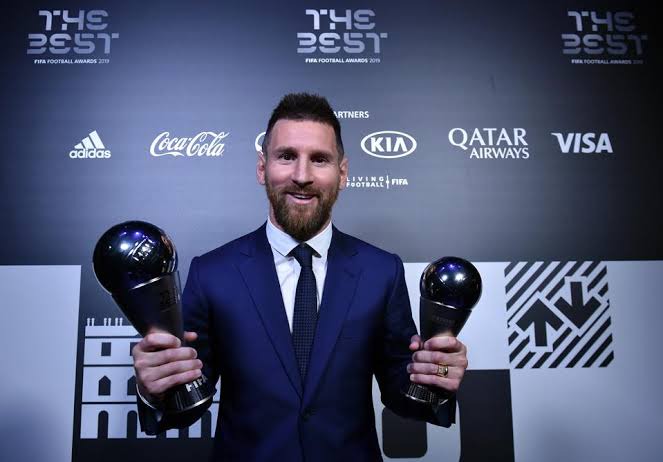 Foot ball has been a cherished, loved, demanding and exciting sport over the years. We have had so many well known foot ball stars that have stood out over the years; from Pele to Diego Maradona, David Beckham, J.J. Okocha, Michael Owen, the list goes on forever, from all around the world. This is to tell you that football is a loved game that has been in our midst for decades, and it's not stopping.
As generations have gone by, new stars have emerged. And presently the international organization said they will award and recognize the best player of the year and decade.
In order to get a fair vote, they insisted that its members across 150 countries should vote for the best player of the year, and it was the Argentine who carried it all.
Lionel Messi was crowned the world's best player of the decade between 2011 and 2020 by the International Federation of Football History & Statistics (IFFHS).
The 33-year-old barcelona legend, had beated his arch-rival Cristiano Ronaldo who came second on the list. Eight other superstars, however, followed the list to win the glamorous award.
Other big names that were shortlisted among the ten, are Andres Iniesta, Neymar, and Sergio Ramos.
Full list of the top 10 best players of the last decade by the IFFHS are:
Lionel Messi (Argentina)
Cristiano Ronaldo (Portugal)
Andres Iniesta (Spain)
Neymar (Brazil)
Sergio Ramos (Spain)
Manuel Neuer (Germany)
Robert Lewandowski (Poland)
Gianluigi Buffon (Italy)
Zlatan Ibrahimovic (Sweden)
Luka Modric (Croatia)