Here is today's transfer news for Arsenal FC and other outfits as at 10pm.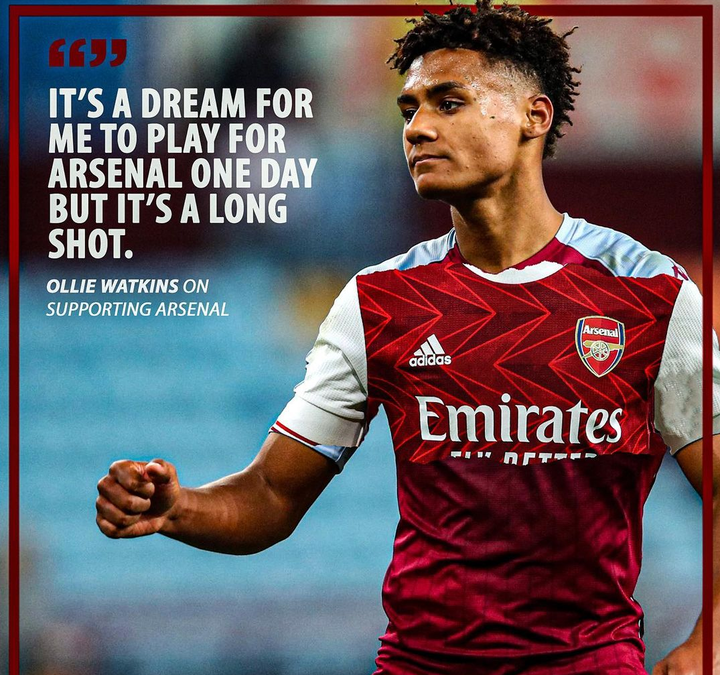 ArsenalFC.
Th English Premier League side, Arsenal FC are showing interest in signing the Aston Villa FC and English sensational central forward, Ollie Watkins during summer transfer market, according to the latest report.
Paris Saint-Germain.
According to the latest reports, the French Ligue 1 side, Paris Saint-Germain FC are showing interest in bringing the Spanish and FC Barcelona sensational defender, Jordi Alba to their club this summer, alongside Lionel Messi.
Manchester City.
The Manchester City manager, Pep Guardiola says he will consider making the Uruguayan sensational strikel Ederson the team's penalty taker after midfielder Ilkay Gundogan missed from the spot against Liverpool on Sunday, according to the latest report
FC Barcelona.
FC Barcelona and French sensational defender, Samuel Umtiti rejected a move to Liverpool in January, according to The Athletic. The Reds were eager to bring the Frenchman to Anfield, but hell to remain at Camp Nou and fight for a place in Ronald Koeman's team, according to the latest report..
Content created and supplied by: CertifiedSports (via Opera News )