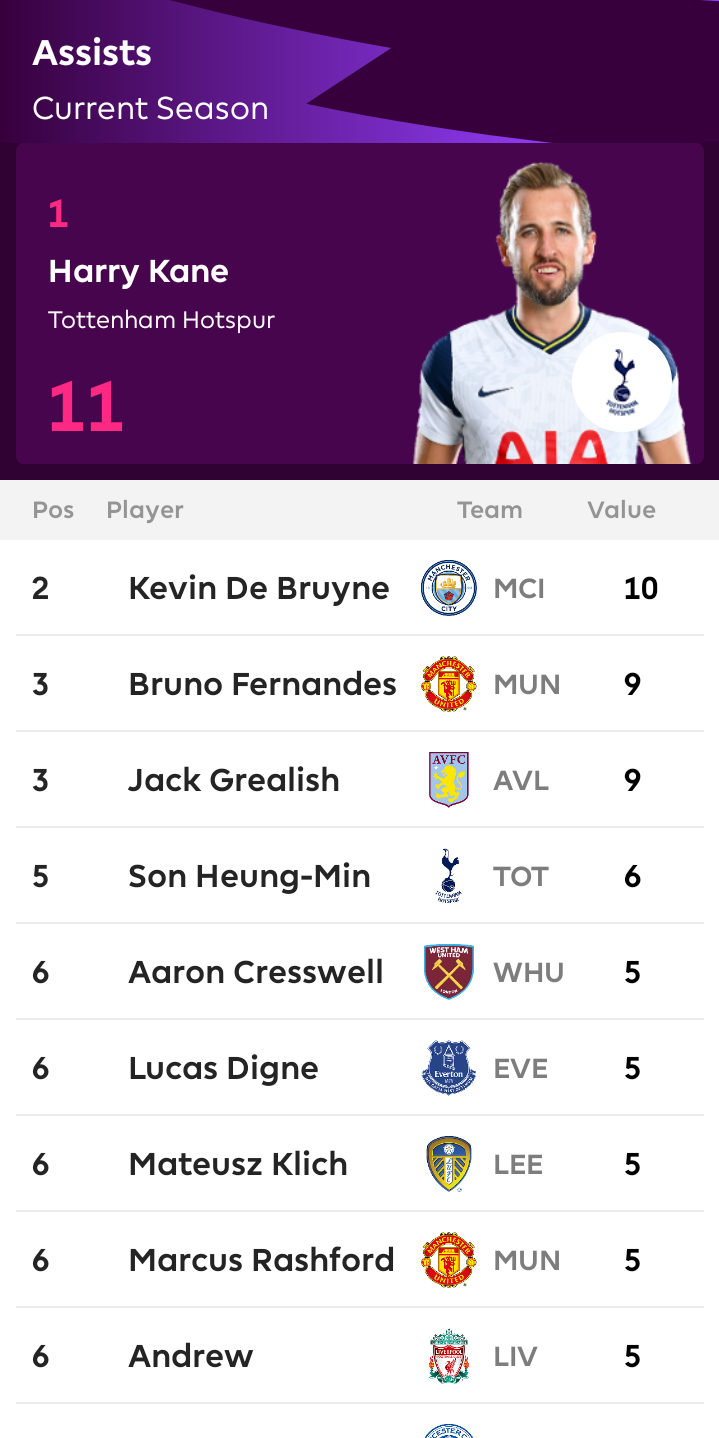 The premier league race for the most assist this season seems to be tougher than previous seasons.
Manchester City Playmaker Kevin De Bruyne isn't just dominating the assist Leaderboard as he does in previous years.
So far this season, with more than half of the seasons fixtures played, Tottenham Hotspur striker Harry Kane leads the assist Leaderboard with a total of 11 assists so far.
He is followed by the Belgian Kevin De Bruyne who has provided 10 assists so far in the premier league.
Manchester United midfielder Bruno Fernandes became joint in third position with Jack Grealish following Manchester United 9-0 victory over Southampton at Old Trafford.
Bruno Fernandes provided two assists in the second half of the game to Anthony Martial and Daniel James respectively to move him up from fourth position in the premier league assists Leaderboard to joint third position with Jack Grealish.
Who do you think will win premier league play maker of the season at the end of the campaign?
Content created and supplied by: Flamerz_Sport (via Opera News )