London billionaire and Chelsea big fans throw out a complicated question to the Chelsea fans as the club gets back to their good form.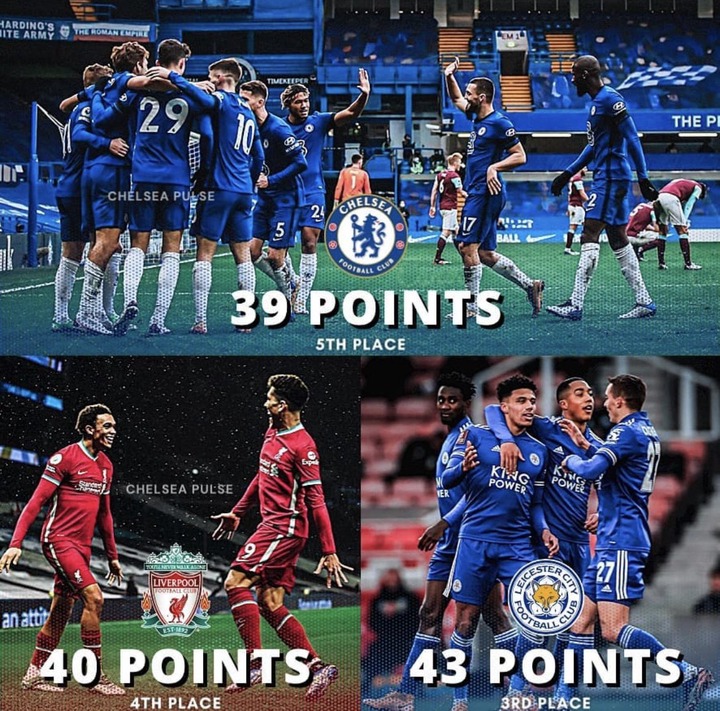 After the sacks of Frank Lampard, Chelsea's new coach Thomas Tuchel has managed to bring the winning mentality back to the team.
After he is appointed as the Blue head coach he has played three matches won two, draw one and that has close the gap between the Chelsea team and others' top four teams.
Chelsea now has 39 points, one point separating them from Liverpool that sits fourth in the league, and four points separating them from Leicester City that sits third on the Premier League table.
The fans are now dreaming of a top-four finish, with this growth in confidence from the team and fans, London mogul Frank Khalid posted the below question for the fans to response
He posted: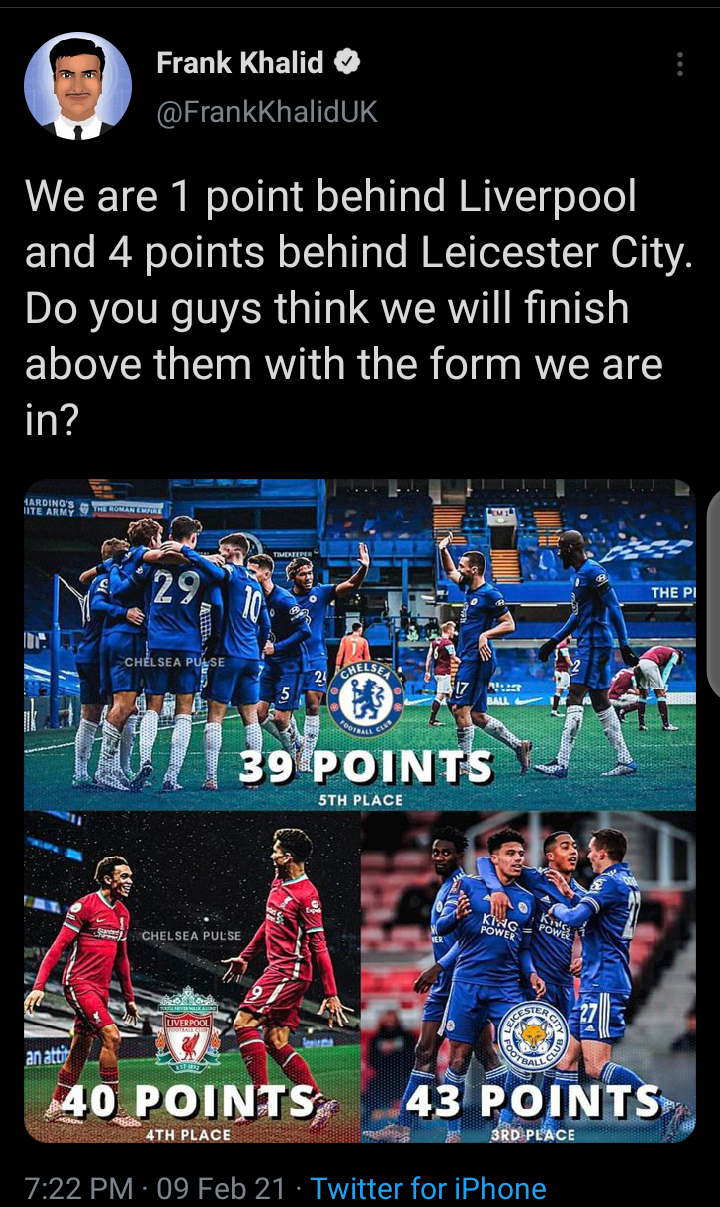 Fans took to the comments section to reacted to this question, some think it is possible while others think it is impossible.
Fans reactions below: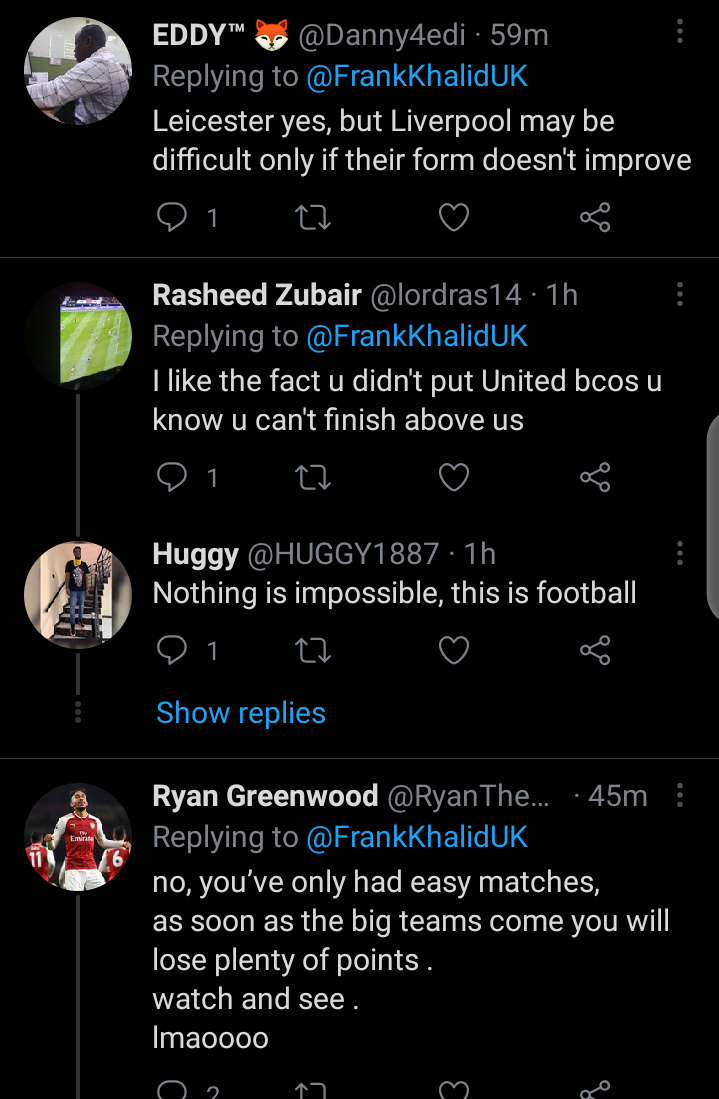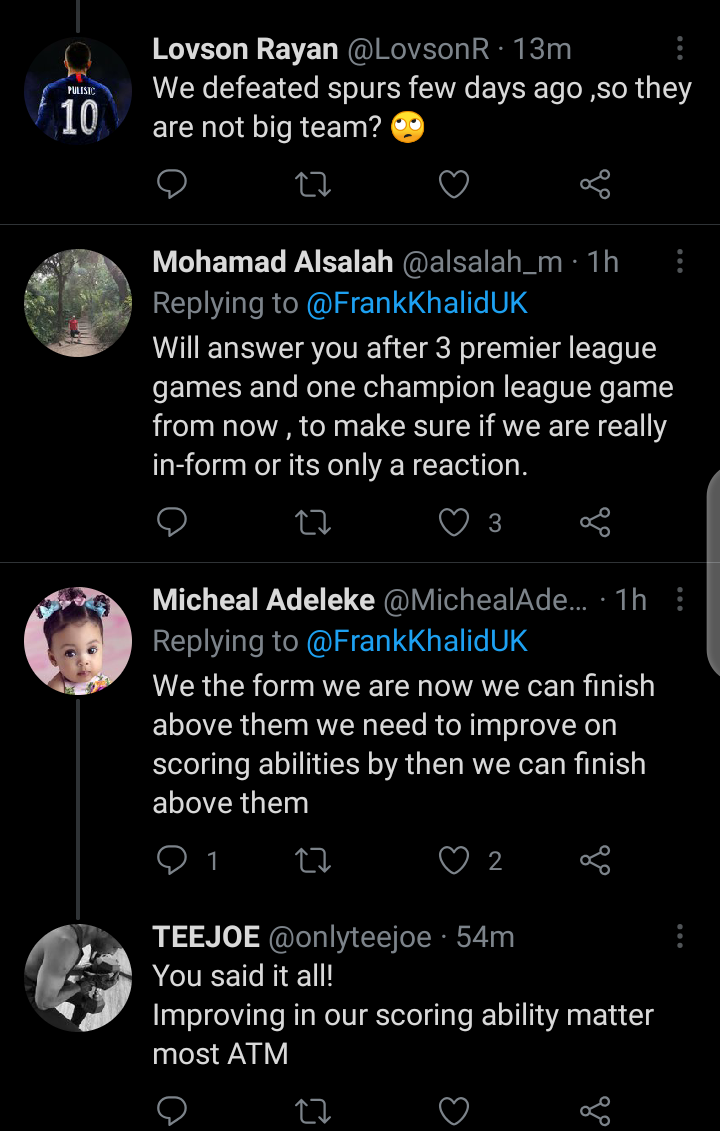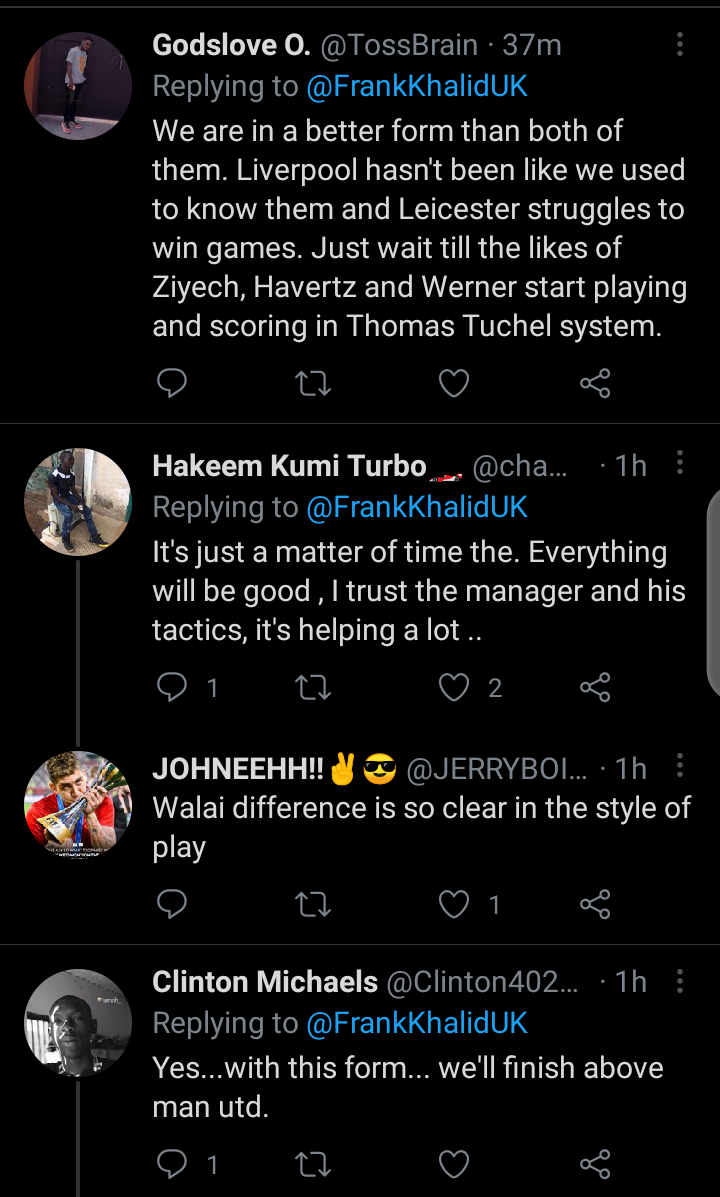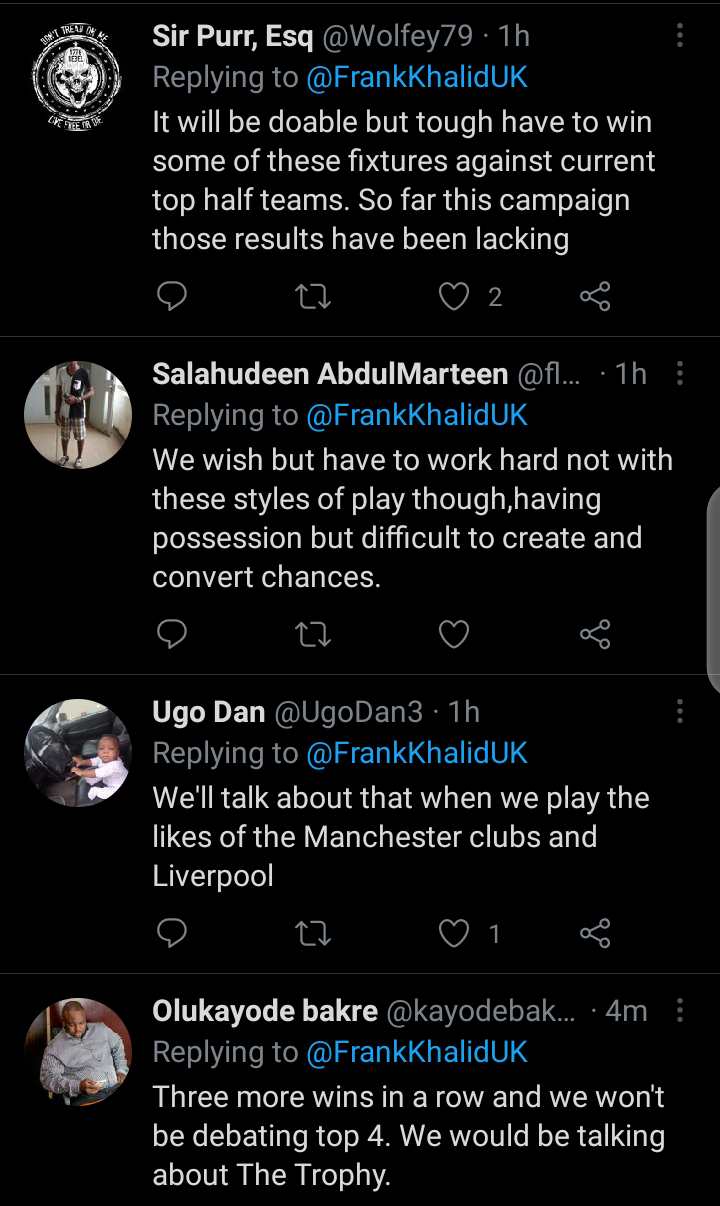 Can Chelsea still make the top-four finish this season judging with their current form?
You can share your opinion by dropping your comment. Don't forget to like and share. Please click on the following icon for more updates.
Content created and supplied by: AbbasOlarewaju88 (via Opera News )