It is okay to say that the name Krzysztof Piatek would have garnered mostly puzzled looks from football fans and frantic doubts three years ago.
The dream of every footballer is to play for a big club at the highest level of their career as it is simply something they deserve for their talent to be put into the best possible use, most especially when they're plying their trade at a relatively lowly club or obscure league .
However, some players remain a one-club man even if their team isn't winning trophies, while on the other hand, we've also seen some one-club man who has also won a lot of trophies like Paolo Maldini, and Steven Gerrard. But for many who ain't fortunate enough, the dream of competing for titles in top domestic leagues and playing in Europe big tournament, as well as the part of making mouthwatering money is the key in their decision to move to a bigger club from their relatively obscure team or league.
Young Polish striker Krzysztof Piatek, who rised from unknown Ekstraklasa league in Poland to stardom.
The Polish forward career was more of organic growth, he began his career with a local team
Dziewiatka Dzierzoniow in 2006 before he moved to Lechia Dzierzoniow in the Liga III in 2011, he also played at Zaglebie Lubin in 2013 featured for the junior and reserve team of the club, Piatek made a huge leap in his career with the new arrival of Piotr Stokowiec as the new manager of Lubin who promoted him into the first team as he went on to made his debut in the Ekstraklasa league against KS Cracovia.
As Piatek continues to grow into his professional career, he became a regular starter for Zaglebie Lubin in the Liga I the second tier of Polish football, and his lethal performance got his team promoted to the Ekstraklasa league, after earning promotion with the club Piatek scored his first league in 2015 against Lech Poznan to helped his team finished third in the 2015-16 season earning a medal and qualifying for European competition for the first time in the club's history since the Championship winning team of 2006-07.
Piatek had an impressive stint with Zaglebie, he played a total number of 85 matches and scored 18 times including appearances in the Polish Cup and UEFA Europa League qualifying stages, having performed impressively well with Zaglebie Lubin he moved to KS Cracovia in 2016 and over the course of the next two seasons he scored 32 league goals in 65 appearances for the Cracovia.
His 21 goals haul in the 2017-18 campaign made him the third top goalscorer in the Polish League, and boom his performances didn't escape the eyes of various football agents, most especially Gabrielle Giuffrida who alerted Genoa boss Enrico Preziosi, despite playing in a relatively obscure league in Poland.
The job of every football agent is to spot great talent in football and market the player to clubs who are interested in signing him, so in other words, in 2018 Piatek was signed by Genoa on a four-year contract after fantastically doing well for KS Cracovia for a reported fee of €4 million. Following his move to Genoa, he hit the ground running immediately in just 17th minutes to score four goals, including a hattrick on his debut for Genoa in Coppa Italia win over Lecce.
Krzysztof Piatek in action during the Serie A football match between Torino Fc and Genoa Cfc. Torino Fc wins 2-1 over Genoa Cfc.
Piatek's STATS
The First AC Milan player since Oliver Bierhoff to score in his first four Serie A starts for the club
The First player since Andriy Shevchenko in 1999 to score in his first five Serie A appearances
The first player to score eight goals in his first six Serie A games since Karl Aage Hansen in 1949
The First player since Christian Vieri in 2002 to score in each of the first seven rounds of a Serie A season
Piatek didn't lose sleep on his scoring form, as he continued from where he stopped in the Coppa Italia by scoring in his Seria A debut six minutes into the match in a 2-1 victory against Empoli, he also didn't stop there, the following week he scored his first brace of the season in a 5-3 loss to Sassuolo which also followed with another strike in a 4-1 loss to Lazio as he became the first player since former Milan forward Andriy Shevchenko in 1999 to scored five goals in his first four Seria A match appearances.
He's the most complete striker I've ever worked with. He's one of the best hitmen in Europe." – Genoa manager Cesare Prandelli on Piatek.
As Piatek continues his exploit in Italian football, he kept banging in goals, and in the following match he had already scored his 10th goal across all competitions and in the process, he became the first player across Europe's elite leagues to reached that feat for the season.
Piatek also continues his scoring form by scoring a brace in a 2-1 win over Frosinone to make his goals 8 in six matches in the league which was the best start for a debutant since Karl Aage Hansen in the 1949-50 season.
He also went a step ahead to became the first player since Gabriel Batistuta in the 1994-95 campaign to score in each of the first seven Seria A matches when he scored in a 3-1 defeat to Parma.
One unique thing about Piatek is that his meteoric rise in just six months from the relatively obscure Ekstraklasa league in Poland with KS Cracovia showed he's a player that would deliver if he gets the opportunity to mingle and play with more intelligent and technically gifted players. And thankfully he got the opportunity of playing at Genoa and as that he painted the Seria A with goals in his short stint making his mark for ' The Griffin'.
In 2019, the Polish forward switched club by joining one of the biggest club in Italian league AC Milan for a reported fee of €35 million, Piatek was signed by the Rossoneri as a replacement for the Argentine Gonzalo Higuain who joined Chelsea at that period.
His debut for Milan wasn't a debut that comes with an instant great performance with goals just like his debut for Genoa.
However, three days later against Napoli he hit the ground running by scoring a brace for Milan in the Coppa Italia quarter-final match and he was given a standing ovation by the fans when he was substituted.
Having performed impressively in the Coppa Italia quarter-finals match, Piatek was voted the most valuable player in the match by the fans, and also continue from where he left his scoring form in the match against Napoli and in his first league match for Milan, he scored his first goal away from home against Roma in a match that ended in a 1-1 draw.
Piatek continues his scoring form with a hattrick against Cagliari and a brace against Atalanta making him the fastest player to scored six goals for Milan in all competitions and he also became the first Milan player to score in his first three starts in the league since Balotelli.
Unfortunately for Piatek, he couldn't replicate his mouthwatering performance at Genoa for Milan, as he struggled to score goals for his new side, he only scored four league goals in the first half of the 2019-20 season.
His poor run of form led to his exit from Milan in January, moving to Hertha Berlin in Germany for a reported fee of €27 million on a long term contract, and since he joined he has only played 6 matches and scored one goal.
"With Krzysztof, we're getting a very talented striker who's already proven himself at the highest level in Serie A and with the national team with his goal threat and attacking quality. We now have even more quality in attack with him ." – Hertha sporting director Michael Preetz
Although he didn't have a rosy stint with the Rossoneri after performed greatly for Genoa when he joined from the obscure and unknown KS Cracovia in the Ekstraklasa league in Poland, however that doesn't mean Piatek isn't a player that won't deliver for his new club in Germany having defied the odd from a league in Poland to a bigger league at Italy and now in Germany.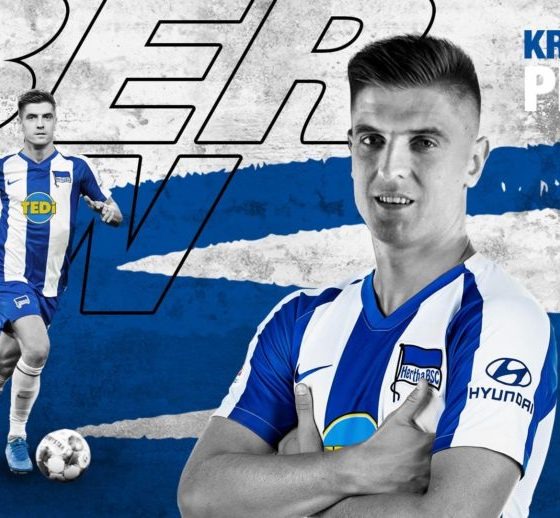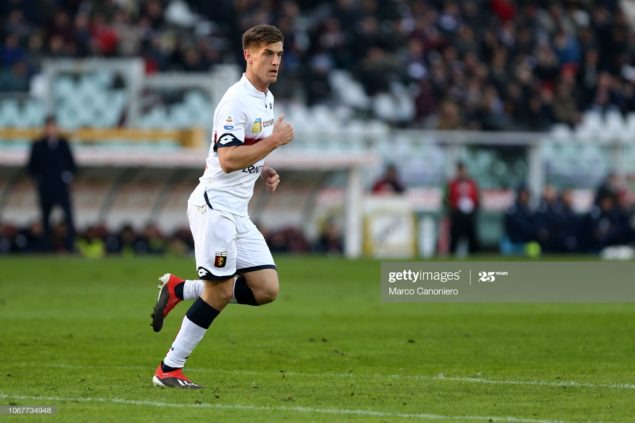 Content created and supplied by: Abdulameed105a (via Opera News )