A sitting capacity of 75,000 makes Allianz Arena the one of the most biggest and beautiful structural edifice in Germany.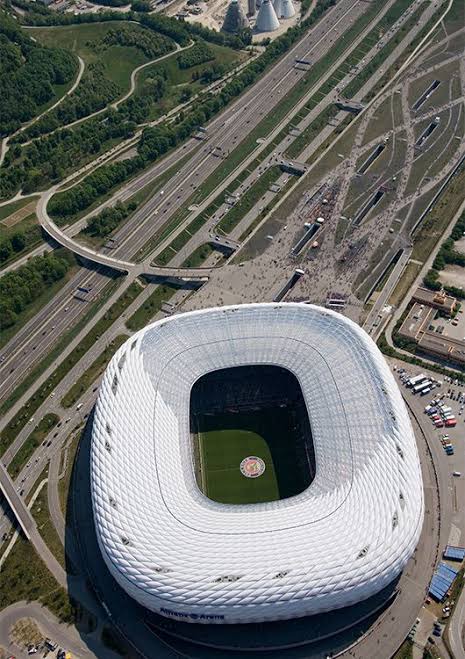 The construction of the Stadium was completed in 2005, and Bayern Munich, one of the tenants of the Arena shifted their home from Munich Olympic Stadium to Allianz Arena same year.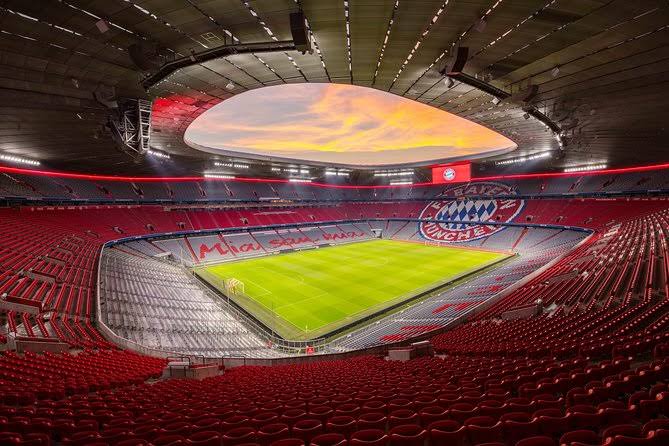 Allianz Arena is one of a kind Stadium in the World. The unique characteristics of being able to change her exterior color made it one of the most beautiful football Arena and the only Stadium with such design.
German Bundesliga Giant Bayern Munich shares the Stadium with 1860 Munich and Germany National football team.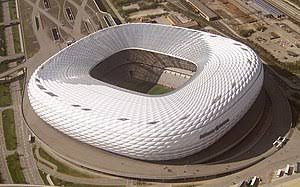 The Stadium has also hosted some major sporting events like the FIFA world Cup in 2006, the UEFA Champions League final in 2012. The final of the 2023 Champions league final will also be played in the Stadium.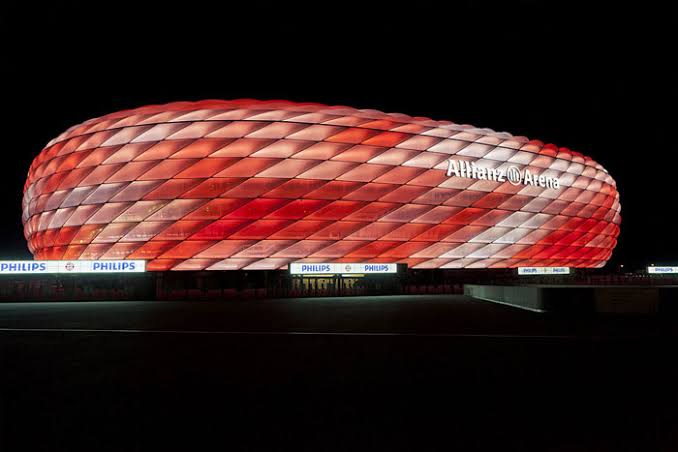 Whenever Bayern Munich has their home games at Allianz Arena, the exterior color of the Stadium changes to Red, the traditional color of the club. The color changes to Blue during 1860 Munich's Matches.
Just like a chameleon that mimicks the color surrounding it, Allianz Arena is white when Germany National team is playing their match.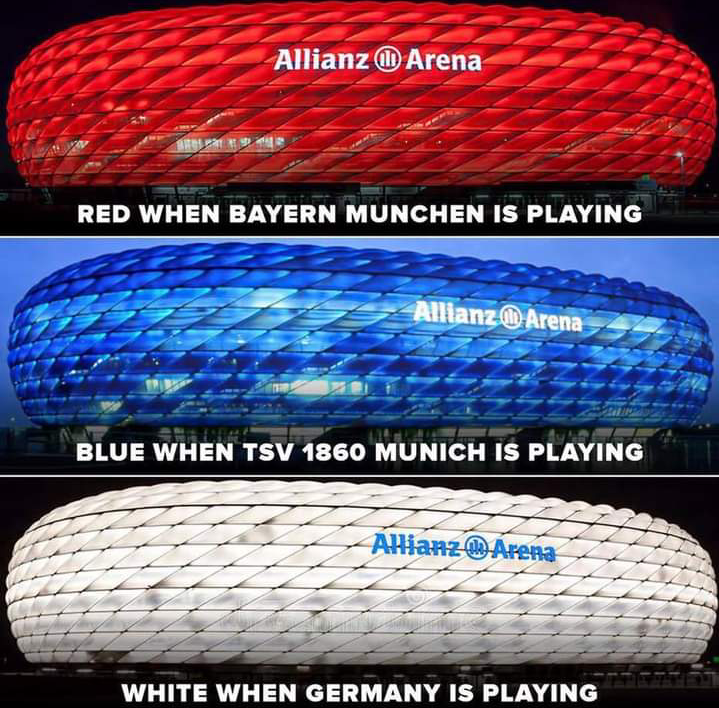 Follow for more updates.
Content created and supplied by: AminullahiMuritala (via Opera News )