Chelsea beats Atletico Madrid 1-0 in the first leg of the UEFA Champions League Round of 16 ties held in Bucharest in Romania.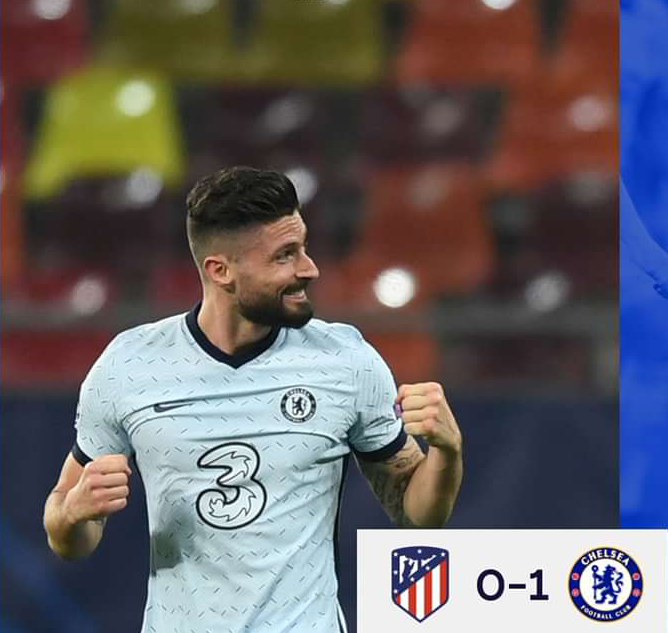 The Blues clashed with the Spanish faint, Atletico Madrid in a neutral ground for their first leg of the Round of 16 fixture.
Thomas Tuchel's Chelsea was supposed to play Diego Simeone's Atletico Madrid in Wanda Metropolitans Stadium in Madrid but the venue was changed and scheduled to be played in Bucharest in Romania.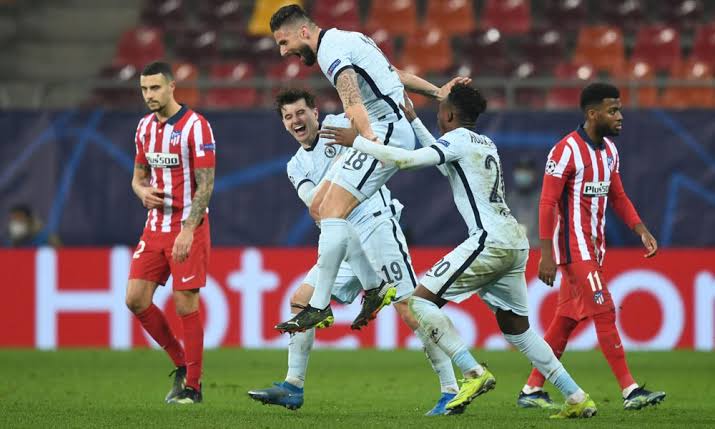 The reason for the change of venue is as the result of the Spanish government strict law which prevents travellers from some European countries from entering Spain which includes the United Kingdom.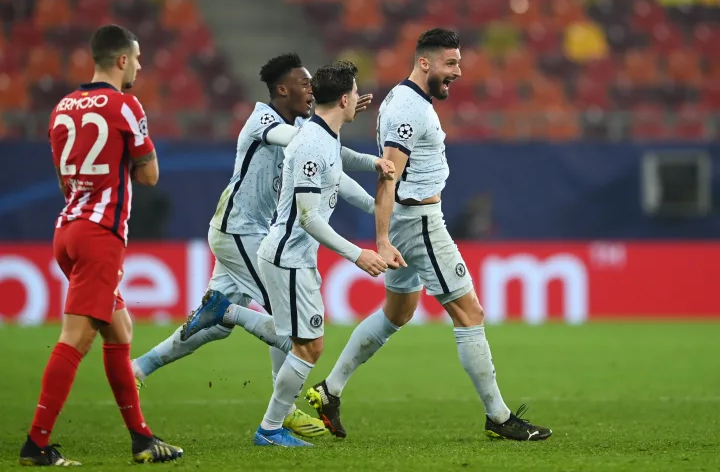 Atletico Madrid had no choice but to play their home game on a neutral ground which is a disadvantage to them as it feels almost the same as playing in an away game.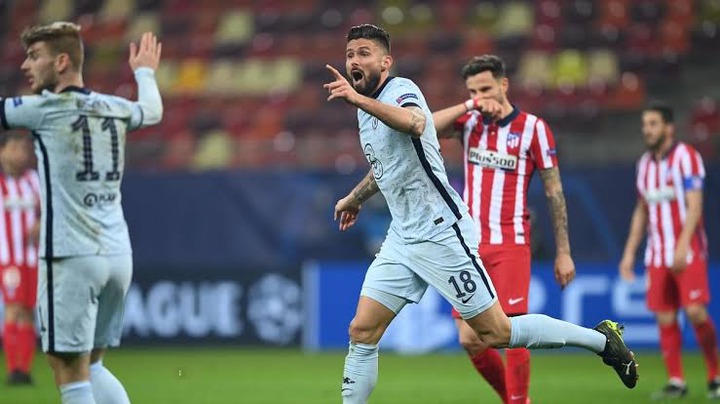 Diego Simeone's Atletico Madrid side performed poorly as they were unable to register a single shot on target against Thomas Tuchel's Chelsea as Chelsea cruised to a narrow win in Bucharest courtesy of Oliver Giroud wonderful goal which is the topic for today.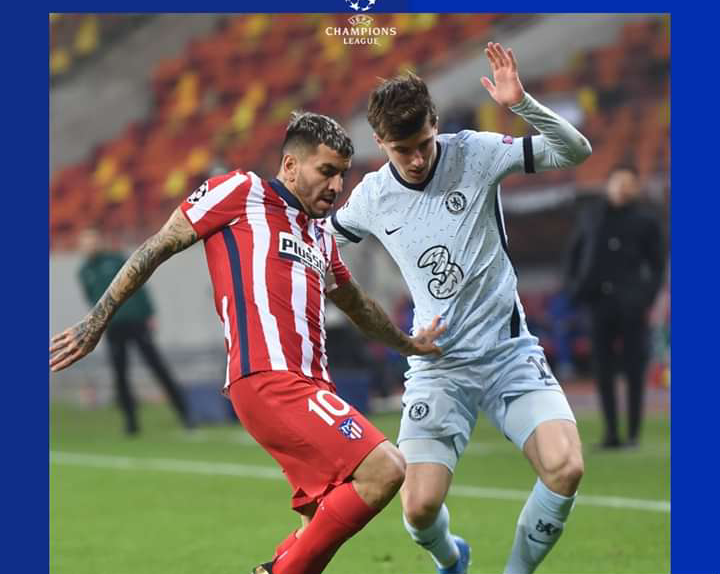 Oliver Giroud scored an incredible goal, a well time bicycle kick strike to help Chelsea win the first leg of their Round of 16 ties against Atletico Madrid in Bucharest.
The goal has generated a lot of reactions with fans praising Oliver Giroud who has now scored 6 goals in this season's UEFA Champions.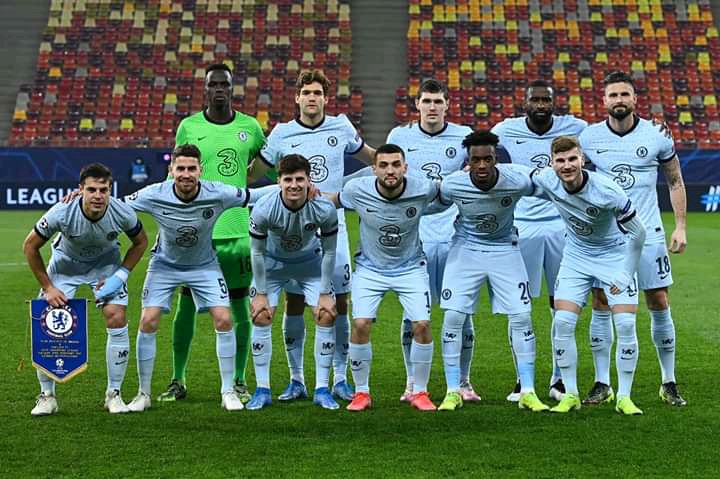 Oliver Giroud's has now been compared to Bruno Fernandes brilliant volley against West Brom in the Manchester United 1-1 draw. Bruno Fernandez volley helped Manchester United drew 1-1 with West Brom in the Premier League.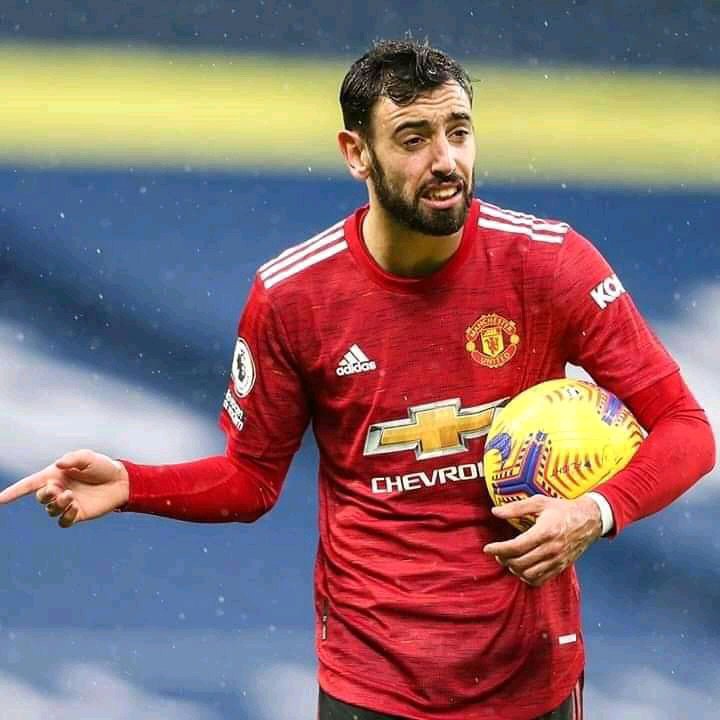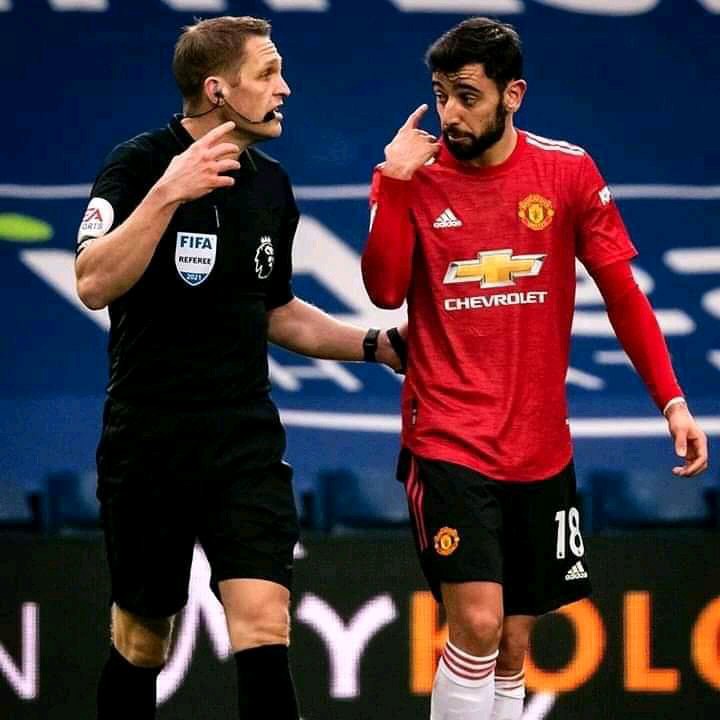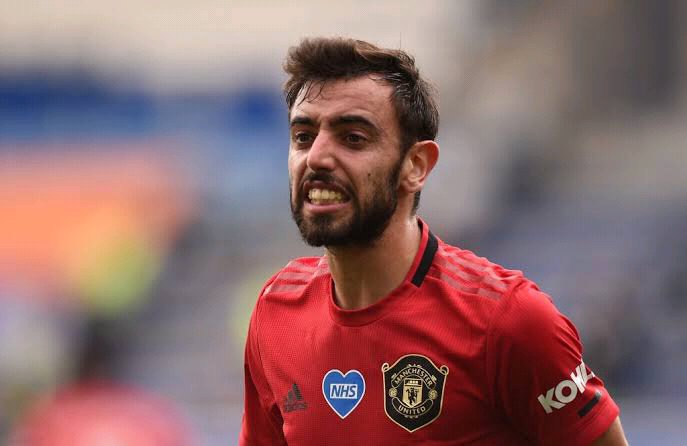 See photos of Bruno Fernandez goal.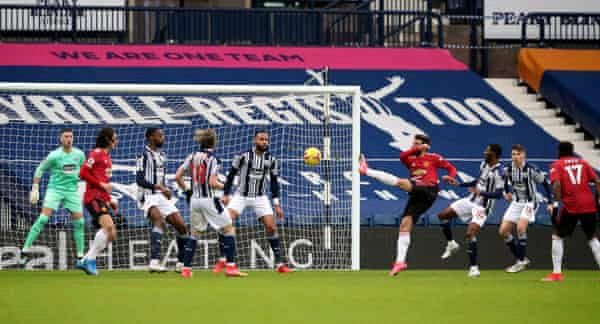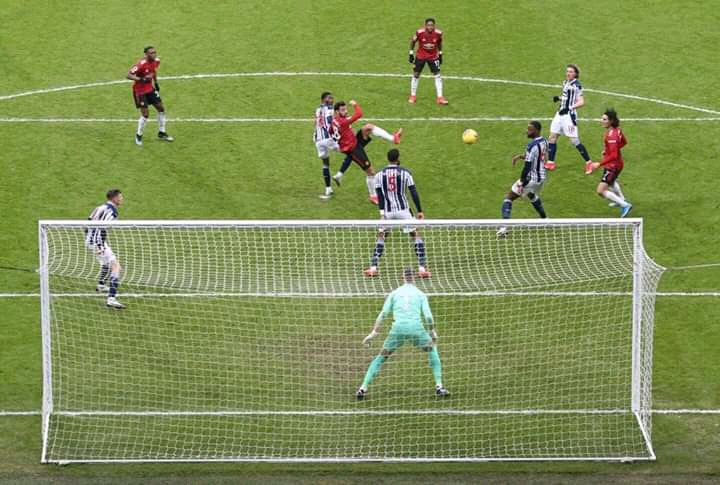 Video
See photos of Oliver Giroud goal.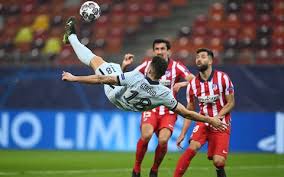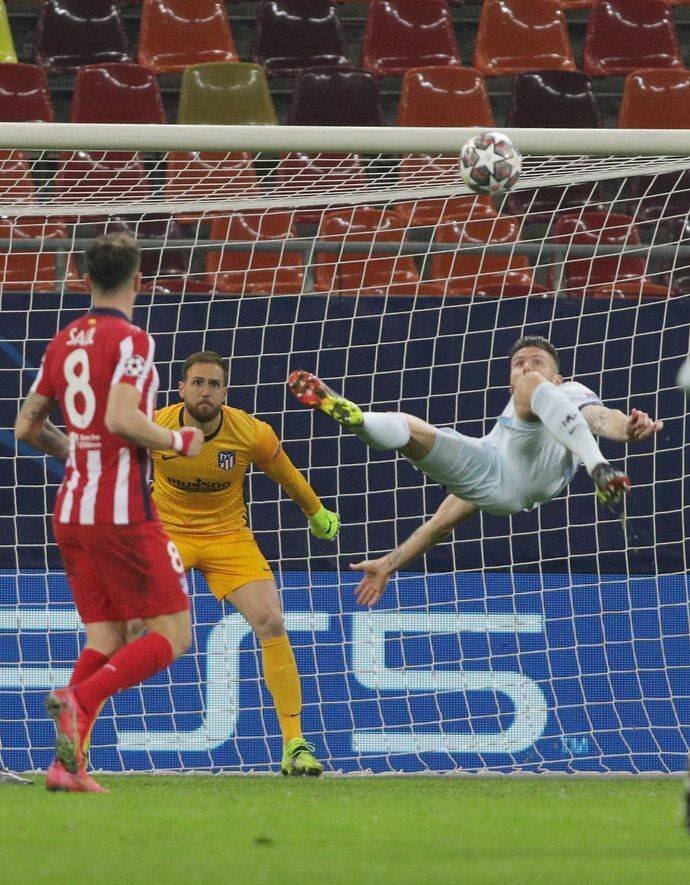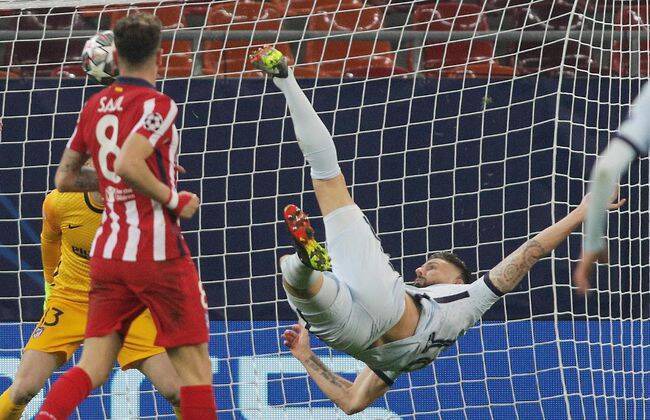 After examining the goals, which of the goals did you think deserved to win Best Goal of the Season?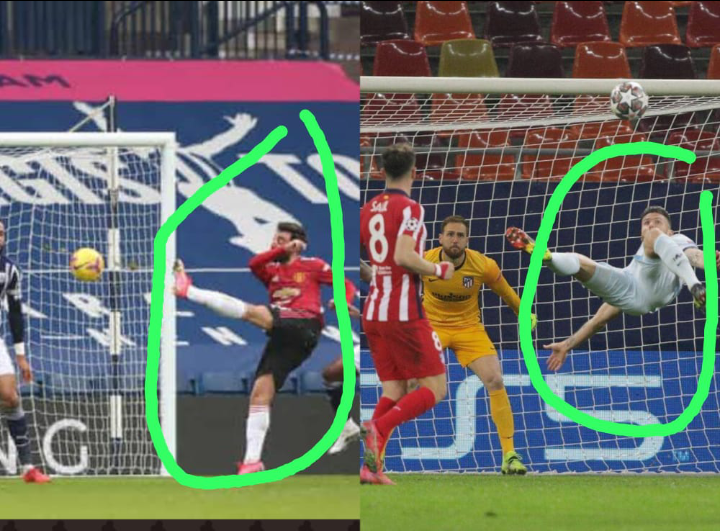 Content created and supplied by: Societyhub1 (via Opera News )