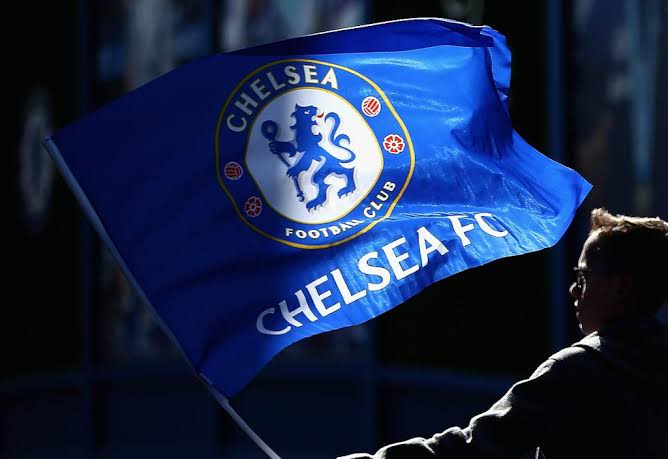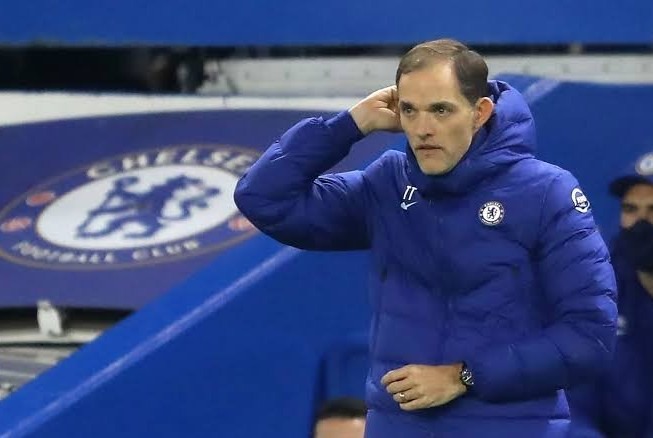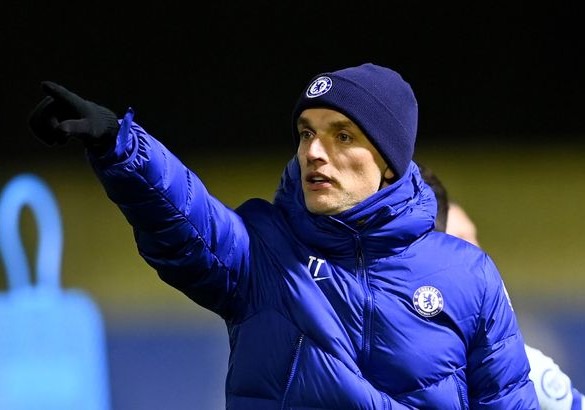 Chelsea football club is one of the most successful club in England,having won 16 trophies in 17 years of Roman Abramovich reign, between 2003 and 2021. The Russian billionaire invested huge amount to transform Chelsea to a title challenging side by hiring top quality managers and buying top quality players.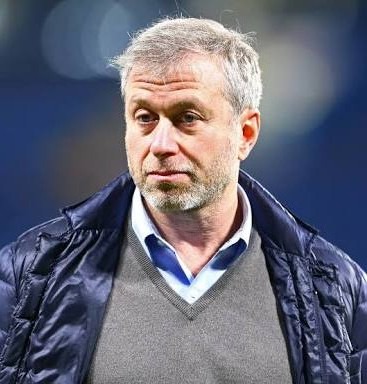 During Abramovich takeover as Chelsea owner in 2003, he parted ways with Claudio Raneiri and brought in the Portuguese manager Jose Mourinho, because of his incredible record with FC Porto. The Portuguese was excellent in his managerial career as he won 3 Premier League titles with Chelsea during his first and second spell, as he is regarded as one of the best manager Chelsea have ever had.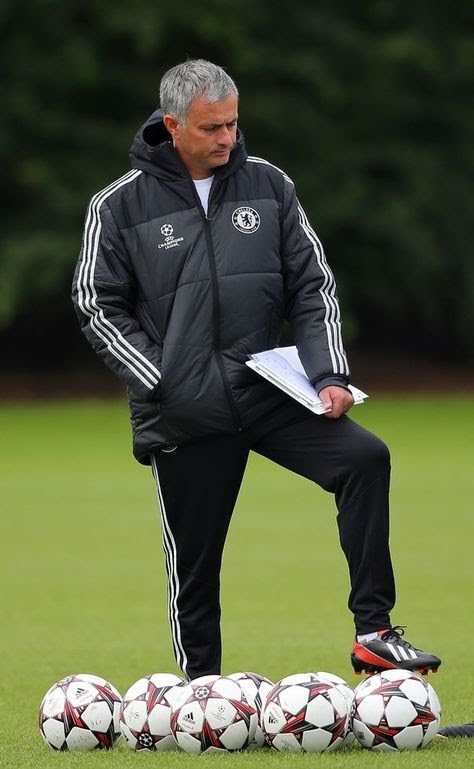 Roman Abramovich has being noted for his ruthlessness with his managers, having sacked 12 different managers and Thomas Tuchel is the 13 managers hired by the Russian billionaire.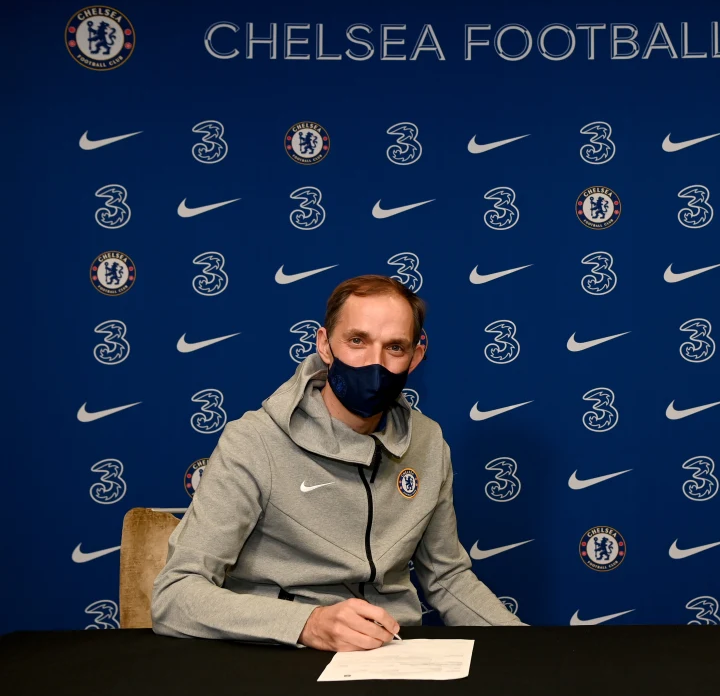 Thomas Tuchel was appointed Chelsea manager on the 26th January, as the Russian billionaire parted ways with club legend Frank Lampard who was Chelsea head for 18 months and few days.
Tuchel sign an 18 months contract with Chelsea,as he will be in charge of West London club. Tuchel started his managerial career with FC Augsburg in 2007, he proceeded to managed Mainz in 2009, and managed the Bundesliga side as he made an indelible mark at Borrusia Dortmund as he won DFB Porkal in his time with the club between 2015 -2017. Tuchel was appointed manager of the Ligue 1 side, Paris Saint German in 2018, the German tactician led PSG to their first ever Champions League final in 2020,as the lost Bayern Munich 1-0,courtesy of Kingsley Coman strike for the Bavarian.
Thomas Tuchel might be the best Chelsea manager of all time because of previous records in his managerial career.
During his reign as Borrusia Dortmund manager,he had a unique record with the Bundesliga side. Tuchel was unable to upset Bayern Munich dominance ,but his record was still commendable.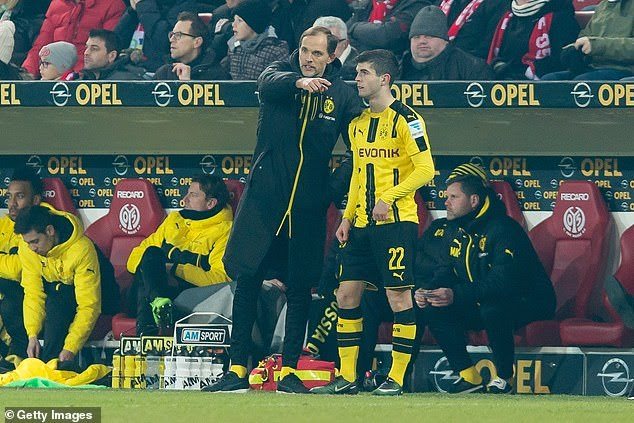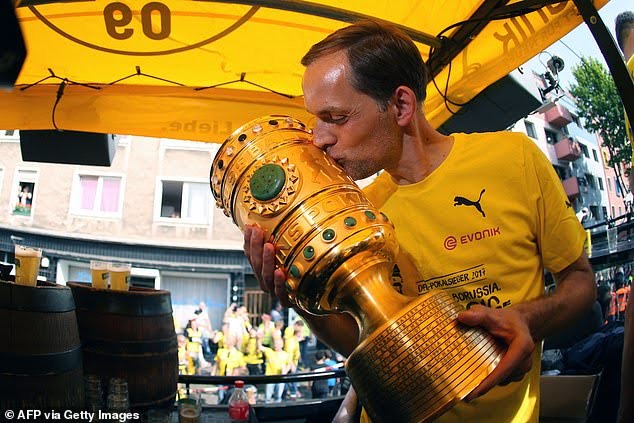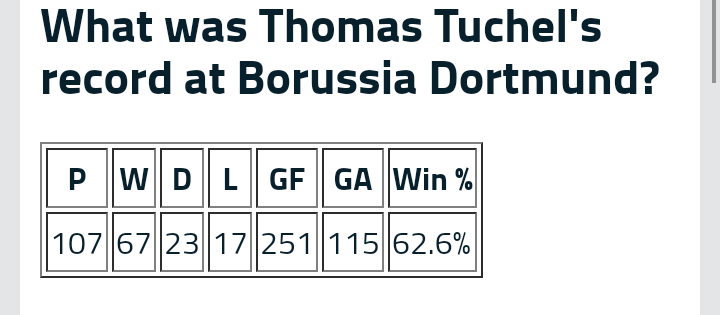 The German tactician was appointed PSG Coach in 2018 ,and he was able to win 2 Ligue 1 titles with PSG and led the Ligue 1 side to their first Champions League final , which they lose to Bayern Munich.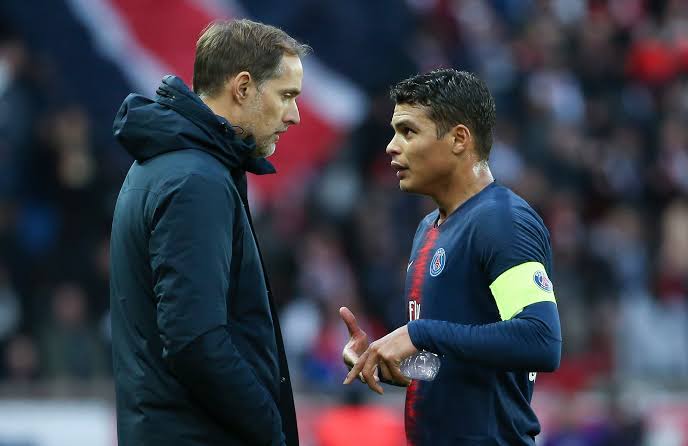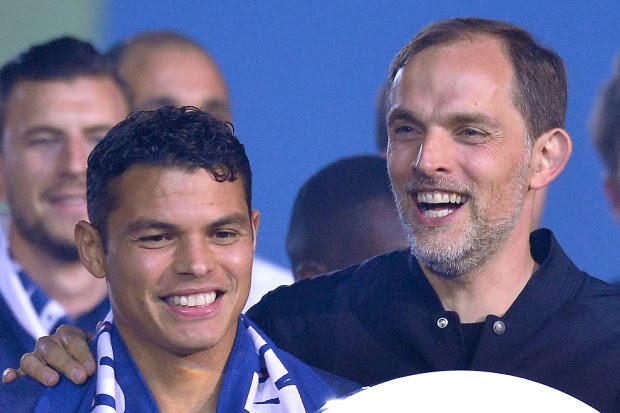 The German tactician has done an excellent job during his reign in this top European sides. Tuchel excellent record in both European club will give him an advantage do great exploit in Stamford Bridge.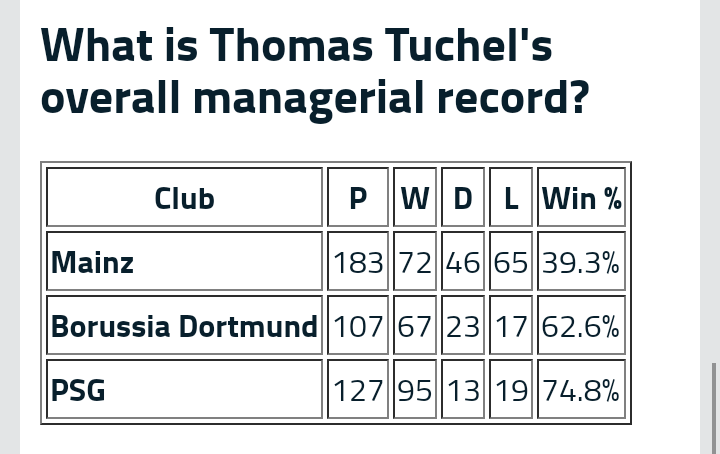 Thomas Tuchel might regarded as one of the best Chelsea manager of all the because of the titles he might win with the Stamford Bridge club.
most importantly, Tuchel's experience in his managerial career with Dortmund and PSG, as he raise low quality players to top quality players, who compete in top European competition. The likes of Christian Pulisic and Ousman Dembele and a few to mention in the Bundesliga side.
Tuchels Record with Chelsea.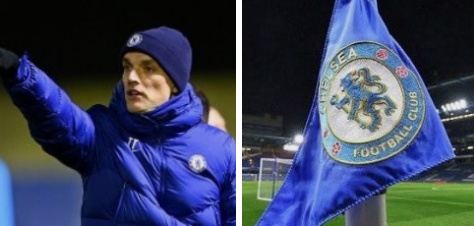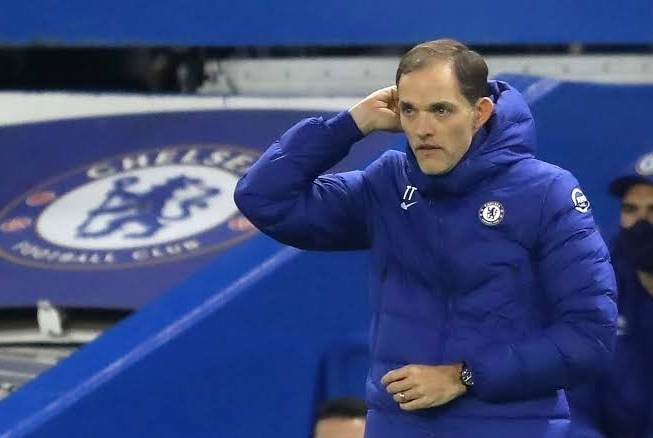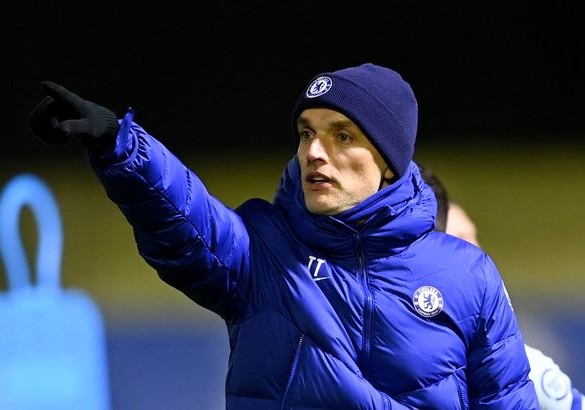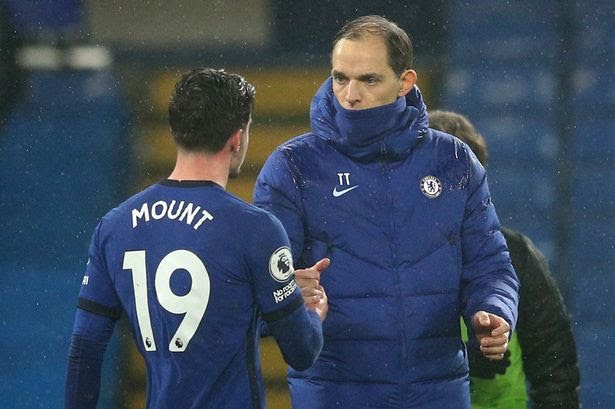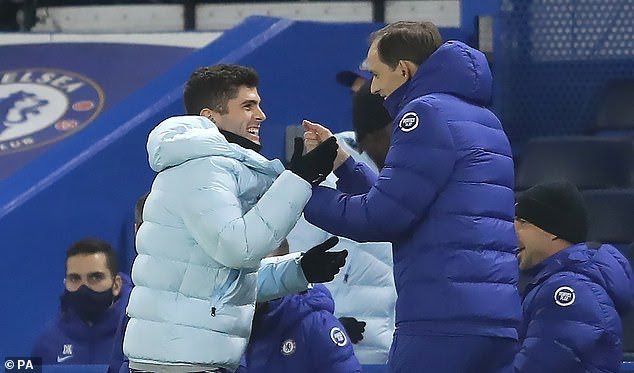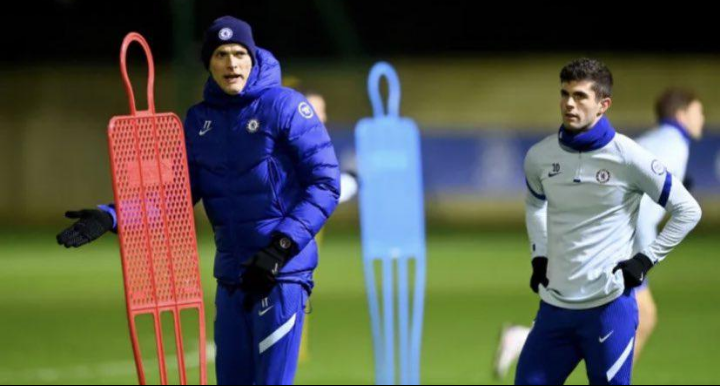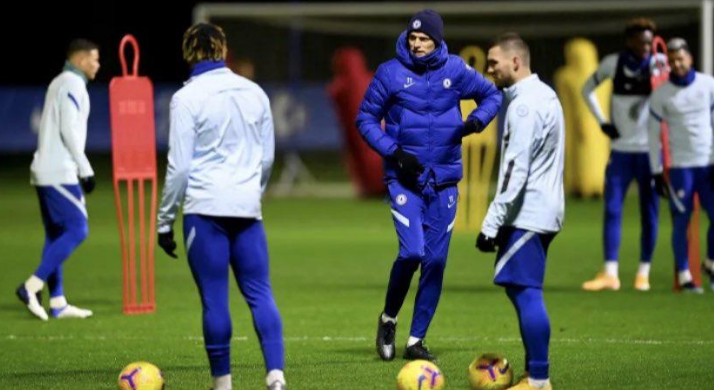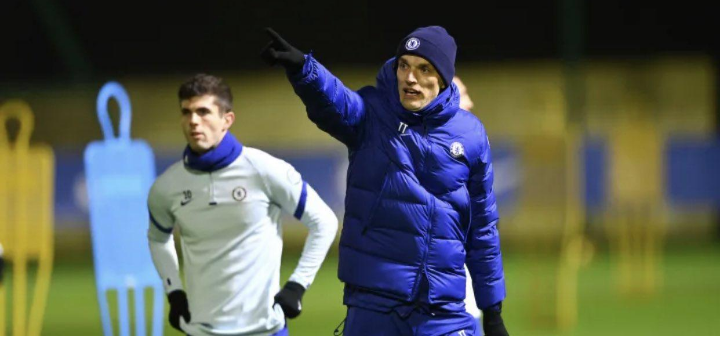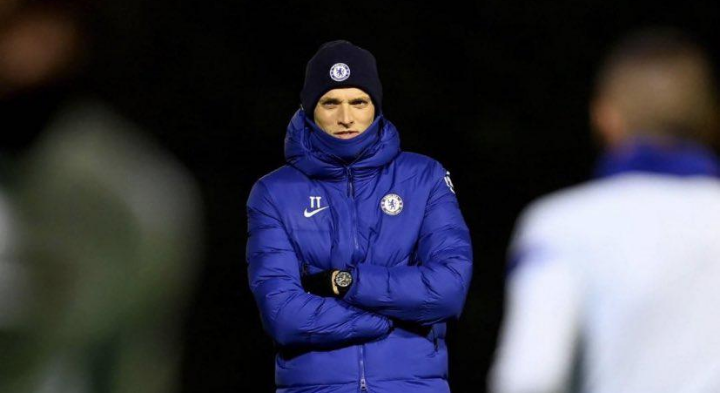 Chelsea have played 4 matches under Tuchel, winning 3 and drawing 1.
Chelsea -0 Wolves - 0. Chelsea -2, Burnley -0.Tottenham Hotspur 0, Chelsea 1, Sheffield United 1, Chelsea -2..With a total of 5 goals and Sitting on the 5th position of the English Premier League table.
Content created and supplied by: Neanews (via Opera News )