El Clasico: How Real Madrid beat Barcelona at the Nou Camp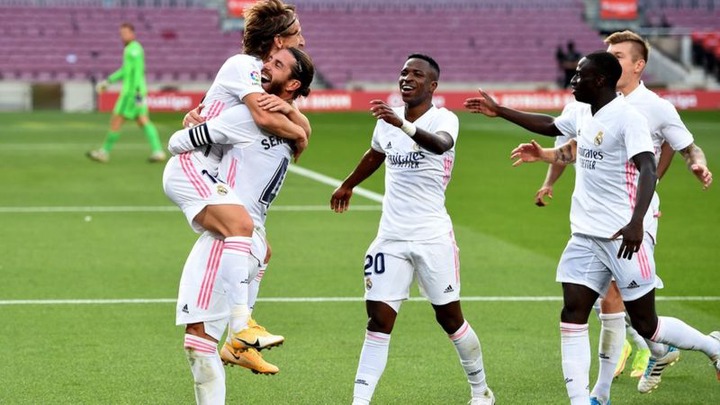 Real Madrid beat Barcelona 1-3 in the first Clasico between the two major clubs in La Liga.
Real Madrid lost to Barcelona after losing their two previous Clasico matches against Cadiz in La Liga and Shakhtar Donetsk in the Champions League.
Valverde, Ramos and Modric scored for Real Madrid.
Ansu Fati equalized for Barcelona with Valverde's first goal five minutes from time.
Real Madrid are now three points clear at the top of La Liga ahead of second-placed Real Sociedad before their match against Huesca on Sunday.
Barcelona currently sit 12th with seven points, six points adrift of top-flight Real Madrid.
Barcelona have lost twice in a row in La Liga after beating Getafe 1-0 last weekend.
How the Clasico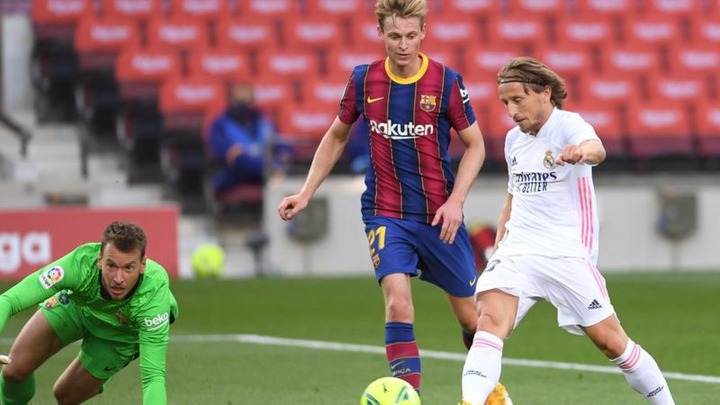 Modric's shot was deflected wide of the post just before the break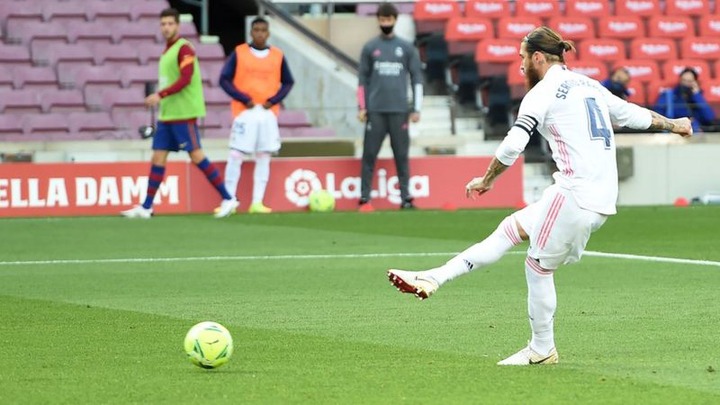 In the penalty shoot-out Ramos scored the second goal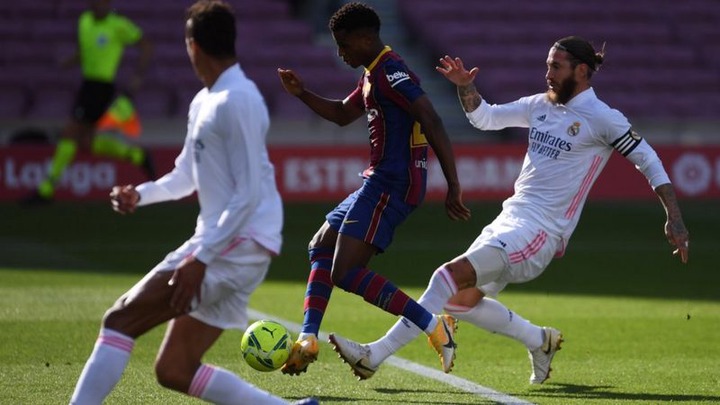 How Ansu Fati scored for Barcelona in the Madrid goal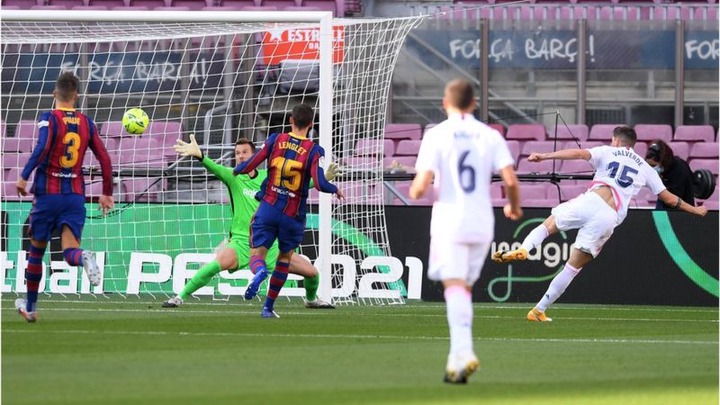 Valvarde opened the scoring for Barcelona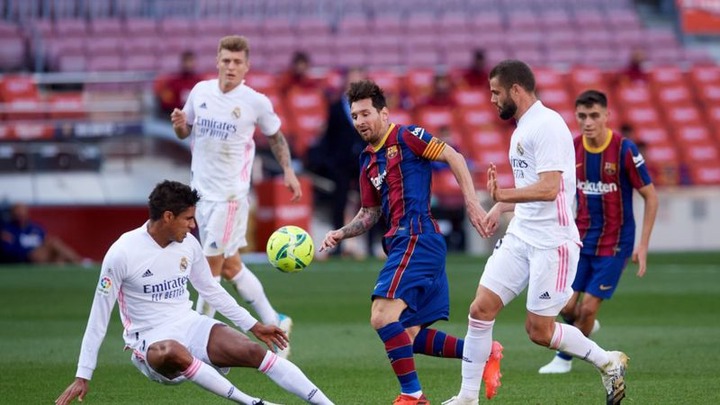 Messi asked for a penalty but he did not get it.
Content created and supplied by: Kadaraallahu (via Opera News )