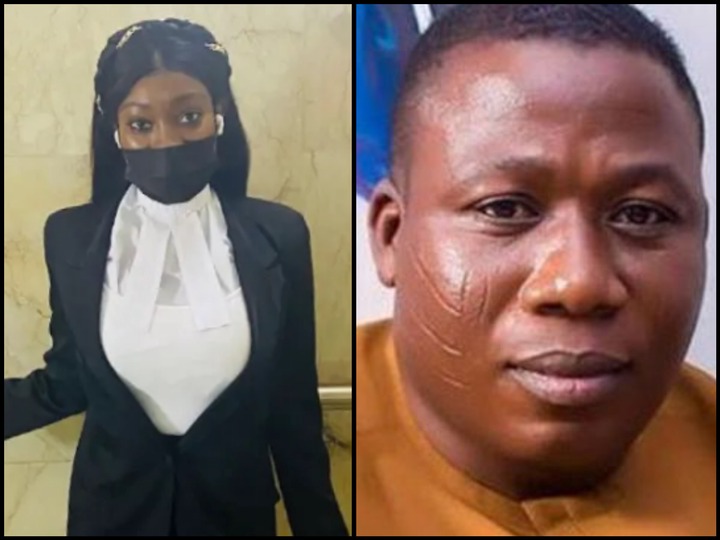 One of the most talked about issue in Nigeria at the moment is the Fulani Herdsmen versus Sunday Igboho saga. Recall that days ago he issued a seven days ultimatum to herders in Oyo state to vacate the state and following the expiration of the seven days, he took violence, destroying herdsmen settlements in the state.
Days ago, he replicated same in neighboring Ogun state where herders settlements where also destroyed and herders driven away. Just yesterday, he was up against some important dignitaries in the country, calling the Ooni of Ife, Tinubu and Seyi Makinde Fulani slaves. And just hours ago, a section of the public decided to open a GoFundMe account for him.
Reacting to these who crisis, Dami, who is daughter to Popular Fuji Musician, Kwan1, recently shared her thought on those donating money to support Sunday Igboho's cause.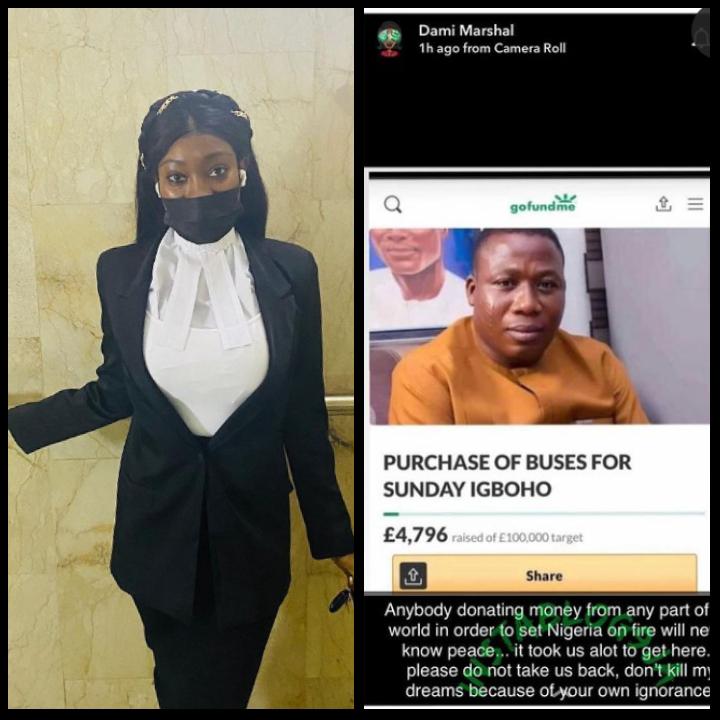 She wrote on her Instagram page that as a student of History, she knew the cost of the Ife Modakeke crisis of which Sunday Igboho was an active participant.
She added that all those granting interview to him and amplifying the war he is calling for, should be subjects of interest to DSS.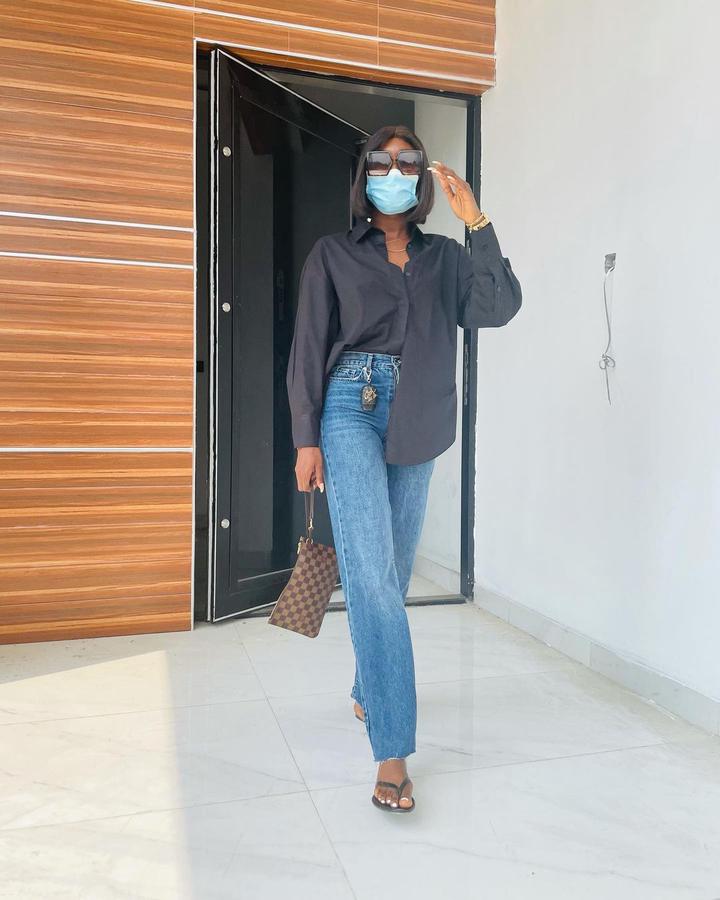 Furthermore, she believed every media house that repeatedly calls him a 'Yoruba Artivist' is only playing it's own part to cause ethnic crisis in the South West just to extract political value from it.
Below is the screenshot of what she said: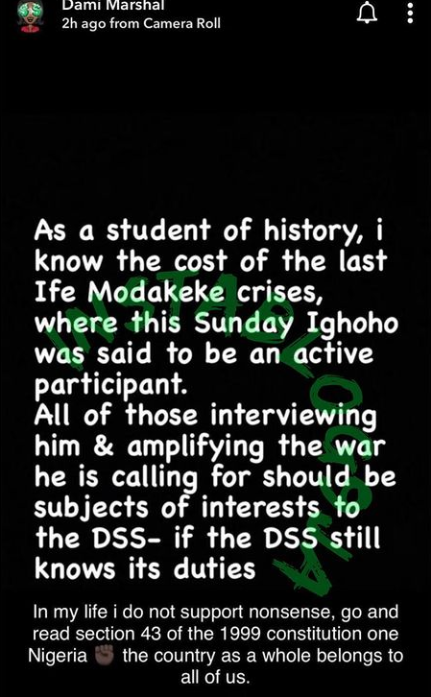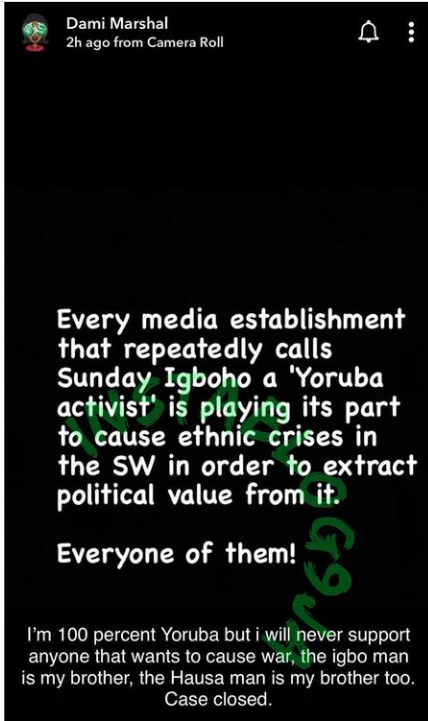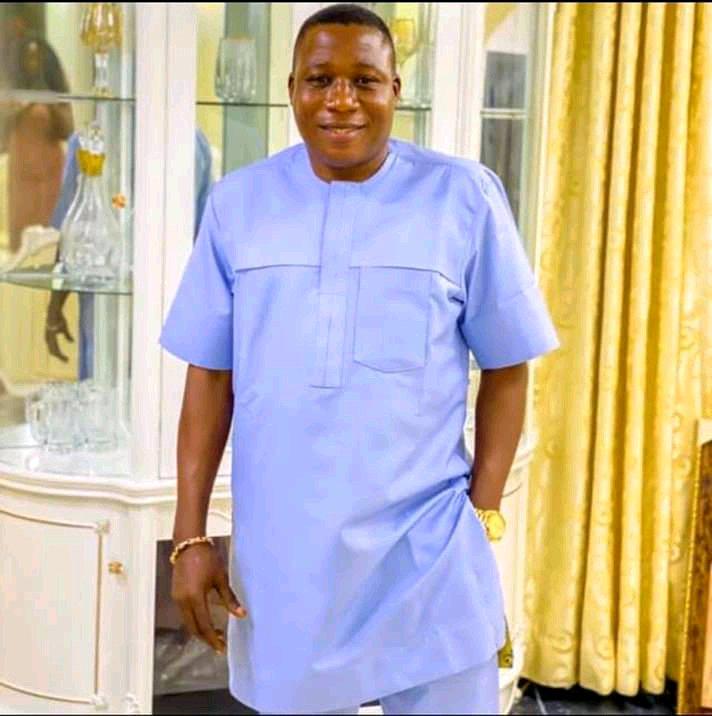 What is your take on what she said?
Drop your comments below!
Content created and supplied by: DeLight01 (via Opera News )