Cristiano Ronaldo and Lionel Messi are phenomenons in the world of football. They have rewritten the history of football in the last decade.
No one has even come close to dethrone them from the top of football.
In this decade, both the players are entering the dawn of their careers. But their aura is still intact. Never make the mistake of thinking that they are done.
They will prove you wrong in the very next moment, such is their ability, talent, hard work and determination.
Ronaldo and Messi hold numerous records. Some of them are unlikely to be broken soon.
Messi's Barcelona are on top of LaLiga while Ronaldo's Juventus has caught up with the Serie A leaders Inter, behind only on the goal difference. Messi has scored 11 goals in his last 10 games and Ronaldo has scored 5 goals in his last 4 games after returning from injury.
Both the players are in fine form. So let's take a look at the records which Ronaldo and Messi can break in 2020:
CRISTIANO RONALDO
Ronaldo won his 5th Champions League when he was a Real Madrid player. They beat Liverpool in the 2018 final. He has won 1 Champions League with Manchester United and the other 4 has come as a Real Madrid player.
If he can now inspire Juventus to Champions League glory in 2020, he will then win Europe's top competition as many times as current record holder Francisco Gento, who won 6 trophies between 1956 and 1966 for Real Madrid.
All-time highest European Championship goal-scorer
Ronaldo has scored 9 goals for Portugal at the four European Championships where he has represented his country. He is now level with Michel Platini as the competition's leading scorer.
If he can find the net in the EURO 2020 tournament, he will become the leading European Championship goal-scorer of all-time.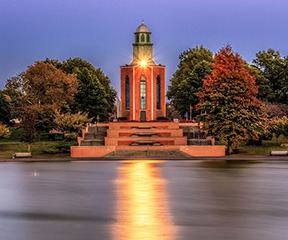 All-time international top goalscorer
Ronaldo has now 99 international goals for Portugal. He needs 10 more goals to add to his 99 international goals to equal Ali Daei, who scored 109 international goals for Iran.
If he scores more than 10 goals, he will surpass Daei and become the top international goalscorer of all time.
Lionel Messi
Top goal-scorer for a single team
Messi is 26 goals away from surpassing Pele's record of 643 goals for a single club. The Brazilian legend has scored these goals for Santos.
With the form Messi is in, it's certain he will definitely score more than 26 goals for Barcelona in this calendar year and set a new high that will take some beating.
Most Ballon d'Or wins
Messi has 6 Ballon d'Or, one more than his rival Ronaldo. Messi claimed the record sixth gong at the Ballon d'Or awards ceremony in 2019.
If the Barca star wins again in 2020 it is hard to see Ronaldo ever catching up him. And for other players, it is still a dream to win the Ballon d'Or for a single time.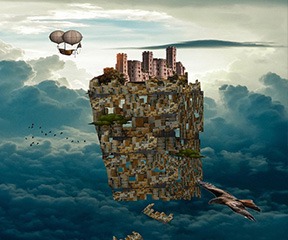 Most consecutive Golden Shoe awards
Messi has been the top goal-scorer in Europe for the last three consecutive seasons and he currently leads the LaLiga scoring charts with 13 goals. The Golden Shoe is awarded to Europe's leading goal-scorer in league matches. He is the first player to win the Golden Shoe three times in a row.
If he can win it again in 2020 he could set another new record by winning it four times on the bounce.
Messi and Ronaldo: Most Champions League hat-tricks
Messi and Ronaldo have scored eight hat-tricks each in the Champions League. It is more than any other player who has ever played in the competition.
If either one of them can score another hattrick in 2020, they could claim the bragging rights of this record for some time to come.
Content created and supplied by: studio.opera.com (via Opera News )