A remarkable achievement on Fernandes part, but let take nothing away from Dr Bruyne. having won it does not really make him a less better player, but Fernandes impact on Manchester United in particular and the league.
Generally his mind-blowing, Consistent performances week in week out helped him achieve all that.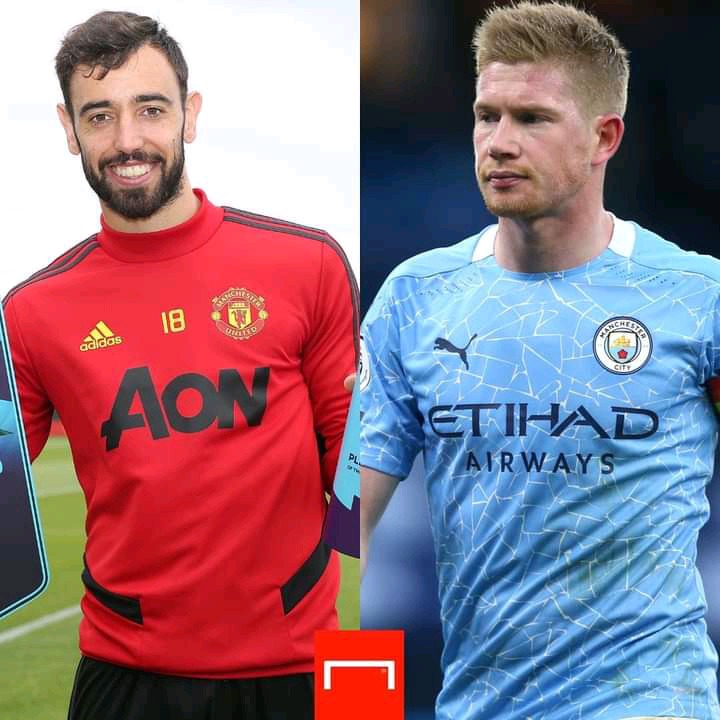 Then there is the fact that while De Bruyne was a brilliant player, he was also surrounded by Brilliant players whose performances helped reduced his work load.
And often unfortunately tend to push his brilliant performances, to the background whilst Fernandes seems to be everything to a resurgent Manchester United.
Meanwhile Fernandes is Goal scorer, Assistant, creator, Motivator and a leader.
The awards are merely a recognition, of all he has done in the past one year and well deserved too.
A consistent performance throughout the year is more important, than monthly performances. Let Bruno first reach the milestone set by Kevin, then we can think of comparing.
Right now they are not on the same level. Kevin is in a league of his own.
Content created and supplied by: Simonize (via Opera News )