This write-up focuses on Ishola Folorunsho, the Legendary news anchor who was a former employee at Radio Nigeria.
Ishola Folorunsho was a staple in Nigerian football coverage for over two decades, having been NBC's main football commentator since 1954 when Nigerian commentators like Dehinde George, Sunday Young-Harry, Emmanuel Omatsola, and Ishola Folorunsho were allowed to commentate on football games played in Nigerian stadiums, particularly at King George V Stadium, Onikan.
At the peak of his commentary powers, Folorunsho's voice was one of the most recognizable voices in the sport of football in Nigeria, having covered many national team games and Challenge Cup finals. In the 1960s when radios became a common feature in Nigerian homes, Folorunsho's fame sped up.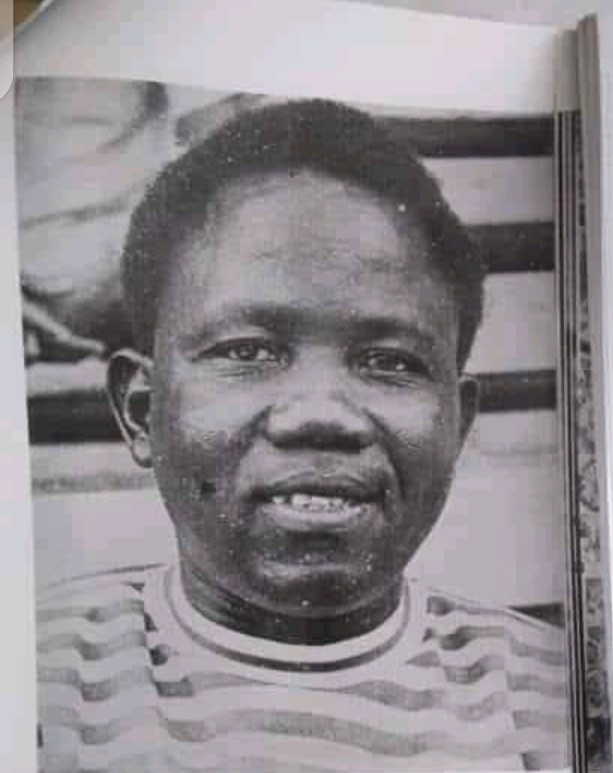 Radio transformed how Nigerians enjoyed football. The introduction of play-by-play descriptions of sporting events broadcast over the radio brought football entertainment right into the homes of millions. The power of the radio brought action from matches in the stadiums into the living room of the Nigerian spectator who wanted to follow the match as it happened, but could not or did not physically travel to the match itself. Radio also helped to popularize football players and their accomplishments. No longer were small corners of the country separated by their access to information. With the radio, Nigerians from Maiduguri to Lagos could listen to exactly the same programming.
Older folks might remember his iconic cry of "It's a goal…no, no, Adisa has held it. Incredible! Impossible! A-D-I-S-A---Adisa saves it!" when WNDC of Ibadan's Amusa Adisa saved the penalty of Rangers of Enugu's Godwin Achebe in the Challenge Cup final of 1971. Some, however, were led to believe that Folorunsho was biased against certain teams due to his lack of excitement when commentating matches, followed by his enthusiasm towards choice others.
For me, the vocalized energy shown by the leading commentators of the era was a reflection of the times they lived in. Ernest Okonkwo, the lodestar radio football commentator after Ishola Folorunsho who attracted an army of followers with his distinctive and unique style of delivery, would alter the energy in his tone of voice when Rangers found the net.
After Rangers International's 0-3 Challenge Cup final loss to Bendel Insurance in 1978, for example, Ernest Okonkwo said Rangers lost to Insurance because the Africa Cup of Champions match that Rangers played in Kampala before the Challenge Cup final had fatigued the players.
Ishola Folorunsho was a trailblazer who paved the way for the football commentators like Bisi Lawrence, Ernest Okonkwo, Dele Adetiba, Yemi Fadipe, Sebastine Ofurum, Joe Lartey, Kevin Ejiofor, Funsho Adeolu, Tolu Fatoyinbo, Walter Batowei, Yinka Craig, Walter Oyatogun, Fabio Lanipekun, Akinloye Oyebamiji, Modele Sharafa-Yusuf, Emeka Odikpo, and Mainasara Ilo. Ishola Folorunsho's legacy will continue to live on. His intonation and delivery remain a memorable part of many adults' childhood, while his dedication to the job must be commended, especially as he broadcast during critical times independence and the Civil War in Nigeria's history.
Generations of supporters raced back to their cars or homes during football games to make sure they did not miss Folorunsho's football radio commentary. So popular was Ishola Folunsho that Adeolu Akinsanya, the inimitable highlife musician of his time, composed a number in the 1960s in honor of Folorunsho.
He is a natural whose Commentary skill set is incomparable.
Ishola Folorunso was a natural sports commentator and lover, who developed himself to the international arena of football fame in 60s and 70s.
May God bless his soul. Amen....
What do you think about the Legendary Sport Anchor????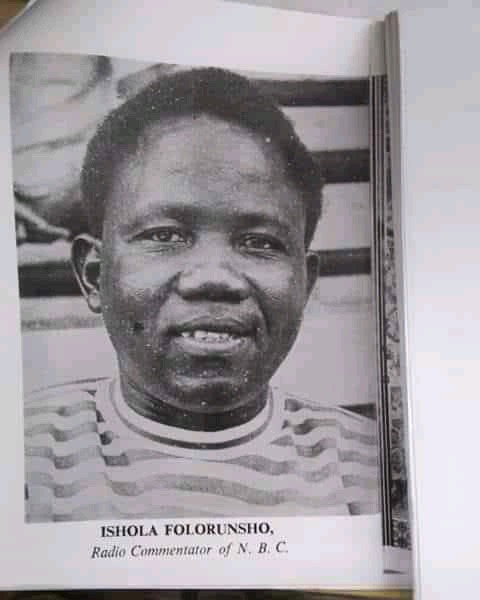 Kindly Like Share and Comment your opinions about him.....
Content created and supplied by: Ayodeleking01 (via Opera News )