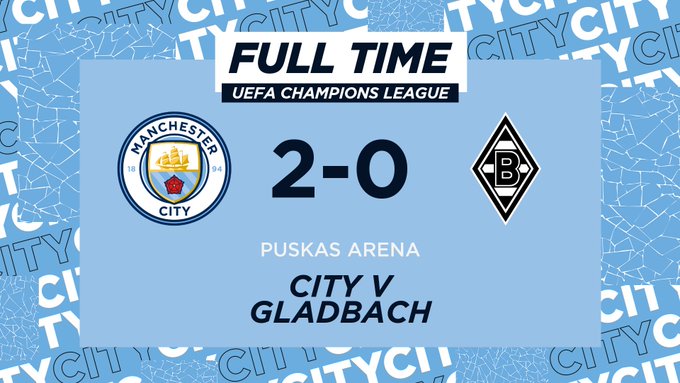 Manchester City football club returned to Champions League action on Tuesday the 16th of March 2021, as they looked to cement their place in the quarter finals of the competition. Their opponents for the day was Mochengladbach, and City who came into the game with a 2-0 win in the first leg, were looking to punish their opponents more for a crime they did not commit.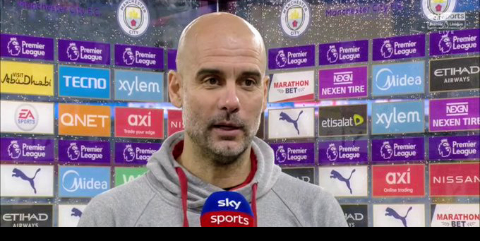 Pep Guardiola made many changes to his team, as he already considered the qualification, and was looking forward to the game he has this weekend against Everton in the quarter finals of the FA Cup competition.
1) Strong Lineup:
Pep Guardiola made several changes to his side against Mochengladbach, but he was able to preserve and present a relatively strong side for the opposition, as he left the big names like Kevin De Bruyne, Ikay Gundogan, Cancelo and even his first choice goalkeeper Ederson. This made it easy for him to secure a 2 goal lead in the early stages of the first half, preserving team levels for the next game.
2) Proper game management:
Guardiola got his game management skills top notch tonight, as he kept it cool and simple at home in Europe.The manager had already secured qualification for the quarter finals since the 20th minute of the first half, and he restrained himself from doing anything rash in his substitutions, so he could keep the team fresh for Everton. He was also able to withdraw his very strong defenders in John Stones and Ruben Dias, keeping them fit for the next competition.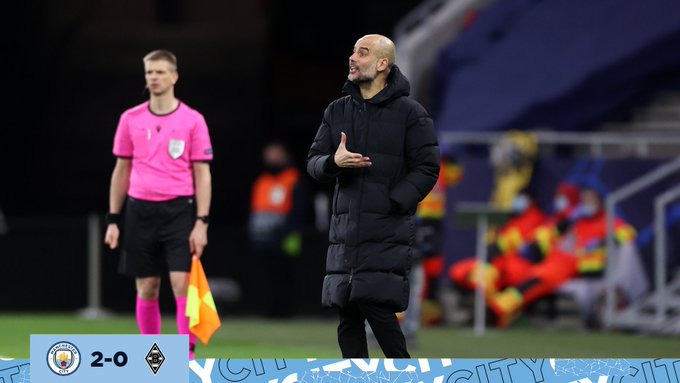 Pep Guardiola is targeting to win the quadruple this season, and with a final place in the carabao cup, topping the league in the premier league, and two quarter final games (FA Cup and Champions League), the Spanish tactician is on his way to achieving great things for the club in blue.
Content created and supplied by: ItzSwayne (via Opera News )