Apostle Johnson Suleman, a die-hard Arsenal fan, is calling for prayers in hopes to win over a football soul to the English Premier League club, telling fellow fans to pray so that staunch Chelsea-supporter Deji Adeyanju would join the Gunners.
Suleman, of the Omega Fire Ministries International, made the plea after the convener of Concerned Nigerians and human rights activist said he hated to see Arsenal fans happy following their 3-1 away win over Leicester City on Sunday.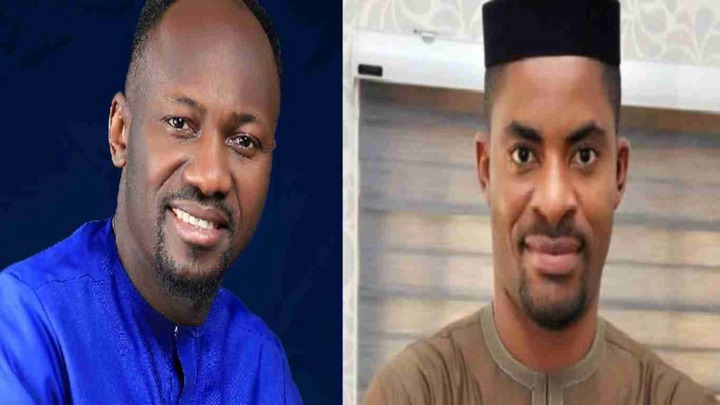 Suleman and Adeyanju
"Gunners, let's pray for comrade Deji to join us," Apostle Suleman said. To which the activist replied, "God bless the leader," with laugh emojis.
Other football lovers have also reacted to the conversation. One gunner boasted that Arsenal fans in Nigeria were made up of prominent people, mentioning the likes of Aliko Dangote – who has renewed his drive to buy the English club – former vice-president Atiku Abubakar and former governor and former Senate President Bukola Saraki.
Read three reactions below.
Content created and supplied by: Ayoblog (via Opera News )