Like every club in Europe, Arsenal have had their fair share of hits and misses when it comes to player transfers.
A lot of top players have taken the stage at the Emirates and performed at a high level, with some of them even having the spells of their careers at Arsenal. The opposite has been the case for some others, though, as they struggled during their time at the North London club.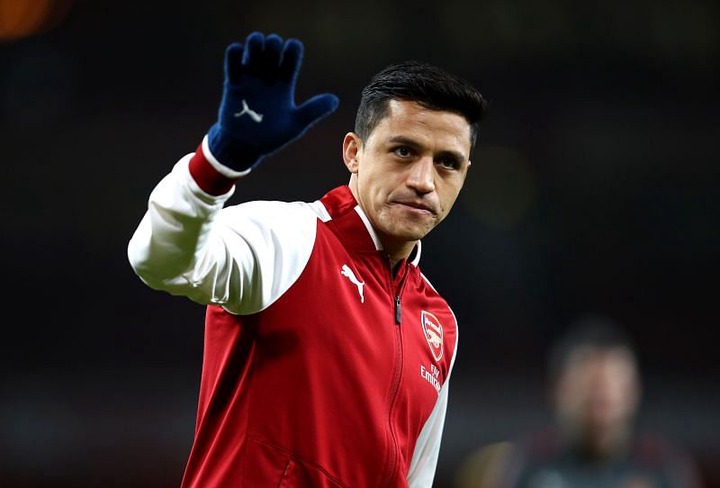 While some of these 'flops' had themselves to blame, some others failed to shine because of some questionable and wrong transfer decisions by Arsenal.
On that note, let's take a look at the five biggest transfer mistakes by Arsenal.
5 Arsenal's sale of Cesc Fabregas to Barcelona (€29m)
Cesc Fabregas began his career at Barcelona's La Masia academy, but due to a shortage of playing time, he made the switch to join Arsene Wenger at Arsenal in 2003.
The Spaniard, who spent eight seasons at Arsenal, became the youngest ever player to play for the club's senior team. He was also the youngest goal-scorer in the club's history and was named the club captain at the age of 18.
In all fairness to Arsenal, Cesc Fabregas was bent on moving to Barcelona, and the Spanish club harped on that desire to a rather disrespectful point.However, a protracted transfer saga between Arsenal and Barcelona, which stretched across three transfer windows, saw the Spaniard move to the Camp Nou in 2011.
However, Arsenal should have tried harder to retain the services of their star midfielder, as Fabregas' departure heralded a downward spiral at the Emirates to a certain degree.
4 Signing of Nicolas Pepe from Lille (€80m)
Arsenal signed Nicolas Pepe from Lille in the summer of 2019 after the Ivorian scored 22 goals and assisted 11 in the Ligue 1.
It was a smart move from the London club to acquire a player with such productivity. However, Arsenal paid a staggering €80m for Pepe after the player has just one outstanding season at Lille.
While the deal looked fair enough initially, it has now proved grossly imprudent in hindsight, as the winger has come nowhere close to his Lille numbers.
Pepe managed just eight goals in his debut season at Arsenal and has scored another eight so far this seasonPrior to his breakout season at Lille, Pepe scored fewer goals in his previous two seasons combined, so Arsenal's decision to break their transfer record for the winger was not the wisest thing to do.
3 Sale of Patrick Vieira to Juventus
Patrick Vieira was considered one of the best players of his generation and was among the best midfielders in the Premier League during his nine-year spell at Arsenal.
The Frenchman joined Arsenal in 1996 and became the club captain in 2002 following the retirement of Tony Adams.
Vieira famously led the Gunners to the historic 'Invincible' Premier League season in 2003-2004, in which the London club avoided defeat all season. But he was surprisingly sold to Juventus in 2005 after reports claimed Arsenal were ready to let him go.
The midfielder won ten trophies during his time in North London before moving to Italy, where he achieved more success.
It would remain bewildering why Arsenal opted to sell a player who was included in the Premier League Team of the Season on six consecutive occasions.
2 Signing of Willian from Chelsea (Free)
Arsenal announced the signing of Willian on a free transfer from Chelsea earlier in the season. But it came as a surprise why Arsenal seemed to have inculcated the habit of signing ageing players from Chelsea.
Willian joined the likes of Peter Cech and David Luiz, who made the same move following their spell with the Blues
The Brazilian spent seven seasons at Chelsea, and while he achieved moderate team success, individually, he was glaringly inadequate.
Arsenal, who obviously needed more firepower coming into the season, oddly opted to sign an ageing player known for his unproductivity.The winger never hit double figures in the league in all seven seasons at Stamford Bridge, scoring just 37 Premier League goals in 234 games for Chelsea.
The winger has gone on to make 30 appearances for the Gunners this season but still awaits his first goal for the club.
1 Alexis Sanchez - Henrikh Mkhitaryan (swap deal)
Perhaps the most bizarre swap deal in recent Arsenal history, Alexis Sanchez moved to Manchester United from Arsenal while Henrikh Mkhitaryan headed the other way. But it turned out to be a move that somehow failed to work out for either the clubs or the players.
The move ultimately turned out to be a horror show for both players, as Sanchez scored an abysmal five goals in 45 games for the Manchester side, while the Armenian netted just nine in 59 games for Arsenal.
Both players subsequently moved on to Italy, with Sanchez going to Inter Milan, and Mkhitaryan moving to AS Roma. Both cases were initial loan deals that were later made permanent.
Fortunately for the two players, their moves away from the Premier League have helped them regain their mojo as both men are now key players for their respective clubs.
Content created and supplied by: hajimusa865 (via Opera News )