What fans are saying as Timo Werner reveals why he joined Chelsea
studio.opera.com
2020-07-28 17:56:03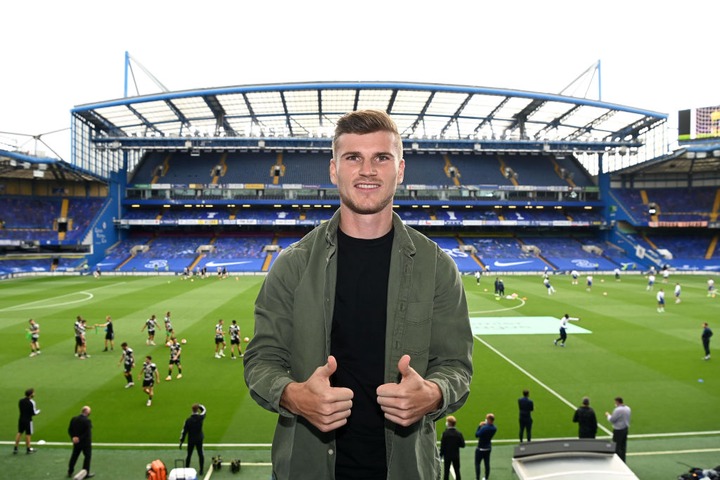 The 23-year-old was impressed with his new manager and says he feels his style of play will be perfectly suited to the Premier League
Timo Werner says Frank Lampard was the main reason he decided to join Chelsea this summer.
The 23-year-old Germany forward joined from RB Leipzig for £47.5 million ($59m), signing a five-year contract at Stamford Bridge, and he has now begun training with his new side.
For some time previously it had seemed certain that Werner would end up at Liverpool with the likes of Bayern Munich and Real Madrid also linked, but Chelsea got their man.
Reactions
@Jonny
It is much more attractive to play for Lampard than Klopp, sadly low IQ Liverpool fans (most of them therefore) do not understand this.
@Hughes
Cmon what's Lampard done, he's good so far but nothing like playing under premier league and world and also European champion manager
@Jamie
Lampard will be out of a job 3/4 games in I think!all this money being spent by them honeymoon period well and truly over now
@Kato
Frank Lampard, Chelsea legend out of the job 3/4 games . Lmao it took Klopp 4yrs to win silverware with u. Liverpool fans just stop being bitter. You can never dominate England n we coming for u next season
@Wass
Frank is in his 2nd season as a manager. Klopp failed to get mainz promoted to the Bundesliga in his 2nd season as manager
@Rachel
Klopp won't guarantee him playing time, Frank will build a side around him, also, the wages were better.
@Delea
Except he wanted Liverpool first and settled for Chelsea when Liverpool wouldn't meet the financial demands. A fact your, patronising, condescending, miniscule brain ignored because it was too much information.
Source: Opera News