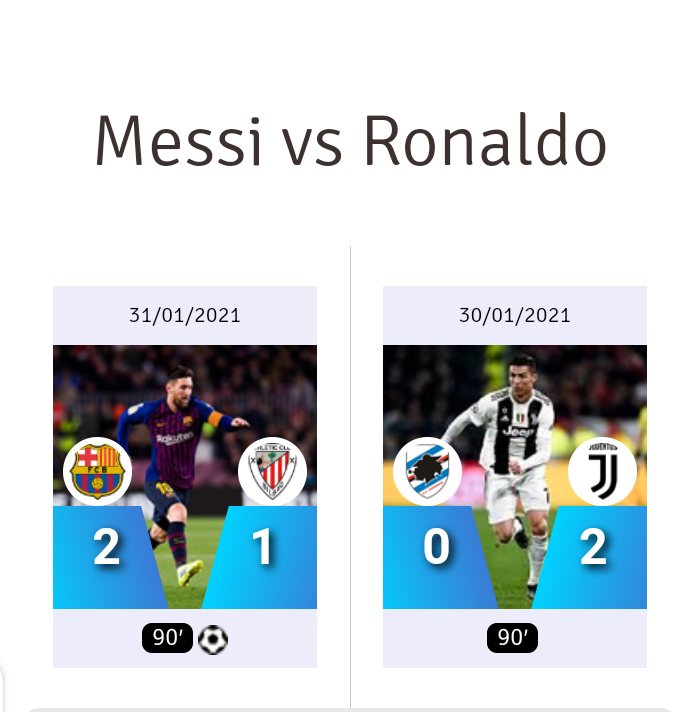 It is no longer new in the world of soccer that anytime there is discussion about football, there is always argument on who is better between Cristiano Ronaldo and Leo Messi.Some football fans called the Portuguese "Goal machine " while the Argentine is being called "GOAT" by his fans.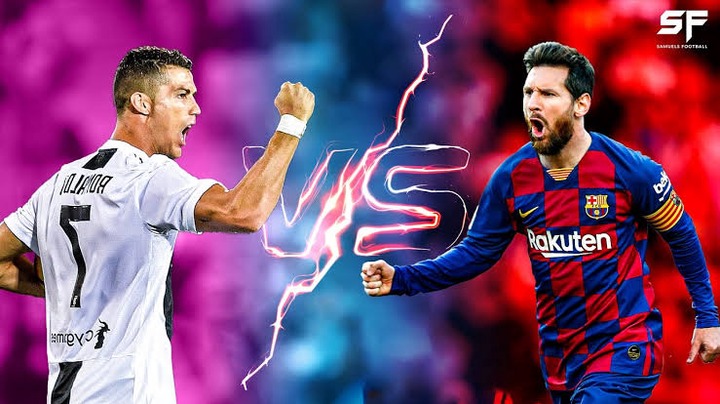 In fact, hundreds of results always come out in any Google search on Cristiano Ronaldo vs Messi" or "Messi vs Ronaldo".
Let's assume that our analysis will always be a subjective one, I have come out with this comparison as a rigorous, statistic and totally analysis that is completely objective based on our personal preferences. Therefore, their individual and collective achievements will be confronted.
In my analysis, an aspect that many people apply when comparing them is incorporated: the comparison of the two great players while Cristiano Ronaldo played for Real Madrid from 2009 to 2018. The comparison of their international careers together with their main European Club competition and UEFA Champions League are done as well.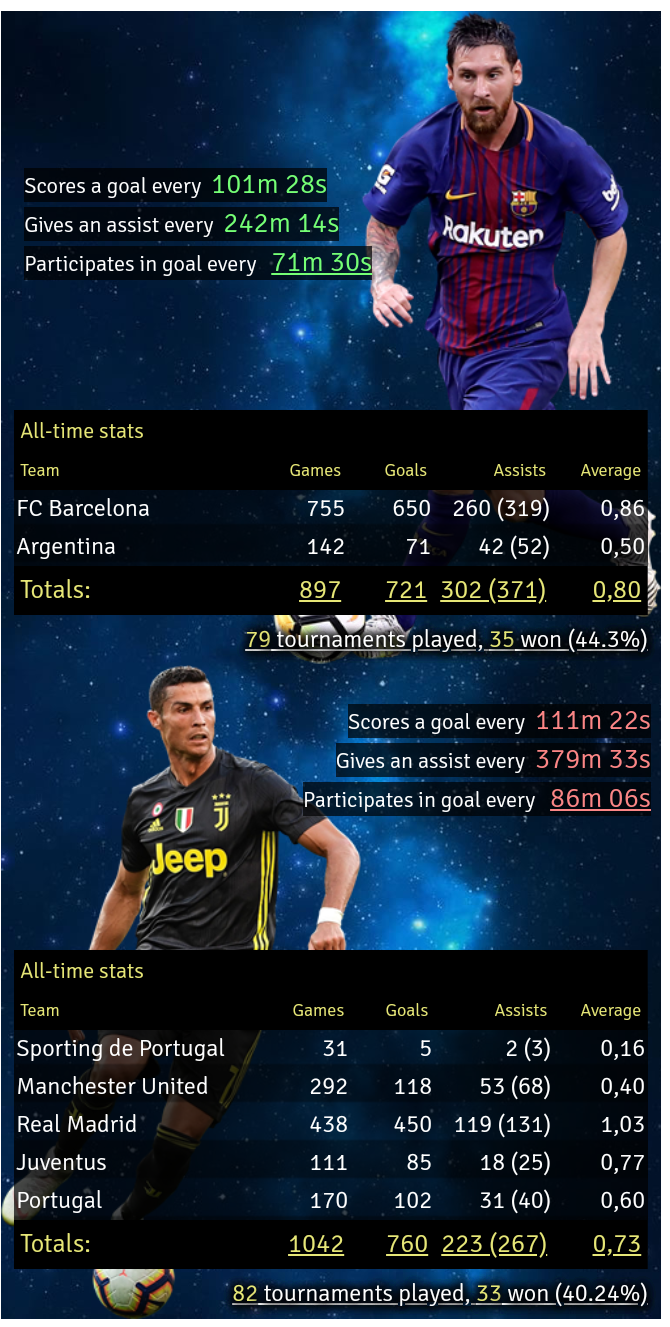 Firstly, the global figures produced between the two players throughout their career will be analyzed.
It is obvious from the image above that the average score by Leo Messi's in his entire career is 0.8 which is 0.07 percentage points higher than Cristiano Ronaldo points which is 0.73.
145 games have been played more by Cristiano Ronaldo than Leo Messi in his entire career and Cristiano Ronaldo has scored just 39 goals more than the Argentine. Leo Messi has been less selfish than Cristiano Ronaldo by giving 79 assists more than the Portugal international in his entire career generating 1023 goals in a total of 897 games (meaning that he has a total of 1.14 goals in his entire career). On the other hand, Cristiano Ronaldo played 1042 games to generate 983 goals (meaning that he has a total of 0.94 goals in his entire career).
Finally, addition of both goals and assists of Leo Messi and Cristiano Ronaldo, we can affirm that, Lionel Messi has produced a total of 40 goals more than the Juventus star, Cristiano Ronaldo, despite calling him a goal machine and having played more games more than the Barcelona man, Lionel Messi.
Use the comment box below express your opinions.
Content created and supplied by: Das22 (via Opera News )