Some ladies tend to hype themselves and create attention by portraying themselves as being very special. They set standards for themselves on social media even though those standards may not be a reality in their daily lives.
SEE ALSO: Three reasons why Olivier Giroud must have a more prominent role at Chelsea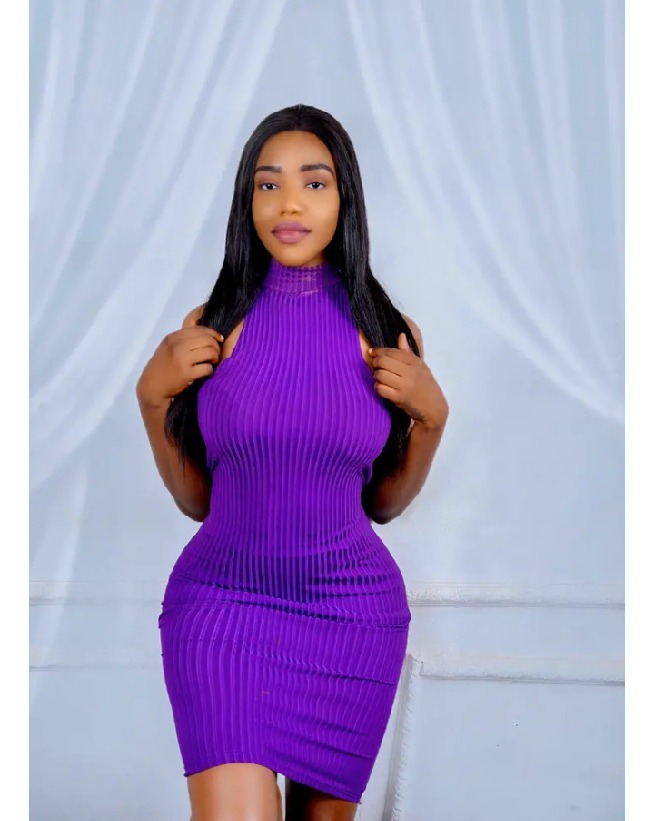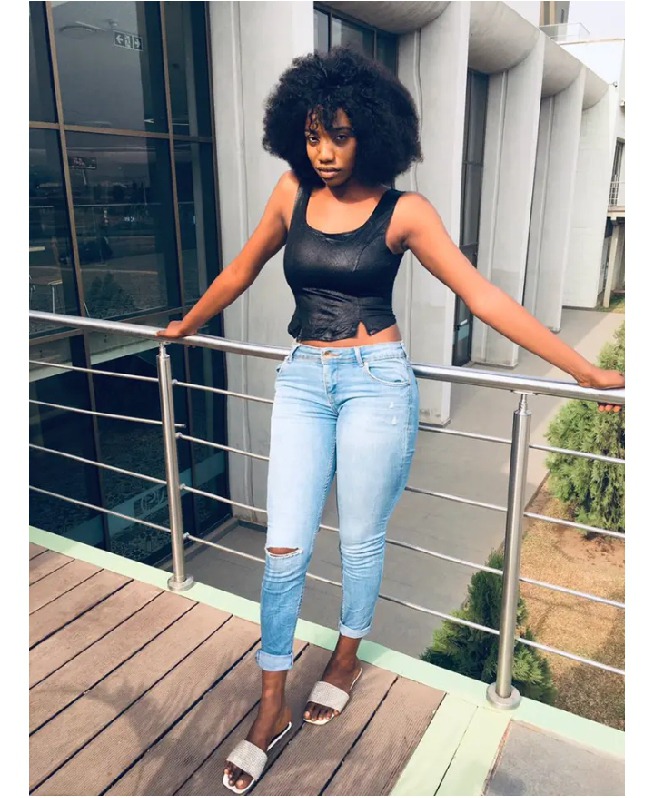 A lady identified as Vivian Rora, who is known for giving controversial statements online, has revealed that she can only date men who are private jet owners.
"I am a hot sauce. I can only date private jet owners," she wrote.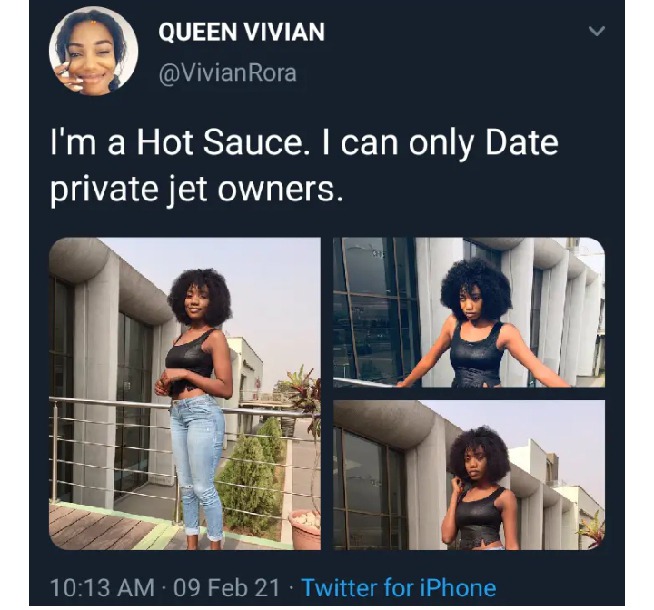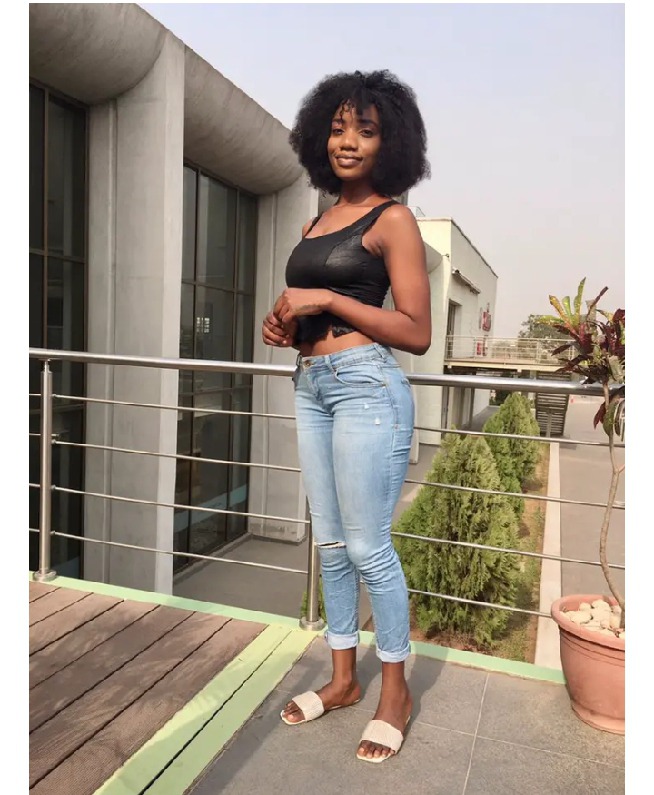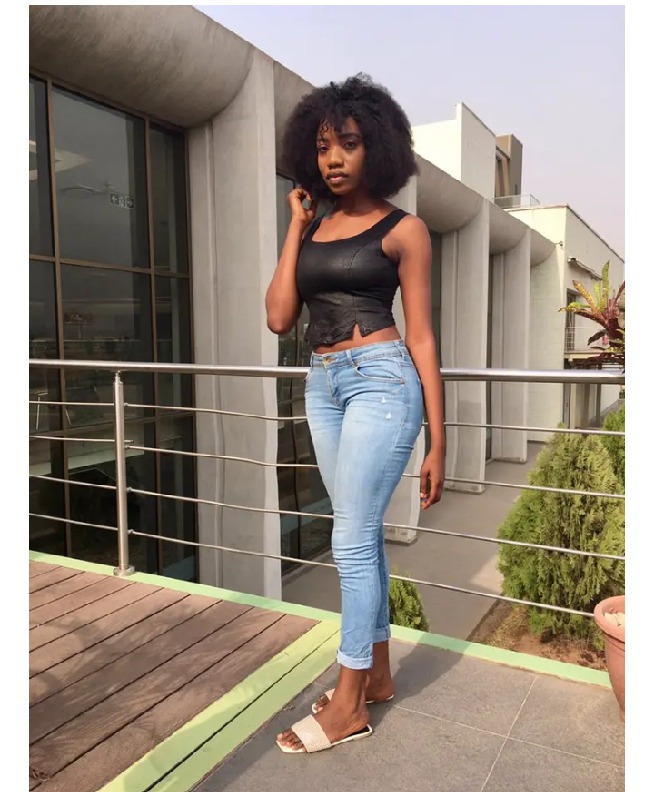 In reactions on social media, many noticed that her legs were looking very dirty and unclean and they trolled her because of it. Below are the photos: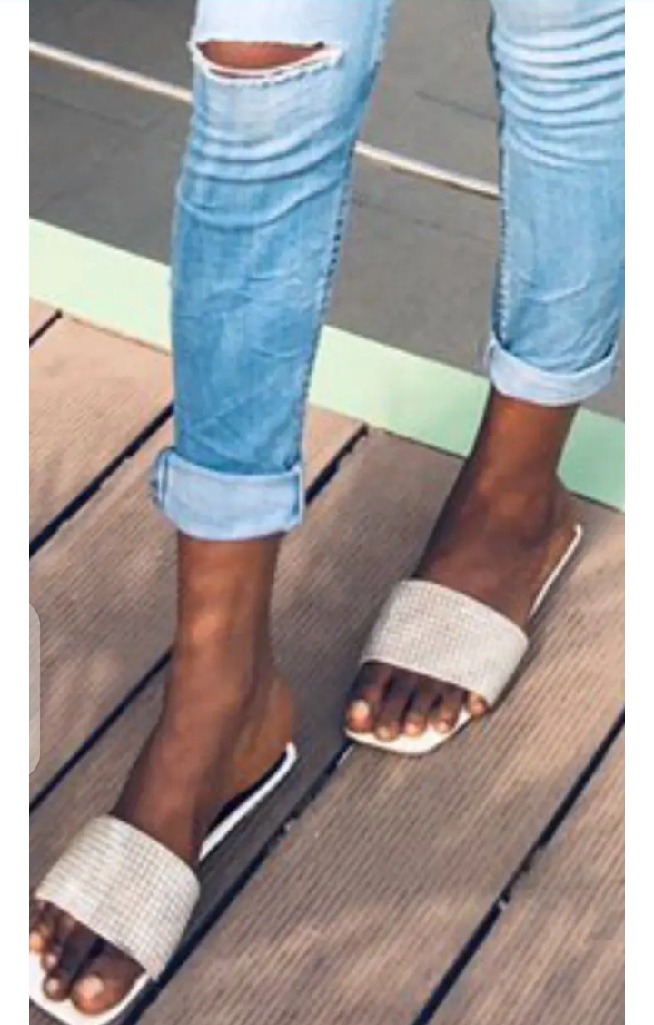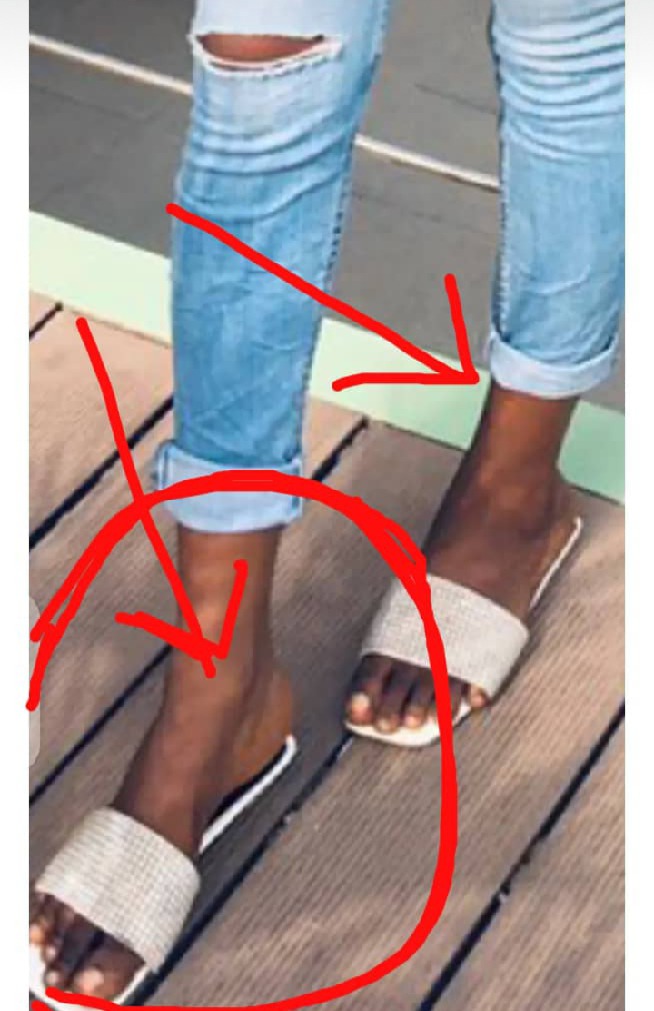 Below are some of the reactions: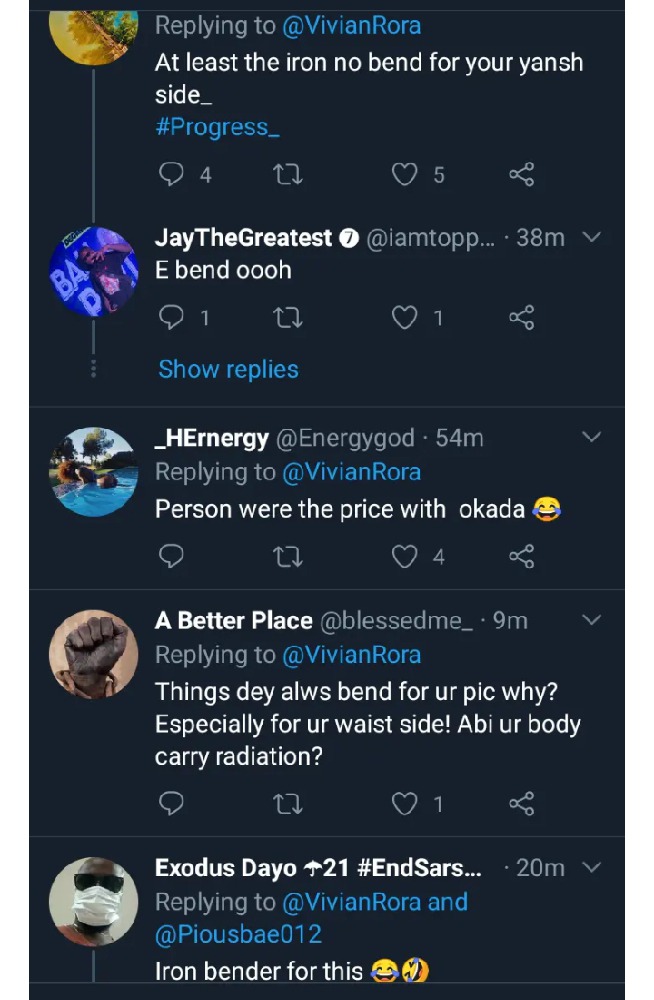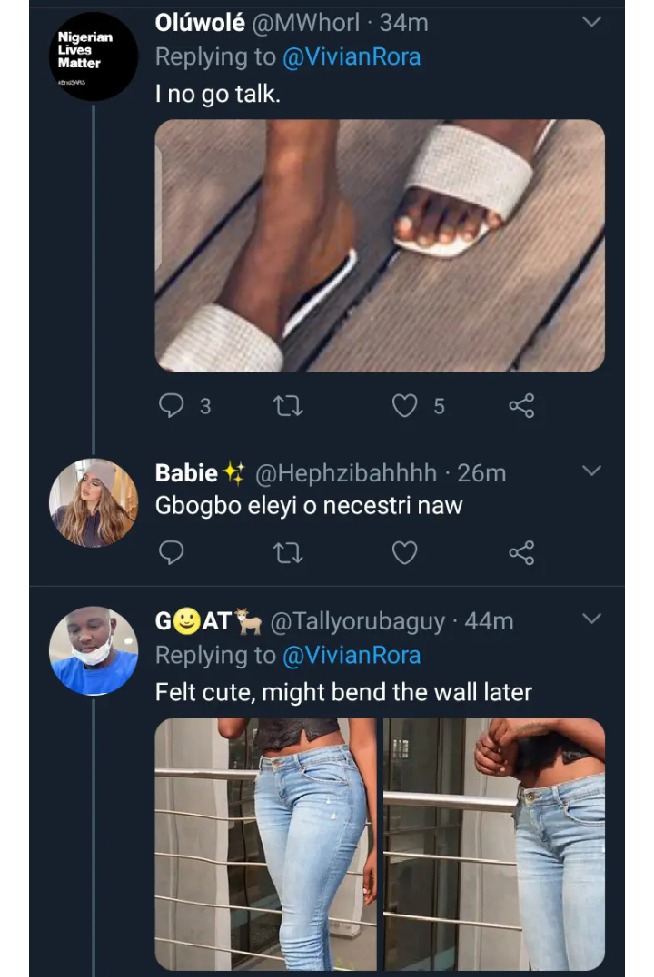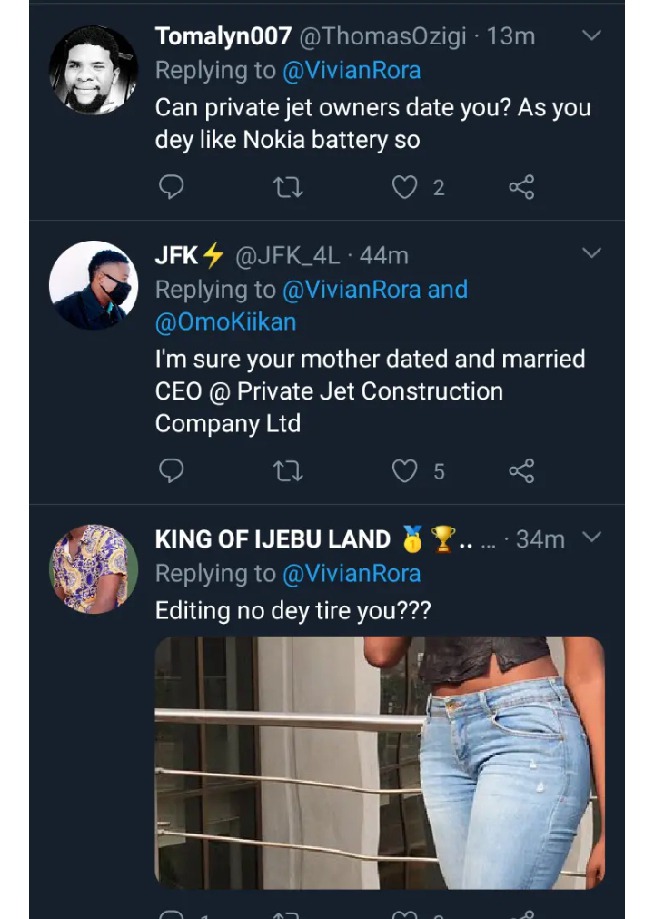 In my opinion, ladies who adopt such high standards such as only dating private jet owners should also learn to work hard for their money so that they would not just depend on someone for their livelihood.
SEE ALSO: Bruno Fernandes blasts Manchester United's poor defense after falling to a 3-3 draw against Everton
Content created and supplied by: ItsOfficial (via Opera News )