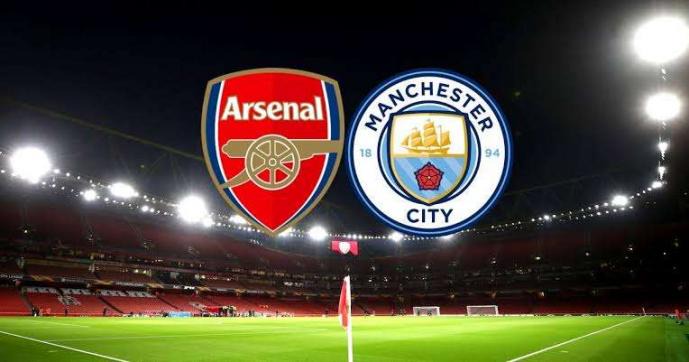 Manchester City has taken the League so seriously than they did at the beginning of the season and they look really unstoppable with 10 points above their city rival, Manchester United who sit second on the league table.
At the beginning of the season, City was struggling and we thought they might not be able to achieve anything except for the top four at the end of the season but they went from a poor form to the best.
We saw them defeat the likes of Tottenham and Liverpool so easily and that has proven that the level of their determination is higher than what we saw at the beginning of the season.
Manchester City has won their last twelve league matches scoring thirty one goals in total, conceding only three goals. This statistics shows that the team is in perfect shape from the attack down to the defence.
The blue side of Manchester will be playing away to Arsenal in the English Premier League, it would the 25th match of the season for both clubs this season. Unlike Manchester City, Arsenal hasn't been able to turn things around for themselves in the league.
Right now, they currently sit in 10th position which means 22 points behind the league leaders Manchester City. As it stands, Arsenal might not end up among the top four with the remaining 13 matches left to be played in the league this season.
The Premier League challenge is getting tougher and it has now become a thing for the survival of the fittest.
Last season, we saw Arsenal dump Manchester City out of the FA Cup and we thought they have gotten their bragging right against City but they suffered a defeat In the first leg of their encounter this season.
The first leg ended 1-0 at the Etihad stadium, Raheem Sterling got the only got of the match in the 23rd minutes of the encounter. City had a good percentage of ball possession and will be looking forward to having a great time at the Emirate Stadium on Sunday.
Arsenal can be very unpredictable, we have seen them pull surprising results and we could see such again in the encounter against Manchester City. I wouldn't want to have high hopes on Arsenal due to the stress they faced against Benfica in the Europa League.
They travelled to Rome for the Europa League match that ended in a 1-1 draw against Benfica.
What is your prediction for the match?
Content created and supplied by: kelebobs32 (via Opera News )