The table below, shows the Arsenal next eight fixtures in premier league. The question is could they win in all.
The Arsenal as we know are seriously lacking behind in the premier league table this season. They are no longer making their fans happy because Both big teams and smaller clubs win them.
They lost their last two games to the clubs they were meant to win or at least draw. The Arsenal coach Mikel Arteta needs to sit up to know if he would at least make it to the Europa league next season.
They would be paying against the Aston Villa tomorrow at the Villa park in the premier league week 23. What do you think will be the possible outcome from their match?
They would be playing against the Leeds United on the 14th of February at the Emirates stadium. Could the Arsenal win the Leeds?
They would be playing against Benfica in the Europa league round of 32 but, the Benfica would be hosting them on the 18th of February.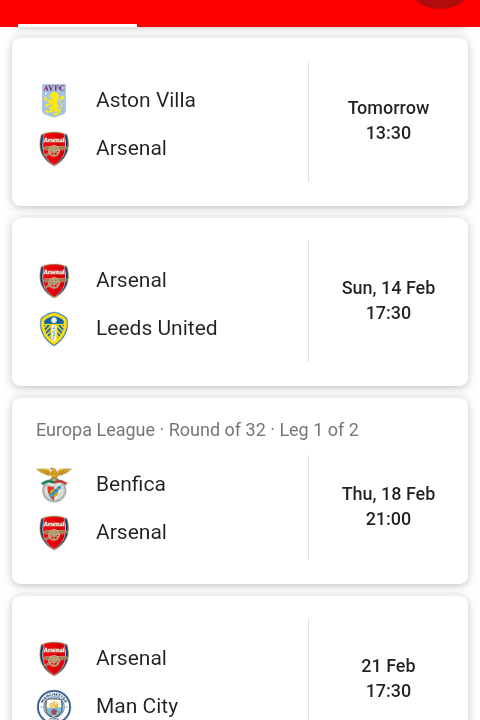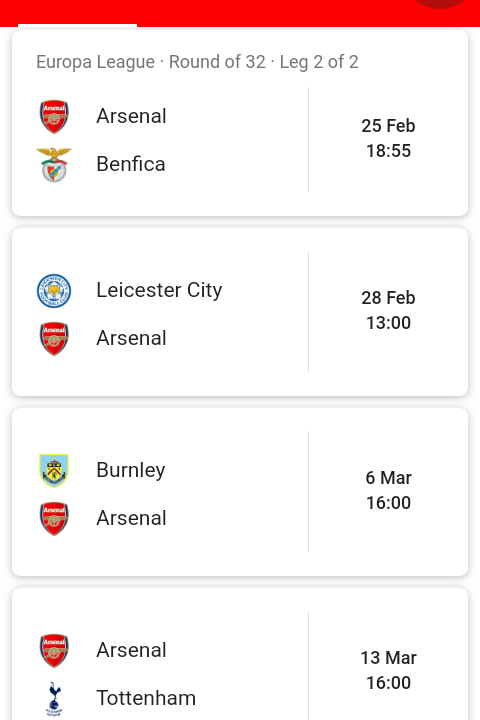 The Arsenal would be playing against Tottenham Hotspur on the 13th of March at the Emirate stadium.
Hoe many points do you think they could get from their premier league match and could they possibly win in heir next eight matches
Content created and supplied by: Emelastepen (via Opera News )