Considering the unexpected sack of Frank Lampard the former Chelsea manager, so many football pundits have come out to criticize the Chelsea owner for not given the club's legend enough time to make the difference at Chelsea.
Others were of the opinions that Frank Lampard was still inexperienced to manage a Chelsea side. Though Frank Lampard did not have poor first season at Chelsea because he was able to qualify them for the champions league even while on a transfer ban. So many feel that Frank Lampard was badly treated at Chelsea.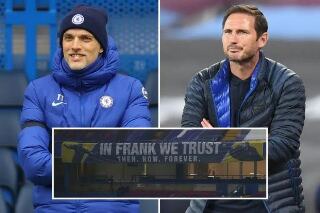 And just before the game against Burnley in the premier league last week the banner displayed at Stamford Bridge with the inscription, "In Lampard we trust" was removed removed and many people saw this as a total disrespect for a Chelsea legend like Frank Lampard.
But a certain Twitter user known as Frank Khalid has posted a statement to justify the action of removing the banner.
See what he posted on Twitter and the way Chelsea fans are reacting to the post.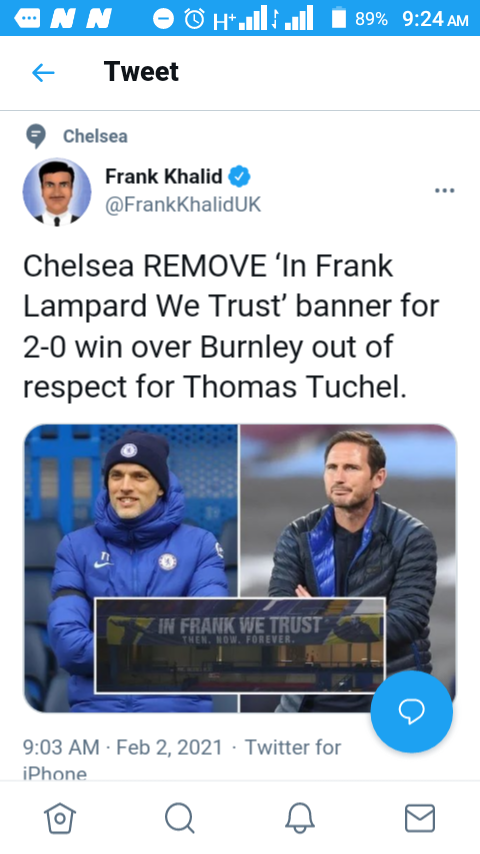 Reactions to the post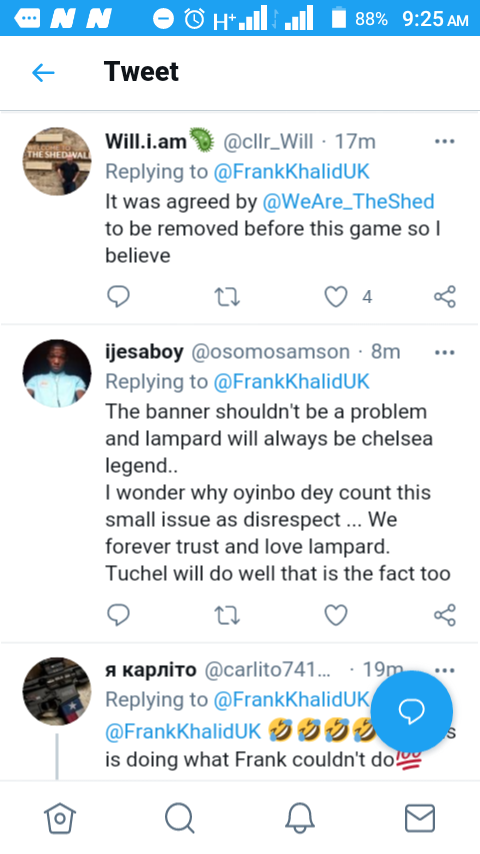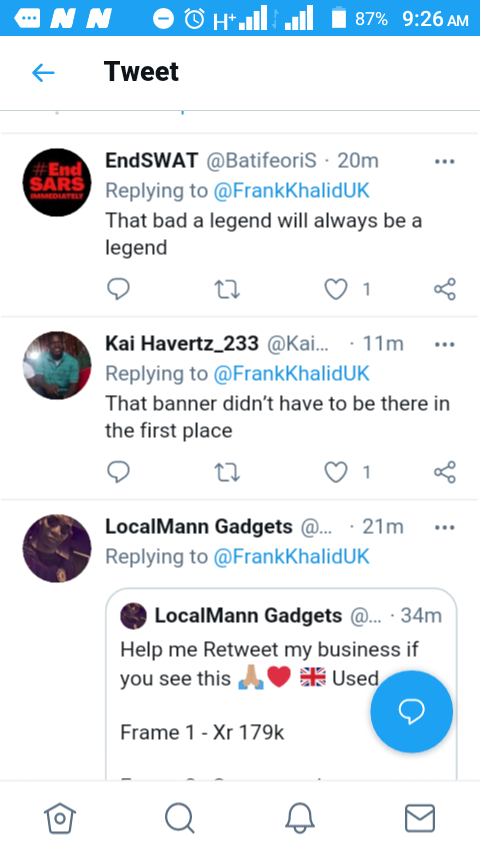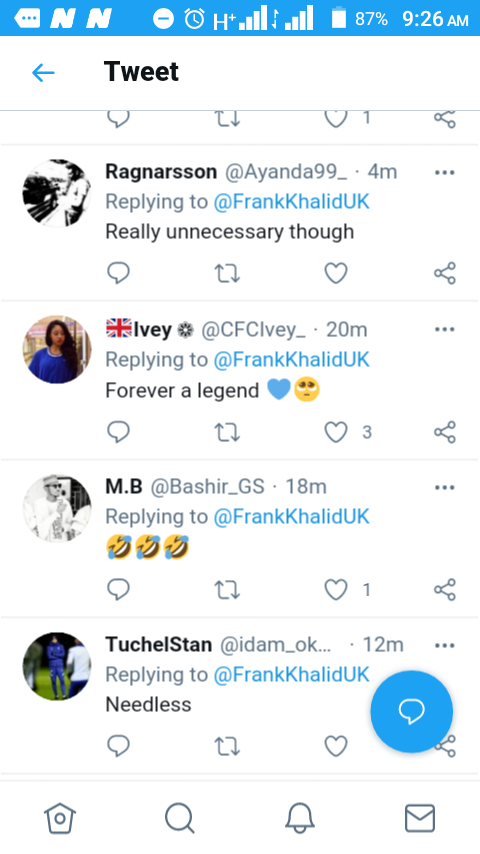 What are your thoughts on this, Chelsea removing Frank Lampard's banner in the name of respecting Thomas Tuchel? Leave your comments behind.
Content created and supplied by: Amanancy (via Opera News )