A funeral according to wikipedia is a ceremony connected with the final disposition of a corpse, such as a burial or cremation, with the attendant observances. Funerary customs comprise the complex of beliefs and practices used by a culture to remember and respect the dead, from interment, to various monuments, prayers, and rituals undertaken in their honor. Funerals usually vary between cultures, religions and social classes. The way people are been buried usually depends on their background and status within a society. Such is the case of a burial ceremony of a professor name "Prof Andaje Mwisukha", in which his casket was carried to the grave by PhD holders, and only Masters holders were allowed near his grave. The picture of the ceremony was posted by a guy name "Ogugua Dan" with a write up "Intellectual burial", in a group called "IGBO RANT HQ".
See the post below: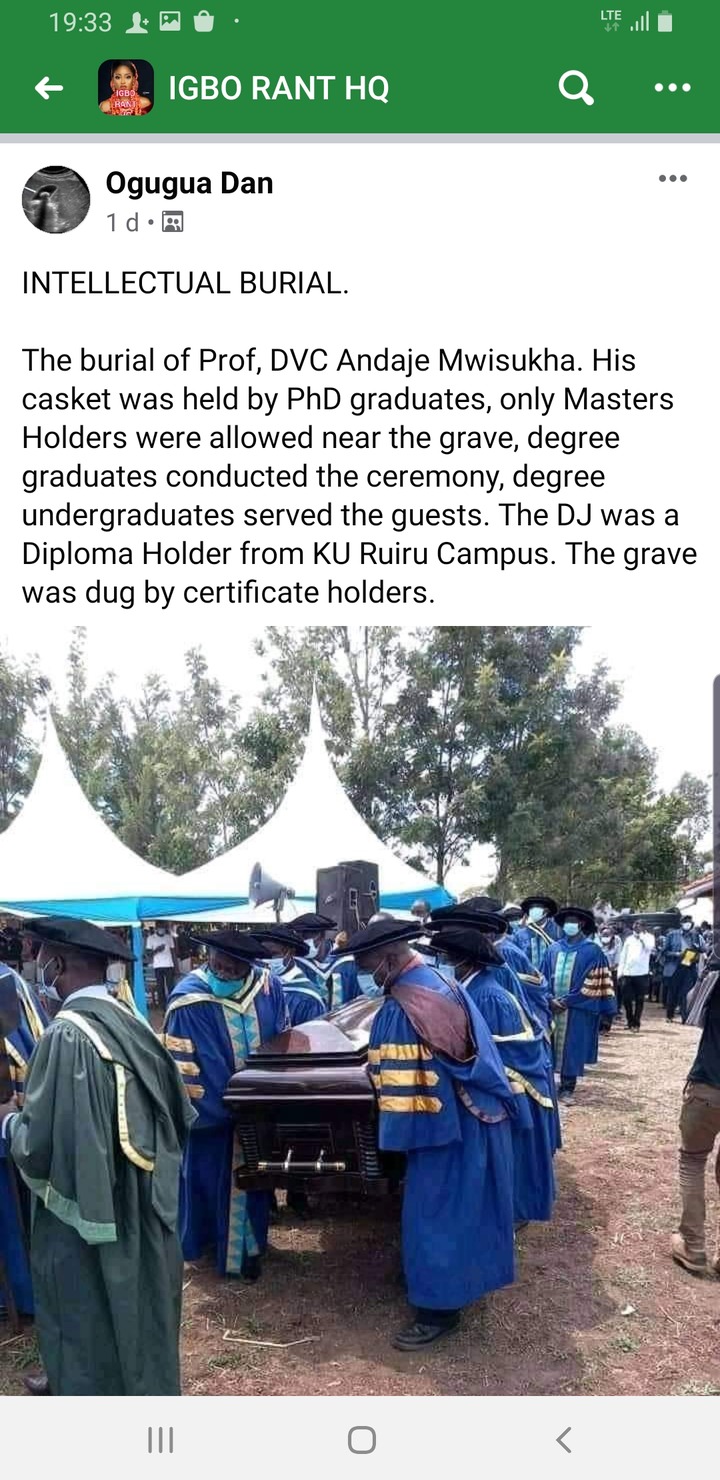 See the picture below: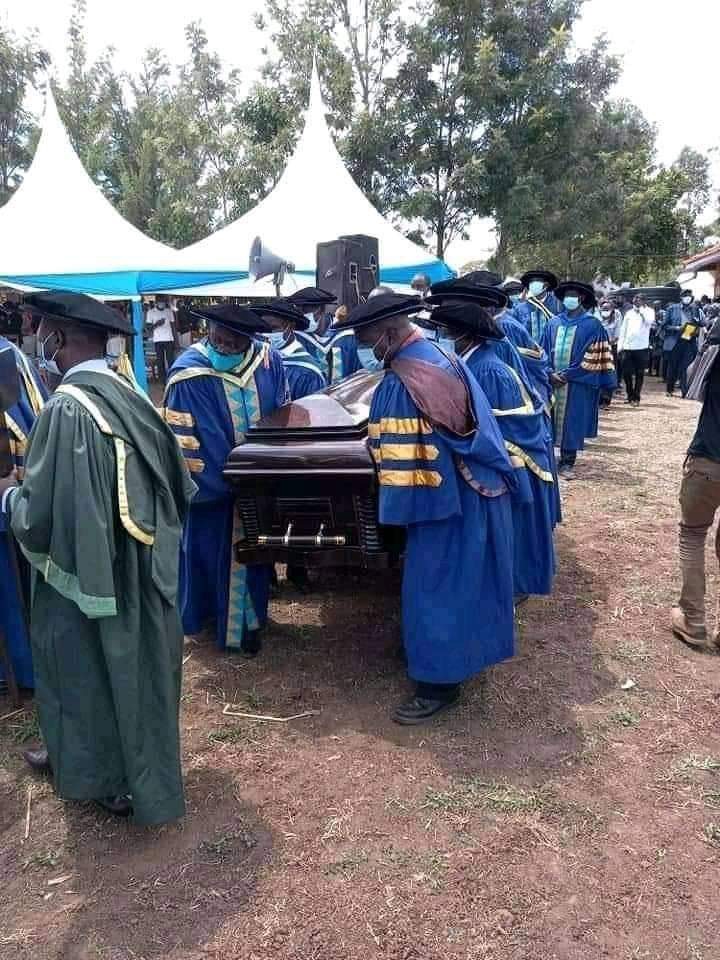 This picture generated a lot of comments from people, a guy name "Hamzat Hassan Damilola" wrote "He will still be covered with sand", a comment which got my attention and I thought I can share it on this platform.
See other comments below: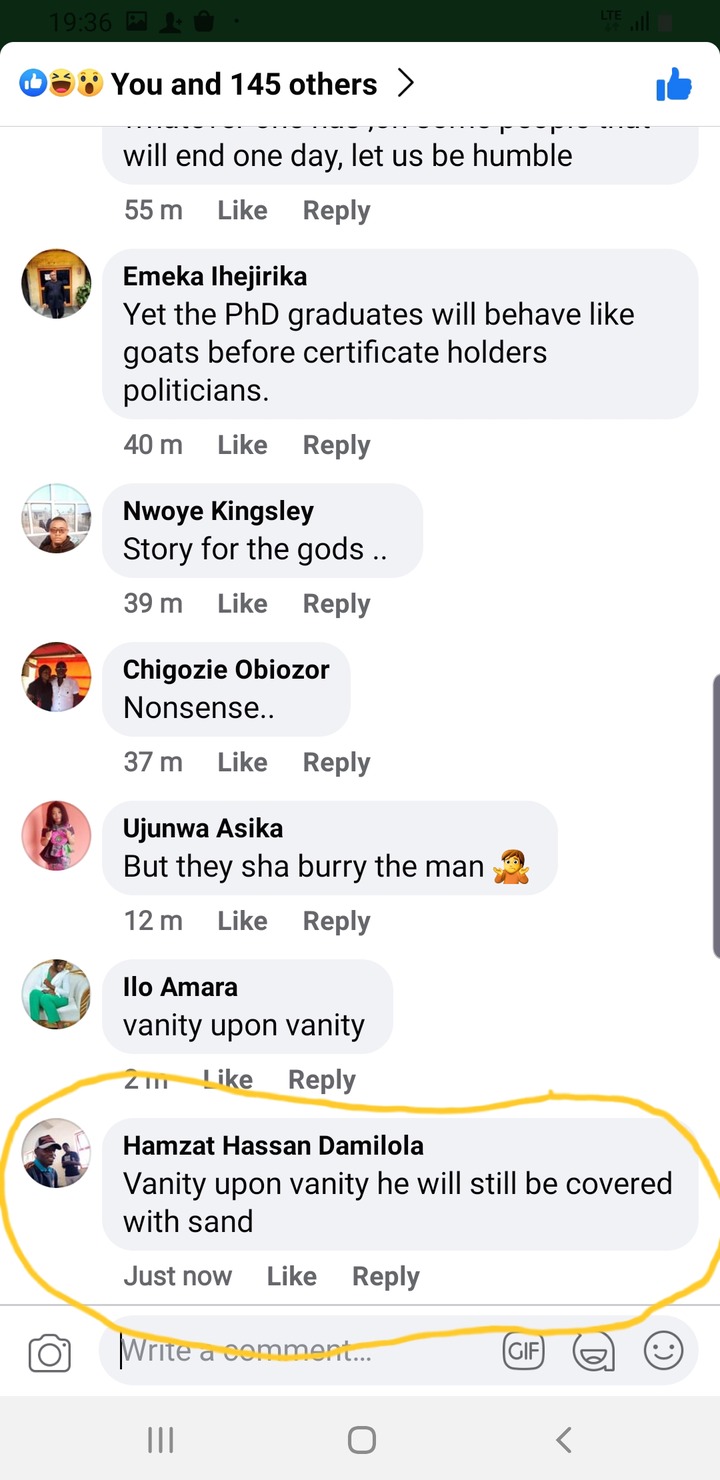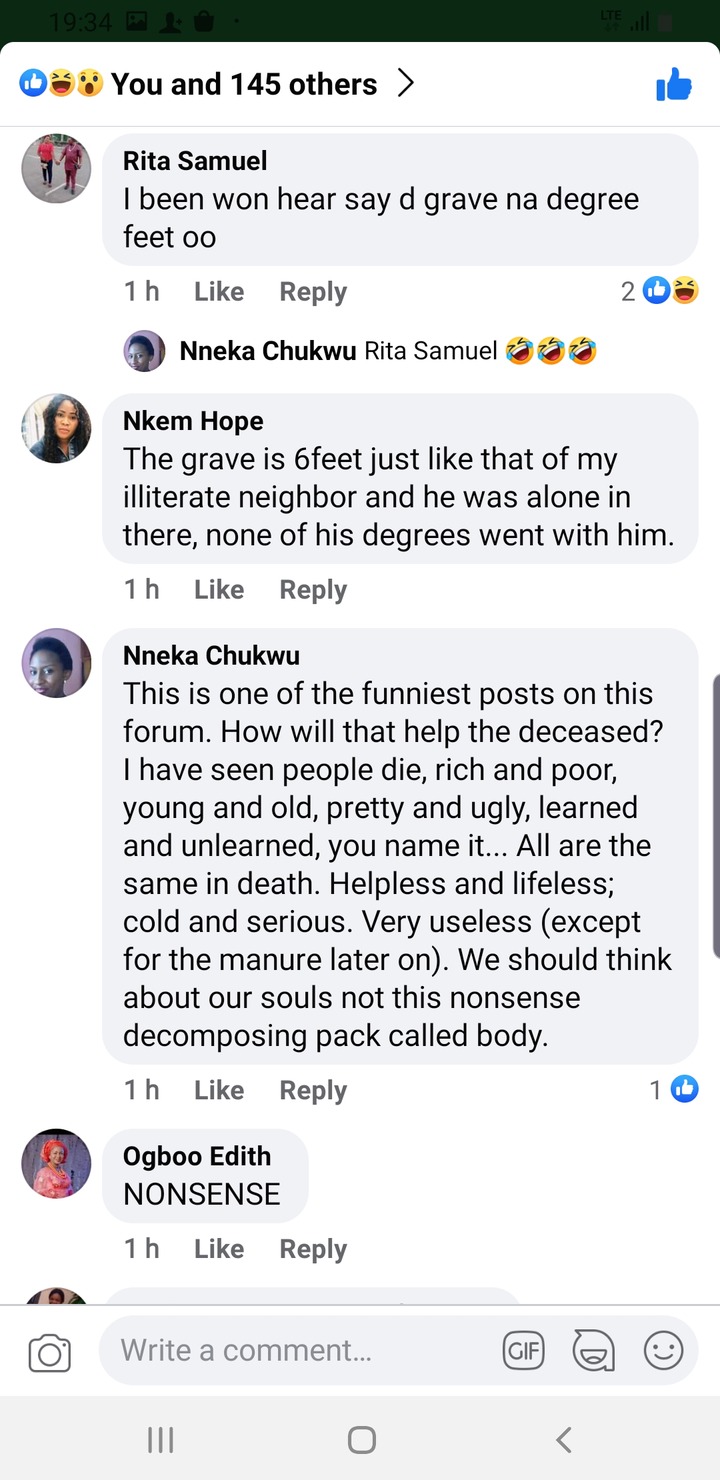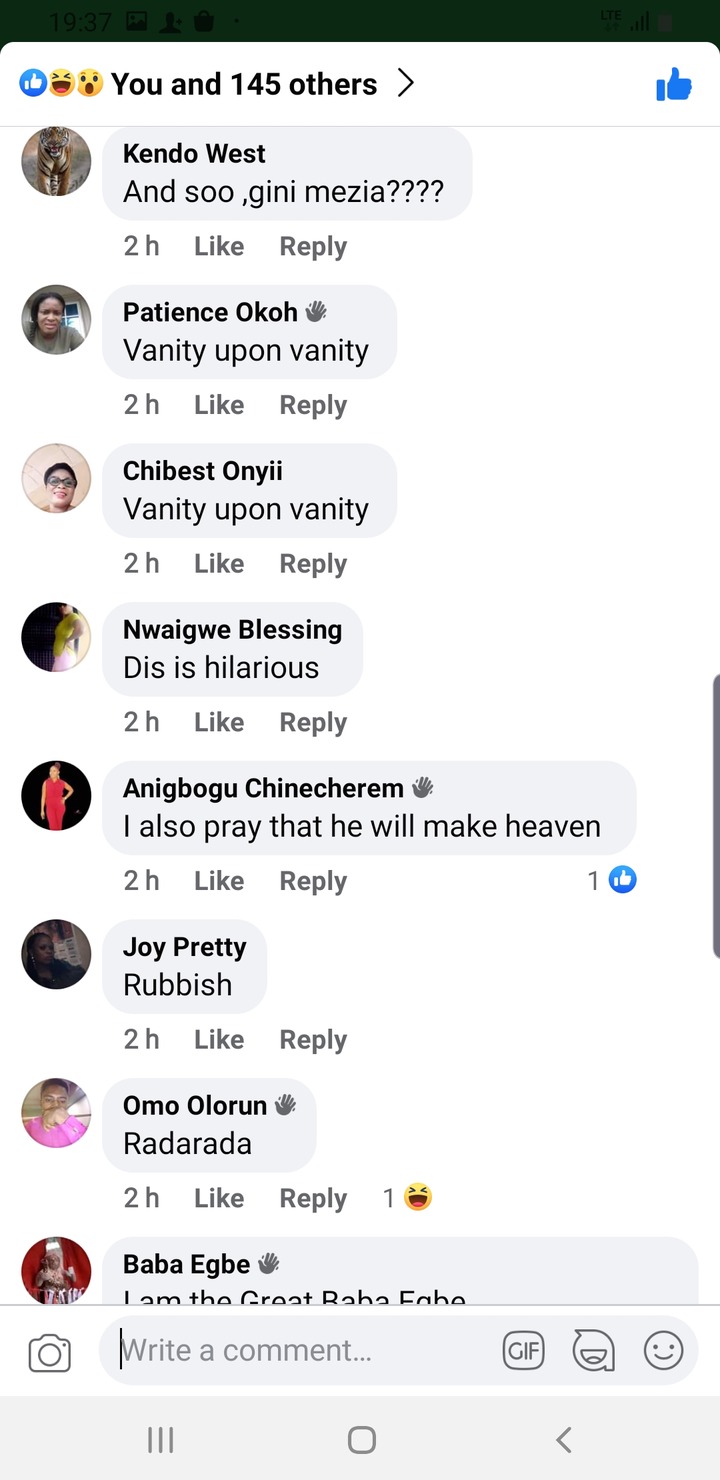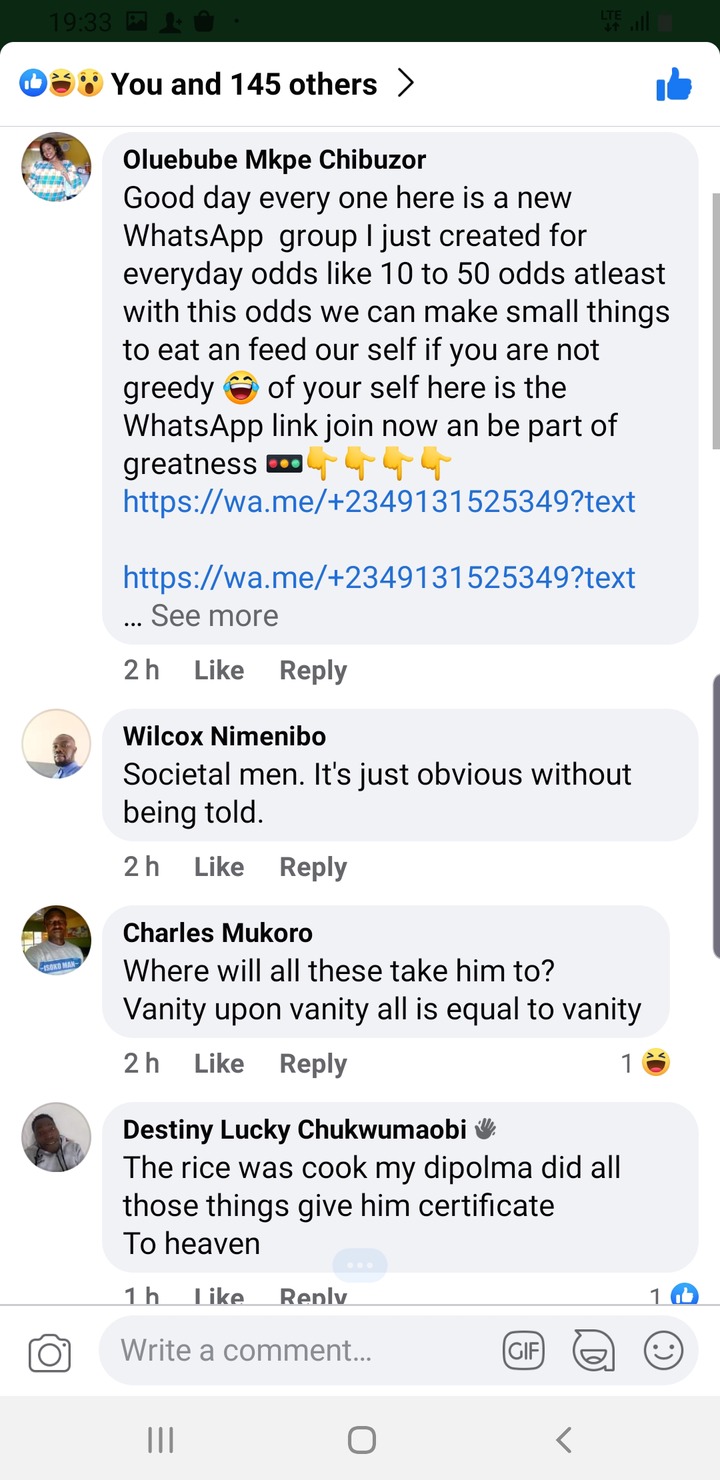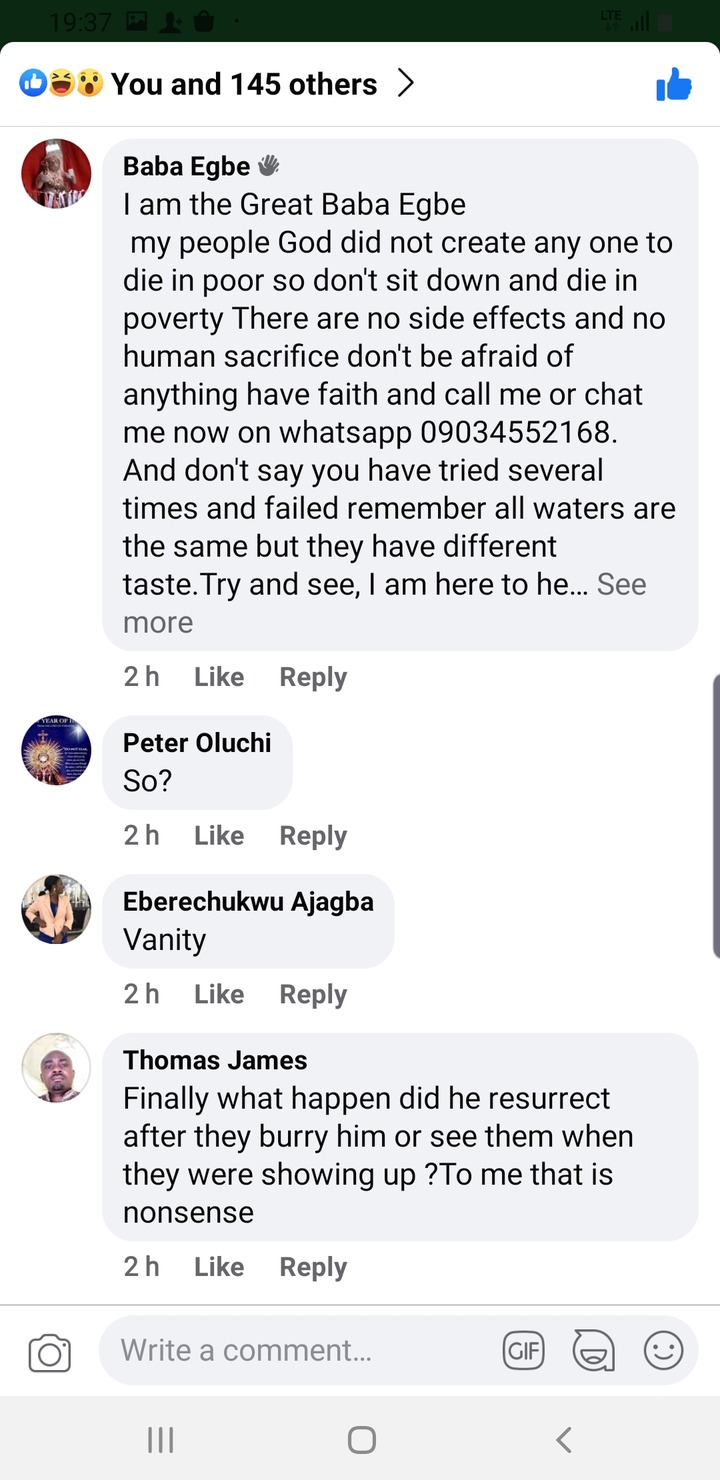 Feel free to hit the like button, comments and share.... Thank you.
You can also follow for more stories.
Photo credit: facebook.com
Content created and supplied by: Haxandamilola (via Opera News )